The Prom Mom
The story of Melissa Drexler aka "Prom Mom"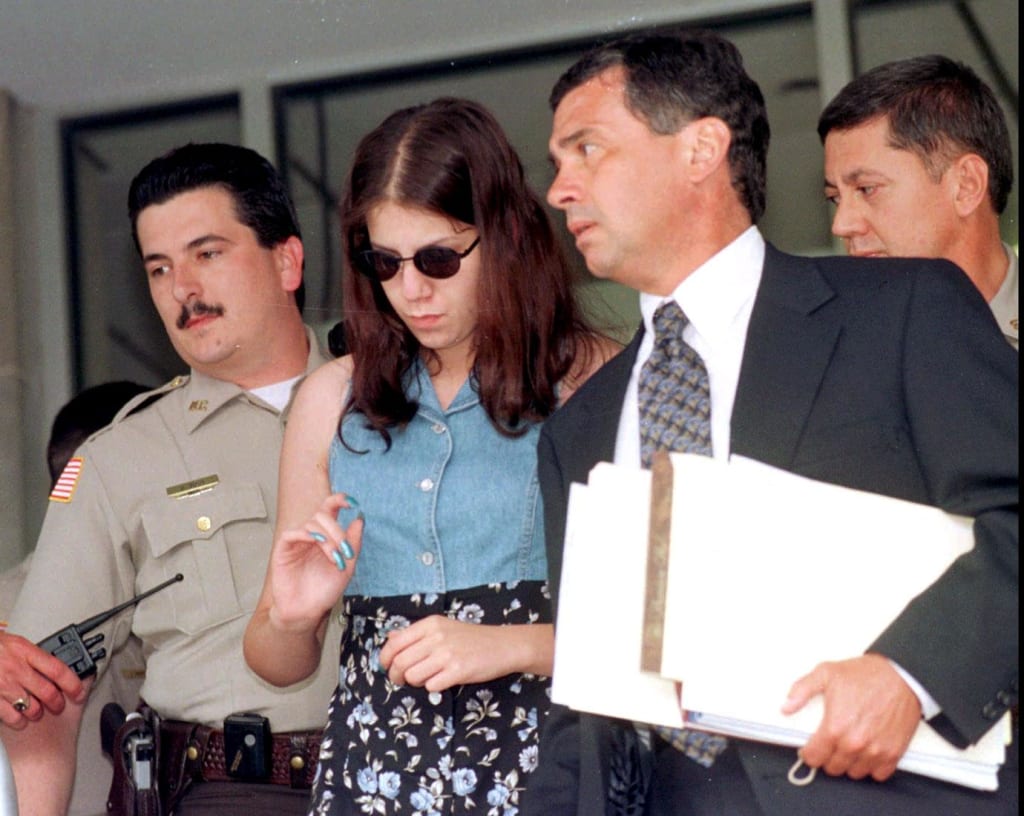 Melissa Drexler
This is a story of a New Jersey teenager Melissa Drexler, a high school senior attends her senior prom while secretly nine months pregnant. She gives birth to her baby then murders her baby putting him in the trash until her baby was found dead. The story has made national news making her name was forever known as "Killer Prom Mom" or "Prom Mom".
Melissa Drexler was 1978 in New Jersey and was raised in a middle class Catholic family. Drexler was the only child in the family. Her father worked as a shipping clerk for an importing company and her mother worked in the local bank. Drexler was a high school senior at Lacey Township High School. She loved drawing, and had dreams of becoming a fashion designer. She met her boyfriend John Lewis who was two years older than her and already graduated high school through a family friend. The two fell in love and began dating. Throughout their relationship, they had their ups and downs. She lost her virginity to him and kept having sex before Lewis start his night shift for work until Drexler was suspicious that she might be pregnant but she knew she was pregnant. Families and friends of Drexler were unaware of her being pregnant nor Drexler ever told anyone however she almost told John but brushed it off and claims she is not pregnant. She started to wearing baggy clothes and certain type of clothing to make her look not pregnant and started having food cravings. School wasn't suspicious that Drexler was pregnant not even her teachers and staff from her school. While prom dress shopping with her friend, a friend of hers noticed her pregnant belly thought that she was gaining weight.
June 6, 1997 (Prom Night/The Birth of her Baby)
Drexler, her boyfriend John and her friend were dressed for the prom until her contractions started and her water broke. Lewis assumed that she wasn't feeling well and suffering from cramps. They arrived at the prom and Drexler heads to the bathroom.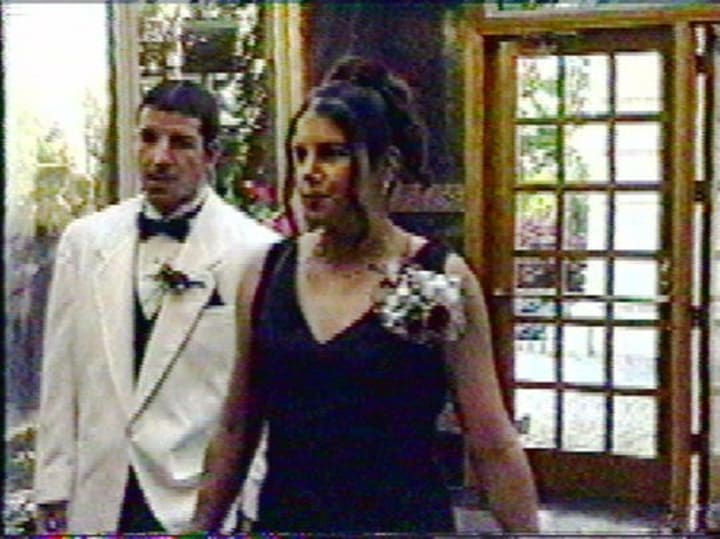 Drexler went in to the bathroom stall and started to push. She continues to push while she was pushing other noticed thought she was on her cramps from her period when they saw some blood on the bathroom floor or a couple having sex. Her friend enters the bathroom checking on Drexler asked if she was okay.
She responded:
"I'll be done pretty soon. Go tell the boys we'll be right out."
Drexler gives birth to the baby on the toliet bowl. The baby was full term weighing six pounds and still breathing, cuts the cord from the using the serrated edge of a sanitary napkin dispenser, grabs the baby and strangles him by the neck. Drexler wrapped the body in multiple garbage bags, and placed the baby into the bathroom garbage bin, fixed her self up and went back at the prom. She ate a cupcake and salad, then dances with her boyfriend and friends pretending like everything is fine. A school janitor responded to complaints about blood in the bathroom and went to clean up the mess. When the janitor went to remove the garbage bag, he noticed the weight of the bag was unusual. Two janitors open the bag were shocked what they saw a shocking discovery and contacted the paramedics. Paramedics arrived tried CPR on the baby but it was too late. The baby was dead. One of the teachers pulls Drexler aside from and asked her if she was pregnant. At first, Drexler denies and claims she was on a heavy period after realizing the baby's body had been found. She had no choice but confessed the truth and was later taken to the hospital to be treated. Another teacher would later tell her boyfriend what happened and if he knew she was pregnant. John swears he had no idea that she was pregnant. Obviously! Her parents was also informed while she was in the hospital. Autopsy showed that the baby was born alive and was strangled to death. Her baby was a boy and her parents named her son Christopher. He was buried in a private and was issued a birth and death certificates. Drexler was arrested and charged for the manslaughter of her newborn Christopher after 18 days of murder. At school, students and teachers were stunned to hear the news at prom. Some were saddened and some were callous starting to tease Drexler and write graffiti on the wall. The school was also under scrutiny for not knowing about Drexler's pregnancy. New Jersey was also met with news camera crews, photographers, and journalists talking the "prom mom" story. Drexler was chased by them asking her questions but refused to answer them.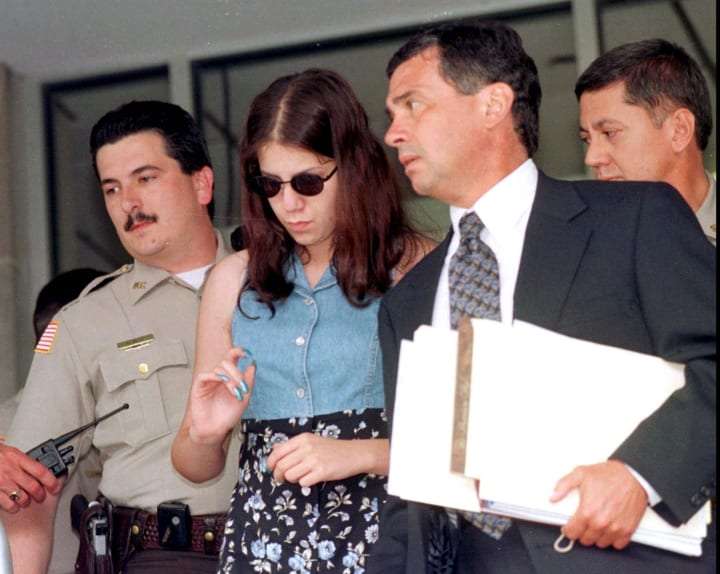 At the trial, Drexler pleaded guilty to aggravated manslaughter on August 20, 1998 and was sentenced to 15 years in prison. Her boyfriend John Lewis was driven to tears cried as a judge sentenced the teen to 15 years in prison. The sentence was given after Drexler reached a plea deal, which brought her initial murder charge down to aggravated manslaughter. Drexler apologizes and promised she would get out be a better person.
Statement from Drexler:
"I knew I was pregnant. I concealed the pregnancy from everyone. On the morning of my prom, my water broke.While I was in the car on the way to the prom, I began to have cramps. I went to the prom, and I went into the bathroom and delivered the baby. The baby was born alive. I knowingly took the baby out of the toilet and wrapped a series of garbage bags around the baby. I then placed the baby in another garbage bag, knotted it closed and threw it in the trash can. I was aware of what I was doing at the time when I placed the baby into the bag. And I was further aware that what I did would most certainly result in the death of the baby."
Lewis and Drexler broke up and haven't spoken to each other ever since. While she was in prison, she completed her education and starts taking fashion classes. Drexler was released from prison on November 26, 2001 after serving three years and a month at age 23. After the time she was released, Drexler never made any interview appearances or made comments about her time in prison. All she wanted was to live her life private. In 2003, Nickelback made a song called "Throw Yourself Away" from the Long Road.
Lyrics from the song:
Baby's born on a bathroom floor

Her mother prays that it'll never cry

But nothing's wrong, you've got your prom dress on

When they ask you'll say 'it isn't mine'
On the episode of Family Guy, there was a cutaway scene inspired by her "prom mom"story where a promgoer dumps a trash bag in the dumpster until a newborn baby with a umbilical cord hanging comes out of the dumpster singing with a group of abandoned newborn babies in a dumpster singing in a Broadway comical musical way.
Drexler is now in her late thirties, married and have two kids with her husband living in keeping her life in a low profile. She reconnected with her ex John Lewis have pretty much let bygones be bygones and has forgiven her.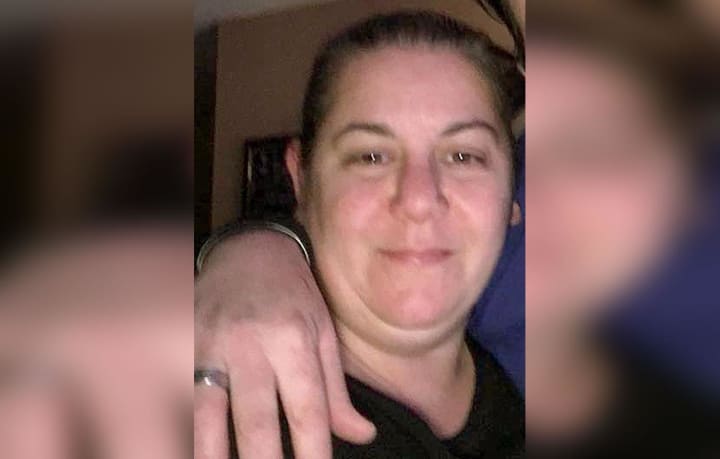 After all, she was young and frightened wanted to take the matters on her own hands. Yes, she was wrong i'll admit and she paid her debt but at the end of the day she learned her lessons, regrets her actions plus she is living a normal life trying not to famous off the "Prom Mom" brand.
So I feel for her!
I was impressed that she didn't give interviews after she was released.
Source
https://radaronline.com/photos/prom-mom-melissa-drexler-killed-baby-high-school-bathroom-now-married-mom-2/
https://www.stayathomemum.com.au/my-lifestyle/true-crime/melissa-drexler/
investigation
incarceration
guilty
About the author
Hello, My name is Gladys W. Muturi. I am an Actress, Writer, Filmmaker, Producer, and Mother of 1.
Instagram: @gladys_muturi95
Twitter: @gladys_muturi
Facebook: facebook.com/gladystheactress
YouTube channels in the works
Reader insights
Be the first to share your insights about this piece.
Add your insights