The mysterious death of Jane Lathrop Stanford
Who murdered the co-founder of Stanford University?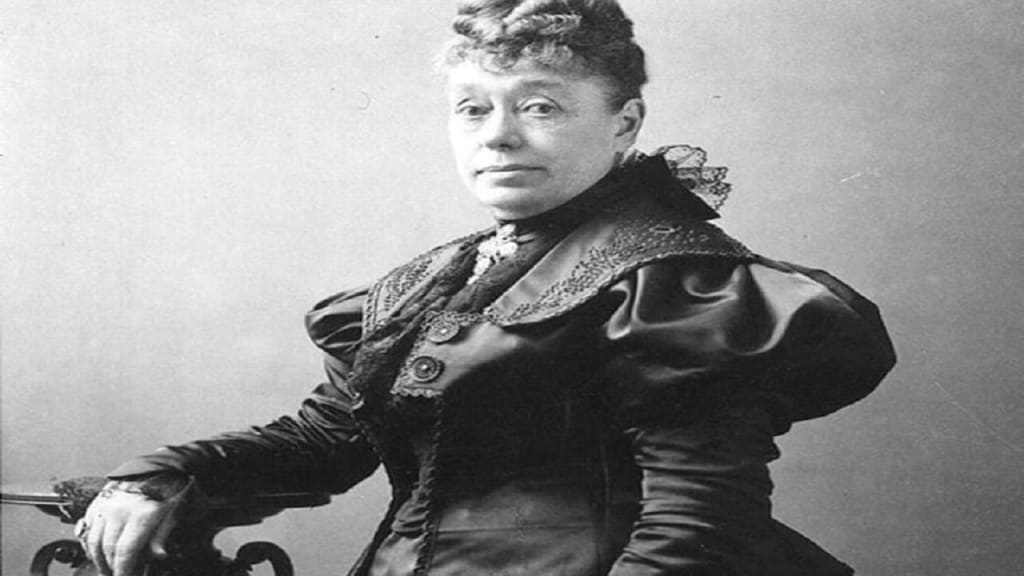 Jane Lathrop Stanford (co-founder of Stanford University)
Leland Stanford was an affluent businessman who once served as a senator and the governor of California. He married a woman named Jane Lathrop. They also had a son named Leland Stanford Jr. He was their only child. Sadly, Leland Jr. died on March 12, 1884. He was just a few months away from turning 16. To honor their son's memory, the Stanfords started Stanford University. Leland and Jane established Stanford University in 1885.
The school received its first student on October 1, 1891. The Stanfords hired David Starr Jordan to serve as the school's first president. He once served as the president of Indiana University. After Leland Sr. died of heart failure on June 21, 1893, Jane invested her money and time into the college. She took part in the school's daily business activities, such as hiring and firing the school's teachers.
After a while, Jane clashed with Jordan. The two constantly disagreed over the school's operations. It's believed that Jane planned on dismissing Jordan. However, she didn't live long enough to terminate him. On January 14, 1905, Jane became deathly ill after drinking some mineral water. A local pharmacist tested the water and ruled that someone attempted to kill Jane with a poison called Strychnine. The only two employees with access to Jane's drinking water were her maid Elizabeth Richmond and Bertha Berner, her longtime personal assistant.
Richmond became a suspect. She was fired and placed under surveillance by a security team. If Elizabeth Richmond attempted to murder Jane, no one ever proved it. Jane became fearful for her life and left her mansion in San Francisco. Jane and Bertha left for Honolulu, Hawaii.
Jane Stanford dies from strychnine poisoning
On February 28, 1905, Jane had an upset stomach. She asked Bertha to make her a bicarbonate of soda. After 11 p.m., Jane complained of horrific stomach pains. Hotel staff brought in a doctor to examine Jane.
Jane thought someone had poisoned her again. Her last words were "What a horrible death to die." She died at 11:30 p.m. After Jane's death, a coroner's inquest was held. Dr. C.B. Wood testified that Jane Stanford died from strychnine poisoning. He said her body had rigidity and a purple discoloration. The coroner's jury agreed with the murder ruling.
Upon learning of Jane's death, President David Starr Jordan arrived in Hawaii. He had an independent physician examine Jane. The physician determined Jane died from heart failure and not strychnine. A San Francisco detective also arrived in Hawaii to investigate. The detective accepted the heart failure ruling and rejected the coroner's homicide ruling.
Jordan told the press and the college trustees that Jane died from heart failure. He dismissed the strychnine ruling. The board of trustees went along with Jordan. The public willingly accepted that Jane died from heart failure.
This changed in 2003 when Stanford neurologist Robert Cutler wrote a book titled "The Mysterious Death of Jane Stanford." His book provided considerable details about the coverup of Jane's death. However, it's impossible to prove. Today, her death ruling depends on whoever's theory you accept as the truth.
Homicide or heart failure?
Do you accept the medical examiner's murder determination or do you accept the heart failure ruling? Since everyone involved in this mystery is deceased, we can only wonder who wanted Jane dead in the worst way? Jordan had a motive. With Jane dead, she couldn't terminate his position. The school's reputation was also at stake. A scandal involving the founder's death could have ruined the school's reputation.
Although Jordan benefited from Jane's death, he didn't have access to her. He was in California when she died in Hawaii. However, Bertha Berner, was with Jane both times she was poisoned. Bertha had also prepared Jane's toxic drink. Let's examine other possibilities.
Did Bertha and Jordan work together to murder Jane? If so, what did Bertha Berner gain from Jane's death? Bertha received $15,000 from Jane's estate. In today's currency, it would be equivalent to $400,000. Did Bertha cash in early on her inheritance? The unresolved death of Jane Stanford continues to loom over the university. Today, people still wonder what truly happened to Jane. Did someone murder the elderly woman or did she die of natural causes?