The Murder of Inga Maria Hauser
The disappearance of a German backpacker remains unsolved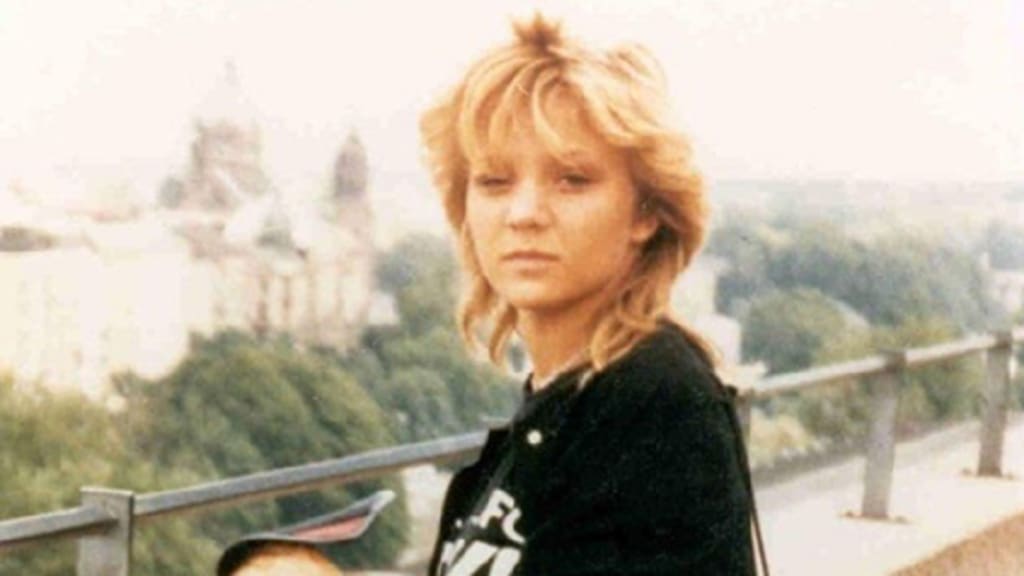 Inga Maria Hauser (Photo Credit: PSNI)
More than thirty years have passed since German backpacker, Inga Maria Hauser was found murdered in Northern Ireland. Inga was only eighteen when she went missing in 1988 and was found two weeks later in Ballypatrick Forest, just outside Ballycastle in County Antrim.
In Inga's last diary entry she recorded that she had traveled from Scotland, moving from Glasgow to Ayr and then on to Stranraer before making her way to Ireland. This correlates with the last known sighting of her on the ferry that would take her from Stranraer to Larne in Northern Ireland on April 6, 1988. In her own words, she notes her experiences as she traveled toward her destination.
"Saw the sea. Beautiful and mysterious. Wonder where I stay tonight. Need more money."
These words would be among her final entries before she vanished. A local farmer would later discover her battered body in the woods where she had been discarded after being strangled and sexually assaulted. Police stated that she had suffered a broken neck during what they deemed a "vicious and ruthless" assault.
Despite reports that local police services have a DNA profile of the possible culprit in this case and believe it may belong to someone living in one of a number of nearby villages, they have been unable to obtain enough evidence to successfully charge any suspect in the 33 years that have passed since young Inga Maria was found murdered in the woods.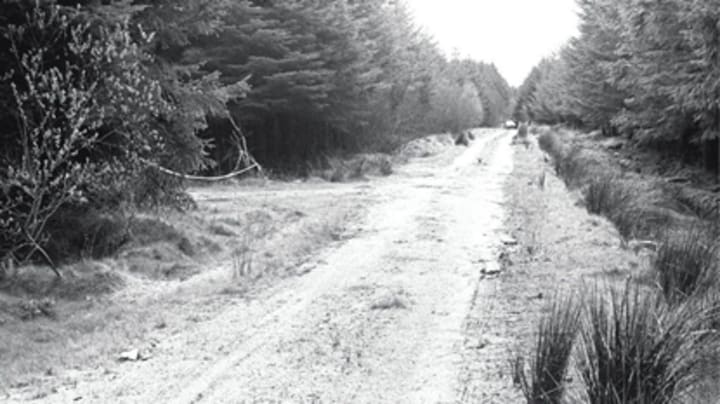 Inga Maria's belongings were found at the site where she had been left. Both her diary and camera were sitting near her body. A review of them revealed to police that she had not made a single entry or taken a single photo upon arriving in Northern Ireland. It was concluded that this was most likely because she was abducted and murdered very soon after leaving the ferry.
One theory is that she had left some of her belongings on the ferry and returned to retrieve them, but found the foot terminal closed by the time she attempted to leave again. This would have led her to opt for departure via the vehicle exit where she perhaps accepted a ride from a lorry driver, but this remains only speculation. Whatever the circumstances of her final hours, she was never seen alive again.
In the years since her murder, police have revealed that they had traveled to Scotland for clues to her final movements. There, they handed out flyers to passengers who might frequent the ferries along the lines that run from Cairnryan and Belfast in hopes of shedding some light on the case.
According to Detective Chief Superintendent (DCS) Raymond Murray of the Police Service of Northern Ireland (PSNI):
"We already know Inga Maria's movements during her journey around England from London to Bath and on to Liverpool. However, we need to know more about what she did and who she met while in Scotland. She will have stood out from the crowd with her German accent and distinctive style of clothing — she was wearing baseball boots and a long, flowing skirt, possibly multi-colored, a jacket, possibly denim, with a large blue rucksack. On top of this rucksack was a smaller bag with a distinctive USAF badge."
DCS Murray added:
"The murder was brutal, the attack was brutal and the assault was brutal, but there is something horrendously callous about leaving that young girl's body lying unattended in a forest for 14 days. All murder is outrageous, but that gives another dimension to the horror of that final evening."
A DNA profile recovered from the crime scene has never produced a match in all the years since the start of the case, despite one of the largest scale sample screenings ever pursued in the U.K. Over two thousand samples failed to produce a solid match. Results of additional familial DNA testing provided hope that something would finally turn up, but there has been no indication that this has been the case.
In 2018, on the thirtieth anniversary of the unsolved crime, DCS Murray appealed directly to anyone who might know what happened to come forth. His statement is as follows:
"I think there are people out in the community who know exactly what happened. I think there are one or two people who were possibly involved in the aftermath of this killing, I think there's at least one of them who's finding this difficult to live with. I'm asking that person today — I'm asking them very, very specifically — I'm saying you need to go away and have a think. We're all getting older, we're all moving on — is this something you want to take with you to the grave?"
DCS Murray indicated at that time that the PSNI was "still very close to solving" the case, stating further:
"We have a good strong hypothesis about what happened and all our investigations have not weakened that hypothesis, they have gradually strengthened it. We have a suspect in mind. Some people struggle and I think this person is struggling. It is not too late now to examine your conscience and come forward to the police. We're investigators and we keep an open mind, but the evidence, information, and intelligence that we have to date had led us to focus on a very, very small number of individuals. I cannot rule out the possibility that more than one person was involved in Inga Maria's death. I also have a report that a man in the rural area east of Ballymoney was seen soon after the murder in April 1988 with scratches on his face and that there was concern in the community that he had some sort of involvement."
He confirmed that the individuals in question were still alive, but would not confirm if they still resided in the Antrim area. He indicated that the male DNA recovered from the victim was key to their investigation.
He states:
"We have made huge strivings in trying to match that DNA, we've talked face-to-face with around 1,700 people. We have used cutting-edge science to try to match that DNA but that DNA has not been matched to date and we believe that is a very significant line of inquiry for us. There may well be somebody out in the community who knows who that DNA belongs to. We're waiting for the results of further familial DNA testing that covers the entire United Kingdom — literally, we're expecting those to be delivered within the next few days."
An updated flyer was issued to coincide with the 30th anniversary of the murder, in hopes of bringing fresh information forward, but there has still been little more progress in the case other than a witness that came forward this year with an unconfirmed sighting of Inga on the day she went missing. After all these years, Inga's last hours are still a mystery.