The Murder of Heidi Broussard
Lifetime's latest true crime film centered on the 2019 murder of Heidi Broussard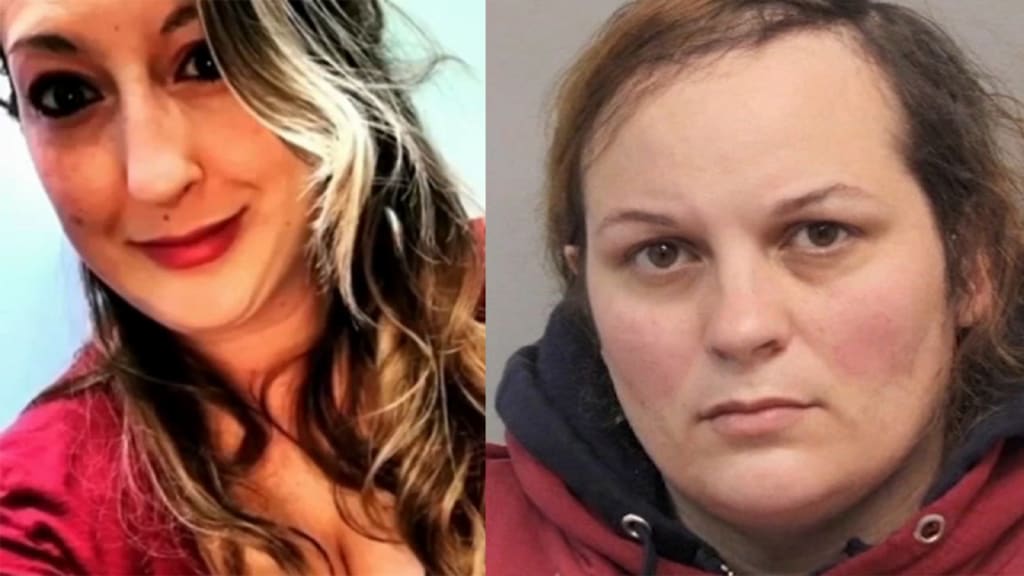 Heidi Broussard (left) and Magen Fieramusca (right)
On Saturday, September 23, 2023, Lifetime aired another one of their true crime films, and I'm glad I watched this, because this was a story I had never heard about until this movie aired. The film, Stolen Baby: The Murder of Heidi Broussard, centered on the titular crime, which occurred on 2019. The culprit was someone who was very close to Heidi: Magen Fieramusca, her longtime best friend.
Magen and Heidi first met at a church camp in their native Texas when they were teenagers, and they had maintained a friendship ever since then. The film portrayed the women as very close, almost like sisters, with the bond increasing when Heidi became pregnant in 2013. Heidi would welcome a second child after that, and entering 2019, she was enjoying life as a mother of two, and was expecting a third. All the while, Magen found her relationship with then-boyfriend Christopher Green coming to an end, so she resorted to the ultimate act of desperation: she falsely stated that she was pregnant.
Heidi celebrated the news with Magen, while unaware that her bestie was making the whole thing up. As Heidi's pregnancy progressed, Magen had already made her evil game plan; she was going to take Heidi's baby as her own. Heidi gave birth in November, but that saw Magen invade Heidi's hospital room just to be near Heidi's newborn daughter, the very baby who Magen planned to claim for herself.
Magen made her move on December 12, 2019, and it was on that morning that Heidi dropped off one of her older children at Cowan Elementary School in South Austin. According to a neighbor's account, Magen and Heidi were outside the latter's apartment hugging before both women entered the former's car. It would be the last thing that Heidi would ever do, as it was in that very car that Magen strangled Heidi to death, using her bare hands before using a dog's leash to complete her murderous act. She later took Heidi's daughter as her own, though instantly, a search for Heidi began, and lasted for eight days. On December 20, Heidi's body was found in the trunk of Magen's car. I still can't believe that; eight days and she never even thought of getting rid of Heidi's body.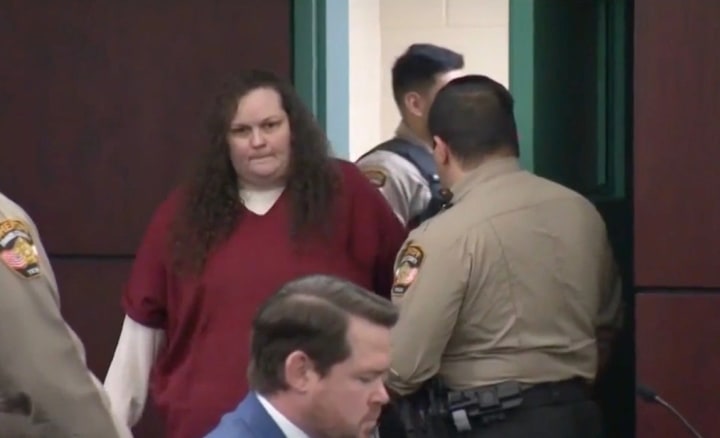 Magen Fieramusca was arrested that very day, and she was officially charged a month later, though the trial process took a long time (I assume because of the pandemic--which began two months after Magen was charged). A few more things came out during this process, including the fact that after murdering Heidi, Magen performed a number of suspect internet searches, including searching the name Heidi Broussard 160 times. She also searched for "reasons for Amber Alert" and "Amber alert issued Austin," and two days after killing Heidi, she even searched "bodies found in Austin, Texas."
On February 2, 2023, just over three years after Heidi Broussard's murder, Magen took a plea deal and admitted to everything. She actually faced being convicted of capital murder, as well as a life sentence. Instead, Magen was sentenced to 55 years in prison, and as part of the plea deal, she waived her right to appeal. Oh, and get this, she got credit for the three years she served, and she'll be eligible for parole when half of her overall sentence is served. Magen's 37 years of age, meaning she could be out by the time she reaches her early 60s. Yikes. Heidi was only 33 when she was murdered by her insane so-called friend. Just 33.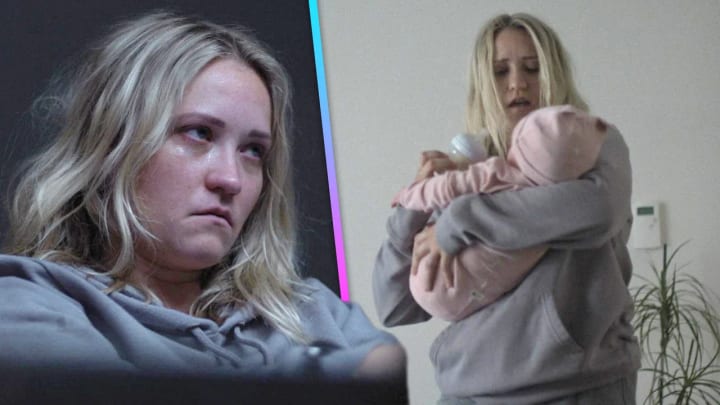 Regarding the Lifetime film, Anna Hopkins played Heidi Broussard; Hopkins has done a Lifetime film before, appearing in 2020's Is There a Killer in My Family?, and has appeared in episodes of Ransom, Dark Matter, and Arrow. Real-life villainess Magen Fieramusca was played by Emily Osment, whose older brother is Haley Joel Osment (best known for The Sixth Sense). Emily Osment can currently be seen as Mandy on Young Sheldon, though fans of the Spy Kids franchise know her as Gerti Giggles in the second and third films. She also played Lilly Truscott on Hannah Montana, and she also appeared in the Lifetime film, A Daughter's Nightmare.
This film was an amazing retelling of such a dark and twisted story, and regarding the performances, Hopkins played Heidi very well, while Osment's portrayal of the deranged Magen was absolutely gripping. I've heard my share of stories involving women resorting to kidnapping babies from pregnant women to continue their own ruse of expecting a child, but this one is just so insane and wild. Magen Fieramusca was a grade-A sociopath; she threw away a friendship of at least a decade and a half in order to keep her lie alive and maintain a dying relationship. That absolutely reeks of desperation and flat out psychotic behavior. The fact that Magen could end up getting paroled after all this is, quite frankly, appalling. Hopefully, Magen serves every bit of those years behind bars.
Reader insights
Be the first to share your insights about this piece.
Add your insights