The Monster of Russia Who Killed Her Elderly Victims for Alcohol
Irina Viktorovna Gaidamachuk, Russia's female serial killer.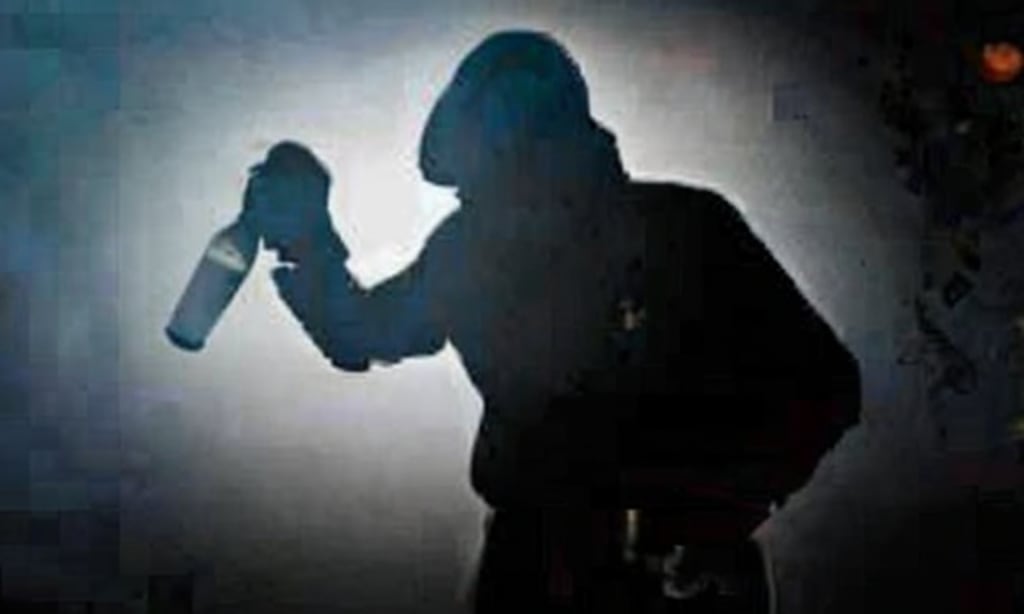 Irina Viktorovna Gaidamachuk is a notorious Russian serial killer who was convicted of the murders of 17 older women between 2002 and 2010.
Her gruesome crimes shocked Russia and the world, and her case remains one of the most horrific and disturbing in recent history. Earning her the nickname of Satan in a skirt.
Her victims were between 61 and 89 and were beaten to death. She stated her motive was she needed money to buy Vodka.
Early Life
Irina Viktorovna Gaidamachuk was born on January 9, 1972, in the small town of Nyagon, in the North West of Russia. Her parents were notorious drinkers and drug takers, and she had little parental influence. Like her parents, she soon started drinking and was considered a teenage tearaway.
In 1990, she moved to Krasnoufimsk, where she met and married Yuri; the couple had two children. Unfortunately, as married life continued, so did Irina's drinking, which started to cause problems in the marriage. To overcome this, Yuri refused to give her any cash, knowing she would spend it on alcohol.
Murder
Irina's killing spree began in 2002 to finance her drinking habit. Her first victim was an older woman who she helped across the road. The woman invited her home to thank her for her kindness. Here Irina beat the woman over the head with a vase and stole the equivalent of £20 from her.
Her victims were all older women who lived alone and were vulnerable. She would gain their trust by pretending to be a social worker and offering to help them with household chores or running errands. She would then bludgeon them with an axe or hammer and steal their money.
However, her greed for alcohol would lead to her arrest. She started leaving notes to her victims stating they needed to be in for a visit from a social worker, which the police found at the crime scenes.
Capture
Despite the evidence, the police struggled to find the serial killer because they believed they had to be looking for a man. Despite one of the victims surviving and stating a woman had attacked them, the police still believed it was a man stating he must be wearing women's clothing.
Irina's final victim was Alexandra Povaritsyna, whose neighbour saw her leaving the scene. Armed with this information and the statement from the neighbour, Irina was arrested. Her husband never suspected a thing. Irina confessed to the murders, and a handwriting analysis matched her to the notes left at the scene.
Trial But No Justice
Irina was assessed, and the court stated she was sane to stand trial. Irina's trial began in September 2011 and lasted for several months. She was charged with 17 counts of murder and one count of attempted murder.
During the trial, Irina confessed to the murders and described how she had carried out the killings. However, she showed little remorse and claimed that she had committed the crimes out of financial necessity.
The prosecution argued that she had planned and carried out the murders with premeditation and malice, so she should be given the sentence of death, which was still legal in Russia then. The media and the public closely watched the trial, which sparked widespread outrage and horror.
They presented evidence that she had carefully selected her victims and had used different aliases and disguises to gain their trust. They also showed that she had stolen money and valuables from her victims after killing them.
Irina was found guilty on all charges and received a sentence of twenty-five years which was the maximum sentence women were given; the judge then reduced this to twenty years, much to the outrage of the victim's relatives. As a result, she could be released as early as 2032.
Sources:
Gravereviewer. 'Irina Gaidamachuk: The Alcoholic Serial Killer of Krasnoufimsk, Russia - GR', 30 August 2020.
Irina Gaidamachuk | Murderpedia, the Encyclopedia of Murderers'. Accessed 25 March 2023.
Liam. 'Inside Life of Russia's Alcoholic Female Serial Killer Dubbed "Satan in a Skirt"', 4 August 2022.
Click below to read my crime and history content before anyone else and download a FREE copy of my latest True Crime book.
About the Creator
Productivity hacks, writing tips and other stories about your writing hustle. My life as a full-time parent, teacher and part-time writer.
For more of my crime article then join my True Crime magazine at https://www.murdermayhem.uk
Reader insights
Be the first to share your insights about this piece.
Add your insights