The 'Lone Actor' Terrorism Attacks No One Can Prevent
Three dead and three more injured in a sudden assault.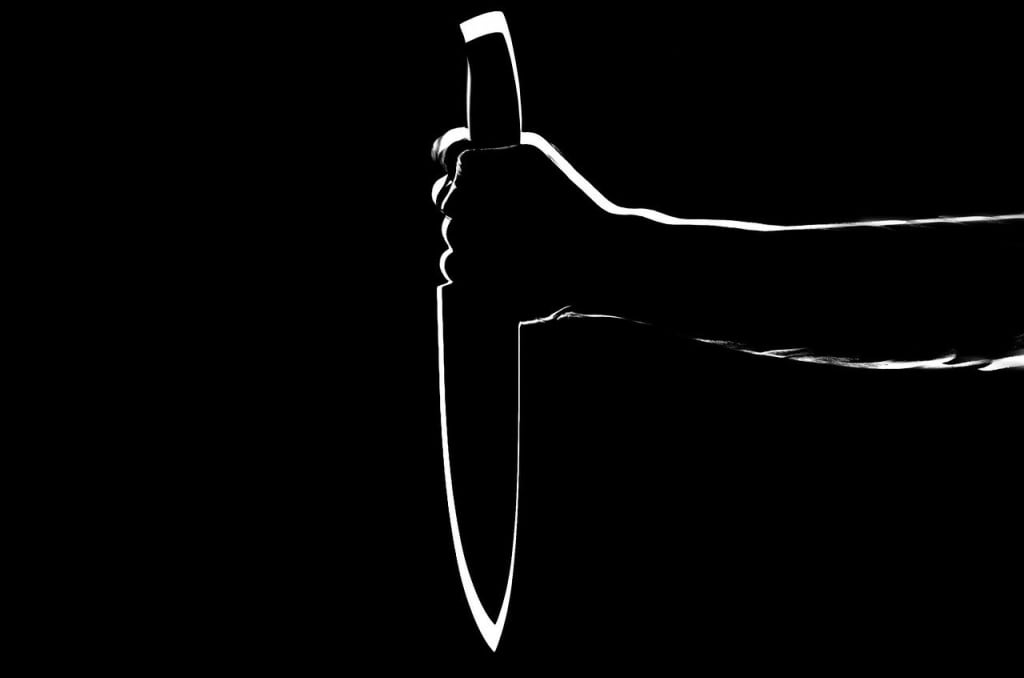 Image: PublicDomainPictures pixabay.com
On a warm and pleasant evening in June 2020, dozens of people were relaxing in Forbury Gardens, a park in Reading, England. People were sitting on the grass, in small groups of friends. Some were drinking a beer or a glass of wine: Some were having a picnic. England was gradually coming out of Covid-19 lockdown, and people were enjoying their renewed freedom. There had been a 'Black Lives Matter' event in the park earlier that day, and some people in the park had been in attendance.
At about 7 pm, Khariri Saadallah was walking along the path through the park. With no warning, Saadallah ran up to a group of four men, sat together, and stabbed each of them in turn. He stabbed two in the neck, killing them instantly. The third was stabbed once in the back and was to die soon after. All three were declared dead at the scene. The fourth man in this group was stabbed in the head but survived.
Saadallah then ran on to another group and stabbed two more men. By this time, people were starting to react, to get up, to shout and run. Saadallah broke off his attack and ran away. People who were there said the attack lasted about two minutes.
Police classified Saadallah's assault as a terrorist rampage, and the court convicted him in November 2020 of three murders and three attempted murders following a guilty plea. The court will announce his sentence in December 2020.
Who is Khairi Saadallah?
This 26-year-old man was born in Libya in 1994. He entered the UK as a tourist in 2012 aged 18. He subsequently claimed asylum on the grounds of his life being in danger from Islamist extremists if he returned to Libya. British immigration authorities gave Saadallah indefinite leave to remain in 2018.
Sources say that Saadallah has been convicted in the court of other crimes since coming to the UK, including an offence involving violence, although not terrorist or ideologically inspired. Saadallah had served time in prison.
Usually, UK authorities would deport to their country of origin any asylum seeker who has received a prison sentence of 12 months or more. Saadallah was allowed to remain because there was on-going warfare in Libya at the time he came out of prison, and immigration authorities thought it would be unsafe to send him there.
Press reports into the background of this man suggest that immigration officers agreed he would be at risk in Libya, in part because he liked to drink alcohol, smoked cannabis and enjoyed socialising in ways that were incompatible with Islamic Shariah law. They thought deporting him would put his life in danger.
Media reports and information from the authorities also indicate that Saadallah had received treatment for mental health issues. Neighbours report that he once threw a television out of a top-floor window and that he received regular visits from a mental health caseworker.
Saadallah entered a plea of guilty to the murder and attempted murder charges. Saadallah's defence team, however, have said the attacks were not ideologically or religiously motivated and denied significant planning.
Whilst the only sentence for murder in the UK is one of life imprisonment, aggravating factors such as hate crimes or ideological motivation, plus premeditation, are likely to increase the tariff (the minimum time that the criminal must serve before they can apply for parole). If the judge in the case decides that there were significant aggravating factors, then Saadallah will likely get a longer tariff or even a whole-of-life sentence. A whole-of-life sentence means the criminal would remain in prison for the rest of their life.
Sentencing is due in December 2020. I will update this story when the court announces Saadallah's sentence and record what it was.
Who were his victims?
The three men murdered were friends James Furlong, 36, David Wails, 49, and Joseph (Joe) Ritchie-Bennett, 39.
James Furlong was a history teacher. Mr Wails was a scientist. Mr Richie-Bennet, 39, who was a US citizen, had worked in the UK for 15 years, initially for a London law firm before moving, 10-years ago, to work for a Dutch pharmaceutical company in their Reading office. He was originally from Philadelphia.
Stephen Young, who Saadallah stabbed in the head, was the fourth man sat in the group first attacked and was the only one to survive the attack. The attacker ran on to another group, stabbing Patrick Edwards in the back and Nishit Nisudan in his hand and face before breaking off the assault.
The first group attacked were all drinking beers that the men had purchased as carry-out from 'The Blagrave Arms', a nearby pub popular with the LGBTQ community. The three men who died were regulars at the pub, well-known and popular. Covid-19 restrictions at this time meant that pubs were not allowing customers to sit inside. Bars and pubs were allowed to sell drinks to 'take-away' (carry-out), and that is what this group had done.
What else is known about this attack and attacker?
Media analysis is suggesting that this is an example of 'lone actor' attacks, that is where one individual becomes radicalised and engages in an attack, rather than being a part of a cell or wider body or being directly controlled by an Al Qaida-type organisation. These types of attack are often the most difficult to prevent — unless the individual exposes themselves to scrutiny before the attack, for example by behaving suspiciously in public or attempting to acquire information or weapons; there is often no warning at all before the criminal launches the attack.
Britain's MI5 Security Service is said to have 'known of' Saadallah, but to have not considered him an imminent threat.
Reports in the media suggest that MI5 received intelligence about Saadallah even before he left Libya, to the effect that he aspired to travel abroad and possibly for reasons of terrorism. The security forces investigated, but it would seem they found nothing substantive and never opened a file on Saadallah (had they done so, he would have received more scrutiny). MI5 was said by British newspapers recently to have looked at as many as 23,000 potential suspects in recent years: At any one time, MI5 may be tracking 3,000 possible suspects or 'persons of interest'. MI5 is the British Security Service, and Wikipedia reports that the latest estimate is that this organisation employs about 4,000 people.
How was Saadallah caught?
The attack started at around 7 pm. Emergency Services logged the first call at around 7:05 pm. By 7:10 pm, Saadallah was in custody.
Witnesses report hearing Saadallah shouting 'Allahu Akbar' (God is the greatest), and 'victory on infidels' as he attacked.
An off-duty Police Officer who happened to be in the park when the attack took place, chased after Saadallah as he fled the scene. Breaking off the strike as people started to react, shout and get to their feet, Saadallah threw away the knife and ran out of the park, but the Policeman rugby-tackled him to the ground and detained him.
Some hours later the same day, Police entered Saadallah's apartment, and they carried out a controlled explosion. Police have not given details, but this would usually be when they have found either explosive or suspect devices or packages.
Conclusion
This man was quickly caught and brought to justice, but not before he had murdered three and injured three others. Unfortunately, if this does indeed prove to be a 'lone actor' type attack, prevention is almost impossible. Whilst obtaining a firearm or explosives in the UK is difficult, knives are available to nearly all adults, and sold openly in many shops. Indeed, the average kitchen contains an assortment of potentially lethal weapons, when they are misused.
The Security and Police services continue to monitor for threats, and they will investigate persons considered to represent more significant risks. Still, nothing can eliminate attacks of this kind, although they are fortunately rare. It is a fact, if not always reassuring that you are statistically far more likely to be murdered by a family member or acquaintance than you are in an attack by a stranger, terrorist inspired or otherwise.
https://www.theguardian.com/uk-news/2020/nov/11/reading-terror-attacker-khairi-saadallah-pleads-guilty-to
https://www.thesun.co.uk/news/11917242/who-reading-terror-suspect-khairi-saadallah/
https://www.bbc.co.uk/news/uk-53129046
https://www.bbc.co.uk/news/uk-england-54908222