The Last Supper !
A crime story !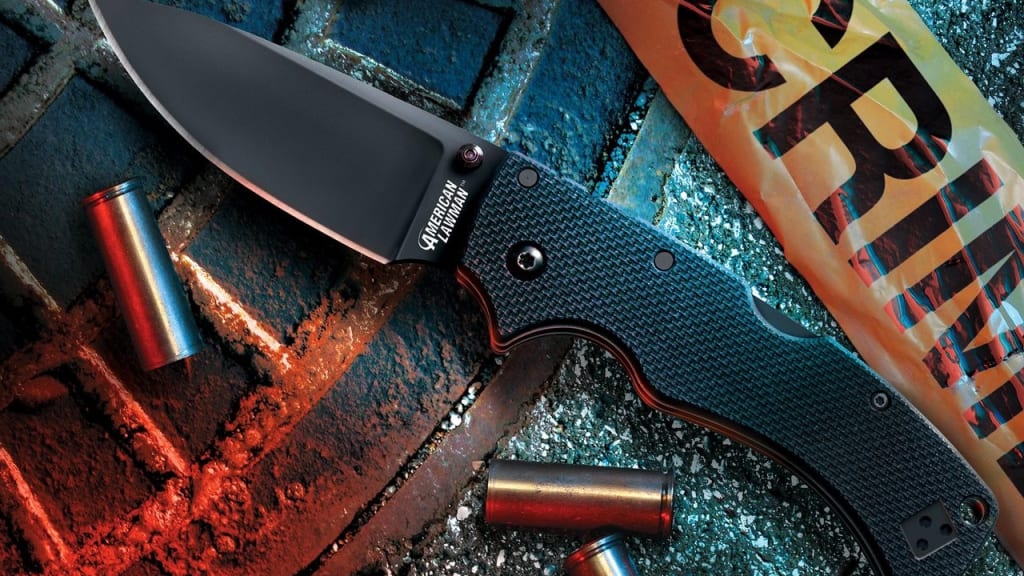 David had long known that he would kill his wife.
David is a character. But learn to accept anonymity and guess it is a blessing, not a curse. He got up at the same time, did not differ from the clothes he had worn that day, ate the same morning and led to the same work. He handed over the security to the afternoon break and then went to the park. He sat here for forty-eight minutes reading a newspaper, eating a sandwich, and then returned to the office. This routine was a relief to him.
David has no concrete plans to get rid of her body and describes his sudden disappearance in front of family, friends and neighbors. Maybe he thought the action would counteract the light blue lightning.
But David decided to die. He stabbed her in the eye. The tool of death chosen is not knives. But with a knitting needle half the length, he fastened it with duct tape to secure it. But after being exposed 6 inches, he believed the needle - which suddenly presses hard enough - would penetrate her brain through her eye. Little, if any, blood and death. She gave him a comfortable and predictable marriage for fifteen years, and he did not want to cause her unnecessary pain or suffering. In fact, David did not think it was murder. But he thought it was an execution for an unknown crime.
So one summer evening, David and his wife ate at the kitchen table. Prepare chicken salad and open a pot with Sauvignon Blanc. They ate almost quietly, in silence, parted with a strange joy, the fact that rain was expected but did not come.
"It may be tomorrow," David said enthusiastically, talking about what you did not know.
David sits quietly, with a knitting needle under his thigh. He feels a philosophical surrender to the inevitability of what will happen. There will be no hopeless conflict, noise and drama as he struggles with his arms around his neck. There will be no blood splatter on the linoleum, nor wild heels on which it will descend during dinner and then die. You may not have noticed
"Don't you have wine?" She asked.
She said no. 'I have a small headache, summer will make it worse.
Then David suddenly gets pain for something. She smiles innocently and motionless, and her tone is almost sad.
She did not know what he was planning because he had not planned anything since her death. She could not suspect that he had betrayed her. Every day was the same. He does the same, expresses the same thoughts with the same words and continues a routine that remains strong and enduring for many years. In fact, it can be said with certainty that the only characteristic of their marriage is that nothing happens.
But now he feels something.
I'm sorry? Feelings of guilt? Do you still doubt his intent to kill him?
Why do you quickly feel confused, abdominal pain and nausea?
Why does he feel so weak and insecure now?
He opens his mouth to speak. His words are cautious. But there is no voice
She also looked at him with a sad feeling in her eyes. The intestinal pain was strong. It catches every particle of air from the lungs and throat. He had never felt anything like that. The pain does not last - thirty seconds or forty seconds.
He felt his cheeks tremble and then felt nothing.
David's wife carried a bottle of wine and a glass to the sink. If you rinse it, it is systematic and ensures that each ball is removed from both.
Then she stood at the entrance of the kitchen, watching her late husband and thinking that the last few days, planning to kill him, she had felt emotions more than enough to compensate for her feelings. It could not be felt for a decade and a half