The Grisly Murder of Fahim Saleh
Why was the popular tech CEO brutally murdered and dismembered?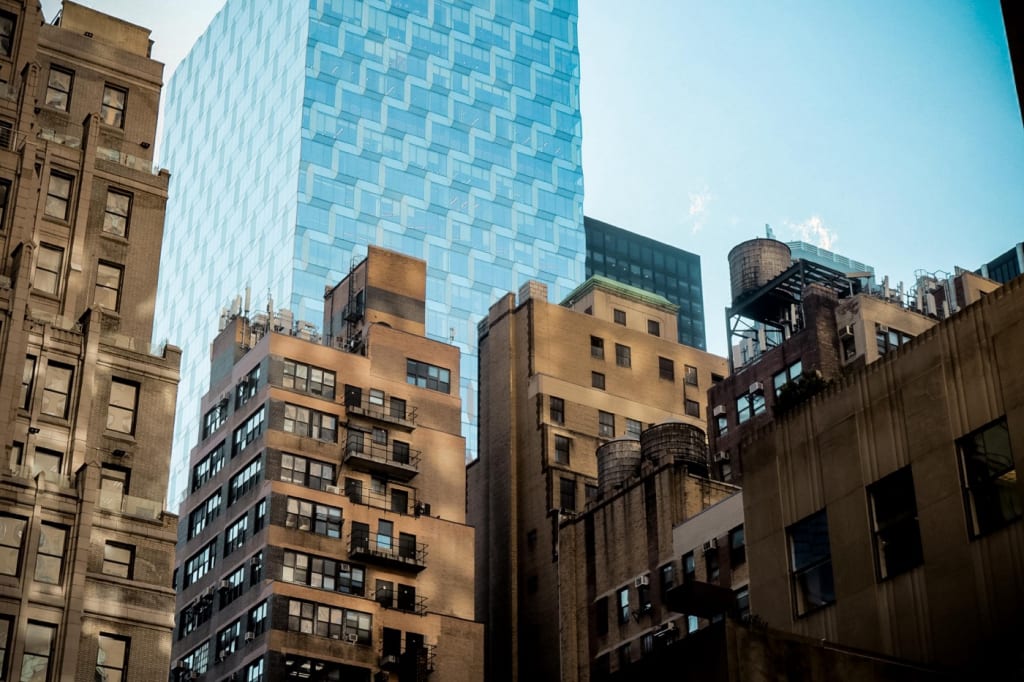 Photo by sebastiaan stam on Unsplash
Imagine for a moment that you are a young, prospering entrepreneur, own a $2 million luxury home in the heart of Manhattan's Lower East Side, and have a bright future ahead of you. You are loved by millions, and your mission to change the world for the better is finally unfolding after years of dedicated hard work. You have spent your entire life coming up with inventive ideas, being creative, and making money while still in high school due to your dedication. You were an entrepreneur by birth and realized it at an early age to really make a name for yourself before you even hit age 35.
Now imagine that you are going home after a successful day, only to be met by the Grim Reaper himself the moment your elevator doors open. In just a few short moments, your body becomes completely butchered, and the home you worked so hard for was covered in your own blood. This is what happened to Fahim Saleh (who incidentally also was a regular contributor here on Medium - Fahim Saleh).

What happened to Fahim Saleh
According to the CCTV footage, Saleh was in the elevator with the suspect, who is now potentially identified as his executive assistant, Tyrese Haspil. The suspect pretended to press a button to get to a different level, but the moment Saleh's elevator doors opened to his luxury apartment, he was attacked (on camera) by a person entirely dressed in black. Fahim was stunned by an electrical stun gun, making him unable to move or defend himself from this mysterious person who was out to get him. All he could do was lay in fear, helpless. That was the last recorded footage, and what came next is even more disturbing.
Saleh's cousin (initial reports said it was his sister) went to check on Fahim after not hearing from him all day, only to discover his dismembered body scattered inside his condo, something that will no doubt traumatize her for life. The scene was similar to the aftermath of a medieval torture chamber. His body was repeatedly stabbed in the neck and torso (cause of death according to the New York City's medical examiner) and was cut into pieces by a power saw, which was left still plugged in.
The dismembered CEO's head was sawed off, his limbs were removed and scattered across the bloody living room mess, and his torso was found alongside some contractor bags. Between the sight, smell, and unimaginable pain of seeing a human body this way, this is something no one, especially a family member of the victim, should ever have to witness.
What is even more alarming is that Saleh's cousin may have actually stopped the perpetrator from disposing the body and turning this into a "missing person" case instead. Witnesses say that when she buzzed up to the apartment and got inside the elevator, the murderer bolted down the staircase, indicating that her presence interrupted them.
"He clearly knew what he was doing. We think his intent was to get rid of the body parts and go back and clean it up and make it look like nothing happened. He left before he finished the job." - Law Enforcement
What about Tyrese Haspil? Did he do it?
Tyrese Haspil, who was recently arrested and charged with second-degree murder for taking on the role of the Grim Reaper and grisly slaying his boss, was a trusted employee of Fahim. Tyrese was Fahim's executive assistant, handling all of Fahim's finances and personal matters. The reason why investigators turned to Tyrese is because they found out that this man actually stole about $100,000 from Fahim, and promised to pay him back after getting caught.
Instead of going to the authorities, Fahim cut his friend a break and made an "under the table" deal for him to pay back what he stole over time. This could have sparked Tyrese to murder Fahim as a way to get out of having to repay. It was as if Tyrese decided that killing and trying to clean up the murder (which he failed to do) instead of paying back his boss was the better option.
So, what other evidence did officials gather to make an arrest? They have recovered a taser from Tyrese, which was the same one believed to incapacitate Fahim. They also have credit card monitoring which shows that Tyrese paid for the taser with a personal credit card, using Fahim's credit card to pay for car servicing rides to and from Home Depot, where he was recorded buying cleaning supplies. Talk about the ultimate betrayal from a trusted friend.
Fahim Saleh and his rising success
Fahim Saleh was known as an ambitious, successful entrepreneur who had it all by the age of 33. He was the CEO of his own business, owned a $2 million Manhattan condo, and had a fervent vision to take on more global success in his future.
Fahim was born in Saudi Arabia in a Bangladeshi family and moved around a lot before settling in Rochester, New York. He went to school in Poughkeepsie, and then went to Bentley University in Massachusetts, graduating with a BA in Computer and Information Science in 2009. With this higher education, Fahim was already making a six-figure profit while still in high school, according to Radiche. He had such a creative eye and work ethic that he was coming up with valuable ideas, such as PrankDial.com, since the age of 15.
Later, in 2018, Fahim founded Gokada, a Nigeria-based motorcycle ride-sharing company. In that same year, he took on the role of CEO, growing and even transitioning the company to become a delivery service. Along with this, he also launched Adventure Capital in 2018, co-founded a ride-hailing company called Pathao in Bangladesh, was the CEO for an entertainment app company called KickBack Apps, and was an avid investor in Picap, Colombia's largest motorcycle ride-sharing company.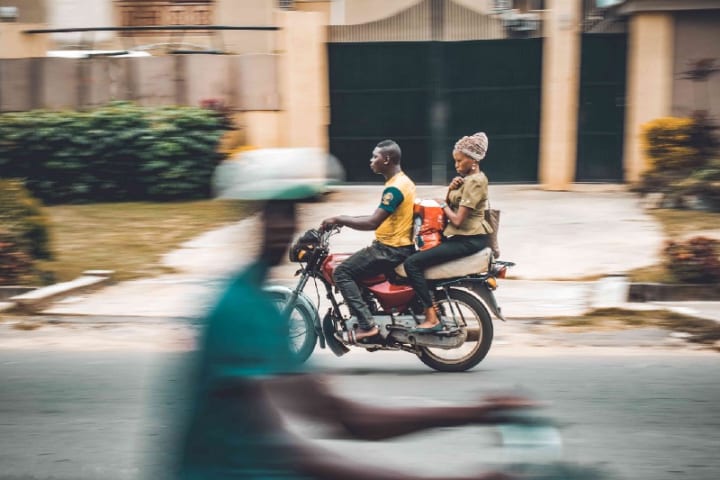 Though Fahim had an impressive run of successes, it was not always easy. For example, in February 2019, Fahim hit a significant roadblock when state officials banned motorcycle taxis from being able to operate in major residential and commercial parts of Lagos. This meant that Gokada was forced to halt its ride-hailing business, causing a financial blow. Fahim had to lay off workers but was still pushing to provide jobs to young Nigerians, quickly pivoting to a food and package delivery service.
Though it went well, in April 2020 when the COVID-19 pandemic struck, it inadvertently upended New York and Nigeria alike. But again, Fahim was an excellent leader, adjusting to the new norm, and worked to position and adapt to the economic changes, up until his tragic death.

Final thoughts
Though the world may be beautiful and full of opportunities, it is not exactly a fair, friendly place to live. There are "Grim Reapers" lurking all over the place, and many times the people who are murdered or die a tragic death do not deserve it. Even if there is a conflict of some sort happening amongst people, there are certainly much better ways to make amends than performing a gruesome, chill-inducing, inhuman murder. Fahim Saleh showed kindness by not informing law enforcement when he found out his assistant stole a huge amount of money. In return, he was brutally murdered.
So, if there is one thing that you should take away from the murder of Fahim Saleh, it is that you should never take your life for granted. Live each day as if it may be your last, and always remember that you really never know what could happen next - no matter how rich, poor, or well-liked you are. The best thing you can do is work hard, love strong, and be confident that when your time is up (even prematurely) that you leave a lasting, positive impact on society. As Fahim Saleh did.
*** Originally published on Medium (July 2020) ***
celebrities
Nixie Adams is a freelance commercial German/English marketing and PR translator and editor based in Brisbane, Australia. 🌴☕ www.nyacommunications.com