The End of Bernie Madoff: Money, Mental Health, and Suicide
The Greatest Loss is the Loss of Life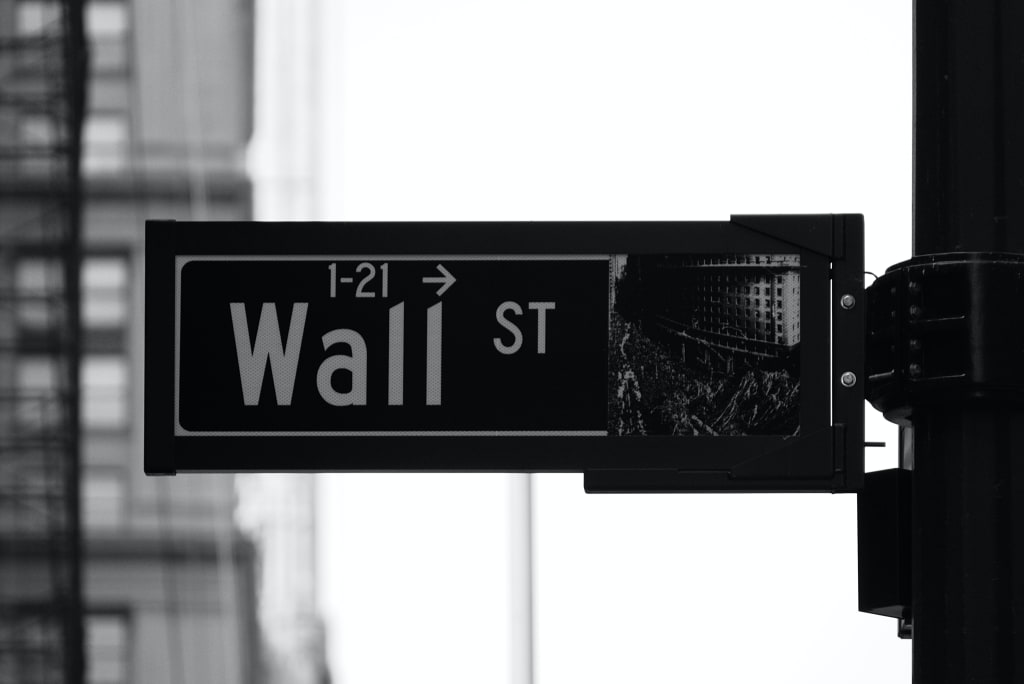 Photo by Patrick Weissenberger on Unsplash
"Bernie Madoff, infamous Ponzi schemer, has died," a CNN notification on my phone alerted me, reminding me not of the magnitude of his Ponzi scheme, but of the lives that were lost. I ignored the news for a bit, continuing to write and enjoy my morning coffee, before entering "Bernie Madoff" into Google. A deep dive ensued, and when I finally closed my browser, my feelings remained the same, if not more palpable, apathetic to the financial losses but immensely saddened by the inane loss of life.
On December 10, 2008, Bernie confessed to his sons that the company that he had formed and where both sons worked, Bernard L. Madoff Investment Securities, LLC was a scam. His sons immediately contacted their lawyers and subsequently authorities, and within two days, Bernie was arrested and charged with securities fraud. Bernie's life and the lives of the many investors of Bernard L. Madoff Investment Securities, LLC unraveled in a mere few days, but the aftereffects would be felt for much longer.
Bernie Madoff, the mastermind behind the biggest Ponzi scheme to date, passed away from natural causes on April 14, 2021, at the Federal Medical Center in Butner, North Carolina. He was sentenced to serve 150 years in prison but only served a little over a decade before his death.
But this is not about Bernie, he was not brilliant, just a human, who deceived people with his mirage. I am apathetic towards him; we have a system that determines responsibility and punishment for crimes. But what angers me, are the deaths that resulted from Bernie's choices. Our choices have consequences, and Bernie's were no exception.
If I would have had the opportunity to meet Bernie, I would have asked one question, "Bernie, if you could, would you go back in time and give it all up to prevent the loss of these lives?"
If given the opportunity, I believe there are words that have been said, actions taken, and choices made that we all would like to undo at times. That is the blessing and curse of memory, the ability to know what has occurred, the opportunity to change the future, and the reminder of what has been done, can never be undone. Bernie's choices taught us that the greatest loss is not the loss of money, luxury cars, vacation homes, or designer clothes, the greatest loss is the loss of life.
As far as we have come in society, it feels that there is still a vast amount that we do not understand. We place so much value on money, tying our worthiness to its rise, and when it fails, we allow it to drown us like a bag of bricks tied to our ankle. We ignore or miss the signs of suicide, over and over again—with all the innovations in the world, we are still missing the mark on mental health.
Here are four individuals who lost their lives in the six years following Bernie Madoff's confession, three of which took their own lives.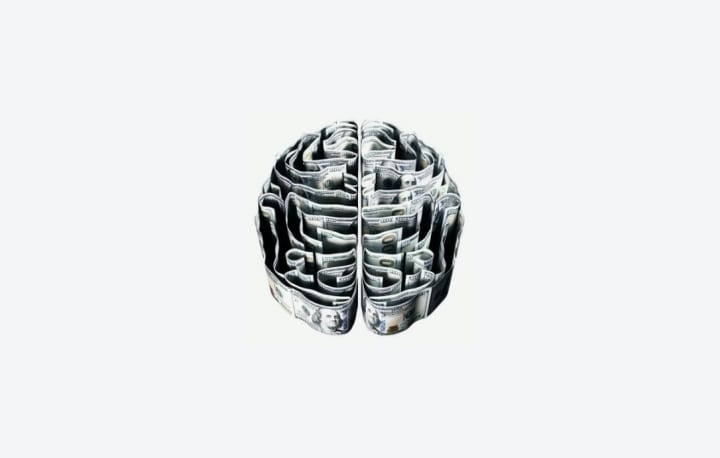 Mark Madoff, 46, passed away on the second anniversary of his father's arrest on December 11, 2010 by hanging himself with a dog leash. This was Mark's second attempt at suicide since his father revealed his Ponzi scheme to Mark and his brother. Mark received treatment after his first attempt and appeared to be doing well, but while Mark's wife and daughter were away on a trip, he took his own life as their young son slept in the next room. At the time of Mark's death, he was survived by his wife, Stephanie, their two children and two children from his previous marriage. The turmoil weighed heavy on Mark, the burden of his father's sins were pegged upon him, and he could not escape its constant shadow.
At the time of Mark's first attempt, in a note addressed to his father, Mark wrote, "Now you know how you have destroyed the lives of your sons by your life of deceit. Fuck you."
Andrew Madoff, 48, passed away on September 3, 2014 after he lost his battle with cancer. This was Andrew's second bout, he was first diagnosed at the age of 37, successfully underwent chemotherapy, and his cancer went into remission until it returned in 2012. At the time of Andrew's death, he was survived by his estranged wife, Anne, their daughter, and fiancée Catherine Hooper and her daughter.
During a People Magazine interview, Andrew said, "One way to think of this is the scandal and everything that happened killed my brother very quickly. And it's killing me slowly."
Rene-Thierry Magon de la Villehuchet, 65, passed away on December 22, 2008 from self-inflicted wounds to his wrist, arm, and bicep. De la Villehuchet, a partner of Access International Advisors, had begun investing the funds of his European clients with Bernard L. Madoff Investment Securities, LLC three or four years ago. De la Villehuchet was estimated to have lost more than $1 billion of his client's assets. In addition, to client funds, he had also invested his own funds and the funds of friends and family. Although, de la Villehuchet did not leave a suicide note, it is believed that he tried to recoup the losses in the weeks before his death, but when recoupment became unlikely, he presumably felt the only way out was to take his own life. However, his colleagues and family have defended his character, noting that he was honorable, the former COO of Access International stating de la Villehuchet was "irreproachable".
Guy Gurney, a friend of de la Villehuchet, said, "He was extraordinarily generous. He was an aristocrat but not a snob. He was a real person. When he was sailing, he was one of the boys."
At the time of his death, he was survived by his wife, Claudine de la Villehuchet and an older brother.
William Foxton, 65, passed away on February 10, 2009 from a self-inflicted gunshot wound to his head. Foxton was a retired British army major who lost his left hand during a training exercise. In an online post, a friend of Foxton, shared memories of his life. One of the stories, exemplifying Foxton's humor was after the training accident when he lost his hand, he was wearing an Omega watch that was destroyed and he sent the pieces to Omega noting that its claim of being "shockproof" had failed. Omega replied by sending him a new watch.
After Foxton's retirement in 1989, he dedicated his life to humanitarian efforts until 2008, when the organization that he was working for encouraged Foxton to return home due to death threats. In recognition of Foxton's efforts, in June of 1999, he was awarded Officer of the Order of the British Empire, the second highest ranking order of the British Empire awards.
At the time of his death, he was survived by his wife, Bobby and two children from his first marriage. Foxton's son, Willard spoke with the press noting that his father had told him about a week before he committed suicide that he had lost his life savings due to the Madoff scandal. Willard believed that the amount could be in the six or seven digits.
In the interview, Willard lamented, "I'm sure Mr. Madoff thinks it was just a con got out of hand. He thinks it's all about money — I'm sure that's what he feels, I want him to see that people have died because of what he's done."
The loss of these individual's lives feels senseless, collateral damage, of a man who built an empire on deceit. When I think of Bernie Madoff—I think of Mark, his wife, and his young children. I think of Andrew, successfully overcoming cancer once, only to succumb to it after tumultuous years battling lawsuits, allegations of his involvement in the Ponzi scheme, and his own brother's suicide. I think of de la Villehuchet, how deep his despair must have been, his own conscience unable to process the gravity of the situation, that the only way to resolve it, was to end his own life, a solution that only deepened the trail of destruction. And William Foxton, a man who survived war, who overcame the loss of his hand, who gave years of his life to the service of others, and yet it was the loss of his investments that led to his demise.
Can we put a price on the lives of these individuals, or the grief felt by those who survived them?
We will all die. It is not our death that gives our life value, but where we choose to invest our life, it's our choices that determine the value of our life. Bernie Madoff made his choices.
We are more than the currency that we invented, more than the homes that we have built, more than the clothes we have designed—what will you choose?
What good is it for someone to gain the whole world, yet forfeit their soul? Mark 8:36
Like this article? Check out my article on How Groupthink and FOMO Influenced GameStop below.