The disappearance of actor Joseph Pichler
Was his disappearance a suicide or foul play?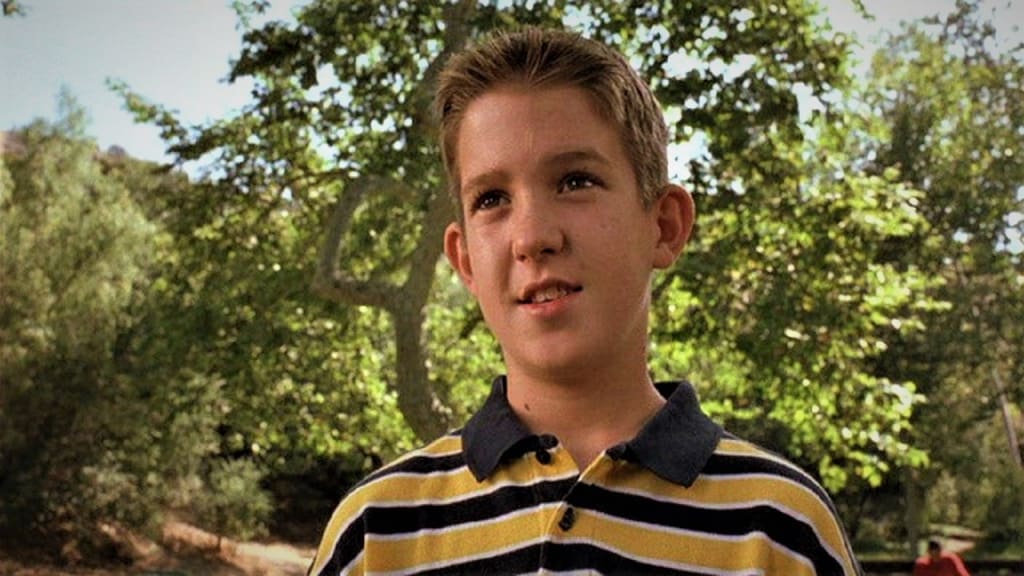 Actor Joe Pichler vanished in 2006
Animal-themed movies have always been a favorite of mine, as they are for many other Americans. Among my favorite movies as a child were Lassie and Old Yeller, a Walt Disney classic. I remember loving the movie as a child, and in junior high our class was assigned the book.
Beethoven was another one of these series of great pet movies. Although there are eight different ones, I've only seen the first two. They were originally released in the early 1990s. Rottentomatoes.com provides the following description
When the family of George Newton (Charles Grodin) decides to adopt a cute St. Bernard puppy, the patriarch soon feels displaced by the dog. Before long, the adorable canine, dubbed Beethoven, has grown considerably, leading to household mishaps. While George's wife and kids dote on Beethoven, it takes time for him to see the pooch's finer qualities.
The late John Hughes and Amy Holden Jones created Beethoven. Actor Joe Pichler starred in the third and fourth installments as Brennan Newton, one of the series' main characters. Besides Beethoven, Pichler also appeared in Touched by an Angel and Varsity Blues.
Joseph David Wolfgang Pichler was born in Bremerton, Washington on Valentine's Day, 1987. He began acting at the age of four. As an actor, he seemed destined for success. However, his career as an actor was overshadowed by what happened to him as an adult.
He returned home to Bremerton in 2002 and graduated from Bremerton High School in 2005. Upon graduating from high school, he got a job, his own place, and began living like a normal teenager. According to his family, he had planned to resume his acting career in Hollywood.
Instead, he disappeared.
January 5, 2006 was the last time anyone heard from him. Sometime after 4 a.m., Joe called a friend with whom he spent the evening playing cards. According to the friend, he was intoxicated and upset. Joe was supposed to call back later, but he didn't.
A few days later, Joe's car was found abandoned near a body of water called Port Madison Narrows. According to Wikipedia.com, the area is also called Port Madison Bay. It's located on the west shore of Puget Sound in western Washington.
Inside his vehicle was poetry and a note with comments about him being a better brother to his siblings. According to the police, Joe may have committed suicide by jumping into the Narrows. However, his family disagrees. They think someone may have harmed him. Joe's family also told law enforcement his apartment door was unlocked and his lights were on. They said this wasn't normal behavior. Also, the family suggested that Joe was robbed. He collected Magic: The Gathering game cards. Family members said his most valuable cards were missing.
A search was conducted for Joe after he disappeared. However, he has not yet been found. His body should have washed up somewhere if he jumped into the Narrows.
Despite following this story for several years, no new developments have been made concerning Joe's disappearance. Did he really commit suicide? He seemed like a normal young man with no legal issues. Today, Joe has been missing almost as long as he was last seen alive. Is it possible that Joe is still alive but doesn't want to be found? Or was he a victim of foul play? Hopefully, his family will one day receive answers to this mystery.
Marc is a longtime resident of Clermont County and an avid reader. Contact him through his website at www.themarcabe.com or through Facebook: www.Facebook.com/themarcabe or his twitter account @themarcabe. Marc also has a podcast called Catch my Killer where he interviews family members seeking justice for their murdered loved ones. You can listen at www.catchmykiller.com.
Reader insights
Be the first to share your insights about this piece.
Add your insights