The Disappearance Files - Megumi Yokota - Japanese Citizen Kidnapped by North Korea
Lies, Scripted Responses, Hope, and More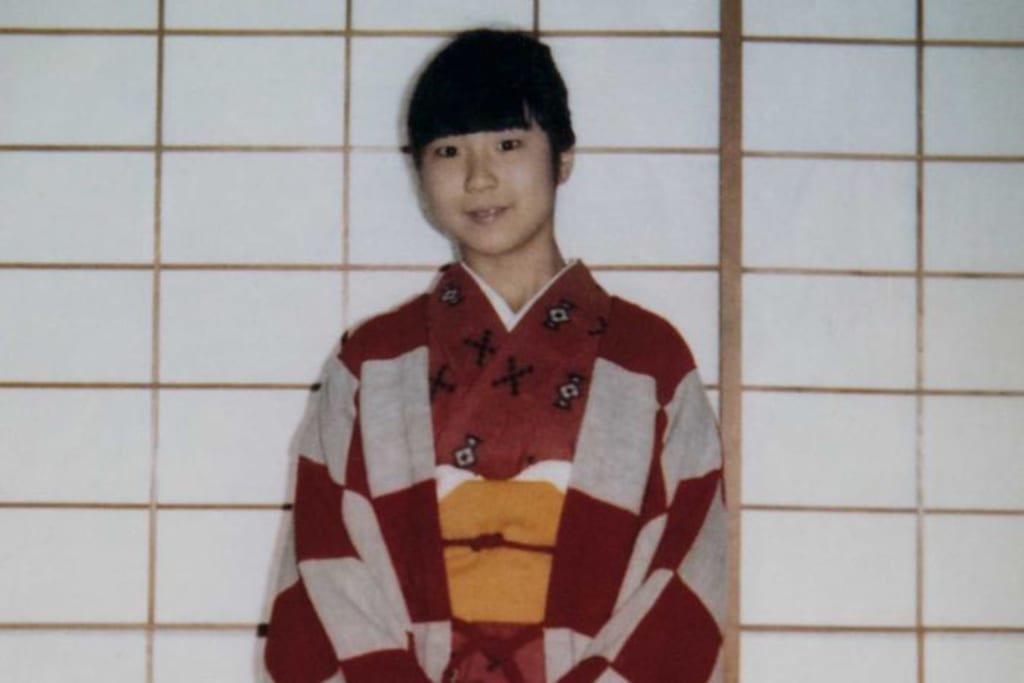 A family photo of Megumi, only 13 years old when she went missing.
On a sunny but slightly malevolent-feeling seaside afternoon in November, North Korean agents kidnapped 13-year-old Megumi Yokota as she was walking home from a badminton court, less than seven minutes from her home. For years, all her parents, or anyone, would know about her was that she had disappeared into thin air, she was likely dead, and her body was likely in the sea. Her family went through the grieving process, and hoped that they would be able to move on, despite the circumstances of her disappearance.
Her brother gave many interviews during this time, recounting how he felt about her disappearance, how weird it was that police dogs couldn't get a scent on her, that no one had any information, and similar things. He continued to campaign in the hopes of finding his sister's killer, growing up feeling that his decision to let her walk alone that morning, despite it being a regular occurrence, was what led to her kidnapping and assumed death.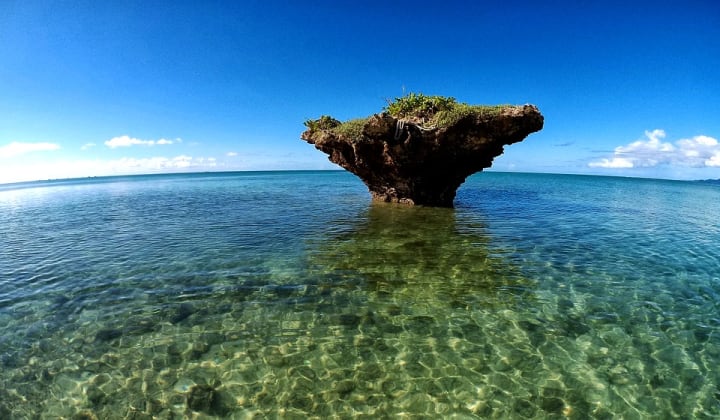 Suddenly, Hope
For 20 years, her family lived with the idea that she had been kidnapped and murdered—the most likely outcome for young women who never came home. Then in 1997, North Korean spies, who were defecting, named her as one of 17 different Japanese individuals who had been kidnapped over 15 years. According them, Megumi had been bundled into a waiting boat, and was likely out of the country before her family even knew she was missing.
They said that she and the others had been taken to secret facilities, where they were forced to teach North Korean spies how to be more Japanese. She was responsible for speech and writing correction, and spent most of her life isolated from others, according to reports.
However, this information would soon prove to be outdated, having been provided by a man who helped in the kidnappings, not one who came into contact with the captives on a regular basis. Megumi, it would turn out, had been married, had children, and was even listed as living outside of specific government facilities under the name of Kim Eun-gong. She was also certified as being fluent in Korean, and had left quite a paper trail behind her in the country.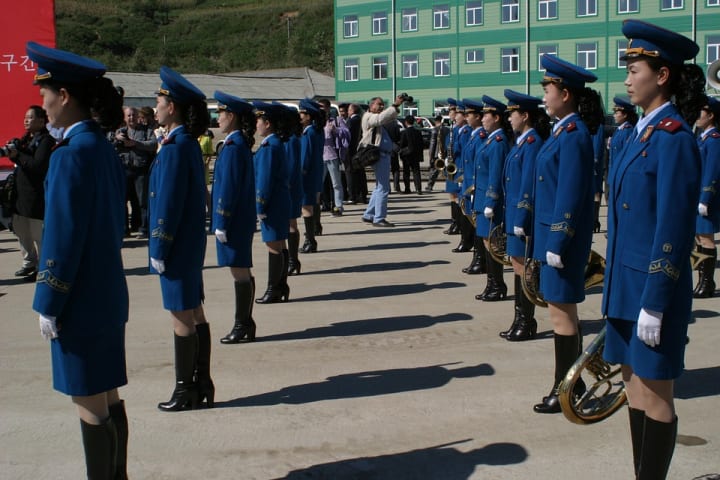 Tragedy Lurks
However, with this new wealth of evidence came a blow to the family, and one that made them start to question the story. Her husband—now a North Korean National—and the government both insisted that she had a long history of mental illness, and had killed herself in 1994. To prove this claim, the government sent a small portion of ashes to Japan, saying that her remains had been returned home.
Her family became skeptical of the story, having little mental illness in their family, knowing that Megumi had always wanted to be a mother, that she was known as generally cheerful, and that the family didn't have a history of suicide. Still, they wanted to be sure, so they submitted the ashes for testing.
The testing, which was done by a junior member, used up the entire sample, but determined that the body was that of someone other than Megumi. This is something that North Korea would dispute, and the size of the sample sent ensured that only one analysis would ever be conducted.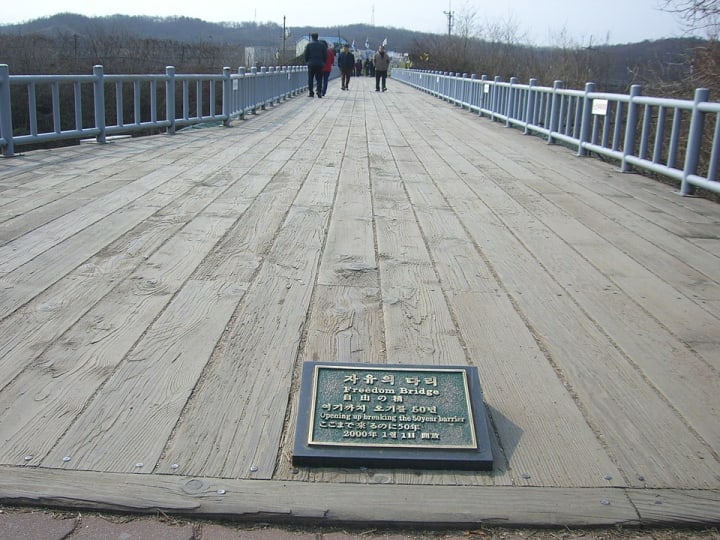 More Hope?
The family would eventually find that a "Kim Eun-gong," with the same birth date as Megumi, was living the same area as she had been before her supposed death. This information was available through a public directory, and when submitted to the North Korean government for comment, it was first ignored and later denied. The eventual explanation was that her daughter was living in the home under her mother's registration, a story that doesn't hold much water for those who keep up with North Korea.
In addition, just one year before this information came to light, a rumor about another one of the abductees—Yaeko Taguchi—surfaced. According to this rumor, which had been verified by the Japanese Intelligence Service, a large group of kidnapping victims had been moved to Wonhwa-ri. According to the same report, the number who were moved could not be determined or accounted for, with at least several dozen people being present. The prisoners are still assumed to be held in the same place.
While North Korea has long denied that she is still alive, they also deny information about the other kidnapping victims. They allowed her now ex-husband to visit with relatives in a controlled setting in 2006, where he gave what her family described as a scripted statement that contained the same information as the government, and refused to answer any and all questions.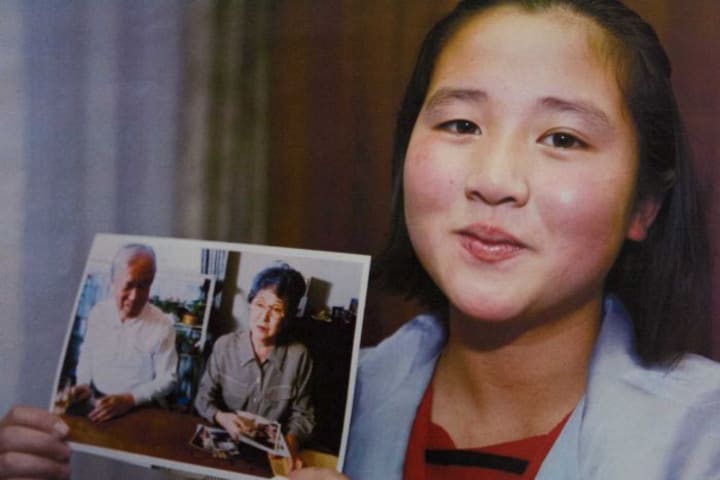 A Family Reunited
For Megumi, her ending remains unknown, but in Mongolia in 2014, the family met their granddaughter, also named Kim Eun-gyong. While the visit was brief, the family described her as happy, bright, and everything they expected from a grandchild. The family did not speak to her of her mother's fate, and she did not volunteer any information.
Today, they still hope for answers, taking every little improvement in Japanese/North Korean relations as a step closer to finding their daughter, and being able to spend more time with the granddaughter they have grown to love.