The Disappearance Files - Cynthia Martin
An Older Woman Missing From Home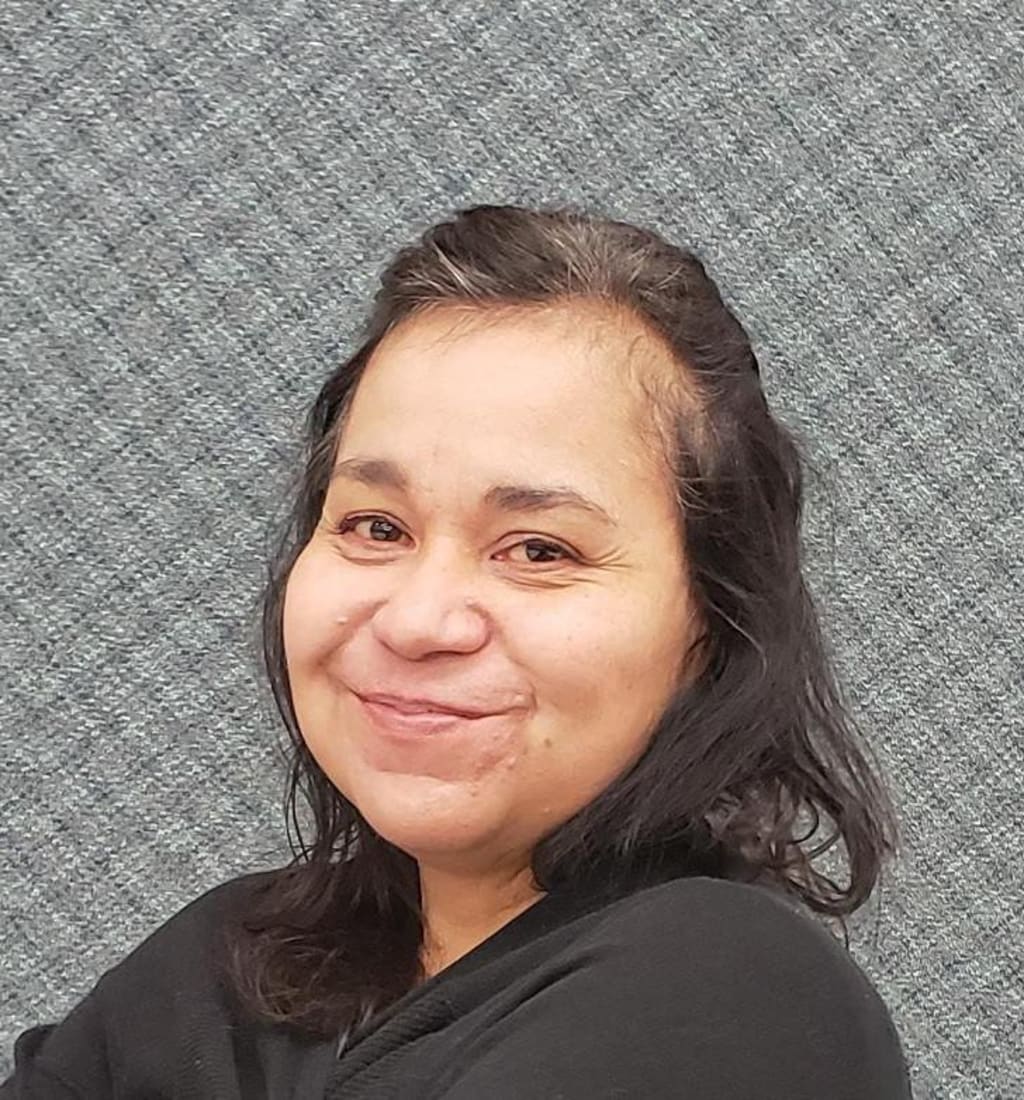 When a 50 year old woman takes a while to get home, most people don't blink an eye. When Cynthia Martin disappeared, the circumstances around her last day came under intense scrutiny. Despite intense investigation, no information that could help police has come to light. It appears she simply left her can and disappeared on a winters day and has never returned.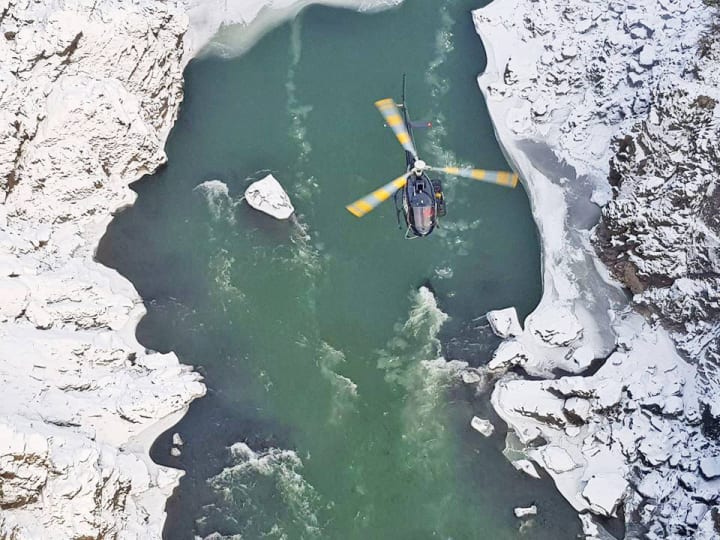 Circumstances
December 23rd 2018 started like any other day with 50 year old Cynthia Martin seeming to be going about her business as normal. Close to her family, she spend the day at her mothers in New Hazleton B.C. and left in the evening, after 9pm that night there have been no other sightings of Cynthia.
Within a day search and rescue teams found her abandoned vehicle with all of her personal items inside. The vehicle didn't appear to be damaged in any way and was still operational. There was no sign of a struggle and the car was parked on the shoulder of the road. Initially this led to the assumption that she simply walked away and was looking for help with a car problem that resolved itself as the engine cooled.
After over a year her family and friends think something more sinister has happened. Her family don't believe she would have gotten out of her car at night and would have instead called for her. Her friends say she has never been out of contact this long. Adding to their worry is the fact that there have been no sightings of Cynthia in other areas, leading them to believe she has not left the area.
Cynthia was wearing dark pants that might have been jeans and a dark colored jacket. Cynthia was not know to be fond of jewelry, her purse and phone were not listed as being on her person in the police report, with investigators instead noting she had only the clothes on her back. The clothing she was wearing was shown on a missing poster that is no longer available online, although comments on various news sites lead to family members who mention that fact, leaving open the possibility of this poster resurfacing.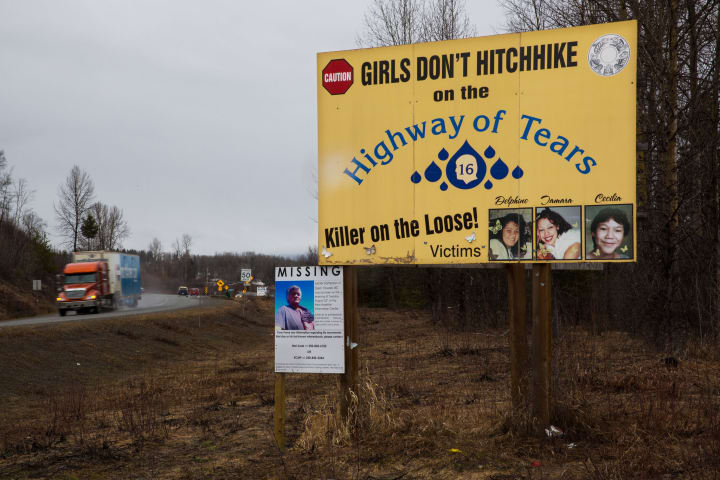 Theories
The most common thought for indigenous women going missing along the highway in BC is a serial killer operating along the highway of tears. Generally women who are thought to be victims are hitchhiking or walking by themselves for some reason or another. More information about this theory can be found by looking up MMIW or into the various inquiries from different areas about the problem.
Others whisper about a history of mental instability in the family and wonder if she might be hidden alongside the very highway she disappeared on, a victim of her own body and mind.
The final theory is that she simply took off for a new life. Descriptions of her as happy that day she disappeared have led some to theorize she might have been meeting someone to start a new life together. Under this theory, her car was left where it was on purpose and there was no sign of tracks or her person because she purposefully left the area. Others dismiss this as a pipe-dream, something not rooted in reality but in the desire to give the family some closure.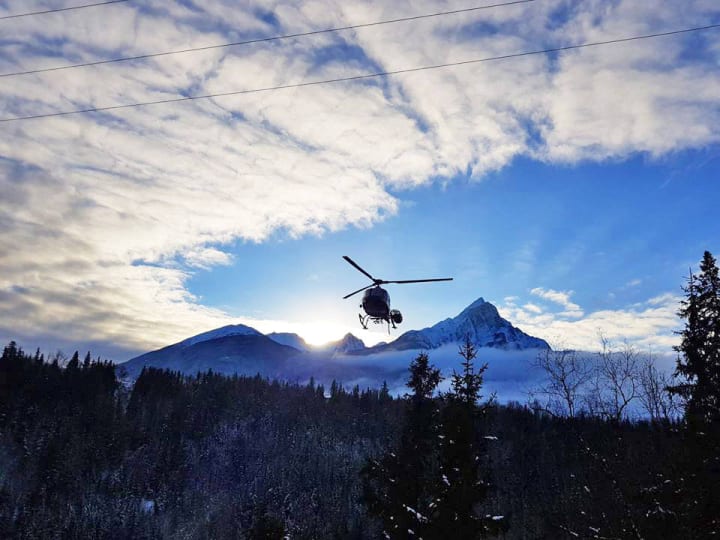 Today
The investigation into her disappearance is still active and the authorities have investigated several hundred potential leads connected to the case. So far nothing substantial has been found and the police are not treating the case as if foul play is involved. This decision has caused friction between law enforcement and family.
Anyone with any information is urged to come forward. It is not believed that Cynthia's family is in any danger, with even the most sinister theories leaning on a random perpetrator rather than her disappearance being motivated by anything in her past.
Several week long searches have been conducted by law enforcement and volunteers without any results. Nothing has been uncovered to point towards homicide at this time.
About the Creator
33, First Nation's in diaspora from home. Mother of cats. Prone to random relocation and mood changes.Business inquiries; [email protected]
Reader insights
Be the first to share your insights about this piece.
Add your insights