The Deadly Secret
Two powerful businessmen who happened to be brothers had a dark secret that shook the nation in the mid-90s.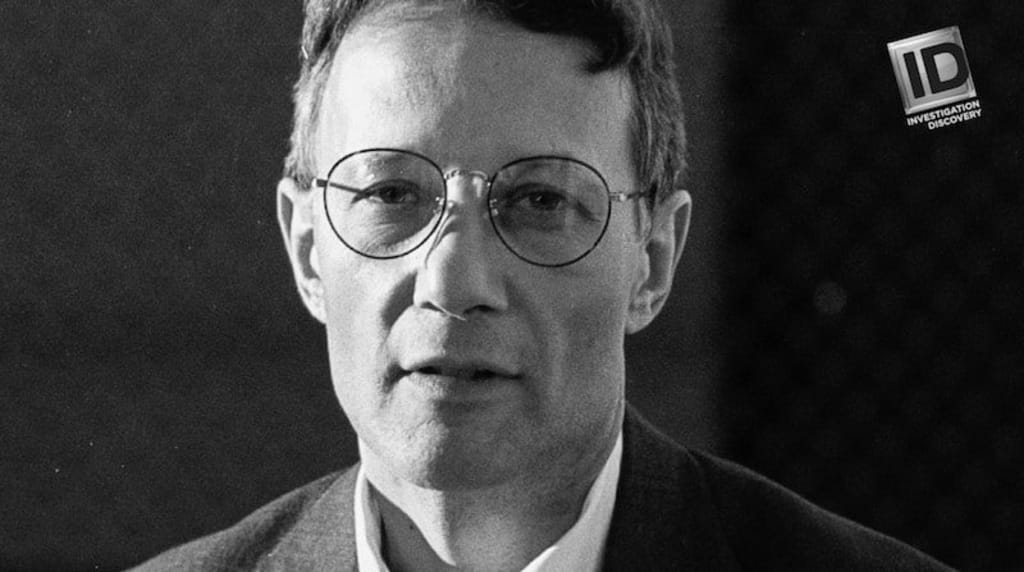 Tom Capano 
On Investigation Discovery, the show Vanity Fair Confidential revealed the story of how the governor of Delaware's secretary named Anne Marie Fahey disappeared. She was a beautiful woman, but also a troubled soul who vanished without a trace.
Anne Marie worked as a scheduling secretary for Tom Carper, who was the governor of Delaware. Did being surrounded by sex, jealousy, politics, power, and money kill this secretary?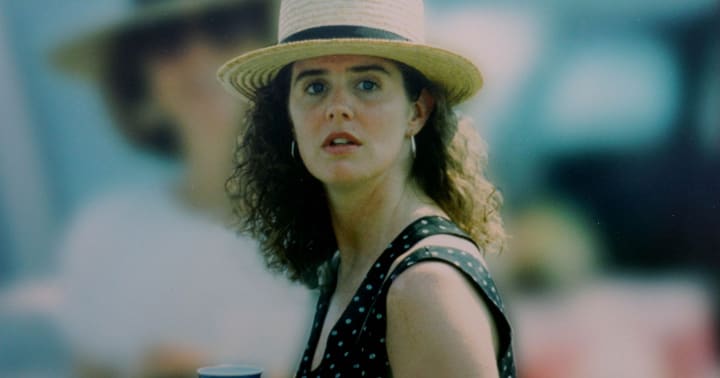 Neil Kaye MD, and Anne Marie's psychiatrist said she had a lot of energy and presence, but a lot of that was a façade.
Former United States Attorney from the District of Delaware, Colm Connolly, said Anne Marie was vivacious, but a troubled personality because she experienced tragedy in her life. Her mother died when she was young, and her father turned to alcohol to deal with his problems. Anne Marie was always looking for a father figure.
Anne Marie was the youngest of her siblings, and she made her older siblings promise to always take care of her, and they did.
According to Vanity Fair writer Janet Conant, Anne Marie was always professional in her personal and business life. For instance, she always arrived on time, never broke a date, and she lived by schedules.
On June 29th, 1996, the Fahey family planned a dinner on a Saturday evening, and Anne Marie failed to appear for that dinner, and she never met with her boyfriend later that night for drinks at a local restaurant. When Anne Marie didn't show up, her sister Kathleen and Anne Marie's boyfriend went to her apartment, and saw that her house was a mess, her phone had 12 unanswered messages, and her wallet and credit cards were still in the house, but Anne Marie was nowhere to be found.
Kathleen found three letters in her living room from a well-respected attorney named Thomas Capano. The letters were very intimate, suggesting there was an ongoing relationship between the two of them.
Tom Capano was a former deputy attorney general, and 17 years Anne Marie's senior. The Fahey family was shocked that Ann Marie was secretly having an affair with a much older man.
When investigators approached Tom, he admitted that he had an affair with Ann Marie. Tom also said that she will show up to work on Monday, and everything would be fine, but Anne Marie never showed up.
People were concerned that maybe she had been abducted from her apartment, because there were rapes and robberies not far from where she lived.
President Bill Clinton told Governor Carper that all federal resources were at his disposal to help locate Ann Marie. Three hundred family members, friends, and political colleagues joined together and searched for her.
With no forensic evidence, and no leads, investigators focused on the man they believed was last seen with Ann Marie: Thomas Capano. Even Anne Marie's family suspected that Tom knew or had something to do with her disappearance.
Tom was one of four brothers, and his three other brothers all ran into criminal issues. For instance, one brother named Louis Capano was a very good business man, and he made the family millions of dollars in real estate, but there were allegations that he had made payoffs to political officials.
Joe Capano became obsessed with one of his mistresses and got accused of kidnapping and raping the woman. The black sheep of the family was Tom's youngest brother, Gerry Capano, who liked fast cars, boats, drugs, and booze.
Tom was the one everybody liked, and he was the golden boy of the Capano family. Everybody knew Tom as being a real family man with four children, and nobody suspected he was having an affair and living a double life.
Anne Mare was always vulnerable to older men, and she fell in love with Tom.
A year after the affair, Tom separated from his wife and he rented a home, but Anne Marie wasn't comfortable that Tom left his wife for her because she didn't want to be the person who ruined his marriage. So she decided to end the relationship with Tom, because he had to be in control of all aspects of his life.
Investigators read Anne Marie's diary, which detailed how her relationship with Tom had changed overtime. The diary revealed she was afraid of him, he threatened her, and he broke into her apartment and tore apart gifts he had given her. She also refers to him as relentless, jealous, and a controlling maniac.
Tom's obsession with Anne Marie grew so much that it took over his life.
During this time, Anne Mare met Michael Scanlan, and she told Kathleen that she could see herself married to him one day. After meeting Michael, Anne Marie felt more empowered to finally break up with Tom.
The last entry of Anne Marie's diary read:
I have finally brought closure to my relationship with Thomas Capano.
On June 27th, 1996, Anne Marie met with Tom one last time to tell him the relationship was over.
When investigators went to speak to Tom again, he wasn't cooperating, and he had lawyered up. Investigators also believed he must have finally snapped when Anne Marie broke up with him, and this happened after he separated from his wife and kids.
When investigators spoke to Tom a second time, Anne Marie had been missing for four weeks.
According to Tom's financial records, he had bought carpet a day and a half after Anne Marie was last seen alive. The police believed they had enough evidence to get a search warrant for Tom's home. Investigators found three drops of blood in Tom's house on a baseboard, a radiator, and the door to the laundry room. The FBI confirmed that the blood from Tom's house belonged to Ann Marie, and he was the sole suspect responsible for her death.
The case went unsolved for months because the police couldn't find Anne Marie's body. They later came up with the idea that the body was probably dumped in water and Tom probably had help from one of his brothers. So the police took a closer look at Gerry because he owned a boat.
Investigators went to examine the boat, and they found out that Gerry sold it days after Anne Marie went missing. When the police interviewed the boat's new owners, they revealed that the anchor was missing. Investigators said it was clear that Anne Marie was killed, put on the boat, taken out to sea, and thrown overboard.
The police talked to people who knew Gerry, and they said he used drugs. The police arranged a drug undercover sting that eventually led them to getting a search warrant on Gerry's home. The police found drugs in his house and car, along with 21 firearms. Children were in the house, and family and child services were called in. Gerry was afraid of going to jail, and losing custody of his children.
Gerry approached Tom and begged him to turn himself in because his life was going to be ruined, but Tom refused. Tom stated he was there for Gerry when he needed protection, and now it was time for Gerry to protect Tom.
The police brought Gerry in for questioning, and he told them on June 28th, 1996, he woke up at 6 am, and saw his brother Tom sitting in a jeep outside his home. Gerry approached his brother.
Gerry said,
"Did you do it?"
Tom said,
"Yes, I need your help."
Gerry said he didn't want to be involved because he had a beautiful wife and kids and didn't want to ruin his life.
Gerry got into Tom's jeep, and they drove to Tom's house, and in the garage was a large white Igloo ice chest. Tom said they needed to load it into the jeep and put it on Gerry's boat because they needed to get rid of it in the ocean.
They went out into the ocean, to an area where the water was 150 feet deep. When they arrived at their designated area, Tom threw the cooler overboard. They expected the cooler to sink to the ocean floor, but that didn't work. It just floated away from them on the top of the water.
Gerry shot the cooler with his shotgun, and nothing happened. He maneuvered the boat to where the cooler was floating, and Tom got the cooler back on the boat.
Gerry said,
"This is really wrong."
Then Gerry saw blood trickle out of the hole the shotgun slug made in the ice chest and became distraught. When Tom got the cooler back on the boat, he took Anne Marie's body out and wrapped the anchor around it. Tom vomited over the side of the boat as he threw the body into the water. After Tom threw the body into the water, Gerry looked and saw Anne Marie's feet sink down to the bottom of the ocean.
Gerry said,
"What have you done? What have you done?"
Gerry knew he was in too deep, and just broke down sobbing because he knew he helped Tom dispose of the body. The brothers dismantled the ice chest by throwing pieces into the water. Back on land, they also disposed the blood-soaked carpet and furniture by throwing them into dumpsters owned by their brother Louis Capano.
The brothers, Louis and Gerry knew they had to save themselves or betray Tom, and they chose to betray their brother.
The Fahey family realized what happened to Anne Marie was worse than what they could have ever imagined, and they came to the realization that there would never be a body to find or a proper burial.
On Nov. 12th, 1997, over a year and a half after Anne Marie Fahey disappeared, the Capano brothers (Louis and Gerry) testified before the grand jury. A tip alert from "9-1-1" told agents, who were tailing Tom, that he was getting into a car with suitcases. The police were afraid that Tom was going to flee and thought maybe one of his brothers, Louis or Gerry, tipped him off because they were cooperating.
Police feared one of Delaware's most powerful attorneys might be on the run from the law. Tom was eventually arrested by the agents who were tailing him on the highway.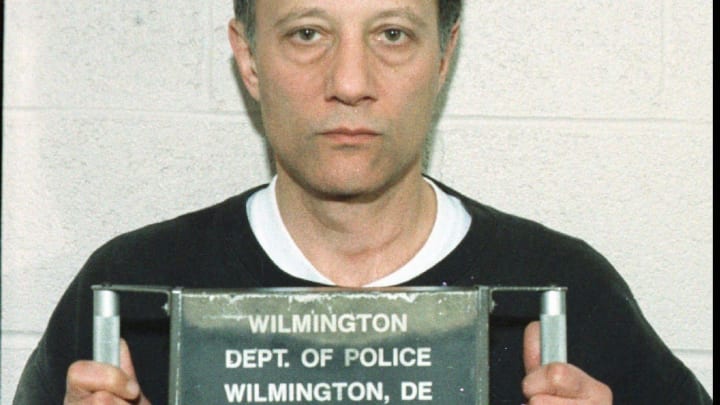 A man found a cooler out in the Atlantic Ocean off the coast of Delaware, right around the time Anne Marie Fahey disappeared. The man told investigators the cooler didn't have a lid and had two shotgun holes in it. With the barcode still on the cooler, the police were able to prove that Tom Capano did buy the cooler.
On Oct. 26th, 1998, two and a half years after Anne Marie's disappearance, Tom Capano's trial began, and the ice chest was brought into the courtroom. Connolly said he felt like he was a pallbearer, because the ice chest was Anne Marie's coffin. This 12-week trial captivated the nation. It was an unforgettable moment of incredible sadness.
When Gerry testified against his brother, he looked at his mother who looked furious because she was afraid that Gerry would accuse Tom of murder.
Tom decided to take the stand and testify in his own defense. He said he had another mistress named Debby Macintyre. Tom said Debby showed up unannounced at Tom's house and pulled out a gun and shot Anne Marie because she was so distraught. The gun that Tom said Debby fired at Anne Marie was never found. Debby also testified under oath and said she was not near Tom's house the night Anne Marie was killed.
Tom Capano's defense attorney Charles Oberly III said,
"I've represented a lot of people in my life, Tom is probably the worst person I ever had to deal with. He is a man who had everything, and he gave it all away."
On Jan 17th, 1999, Tom Capano was found guilty of murder in the first degree.
The body of Anne Marie Fahey has never been found.
Tom Capano continued to maintain his innocence, until he died in prison in September of 2011.
investigation
About the author
Inspirational Speaker, Author and Blogger looking to inspire with my story of being a two-time cancer survivor and hip amputee. My focus is to share my pain, struggle and accomplishments with the world.
Reader insights
Be the first to share your insights about this piece.
Add your insights