The Columbine Massacre
When the name of a school became the definition of a school shooting.
Columbine- "4-8-2013"

Eric brought some guns to school

He told Dylan that they were cool

"They call me names, they say I'm weak."

"When we're finished, they will not speak."

We could've been friends. They should've been nice.

"It's too late now, they must pay the price."

Dylan agreed and he put on a smile.

Thirteen would be dead in just awhile.

Rachael was a good girl and did what she was told.

She loved being a writer and had a leading role

She was full of inspiration that she wanted to give

She wanted to be an actress, she just wanted to live.

She never saw it coming. No way she could've fought

She was gone in just a second from multiple gunshots.

Cassie was religious, she had so much faith in God

When she was asked if she believed, Cassie gave a nod.

When Eric found her hiding place, he said, "Peek-a-boo"

He asked, "Do you believe in God?" she said, "Yes, I do."

He aimed his gun right at her and she began to pray

and when he pulled the trigger back, Cassie went away.

"I can't believe what he has done." said Susan, Dylan's mother

"I prayed that he would kill himself so he couldn't harm another."

Other parents hearts were broken. They worried and they cried.

Susan had to stay at home and pray her son would die.

"For the rest of my life, I will be haunted by this horror.

When I heard what he had done, I begged God, Please! No more!"

They looked around at what they'd done inside of the library.

They had gotten their revenge. They felt big and scary.

They smiled at their victims laying strewn across the floor

But they hadn't finished yet, there would be two more.

They both cried out in unison the numbers, "1, 2, 3."

They put the guns up to their heads and they set themselves free.

Hi, my name is Patrick, and somehow I survived.

I know there is a God in this world. I'm thankful to be alive.

When they came into the school, they shot me in the head

The only way that I'm still here is by pretending I was dead.

Part of my body is paralyzed, although the doctors tried.

I think I even saw a doctor trying not to cry.

I feel guilty for surviving, though I know I'm not to blame.

But now, I have to teach my daughter guns are not a game.

- Sara Wilson
This is a poem that I wrote about Columbine. There are some direct quotes from the victims, the survivors, and their parents in here. I did quite a bit of research for this. I was only 11 when it happened, but I still remember seeing it and being so heart broken over it. This horrible crime has inspired so many copycats and to me, that is just sad. Did you know that the word "Columbine" has become a definitive word for school shootings?
To this day, whenever a school shooting occurs, it is referred to as "Pulling a Columbine". At the time, Columbine was the deadliest school shooting in U.S. history to date.
There is talk of the school itself being torn down because it acts as a sick source of inspiration for future school shooters. Some survivors agree. It is said that many people attempt to trespass or enter illegally onto school grounds just to satisfy macabre curiosity. For some though, there is intent to do harm and take note of what happened to repeat the events.
Columbine took place on April 20, 1999.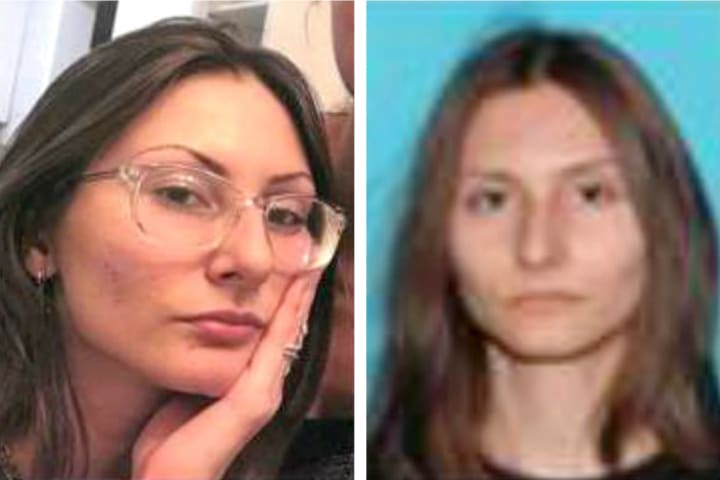 In April 2019, an 18 year old woman from Florida named Sol Pais flew from Miami to Colorado and purchased a pump-action shotgun and ammunition then disappeared. She was said to be infatuated with the Columbine massacre and kept an online journal where she wrote about guns and suicide and plans she was making.
She was later found dead from a self inflicted gunshot wound. In her journal she talked of feeling miserable and out of place. She described having suicidal thoughts and talked about how she wanted to purchase weapons. "I wish I could get a gun by the end of Summer." she wrote in one entry. More entries talk about plans to hurt people and she even included a drawing of Dylan Klebold, one of the shooters in the Columbine Massacre. She talked about a dream she had that was "Eye opening". Police think that it was a reference to the anniversary of the Columbine massacre.
While it was never clear whether she would attack Columbine or another school, police didn't think it was a coincidence that she flew all the way to Colorado days before the anniversary.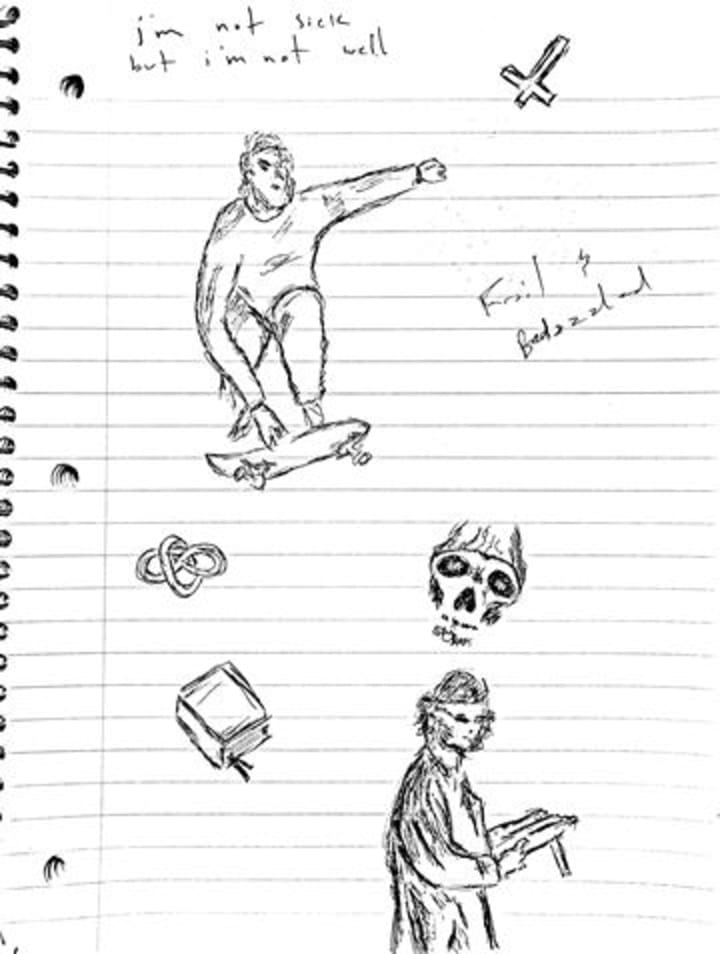 Copycat killers from all over the world have become infatuated with the date and the events that took place at the school in 1999. They all want the same thing, to recreate it. It's psychological. They feel that they should do a copy cat killing because they will gather even more attention for having recreated it. For that reason, law enforcement agencies usually add more security to schools on the big anniversary. They scour social media for any threats or red flags. They throw in protection that comes in the form of undercover as well as visual to let people know that law enforcement is ready and watching.
Because of all of this, so many people support tearing down the old bones and erecting new ones in their place. As it stands, the school is often dealing with safety threats. Columbine and the survivors have become resources to other schools and communities dealing with mass shootings. It is one of the only schools still left standing after such a tragedy. The morbid fascination with the school seems to be growing rather than dwindling over the years. The library itself, where a majority of the violence took place (10 students were killed inside) has already been demolished. It was removed shortly after the shooting and transformed into an atrium.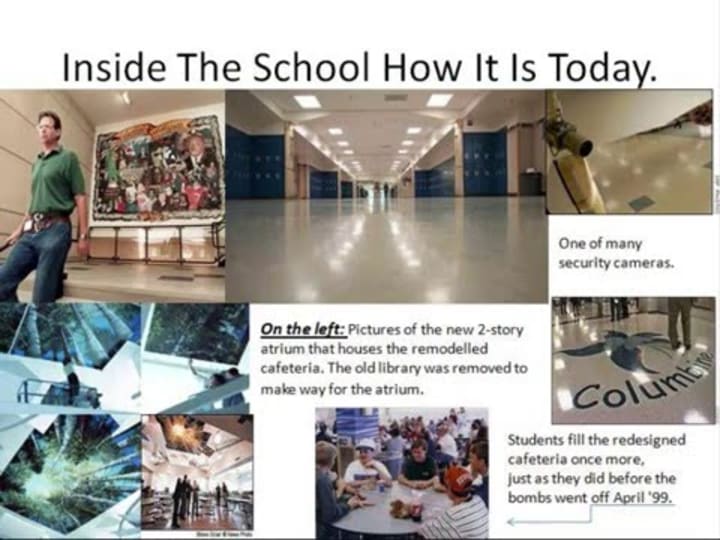 Families of the victims helped raise money to build the Hope Library in another part of the school. There is a wall of quotations from community members in a memorial hall nearby.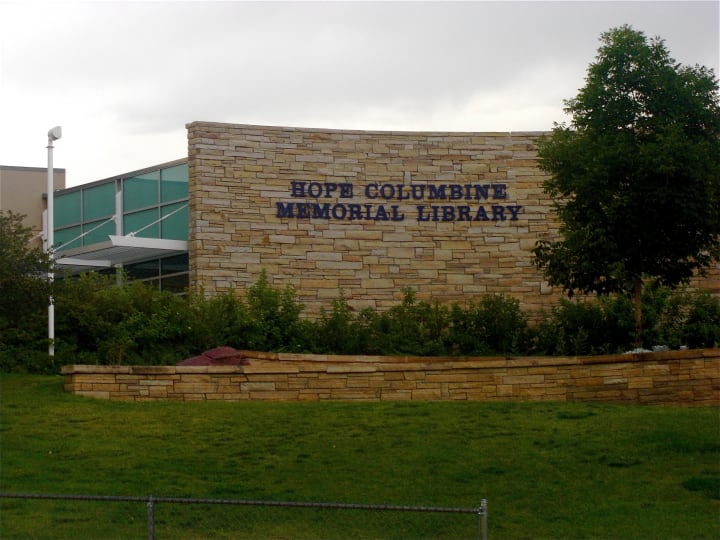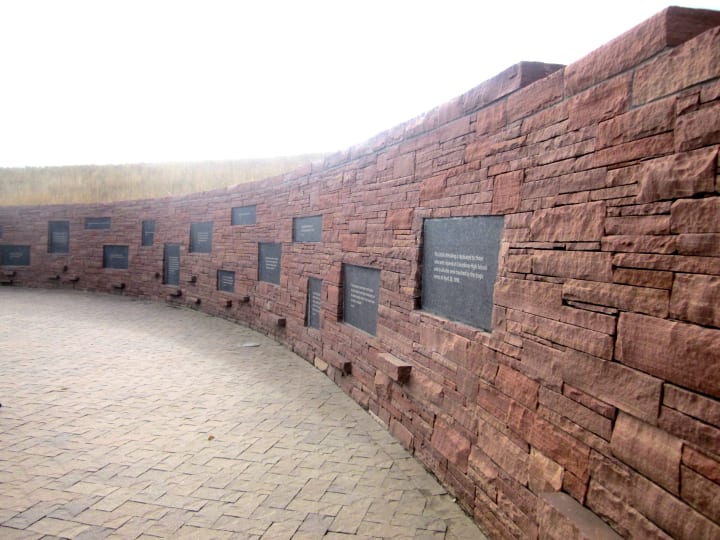 Did you know that Dylan's and Eric's plan was to actually blow the school up? They showed up to school in separate cars at about 11:10 on the morning of April 20th. They went into the cafeteria and each left two duffel bags inside that contained 20 pound propane bombs set to explode at 11:17 in the morning. The bombs never went off. That's when they went back into the school and began their shooting spree. By 11:35 a.m. they had killed 12 students and a teacher and had wounded more than 20 others. A little after 12 p.m., they shot themselves.
While the massacre itself was hideous, the plan they originally had was far worse. Investigators believe that the two had intended to wait until the busiest lunch hour to detonate their duffel bag propane bombs, killing hundreds of students. They would then shoot survivors as well as stab them or throw bombs at them. After all of that, bombs in the cars would detonate, killing more students as well as any police, paramedics, reporters, or firefighters who had come onto the scene.
If the bombs inside of the cafeteria had gone off, they could have killed or severely wounded all 488 people inside of it and possibly caused the ceiling to collapse, dropping the library into the cafeteria. Thankfully, most of the bombs placed inside the school and cars failed to detonate. The only bombs known to go off were pipe bombs that were later thrown during the massacre itself.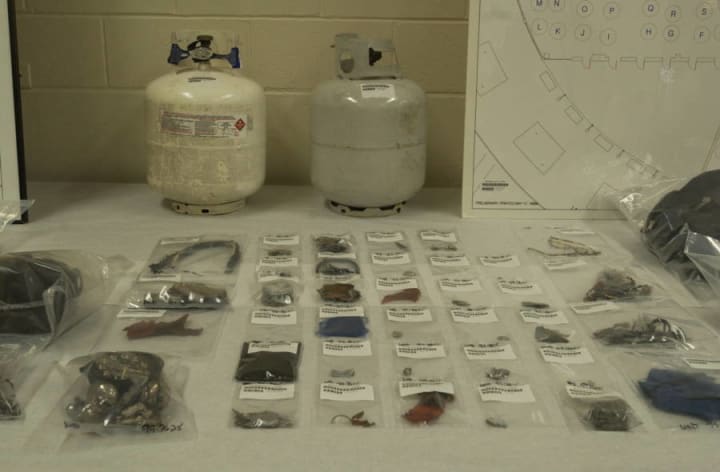 However, two backpacks that were filled with pipe bombs, aerosol canisters, and small propane bombs did go off in a field 3 miles away from the school. Only the pipe bombs and one of the aerosol canisters detonated which resulted in a small fire. It was said these bombs were set there to create a diversion from the school and give the two more time to kill as many as they possibly could without interruption. The fire was quickly put out by firefighters.
It was said that the shooters purposefully chose athletes, minorities, and Christians as their victims. Other people suspect that the victims were chosen at random. Violent video games and music were blamed. It was said that the two were part of the "Trench coat Mafia" and were obsessed with goth culture or that they were bullied. No theories were even found to be true. It was proven, however, that they had been planning the bombing for over a year.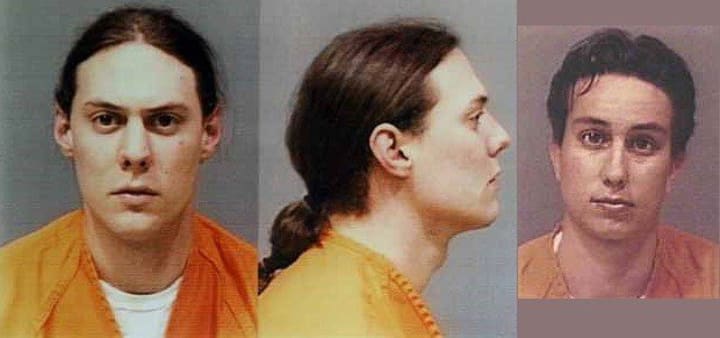 Mark Manes was a man who sold a gun to Eric. He also bought him one hundred rounds of ammunition the day before the shooting. He was sentenced to nine years in prison- six for selling a handgun to minors. Three for possessing an illegally sawed-off shotgun He only served 19 months of that time and was released in June 2001 to a halfway house. He was released in 2002 under electric monitor. Phillip Duran, the man that introduced Manes to the boys was also arrested. He was sentenced to four and a half years. He was paroled after serving three and a half.
After the shooting, many schools passed "zero tolerance" rules on bullying and disruptive behavior or threats of violence.
Columbine's Victims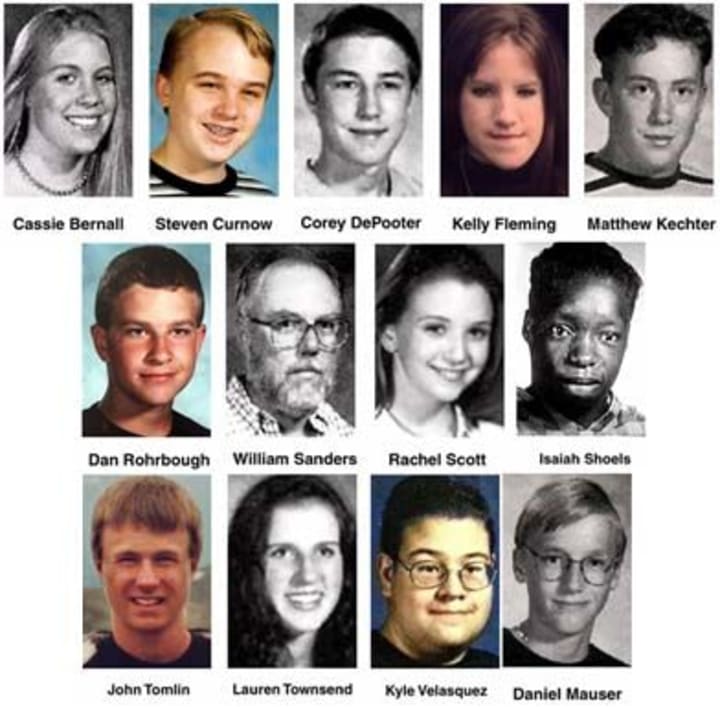 The shooting is over. The shooters are dead. But the massacre isn't over yet. Six months after the shootings, one of the victims mothers killed herself. Several of the students and faculty members suffer from PTSD. Greg Barnes who was witness to another students murder, committed suicide in May of 2000. A survivor, Austin Eubanks became addicted to opioids. He died of an overdose in 2019.
It was never concluded WHY this initially took place. The shooters kept journals and video diaries, but no clear answers were ever found. The FBI just concluded that both killers were mentally ill. Harris was declared a clinical psychopath and Klebold was depressed. The supervisor in charge of the investigation said, "I believe Eric went to the school to kill and didn't care if he died, while Dylan wanted to die and didn't care if others died as well." It was concluded that a majority of the murders were done by Harris and that Klebold told quite a few students to run. Some people disagree with Klebold being seen as another victim however, since he is the first to mention anything about a killing spree in his journal. It was also found that Harris himself was on prescribed antidepressants. Upon an autopsy report, it was found that Harris had Luvox in his blood stream at the time of the shootings and Klebold's blood was clean.
The theory with the most support is that the two were bullied. They were regularly called "faggots" by the jocks at the school and Klebold is heard in the Basement Tapes saying, "You've been giving us shit for years." It's also supported however, that Harris himself was also a bully. So while the theory of being bullied is what the FBI went with, some of the students and staff tend to disagree.
I guess there is no real way of knowing why they did what they did. It's probably best to just leave it alone. In cases like this, I strongly believe that the killers are too glamorized anyways. That's why there are copycat killers. Sometimes, you just have to understand that people are terrible and do terrible things. If you can't understand why someone did something that horrible, then you probably just aren't a monster like them.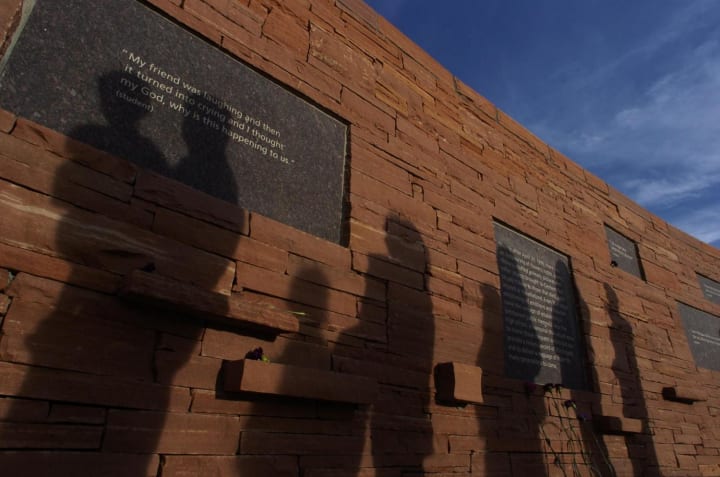 investigation
I'm sort of a "jack of all trades". I dabble in everything from writing, drawing, painting, singing, dancing, crafting, sewing, fashion design, cooking, baking, makeup art, and more.