The Cafe Run By Prison Inmates
An Inspiring Experience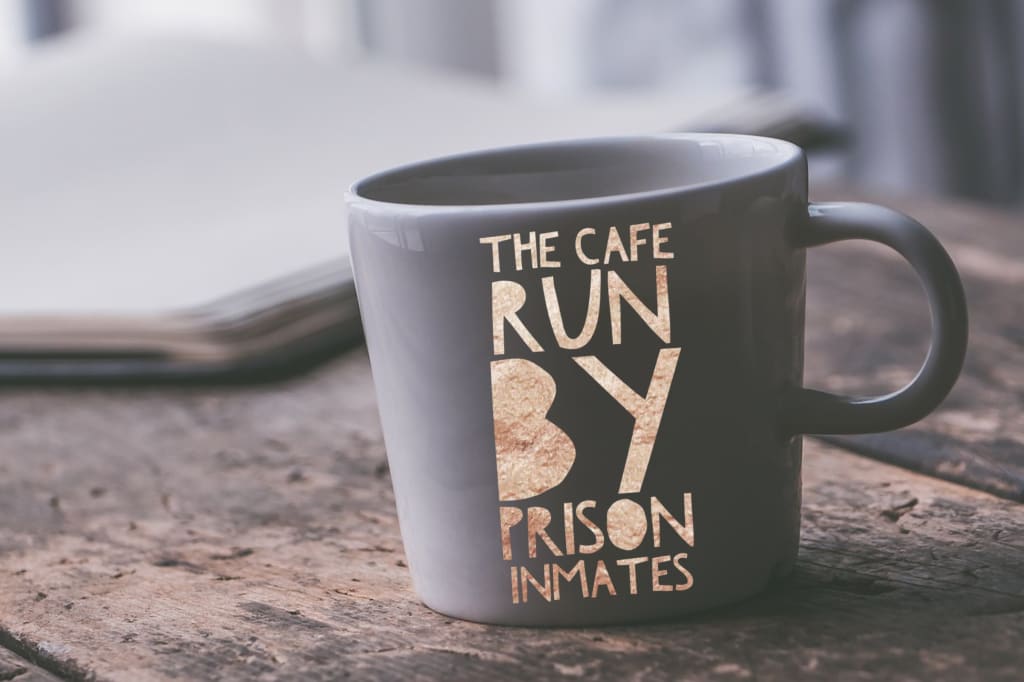 *Location and area not disclosed*
Am I right in saying that some people might hear 'cafe run by prison inmates' and might be inclined to RUN FOR THE HILLS?
I must admit, before I set foot into this very setting, I was quite apprehensive, although I'm sure the vetting process for providing inmates with the opportunity to work in an environment to the public must be rigorous and a very responsible role for prison staff when considering the individual's suitability.
I walked into the spacious building suitably accommodating around 12-15 tables, along with a long side bar that people could occupy if they wanted an immediate outside view. The overall decor of the facility was neutral, but pretty and accompanied by splashes of bright colour which emphasised a modern environment.
Two waitresses welcomed me as I entered the premises, eagerly waiting to serve me, patient as I took my time to survey the menu and consider what I wanted to order. The waitresses were polite and accommodating. I was silently inquisitive as to their pasts, wondering what brought them to prison; perhaps they were financially deprived and needed a way to provide for their family, not wanting to fall to criminal activity, but feeling as though they had no choice and this was the only way forward, or perhaps they'd found themselves in the wrong place at the wrong time. Whatever brought them to this prison, I wanted to treat them respectfully, not wanting to appear judgmental.
I found a little place at the back of the cafe to sit down and was efficiently served the sausage sandwich and pot of tea I'd ordered. The sandwich was spot on! I couldn't have found any fault with it! Cooked to perfection and seemingly made with a good quality and standard of produce.
Both ladies approached me at different points to talk. I found common ground with both of them — one had a distinctive accent that was clearly different to my own; we found we'd both lived in similar areas of the country — this made me wonder what brought this lady to this particular part of the country, whether it was simply for the crime or situation she'd been faced with had brought her here, or whether she had family surrounding her and supporting her. Meanwhile, I spoke with the other lady, discussing my career in the childcare sector, to which brought up the topic of her having young children — my heart sank, for her and the kiddos. It's safe to say, I didn't feel comfortable bringing up their pasts or their present lives by acknowledging I knew they were from the prison.
What really intrigued me was the fact that they didn't seem to be overseen by a supervisor working as part of the prison staff. Some people might question this, feeling uncomfortable and possibly threatened. But for me, I felt as though it was a breath of fresh air. Regardless of their stories and what brought them to the prison, I feel they deserve the opportunity to feel free. I could see that the trust and responsibility they've been provided with has positively contributed to their rehabilitation and will play a considerable role in their short and long term futures.