The Brittany Phillips homicide
Who killed Brittany Phillips?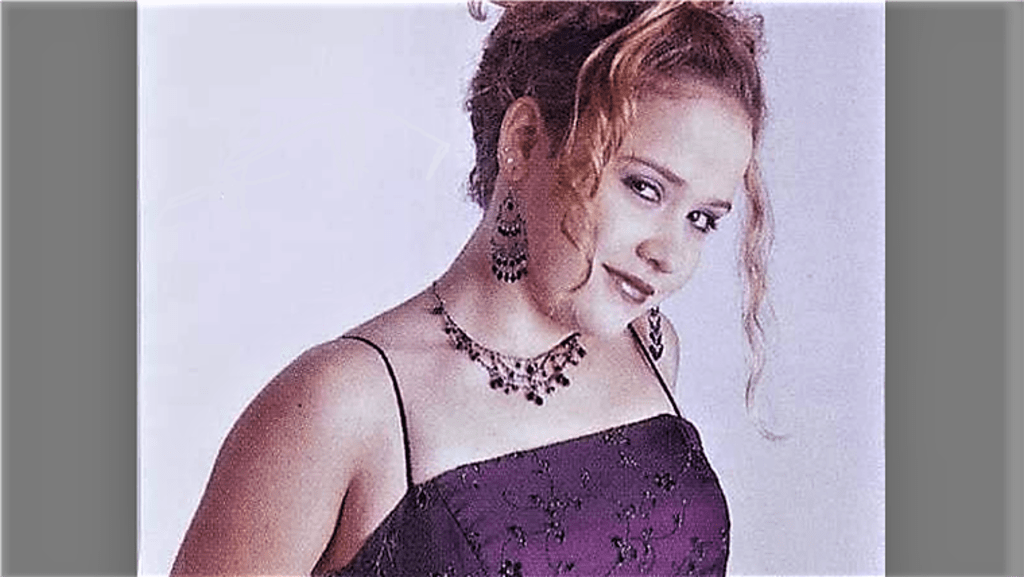 Brittany Phillips
I recently spoke to a distraught mother from Oklahoma named Maggie Zingman. She is haunted by the death of Brittany Phillips, her only daughter. I assume that people think she should "move on" with her life. After speaking to so many people with murdered loved ones, it's a common theme. But unless someone has experienced the murder of a loved one, it's impossible to understand the grief. And the pain is even worse when the victim is a son or daughter. When people die, we never "get over it," we just "deal with it."
I admire Maggie for her inner strength and tenacity. She wants to know who sexually assaulted and murdered Brittany in her own bed; the one place where everyone should feel safe. Maggie's nightmare began around 9 p.m. on September 27, 2004. Brittany told her mother she wasn't feeling well.
In frustration, Brittany called her mom because she couldn't get a doctor's appointment. Maggie told her daughter she would secure an appointment for her.
The final conversation
Before getting off the phone, both mother and daughter said "I love you." Unknown to Maggie, those three words would be the final words she would hear spoken from Brittany. On September 29, 2004, Maggie became concerned when Brittany didn't contact her about the doctor appointment. The concerned mother began leaving messages on her daughter's voicemail.
"Brittany, where are you," the worried mom asked herself.
On October 1, 2004, Maggie learned why Brittany hadn't returned her mother's calls. The explanation came from a rain-soaked deputy standing in her doorway. In Maggie's own words, she described how she learned about Brittany's murder:
"I opened the door to this young deputy standing in the rain and he had a piece of paper in his hand. He said, "Are you Maggie Zingman?" I said yes. He replied, "You need to call the Tulsa Police department, your daughter has been murdered."
And just like that, it only took a few words to break a mother's heart forever. The deputy didn't have any details about the crime. He told her she needed to speak to the detective handling the case. Maggie made the dreaded journey to Brittany's apartment.
She arrived at the apartment and met the assigned detective. She learned that someone had possibly broken into Brittany's apartment and waited for a chance to assault her. It's believed the unknown assailant had sexually assaulted and suffocated Brittney after she went to bed.
Her homicide occurred either on September 27th or September 28th.
By the time Maggie had arrived at Brittany's apartment, her daughter's body had already been removed from the scene. The police didn't know how the killer had gained access to the apartment. After canvassing the apartment complex, the police didn't get any answers. No one had seen or heard anything. The police, however, recovered a DNA sample from Brittany's sheets. Unfortunately, the DNA didn't have a matching donor.
DNA doesn't solve the murder
For years, Maggie hoped the DNA would bring an end to the case. Years later, she learned that a DNA match was found. But she wasn't prepared for what happened next. In many homicide cases, if you match the DNA, you will identify the killer.
For Maggie, this wouldn't be true. The donor had been to the apartment several times and knew Brittany. He provided an explanation to the police. The suspect had an alibi and denied any involvement. The police didn't charge the suspect.
For this case to be solved, Maggie knew she needed exposure for her daughter's murder. Maggie had her daughter's image wrapped on her car. The message was to encourage anyone with information to report any tips. She has since driven thousands of miles to share her message.
She remains hopeful that someone will identify Brittany's killer. Her fear is she won't live long enough to see his capture.
If you know anything about who killed Brittany Phillips, please contact the Tulsa Homicide Hotline at 918-798-8477 with your tips. If you would like more information about Brittany's case, you can also visit Maggie Zingman's Facebook page at https://www.facebook.com/mom.missing.brittany. Please remember that no tip is too big or too small. The smallest tip can break this case open.