The Best Books on The NYPD
4 exciting books to satisfy your inner detective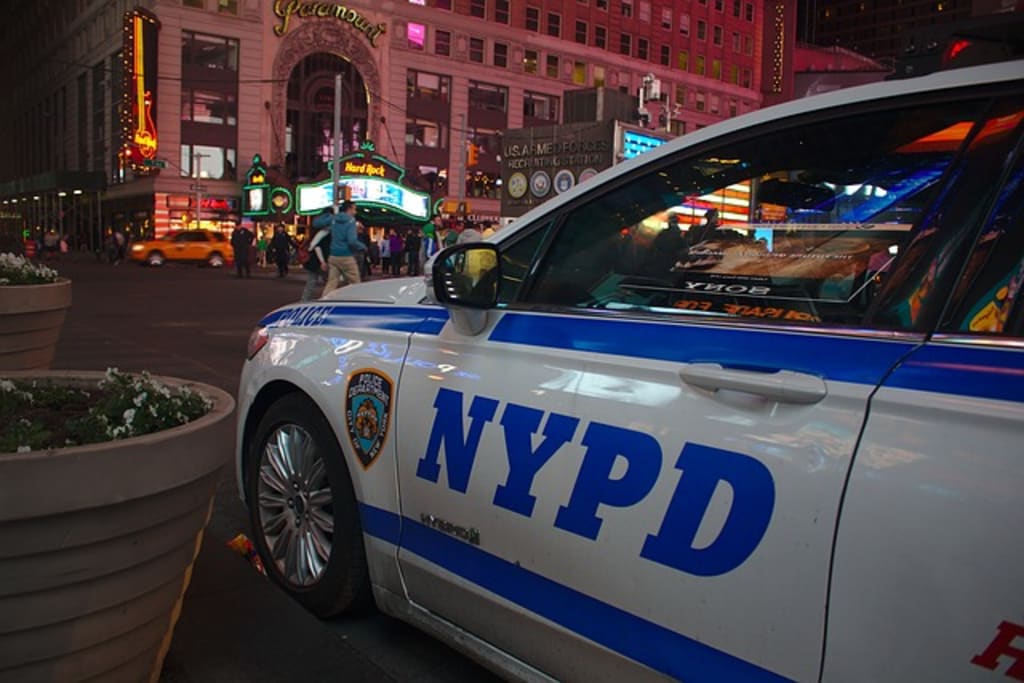 The New York Police Department is the country's largest police department. They have a fascinating past. Their police force is often regarded as one of the most effective in the world. The NYPD has appeared in numerous films, television series, and novels. It has appeared in various films and television shows, including Law & Order: Special Victims Unit, which is set in a fictional Brooklyn. After leaving the force, many officers go on to become renowned authors. This post will provide you a quick rundown of some of the top literature on the subject.
The History of the NYPD
With roughly 36,000 officers and 19,000 personnel, the New York Police Department (NYPD) is one of the biggest and leading municipal police officers in the United States. The New York City Police Department was established in 1845 and now is responsible for policing an 8.5-million-person city by conducting a more comprehensive array of safety, law enforcement, traffic control, counter-terrorism, and emergency response functions. As a result, the department sees dramatic reductions in violence and property crime throughout the last 25 years, assuring that New York City has the most moderate overall rate of significant crimes among the nation's 25 biggest cities.
Book 1: Homicides in Harlem
Paul Merlino's debut book explores the history of his father, Walt Merlino, a detective in the NYPD in Harlem during the 1950's. This fascinating anthology explores Walt as both a detective and as a man during a period of enormous upheaval. It's an incredibly real account and shows off exactly what life was like for these detectives, nothing fantasized or turned down, just the raw experience of reality.
This book is perfect for anyone looking to get a deeper look into the front lines of the NYPD during the 50's and is a brilliant character study of someone going through life in this turbulent world. The stories compiled include classic detective mystery, slice-of-life stories, and even a couple of brushes with the occult.
Book 2: NYPD Red
The elite, trained task team known as NYPD Red is in place to protect the affluent, powerful, and the well-connected. Officer Zach Jordan and his accomplice Kylie MacDonald the lady who broke his heart at the police academy are the best of the best, bright and dedicated investigators who will stop at nothing at all to bring justice to those who need it.
Zach and his partner Kylie's Holiday partying is ended prematurely when they are called to the home of business tycoon Hunter Alden, Jr. following a terrible revelation in his condominium complex. When Alden's adolescent son mysteriously vanishes soon after, and his dad seems oddly reluctant to find him, Zach and Kylie discover themselves at the center of a frightening plot that affects everyone in its aftermath their city's most prominent inhabitants. NYPD Red 3 is the third film in James Patterson's blockbuster latest series, a thriller that leads readers far beyond closed doors of New York high society and into the depths of despair.
Book 2: The 3-0
The 3-0 is a gripping cat and mouse movie based on the real incident of the New York City Police Dept's largest urban corruption probe in America, The Dirty 30. It's also a tale about bringing a fractured community back together. 33 police officers were arrested as a result of the incidents. In the 1990s, the story takes place in Harlem's 30th Precinct. But "The 3-0's" story is about more than simply cops. It's the narrative of what occurs when politics, race, fear, drug cartels, illegal immigration, citizen rights, and law enforcement's obligation to protect and serve collide. As a result, the NYPD formed a new specialist unit led by Sergeant Liborio Lungaro and his beat cops. The enthralling backstory of Lungaro's character is revealed in this novel, as well as how he is led on a journey that would permanently impact his life. There are many twists and turns in this story. Who is clean and who isn't? You'll be on the edge of your seat throughout this thriller.
Book 3: NYPD Confidential
For decades, the mayor and the police chief have battled for respect, money, and dominance. After leaving office, some have transformed their popularity into wealth, while others have been hung out to dry. The struggles for dominance that have led to the city's most notorious corruption investigations are detailed in NYPD Undercover. Leonard Levitt exposes the betrayals, abuses of power, and confusing internal investigations that makes local government appear like a present Tammany Hall, including astonishing revelations of shady deals and massive power brokers. The New York City Police Department has a long and colorful history. There are many books written about its conduct. This article covers some of the best books to read about the NYPD. The three books mentioned above are fantastic reads if you're looking for a captivating story as well as some life lessons that can't be beat.
We hope you enjoyed our brief reviews of the best books to read about the NYPD. Whether you've already read some or all of them or are just getting started, we're sure that you will find these novels entertaining and informative. If you're looking for an excellent book to read, don't miss out on the three books mentioned above. The stories are gripping and complex to read. If you read any of these books or have other recommendations, we'd love to hear about them in the comments below!