The Berlin Reservoir killings
Ohio's strangest unsolved homicides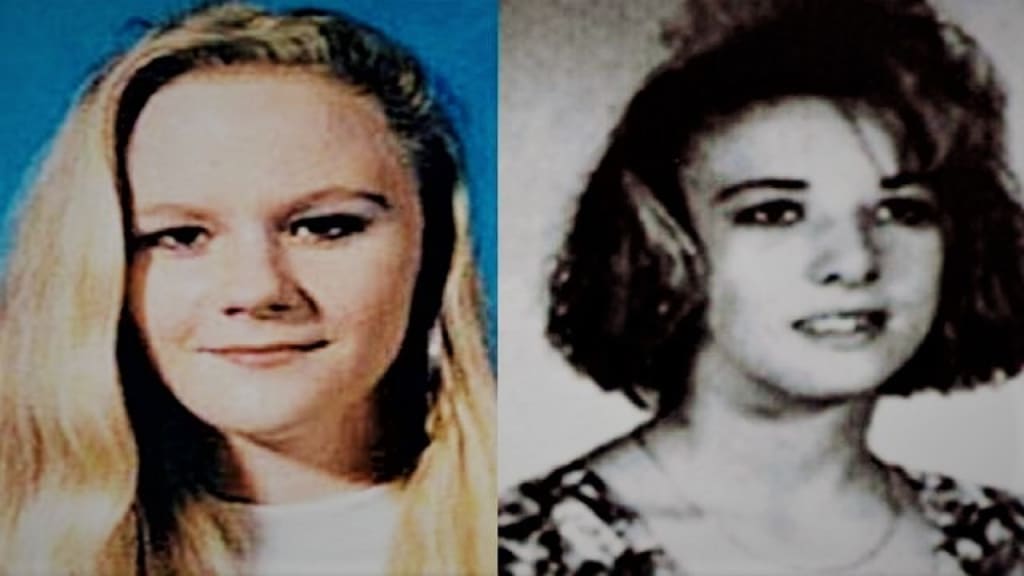 Sarah Boehm (L) & Kathryn Menendez (R)
If you scan the news for the latest true crime stories, you will see many disturbing cases across America. Fortunately, many of them get solved by dedicated homicide detectives. Many of these killers get captured because they knew their victims. But there are many cases that have gone unsolved and will probably remain that way. Many of them occurred before DNA and modern science. And if law enforcement solves the homicide, the killers are often already deceased.
All we can hope for is the killer pays for his or her crimes in the afterlife. But then it all depends on your belief system. For this week's story, I wanted to share a few of these unsolved crime stories with you. Here are eight disturbing unsolved homicides from Ohio.
Professor Douglas Shaw: On September 30, 2004, William Shaw arrived at his father's Akron, Ohio home and found his father's body. Someone had beaten him to death. Professor Shaw had taught at the University of Akron for over 30 years. He was home alone when someone murdered him. His wife was out of town when her husband died. She has hinted that she knows who killed her husband, but she cannot prove it. There have been no recent updates on this case. Today, it remains unsolved.
The Berlin Reservoir killings: Two hunters in Deerfield County, Ohio came across a disturbing scene. On November 6, 1993, hunters came across two deceased bodies. The victims were Lisa Watters and Andy Hussey. Someone had shot the couple to death at Ohio's Berlin Reservoir. Both were shot in the back. Watters died while trying to escape. Andy Hussey's father was Lt. Gordon Hussey of the Portage County Sheriff's Office. Unfortunately, he died before finding out who killed his son. On August 25, 1994, a teenager named Kathryn Menendez was also found dead at the Berlin Reservoir. Someone had strangled, stabbed, and then beat her to death. And then a couple months later, a teenager named Sarah Rae Boehm was found murdered near Menendez. It's unknown how she died. Today, all four homicides remain unsolved.
Lisa Pruett: One of Ohio's strangest unsolved homicides occurred in Shaker Heights, Ohio. On September 14, 1990, the body of a teenager named Lisa Pruett was found stabbed to death. Her killer had stabbed her 21 times. She was found near the home of her boyfriend who had just returned from a mental institute. Police arrested and charged a classmate named Kevin Young. It's believed Young was charged because of his odd personality. A jury acquitted Young. Today, Lisa's killer remains free.
Cheryl Thompson: Thompson was a freshman at the University of Cincinnati. She was on spring break and lived at 8312 Wooster Pike in Cincinnati, Ohio. She was last seen leaving her home on March 24, 1978. Her brother reported her missing the next day after she couldn't be located. Her body was found face down along the 260 block of East Kemper Road in Loveland, Ohio. Her killer had strangled her and then struck her in the head. Her killer remains unidentified.
Katelyn Markham: She was a 21-year-old college student and talented artist. She disappeared from her Fairfield residence in August 2011. She was last seen with her boyfriend John Carter. He also reported her missing. Her body was found in Cedar Grove, Indiana in April 2013. She was found in a desolate area. This means whoever killed her may have been familiar with the area. Her cause of death is unknown and her killer has not been captured.