The Belfast Gangster Who Kept Pet Lions at Home
This is the legend of Buck Alec.
Gangsters, murders, thieves. Every city has them. They strike fear within society, terrorize neighbourhoods and use the power of intimidation to get exactly what they want.
But every once in a while, a new breed of criminal emerges, one like no other. Charismatic. Charming. Likeable? They have the allure to win people over and seduce communities into turning a blind eye to certain unlawful behaviours.
London had the Krays; Chicago had Al Capone - New Jersey had Tony Soprano - and Belfast had Buck Alec.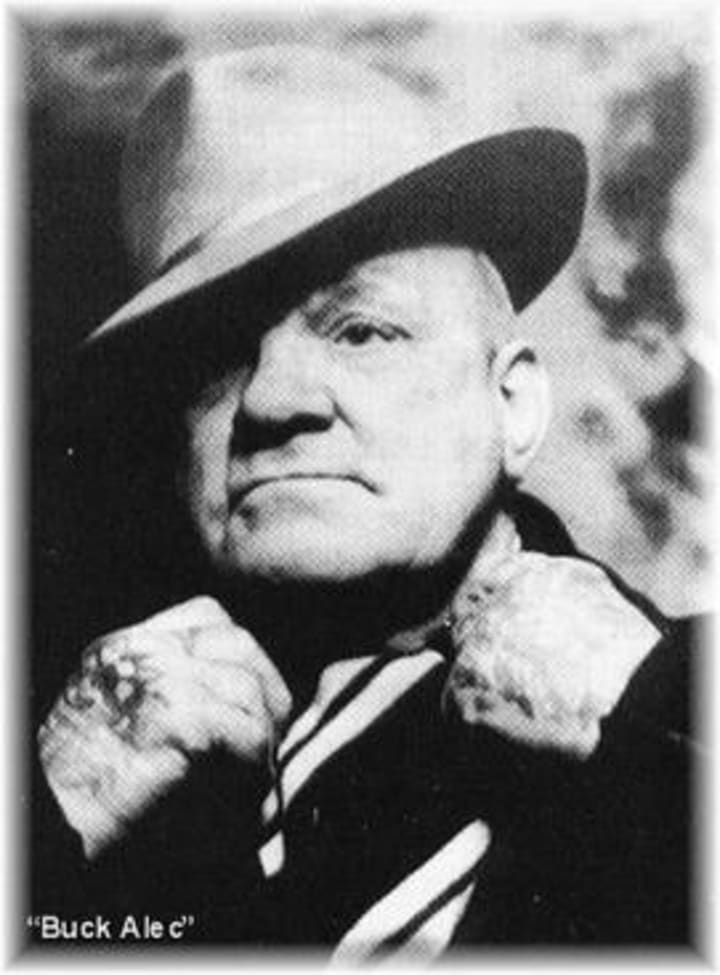 Who Was Buck Alec?
Alexander 'Buck Alec' Robinson will be forever remembered as one of Belfast's colourful 'characters'.
A notorious North Belfast street-fighter rumoured to have worked with Al Capone and who also kept lions. Buck Alec had all the traits required to stand out from the crowd.
Born around 1901, in the Sailortown district of Belfast, Northern Ireland, Buck Alec found his vocation early on in life.
At just eleven years old, it's reported Robinson was called in front of a Belfast Court charged with larceny (theft), though the case was eventually discharged.
This would be Alexander's first taste of the criminal lifestyle, but certainly not his last.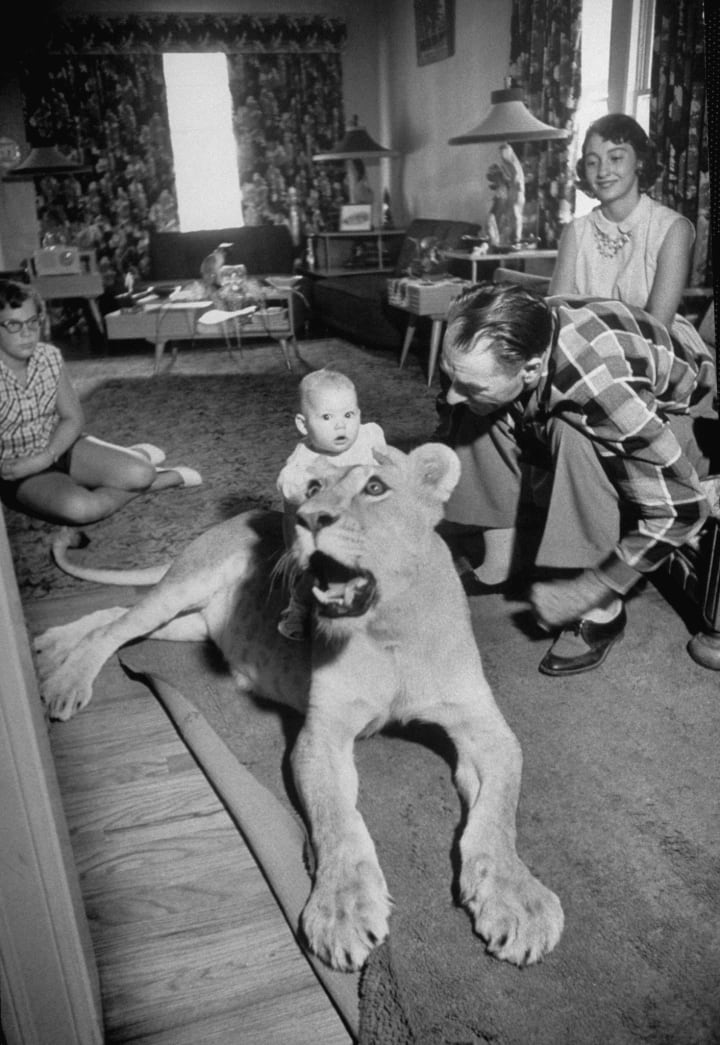 Buck Alec: The Man With the Lions and a Fierce Reputation
The Belfast gangster who kept pet lions at home is how Buck Alec is best remembered today, but it was his dealings in the streets which earned him notoriety.
Known as a Belfast hard man with a reputation of having no fear, Robinson operated in the grey area between gangsterism and law enforcer.
During the Belfast troubles of 1920, when tensions between catholic and protestant communities came to a head over many ongoing sectarian indifferences, Alexander found himself recruited to the Ulster Special Constabulary (The Specials), a protestant-dominant reserve police force established mainly to counteract the Irish Republican Army (I.R.A.).
Robinson was allegedly part of a unit responsible for 'special assignments', some of which included eliminating particular targets, by any means necessary.
After two years of fighting, the Anglo-Irish war and partition ended, as did Robinson's time in 'The Specials' due to him being implicated in several 'unsanctioned' shootings and bombings which led to internment in October 1922.
After serving some months in prison, Alexander was released in 1923 upon agreeing to move abroad, first living in England before moving on to Chicago - a move that came about because he was caught back in Belfast illegally, interned once again and released on the terms he would be shipped off to America.
Robinson's time in the U.S. is undocumented, however, legend has it he was a member of Al Capone's crew; working as a hitman, bodyguard and a bootlegger during the prohibition era.
Though unbeknownst to him, Buck Alec's time rubbing shoulders with American gangsters was to be short-lived, and it's rumoured that Robinsons 'activities' caught the attention of a certain F.B.I. Director, J. Edgar Hoover, who then made it his duty to put an end to Alexander's criminal career in the States, having him deported back home to Belfast in the early 1930s.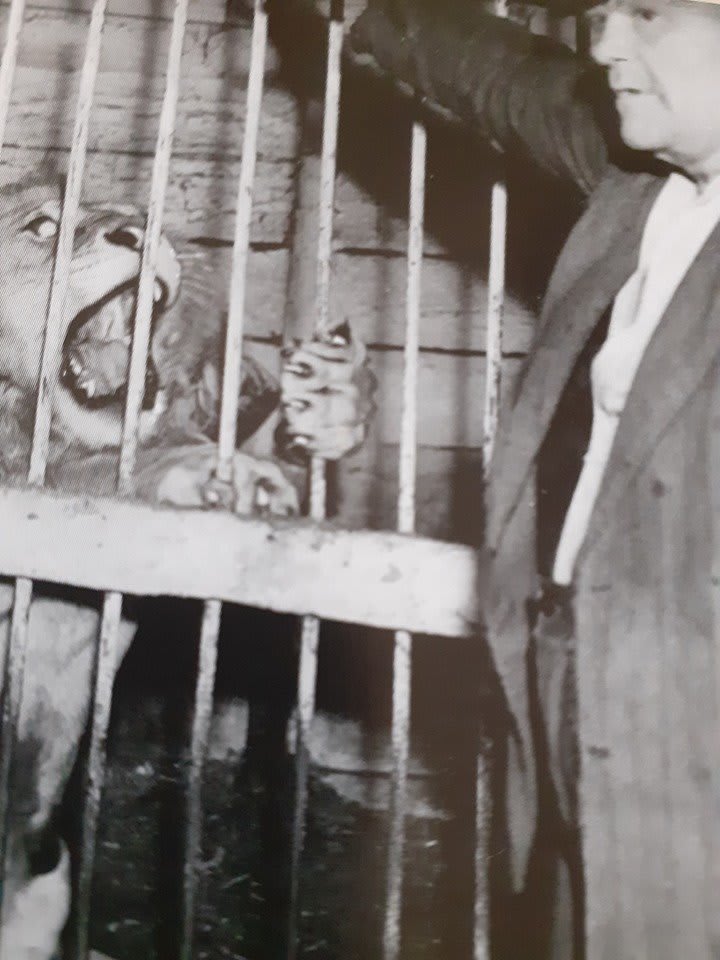 Buck Alec: A Man to Remember
Robinson spent the rest of his days doing what he did best, wheeling and dealing. Getting into fights, performing dodgy deals and making a name for himself in the criminal underworld.
He would've been what police today describe as an 'Ordinary Decent Criminal'. A man with morals, not out to harm anyone - unless they were looking for it - but who earned a penny for himself on the opposite side of the law.
In 1995, Alexander 'Buck Alec' Robinson passed away. His funeral saw members of both catholic and protestant communities come together to celebrate his life.
Bodyguard, gangster, fighter, exotic animal enthusiast. Buck Alec was a lot of things. But through murals and stories and tales of old, there is one thing he will always be remembered.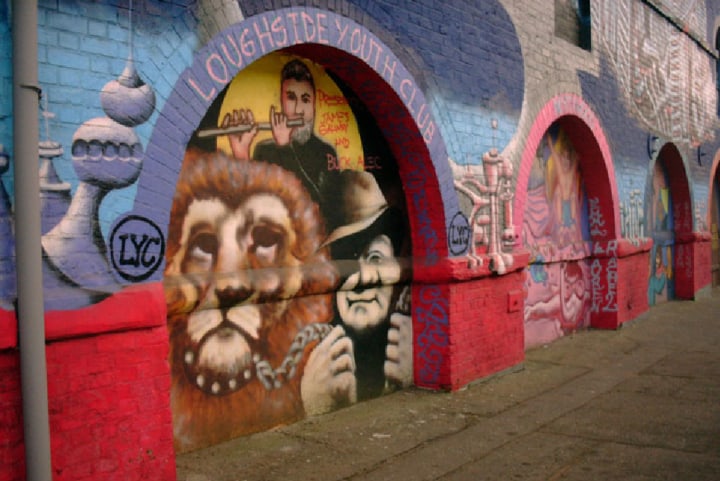 References
'They're wrong about our dad'- Belfast Telegraph
Jake O'Kane: Buck Alec and another couple of guys I know could hold their own with any Tiger King
Violence and social memory in twentieth-century Belfast