The 1980 disappearance of Tiffany Papesh
What happened to the little eight-year-old?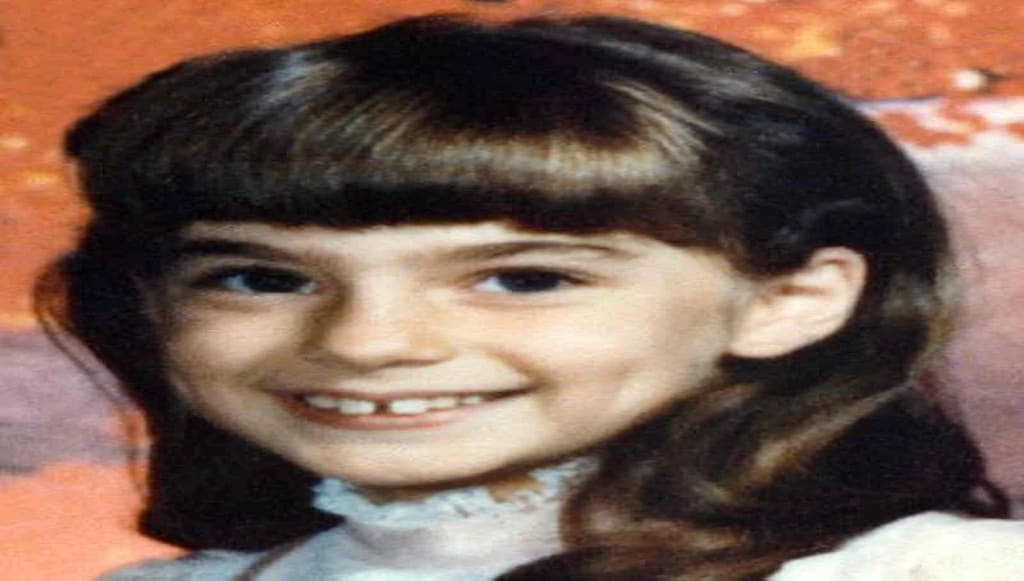 Tiffany Papesh was abducted in 1980
On June 3, 1980, a Maple Heights, Ohio family suffered a terrible tragedy. Frank and Debbie Papesh had planned a camping trip for 6 pm that evening with Tiffany, their eight-year-old daughter. Before leaving, they had to get hamburger buns. Tiffany walked to a local convenience store to buy the hamburger buns.
After buying the hamburger buns, Tiffany had left the store just before 3 pm. Unfortunately, she never made it home and was never seen again.
Frank Papesh reported his daughter's disappearance to law enforcement. During the 1980s, Frank discovered he had to wait 24 hours before filing a report. Frank and Debbie didn't wait for law enforcement. They began searching for their daughter immediately.
Law enforcement confirmed Frank was at work when his daughter disappeared. The stepmother, Debbie, was also cleared. According to law enforcement, Tiffany had made it to the store and was seen leaving. According to witnesses, a woman allowed Tiffany to get in front of her in line. Tiffany left around the same time as the woman. She was sought by law enforcement to find out if she knew anything about Tiffany's disappearance.
The woman was described as a short, middle-aged woman weighing around 160 pounds. Additionally, she had dark hair. Her car was believed to be blue. Media outlets also offered assistance by distributing the story across the state. The press was not able to help identify a suspect.
Law enforcement believed Tiffany was abducted by a child predator who most likely killed her the day she was abducted. The family refused to believe she was deceased. No proof existed that Tiffany was alive, but no evidence indicated she was dead either.
As the case went unsolved, an inmate named Brandon Lee Flagner wrote to Cleveland News station WEWS to confess to abducting and killing Tiffany three years earlier.
Flagner, also known as Chico Virgilio Tenorio, claimed to have abducted Tiffany, shot her and dismembered her. Tiffany's remains were then disposed of at different locations in Ohio. His confession was based on guilt. Despite the fact that he made more than 30 confessions, they were all different. Frank Papesh didn't believe Flagner. Flagner, he believed, lied and made false confessions for publicity.
Who was Flagner? Originally from Elyria, Ohio, he was never a law-abiding citizen. He spent many years in prison for various charges after getting into trouble constantly. Three months before Tiffany disappeared, he was paroled.
Flagner was booked into the Cuyahoga County jail in August 1984. Despite the lack of evidence, he was charged based on his confession. It would later come out that Flagner had also sexually assaulted several young girls.
A month later, Flagner recanted his confession and denied any involvement in Tiffany's death. According to him, he confessed so that he could remain in prison. He was being held in a Texas prison and was due to be released soon.
Flagner's trial began in 1985. Several young girls who were assaulted by Flagner testified against him. In July 1985, he was sentenced to life for killing Tiffany and received an additional 25 years for the abduction. Currently, he is being held in Ohio's Pickaway Correctional Institutional facility.
Despite being convicted, Tiffany's parents and many others did not believe Flagner killed Tiffany. First of all, he was at work according to his timecard. His job was almost 60 miles away from the convenience store where Tiffany disappeared. He couldn't have abducted Tiffany. Secondly, there is no evidence to support Flagner's guilt. And then I learned Ohio has never issued a death certificate for Tiffany. I interpret this as a sign that the state believes Tiffany might still be alive.
A parole hearing for Flagner was held in 2019, but he was denied. A man named Robert Anthony Buell was also considered a person of interest in Tiffany's disappearance. However, there is no evidence that he was involved. Frank Papesh never got over his daughter's abduction. He did everything he could to find his daughter. Tragically, he passed away before learning the truth about his daughter's abduction. If you have any information about this case, you can contact the Maple Heights Police Department at 216-662-5884. If Tiffany is still alive, she would be 51-years-old. Her remains have never been found.
Marc is a longtime resident of Clermont County and an avid reader. Contact him through his website at www.themarcabe.com or through Facebook at https://www.facebook.com/Catchmykiller. Marc also has a podcast called Catch my Killer, where he interviews family members seeking justice for their murdered loved ones. You can listen at www.catchmykiller.com.