Teen Saw Her Grave Being Dug Before Her Murder
Rachel Burkheimer was Murdered By People She Thought Were Her Friends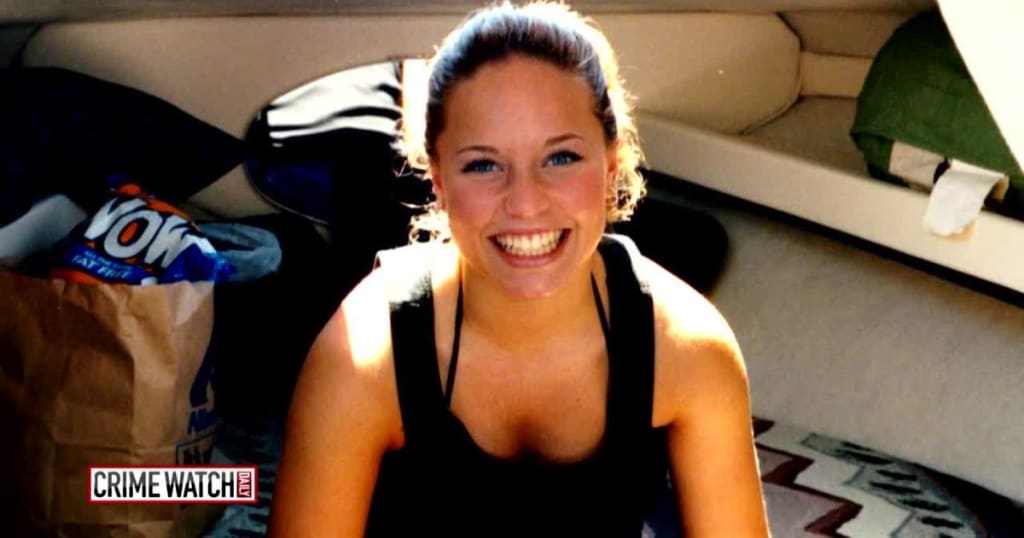 Rachel Burkheimer was a wonderful and athletic daughter in the pacific northwest. Her big dreams of being a veterinarian were cut short. While still a student in high school, six of her good friends had passed. Suicide, accidental shooting, and even drowning took six of her friends.
After losing six of her closest friends, her family noticed she was starting to change. She closed herself off from her family and the joy that filled her life was gone. She left school and started dabbling in drugs. She met a man named John Anderson. Anderson was a small time criminal who was a part of a local gang. He was known to be violent and always have guns with him.
Her father found out about John Anderson when he noticed Rachel was receiving phone calls and obsessive letters from a correctional facility. He received a phone bill for over $600. Rachel told her father she saw the good in Anderson. But her father was skeptical. Reportedly, Anderson was a very jealous boyfriend. He was jealous to the point of smelling her hair to see if she had been with any other men.
Rachel's sister had noticed bruises on her body and that Anderson became more abusive. After talking with her sister, she finally decided to break it off with Anderson.
For a short time, Rachel was single. But she was caught off guard by becoming close friends with an 18 year old boy named Maurice. Maurice actually was a part of Anderson's gang, but wanted to better himself. Rachel made a pact with Maurice that they would go back and finish high school.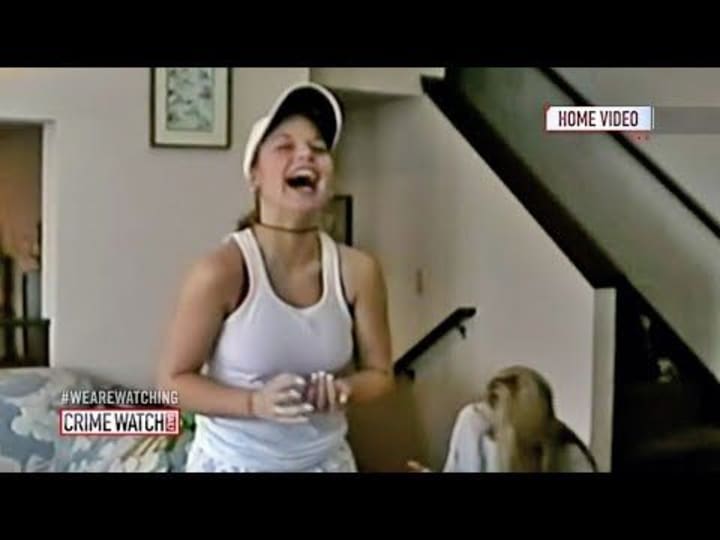 Although she tried to straighten her life out, she was still obsessed with Anderson. She rekindled an on again and off again relationship with him. But during an off period with Anderson, she dated one of his best friends.
Authorities state that Anderson was probably in a drug induced paranoia told his gang that Rachel had been passing gang secrets. She was terrified and went to her older sister for advice. Her sister advised her to be aware and to stay away from Anderson. She thought Anderson was some "Young Punk." After their talk, Rachel left the room and shut the door.
Rachel reportedly went to a party with some of the members of the gang, including Maurice, where she felt safe. She tried to prove to the gang that she could be trusted.
Reports say that on the couch, Rachel is having a good time joking with some of the kids. Anderson came in the door and blew his top. He slapped a couple of the members and pulled a gun. She was unaware the whole gang calculated this trap. They attacked her, beat her up, and locked her in the garage. They couldn't decide on what to do with her, so they ate pizza and got high.
A short time later Trista Conner, the owner of the home and girlfriend of one of the gang leaders comes back home. She noticed Rachel beat up, bound, and gagged in the garage. She goes to the kitchen to grab a knife and set her free. Anderson notices and becomes angry. Trista yells that she is going to call the cops if they don't stop this and set Rachel free. Trista never called police.
The boys grabbed Rachel and shoved her into a duffle bag and into the back of a Jeep. The boys of the gang drive 30 miles into the mountains where they would eventually kill her.
Some of the gang members including Anderson go to get shovels. They tell Maurice to stay behind with her. Maurice is the one boy of the gang who vowed he would protect Rachel. Rachel told Maurice she knew she was going to die. She pleaded with Maurice that if she was to die, do please not drown her. Maurice doesn't care to what she has to say.
Anderson and the other gang members show back up with the shovels. They grab the duffle back Rachel was in and threw her onto the ground. Anderson takes the shovel and hits the side of the bag as hard as he can with it.
In horror, Rachel watched as they dug her grave. As they were finishing up the grave, they told her to get out of the bag and to take her clothes off. Rachel insisted she would do it herself. She removed all her jewelry. But she begged them to let her keep one ring that her friend had given her before he was killed in a car wreck. Anderson said, "Hell No." He told her to lay face down in the grave. It's said that at that point Rachel started to pray. Anderson told her, "Don't worry, you will be there with him soon."
While face down in the grave, Rachel was shot by Anderson several times in the back and the back of the head.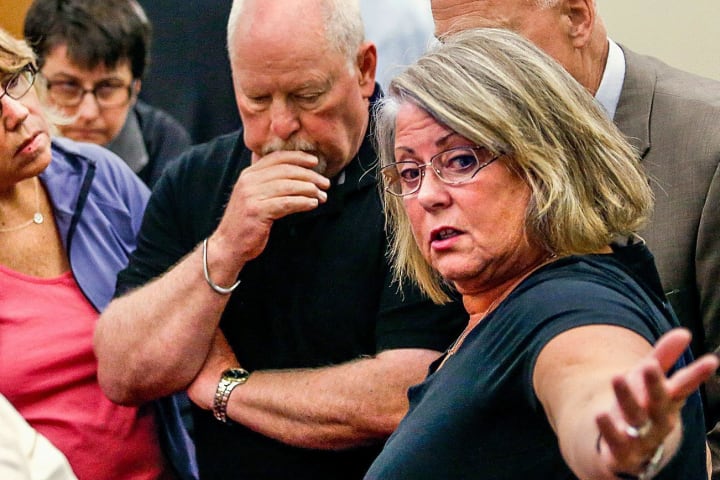 Nobody in the community knew what happened in the mountains. All everyone knew was she was missing. Until one of the mothers of one of the gang members came 0ut with a tip. The tip led them to the Jeep that transported Rachel to the mountains.
Detectives shook up the driver of the Jeep. The driver finally gave up information and took them to where the grave was. Cadaver dogs were brought, but the investigator was the one who took the shovel full of dirt and found human skin.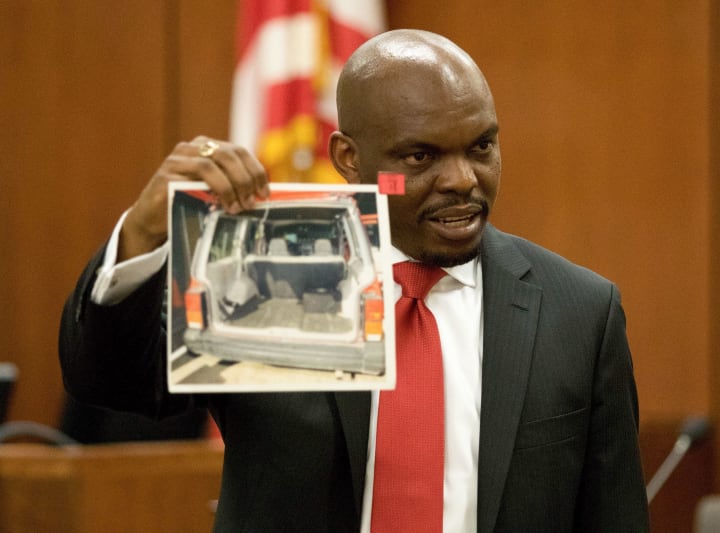 After 10 days missing, Rachel was found. With Rachel's body found, investigators needed to wrap up who was with the driver that night. The bullets, jewelry, and evidence found led them to the other gang members. Most of the members of the gang took plea deals for lesser sentences and agreed to testify against the three key suspects who planned the murder.
Maurice states the reason he didn't help and uphold the vow to keep Rachel safe is because of fear for his own safety.
Rachel's father finds peace because he saw a picture of the gravesite. He saw in the picture where an imprint was from Rachel's hands, in the praying position. He knows his daughter is at peace.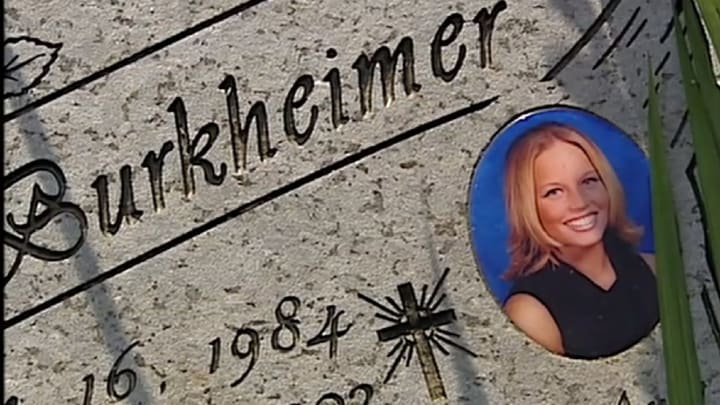 Reader insights
Outstanding
Excellent work. Looking forward to reading more!
Top insight
Easy to read and follow

Well-structured & engaging content
Add your insights