"Talking Star: 'The Star Report'"
Steve Harvey's Daughter Detained For Hit & Run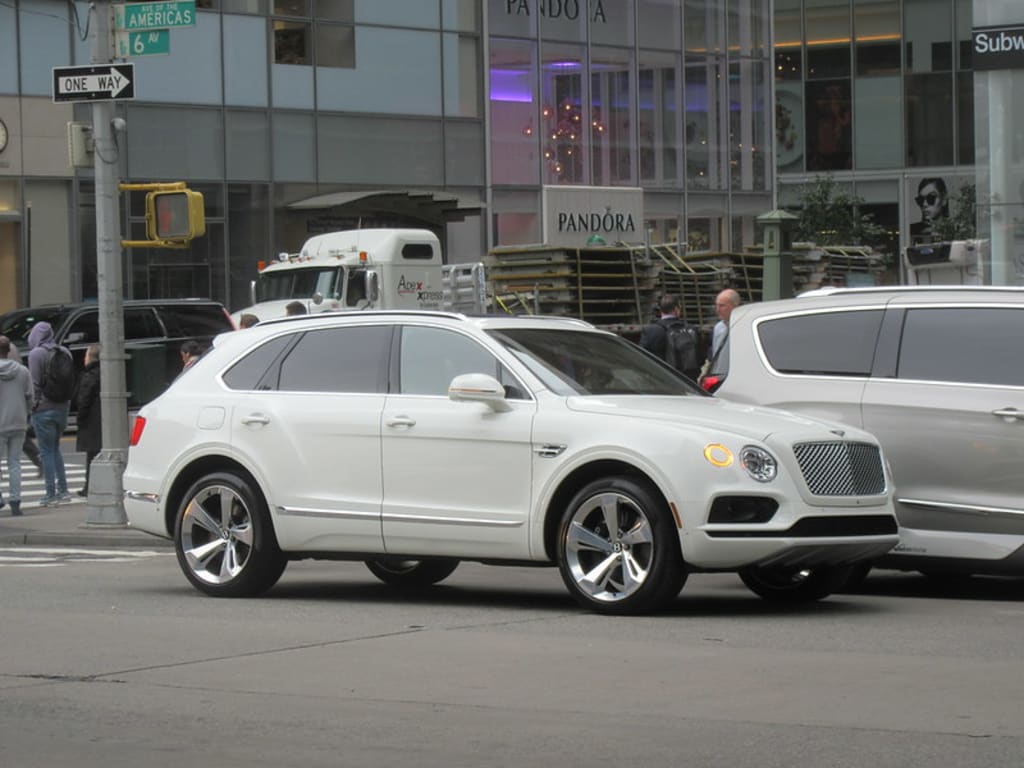 Star shines at the outset of the show with a question about squabbling in a mall. Mr. Torain wants to know who assisted the young woman to the mall. He also wants to know if there is a heterosexual adult mixer down in the Atlanta area. The other topic includes Steve Harvey's daughter Lori Harvey, who allegedly tried to flee from the scene of a collision. Some guesswork comes into play on Star's part as he says that Harvey must have said about his daughter that "God will handle this." Mr. Torain would like to know if Lori tweaked on a substance prior to getting behind the wheel. He declares the exit of Bucwild from the rehabilitation "program" a "nightmare."
Star reads some left over Cash Apps and Super Chats just a few minutes into the show. He illustrates that his father (William "Bill" Torain) fought in WWII in the United States Navy. He talks about a Super Chat from the UK. A Super Chatter mentions Corey Pegues, which Star declares was not definitely not a freedom fighter. If Lori got off due to her father's paper, Star salutes Harvey for putting it down like that. Star is still aggie over a sandwich situation but he's "better." Lori flipped her SUV over and collided with a parked vehicle. No one reported injuries and the police just found her "casually walking" as Ronnie points out here. She expects to hear word from Harvey himself. Star says that "God saved her from the witches and warlocks" as a way of speculating what Harvey must've said.
The speculation continues as Star asks whether Lori sniffed some fishscale and got charged. Ronnie says it was most likely the fact that Lori invested more attention into a phone rather than the road. Star relates a Durango tale involving Bucwild that ended in all of his "get high buddies" fleeing from the scene of a collision. This occurred no less than 30 days after Mr. Torain souped up the vehicle by plunking down $10,000. Caller checks in and gets Star's question about why black women fight while being with child. Quickly, he shuts down the caller for not providing sufficient details on the case.
Star continues the allegations with Lori hiding the Spice and trekking away from the wreck. Star isn't buying it. Star reminds Ronnie of the story that a pregnant woman was shot and charged for "starting the ruckus."
Star is momentarily skeptical about Kid Dangerous caller. Then he permits the caller to speak. Mr. Torain still wants to know if Lori had blown down the wet before navigating her Bentley SUV. Mr. Torain asks how many times Kid has been arrested, which is four to five times. He promptly releases Kid from the line. A big hoopla will come of this entire situation of a black, pregnant women tussler, Star holds. A Super Chat with Bubba Quan explains that he wants to battle Beach Boss on the saxophone. The sandwich problem resurfaces and further shows Mr. Torain's assertive nature.
Caller talks about Lori Harvey. She says that texting while driving is "nothing new." In this day and age, caller says this is all a part of that life. Star suggests that the female caller would've been in the bullpen if her "daddy wasn't rich" and she had flipped a 2002 M5. Star talks about his grandmother Roberta Torain from North Carolina who left him some money upon her passing in the early 1980s. The questions then turn back to Lori's collision. Star hits a sour note by saying that America is the "real terrorist." But he makes it a bit better by adding that he aided in the recruitment of airmen in the mid 2000s and earned a plaque from the United States Air Force.
"Bucwild on Xanax" calls into the show to say that he wants to "fatten up Ronnie." He says that he would feed her to get her up to optimum weight levelsm according to the caller.
Cash Apps include Elvis "The Chef" Rosenberg, where he says that Harvey is the real Ray Donovan.
Gucci Mane, Charlamagne tha God, and DJ Envy seem to have some tension, a Cash Apper holds. Star has had foul words for DMX, but now salutes him for wanting to get better in a detox program. Star says that Bucwild's charisma allows him to get off the hook in most situations.
Caller Bubba Quan calls in to play the piano. Star gives him his stamp of approval. Star suggests to Ronnie that if he gets some scrilla from Super Chats and Cash Apps, he will field musicians to play original tunes from instruments on the show.
A crop of youngsters continue to use and abuse products like K2. Speculation keeps going in the direction of Lori's collision.
Mr. Torain then admonishes a caller and asks where the caller is phoning in from; Milwaukee, WI. Star asks what boys the caller likes to agitate and stir the pot. Milwaukee black panthers want justice now in relation to the brawl. But Star says that the Black Panthers are doing "nothing."
Santa Ana Vic prompts Star to say whether he can "keep it real." Mr. Torain says that he took an L(esson) from the sandwich incident.
Khalid says that he "produces." This gives Mr. Torain the inclination to suspect that he is searching for the answers.
Cash Apper says that he's still tight that Ronnie slighted Mohandas Gandhi. She claims that the film Gandhi (1982) is propaganda. Another Super Chatter suggests that Afroman is a freedom fighter. Star quickly dismisses a caller who had been "waiting for half an hour."
Caller stands against Ronnie for her negative evaluation of Dr. Martin Luther King Jr. Caller asks Ronnie what's "down and dirty" about Dr. King. She explains that he failed to exhibit an assertive approach to secure individual rights for people of color. Star points out that while King was alive, many people expressed their disapproval of his methods. Mr. Torain then poses the topic of the day, dealing with black, pregnant women fighting. The other topic is brought to light as Star refuses to clown Steve Harvey.
Caller whose name has to be edited weighs in on the black pregnant women scuffling phenomena.
New caller claims to have a Jamaican wife, but rejects Star's attempts at asking the gentleman to hand over the phone.
BK Blicky Gang says that Lori has been linked to various musicians in the industry. Star says that she's supposed to jump around with people to test their pockets.
Caller discusses ADOS and brings about some hints, but Star craves for more details. New caller wants to "get to the gritty." Mr. Torain wants to know if the caller has a question for Ronnie or just wants to lecture them all night. Caller delves into the situation of why black, pregnant women fight.
A caller returns to the show with details about why Antonio Moore receives a rejection. Ronnie puts Gandhi on blast saying that if the man was alive, the #MeToo movement would've canceled him... and not because of any misconduct with women.
Keith wants to know the phone number to dial in when it is clearly displayed on the screen.
Star signs off from the show wishing for his viewers and listeners to be safe. He then follows with one of his most memorable and oft-repeated quotes.