Stephen Port: The Grindr Killer
A story of murder, rape, lies, and drugs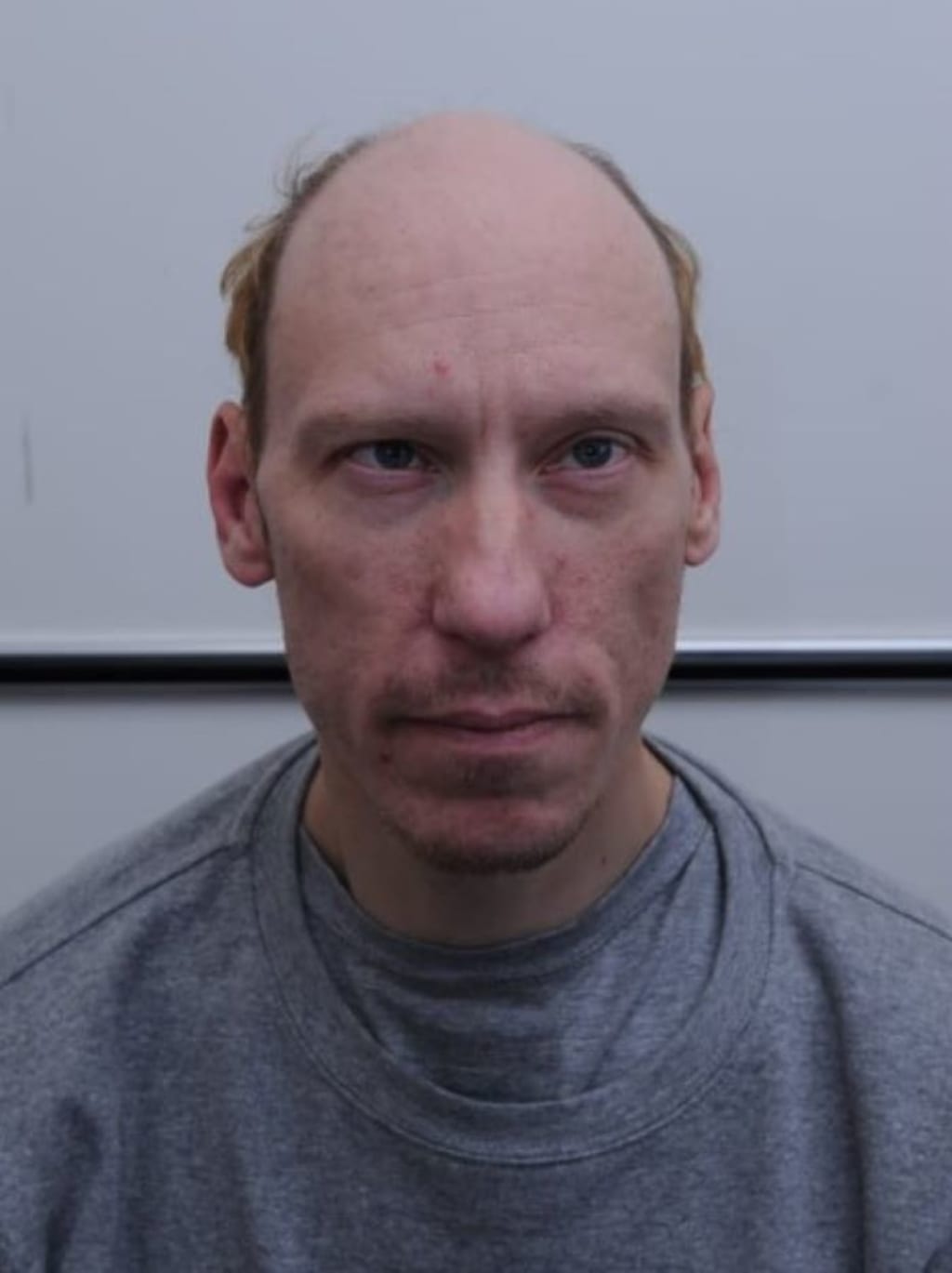 Mugshot of Stephen Port. Provided by the Metropolitan Police on 23 November 2016 (WikiCommons)
The early years 
On 22 February 1975, in Southend-on-Sea, Essex, a killer was born.
Stephen Port had a relatively normal childhood, growing up in Dagenham in East London, where his family moved when he was one year old.
Yet, from an early age, those who were close to Port would describe him as a loner and odd duck. A description that he couldn't seem to shake loose even in adulthood.
Mind you, odd duck is probably not quite the phrase to describe a serial rapist who would go on a 16-month killing spree. 
But, we're getting ahead of ourselves.
During his adolescence, Port's father worked as a cleaner for the Barking and Dagenham Council, while his mother was a cashier at a supermarket.
At 16, Port attended an art college, but it proved too expensive for his parents, so he decided to study as a chef instead. This move turned out to be his true calling, with Port even appearing on an episode of Celebrity Masterchef in 2014.
In his mid-20s, Stephen Port came out as gay and continued living with his parents until his early 30s. In 2006, Port finally moved out and found his own place.
With his newfound freedom, Port and his one-bedroom apartment in Barking, London, would host drug-fuelled parties, a multitude of illicit young lovers, and murder.
A prelude to murder 
Stephen Port had a penchant for young boyish-looking men and teenagers and often used gay hookup apps such as Grindr to lure them to his apartment.
The age of Port's companions did not go unnoticed by Port's neighbor, Ryan Edwards.
For three years, Ryan Edwards resided across the hall from Port's apartment. Due to their proximity and being members of Barking's LGBT community, the two struck up a platonic friendship.
During the years they lived across each other, Port often invited Ryan over to meet his new young partner. Young being the operative word, as some of Port's partners were only just above the age of consent at 16 and 17 years old.
Ryan would tell LondonWorld,
"I had a boyfriend once who was 29 and I remember Stephen screwing his face up in disgust and saying 'far too old'. He said he would never dream of dating someone over the age of 23. He would have been in his late 30s by that point. It was a very arbitrary and very young cut-off point."
While most of his encounters did not end in murder, Port proved himself to be a dangerous predator early on. During his trial, some of the men Port had casual relations and flings with would disclose that Port was a frequent user of Gamma-hydroxybutyric acid (GHB), commonly known as a date rape drug.
One of Port's victims would later testify that in 2012, while he was a high school student, he met Port on Grindr and returned to Port's apartment in Barking after their encounter. The victim recalled that Port had handed him a glass of wine, which, according to his recollection, "tasted harsh." He observed that there was sludge at the bottom of the glass.
This sludge turned out to be GHB. The victim passed out and only briefly regained consciousness as Port was in the process of raping him. Once more, he lost consciousness, and when he regained it again, Port acted as if nothing had happened the night before.
During a separate incident that took place in 2014, Port drugged another victim, a male in his early 20s. The two had previously met at Port's house on several occasions, where they watched TV and chatted.
The last time they were together, Port's victim fell unconscious after Port handed him a glass of water. The victim found himself on the floor with his underwear off when he came to.
The victim understandably became panicked. Eventually, Port brought him to the Barking train station, where they attracted the notice of the authorities. Officers described Port as agitated and anxious, although he maintained that his victim was already intoxicated when the two met.
The police accepted Port's story, and the two were permitted to leave.
Two weeks later, Port would kill his next victim.
The first murder
On 13 June 2014, Port contacted 23-year-old fashion student Anthony Walgate through the male escort service Sleepyboys. Anthony, a quiet introvert, was working as an escort to supplement his educational expenses while attending Middlesex University.
Port offered Anthony £800 to stay overnight and picked him up from Barking station at 10 pm on 17 June 2014. At some point during Anthony's nearly day and a half stay, Port administered a lethal dose of GHB, raped Anthony, and dragged his body outside.
Just after 4 am on 19 June 2014, emergency services in Barking would receive an anonymous phone call stating that a young boy had passed out on Cooke Street in Barking, East London. When the police and EMTs arrived, they found Anthony Walgate dead and leaning against a wall outside Port's house.
Despite trying to remain anonymous, Port was soon identified as the caller and interviewed by police. Port initially told authorities that he had returned home from his job as a bus depot canteen chef to find Anthony slumped against the wall and that he had attempted to wake him up before calling an ambulance.
Police would learn that Port had hired Anthony as an escort.
One week after Anthony's death, Port was interviewed again. With the pressure mounting, Port would admit to authorities that he had hired Anthony as an escort and that Anthony had brought drugs with him and had subsequently spent the night in Port's apartment. Port stated that he had left Anthony in bed but had become terrified when he got home and discovered that Anthony was unconscious. Port claimed that he then dragged Anthony's body onto the street out of fear that he would be accused of a crime.
The police then decided to seize Port's laptop but failed to submit it for forensic investigation for ten months. They crucially missed numerous searches for x-rated drug rape videos on the device and searches for raping and drugging boys. Subsequent testing revealed that Anthony had the date-rape drug GHB present in his system at his death.
Unfortunately, the police would drop the ball many more times throughout this and subsequent investigations.
For instance, Anthony's mobile phone was missing, and it was discovered that the fashion-conscious student died with his underwear inside out and on backward. Yet, the police described this as "unusual, not necessarily suspicious or sinister."
Second, even though there were bruises under Anthony's arms, officers concluded that there was nothing to suggest the victim had been assaulted.
Moreover, local police officers asked over and over for the Metropolitian Police's expert murder investigation team to take over the case, but their requests were repeatedly turned down. This meant that inexperienced officers were in charge of the case.
These same inexperienced officers would dismiss the concerns of two of Anthony Walgate's friends, who thought his death was strange. The friends believed that the police paid them little regard as they believed Anthony was just another gay sex worker who overdosed on drugs.
Eventually, the police realized that Port had lied to them from the very beginning, and at the end of June 2014, Port was charged with perverting the course of justice by making a false statement to the police. He was released on bail pending his court appearance.
Subsequent murders 
While on bail, Port would commit two more murders.
A mere two months after his first killing, Port had found his next victim in 22-year-old Gabriel Kovari.
Gabriel had just completed university in his home country of Slovakia when he decided to relocate to the United Kingdom in mid-2014. He had moved to the nation's capital, hoping to land a job as a translator for the National Health Service.
Tragically, what would have been a promising future, was cut short when Gabriel began chatting to Port on an online dating app.
In between conversations, Gabriel mentioned that he was looking for a place to live, and Port offered the young man the chance to live rent-free on his couch until Gabriel adjusted to life in the city. Gabriel took the offer and moved in with Port on 23 August 2014.
Less than a week later, on 28 August 2014, Gabriel's body was discovered by a dog walker, Barbara Denham, in the graveyard of St. Margaret's Church. The church was less than 500 meters from Port's apartment. Gabriel's beaten body was slumped against a wall, stomach exposed, and a lethal dose of GHB would later be found in his system.
Even though the location of Gabriel's body was close to where Anthony was found, the police did not question Port regarding the death. In fact, the police did not deem the scene to be suspicious at all. As such, a forensic post-mortem investigation of Gabriel's remains was not performed.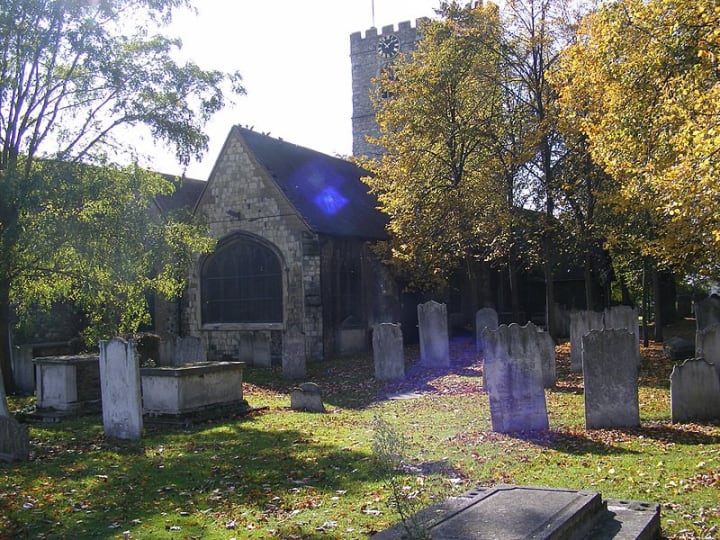 On 20 September 2014, a mere three weeks later, the same dog walker discovered 21-year-old Daniel Whitworth in nearly the exact location.
Daniel Whitworth, originally from Gravesend, Kent, met Port through the Fitlads website, a UK social network for gay and bi men. At the time of his murder, Daniel was employed as a chef in London and shared a house with his long-term boyfriend, Ricky Waumsley.
Wickedly, Port attempted to use Daniel as the fall guy for his murder from the previous month. Port prepared a false suicide note and placed it on the body to make it seem like Daniel accidentally killed Gabriel Kovari. The letter claimed Daniel had taken his own life by overdosing on GHB out of guilt for accidentally giving Gabriel a fatal drug dose while they were having sex.
Crucially, the fake suicide note also added,
"BTW (by the way) please do not blame the guy I was with last night, we only had sex and then I left, he knows nothing of what I have done."
The suicide note was taken at face value by the police, even though there was no evidence to suggest that Daniel or Gabriel had ever met or communicated with each other. Additionally, despite the suicide note claiming Daniel was with another guy the night before, the police did not even attempt to locate this mysterious man. Had the police bothered to investigate, the path would have led to Stephen Port.
During the initial investigation, the suicide note was not examined by a handwriting expert. Moreover, Ricky was not allowed to participate in the investigation and was not even permitted to view his late partner's "suicide note" as the police did not deem Ricky to be Daniel's next of kin.
It would later be determined that Port's handwriting matched the handwriting on the fake suicide note.
If that wasn't enough, the police also failed to conduct necessary forensic examinations on several items found at the scene, including the bed sheet on which Daniel was found, his clothes, and the narcotics container planted on him. All of these items had Port's DNA or fingerprints.
Lastly, the police also failed to obtain records for Daniel's phone during the relevant period surrounding Gabriel's death. If they had, they would have noted that Daniel was not in Barking on the night of Gabriel's death, contradicting the suicide note.
In March 2015, the killings would come to a halt as Port was jailed for obstructing the administration of justice in the Anthony Walgate case. Unfortunately, it was only a brief reprieve as Port was released in June of that same year.
Two months after being released from prison, Port would kill his final and oldest victim, 25-year-old Jack Taylor.
In the early hours of 13 September 2015, Jack and Port started chatting on Grindr before deciding to meet at Barking train station. Just before 3:00 am, the two men met face-to-face before proceeding to Port's apartment. Once inside, Port would drug, rape, and murder Jack Taylor.
The next day, Jack would be discovered in the same church graveyard as Port's previous two victims. Jack's body had a needle mark on his right arm, an unused syringe, a tourniquet, and a small plastic vial containing GHB was also on his person.
To the surprise of no one, the police stated that they did not feel there was anything strange about Jack's death and believed he passed away due to a drug overdose.
Jack's family, on the other hand, knew something was amiss.
At the time of his passing, Jack was employed as a forklift truck driver in a warehouse that stored pricey champagne bottles. The employees at the warehouse were routinely screened for the presence of drugs. Additionally, Jack had aspirations of becoming a law enforcement officer and was adamantly opposed to the use of illegal narcotics. Therefore, the idea of Jack dying of an overdose did not sit well with his family.
Since the police had already made up their mind about Jack's death, Jack's sisters, Jenny and Donna Taylor decided to conduct their own investigation.
They started to piece together the final hours of Jack's life, which led them to determine parallels between the deaths of the four young gay males, links to GHB, and located Port's residence on Cooke Street.
However, the findings made by the sisters were not taken seriously by the police, who stated that there was "no reason to suspect they are connected."
Yet, it was Jack's sisters that helped to crack the case and get a monster arrested.
One day, while the sisters were at the police station, they were informed that CCTV footage existed of Jack walking with a tall blond man in the hours leading up to his death.
The sisters urged the police to publish the image in the newspaper to see if anyone could identify the man.
According to Donna Taylor, the police were not on board with this idea as they still did not believe Jack's death was suspicious. However, with pressure mounting, they eventually released the CCTV image of Jack Taylor walking near Barking station with a tall, blond man on 13 October 2015.
A detective working on the Anthony Walgate investigation saw the CCTV image of Jack and the mystery man. The detective who had previously interviewed Stephen Port recognized him in the picture and made the connection.
On 15 October 2015, Stephen Port was taken into custody on suspicion of causing the deaths of all four of his victims by administering poison. Port's murder streak lasted 16 months between June 2014 and September 2015.
Aftermath
In November of 2016, Port was found guilty of the sexual assaults, rapes, and murders of Anthony Walgate, Gabrial Kovari, Daniel Whitworth, and Jack Taylor. Port was also found guilty of the rapes of three other men he drugged, ten counts of intentionally administering a substance to another person, and four sexual assaults.
He was sentenced to life in prison without the possibility of parole.
In the aftermath of Port's arrest, the police faced heavy criticism regarding their handling of the murders. Although all four victims were young, gay men with no ties to the area who were found dumped in public within a short distance of each other and killed under similar circumstances, the Metropolitan police failed to link them until weeks after the last murder.
In December 2021, an inquest jury concluded that mistakes made by the police during the investigation into the death of Anthony Walgate "probably" contributed to the deaths of the later three victims.
In 2019, the Independent Office of Police Conduct (IOPC), the police watchdog, concluded that no officers had a case to answer for misconduct or gross misconduct concerning the failure to apprehend Stephen Port until after his fourth murder.
However, in June 2022, the IOPC stated they would reinvestigate the Metropolitan Police's original handling of the murders.
Reader insights
Be the first to share your insights about this piece.
Add your insights