Stalkers With Sex Appeal?
How Does This Work?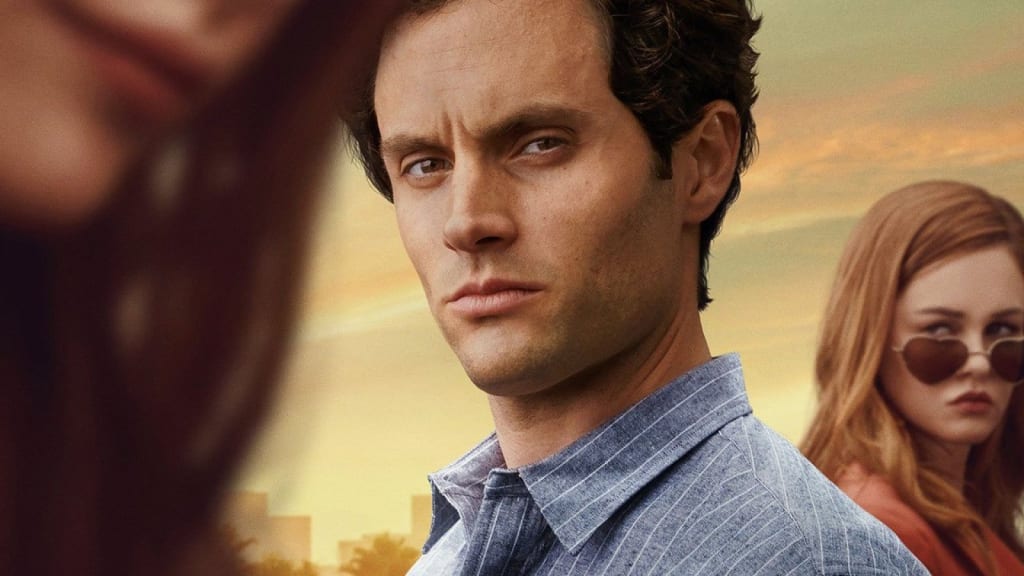 How is it a scenario that plays into our worst nightmare, ends up being one of the most successful formulas in story telling?
With films like "Fatal Attraction", "Obsessed" and the Netflix series "You", based on the novel of the same name, presents this scary formula with a frightening but potent magnetism that we can't seem to pull ourselves away from. Even as frightening as being in this situation might be, we can't help be intrigued and keep watching or keep reading. Why is it though? I have some possible reasons, though I can't speak for everyone.
Upon finishing my first read of Caroline Kepnes's debut novel "You", I felt winded in a way that left my heart racing and my head spinning. Reading through the story, there were many moments where I had to put the book aside and catch my breath. There was nothing wrong with the book itself as far as craft, story structure, characters, and the progression of the plot. All of that felt rock solid that there's really nothing I can critique in that department. The reasons I had to put the book aside, and I'm slightly ashamed to say this, they were many things about Joe as a character that I see often in myself. The patterns of putting all your eggs into the one basket of the person you're pursuing to the point where your every waking moment revolves around that person, including your level of happiness. That's something I can say I share with this character, this endless tornado I often see myself stuck in when things I hope for haven't gone my way, or I don't have the patience to let things play out and live in the moment. While, I can NEVER bring myself to the insane actions the P.O.V. character takes in this book, much of the other things he does rings a bell for me, as far as how I've gone through life. Wanting love and happiness so bad, you'd be willing to go to any lengths to get it, even if it might make you look like the crazy person in the picture.
What I love about a good book, is how a character you might usually see as the villain, makes you stop and rethink things about yourself you might have felt you knew, and felt no one could shake your beliefs in that regard. That's the best thing I can say about this book. How it was able to make me look at myself in a slightly new light. It's frightening at times when a book written by someone you've never met can feel more personal than a letter you've gotten from a friend of twenty plus years has written to you.
I still have the book's sequel "Hidden Bodies" to read and form a completely grounded opinion , but with how much I know of the story now, I'm happy with how the story turned out, and feel more than curious to find out where it all goes and how it all ends. It's a power and original story with a lot of things to say about how we move through life, who we interact with those we love, and those we think we love who we think we want to love. The characters are incredibly complex, put together with deep, very well thought out psychology without seeming like cookie cutter people or just like something that's been recycled from characters of the past. It's the kind of story that makes a writer like me, both inspired, and a little jealous that someone else has written something so brilliant, where I have to say to myself "Damn it, I wish I had thought of that" or "I wish I could tell a story like that". With that being said, reading this book only makes me more determined to write the book I want to write, even if the whole world doesn't get it. In a world of reader, what matters is getting at least ONE person to get what you're trying to say with your book, just like Caroline Kepnes did with "You".