Scott Peterson, Chris Watts & Tyler Tessier
Three convicted murderers who were husbands and fathers murdered their pregnant wives.
Scott Peterson, Chris Watts & Tyler Tessier
These men are husbands (except for Tyler), fathers and soon to be fathers who committed the unthinkable crime. They murdered their pregnant wives and pregnant girlfriend because of their hidden alleged affairs.
Scott Peterson
Scott Peterson was born on October 24, 1972, in San Diego, California to his parents Lee and Jackie Peterson. He met his future wife Laci Rocha at a restaurant where he worked as a waiter. After a few conversations, Laci wrote down her phone number and gave it to a friend to pass along to Scott. He thought his friend was joking around with him and tossed the number. They got married in 1997.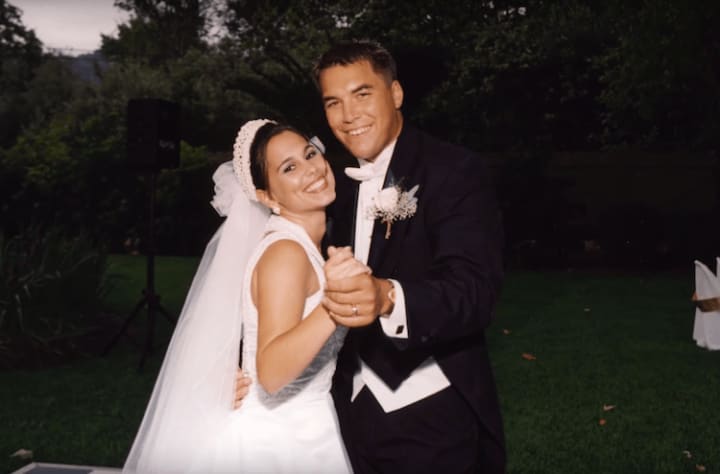 Scott and Laci moved to Modesto to be close with family. Laci was working as a substitute teacher while Scott working s a fertilizer salesman for Tradecorp. Scott and Laci hold off on having children until Laci give it a thought and decided she wanted to have a baby. Laci finds out she is pregnant leaving Scott in shock. Or is it excitement? Or something else?
Chris Watts
Christopher Lee Watts was born on May 16, 1985 in North Carolina to his parents: Cindy and Ronnie Watts. He meets his future wife Shannan on Facebook. He added her as a friend even though they never had mutual friend.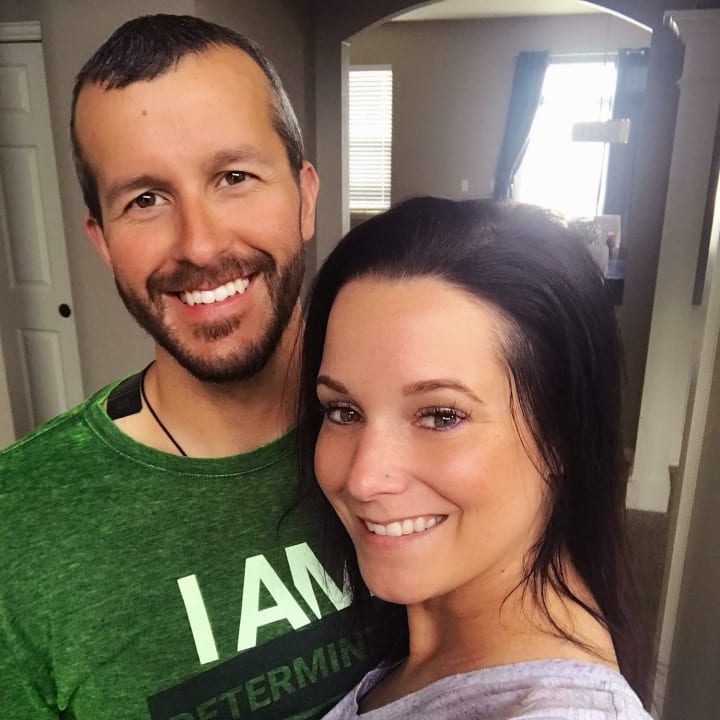 The two got married in 2012 and had two daughters together: Bella Marie Watts in 2013 Celeste "CeCe" Watts in 2015, was expecting their third child (a baby boy) in 2015 and was planning to name him Nico.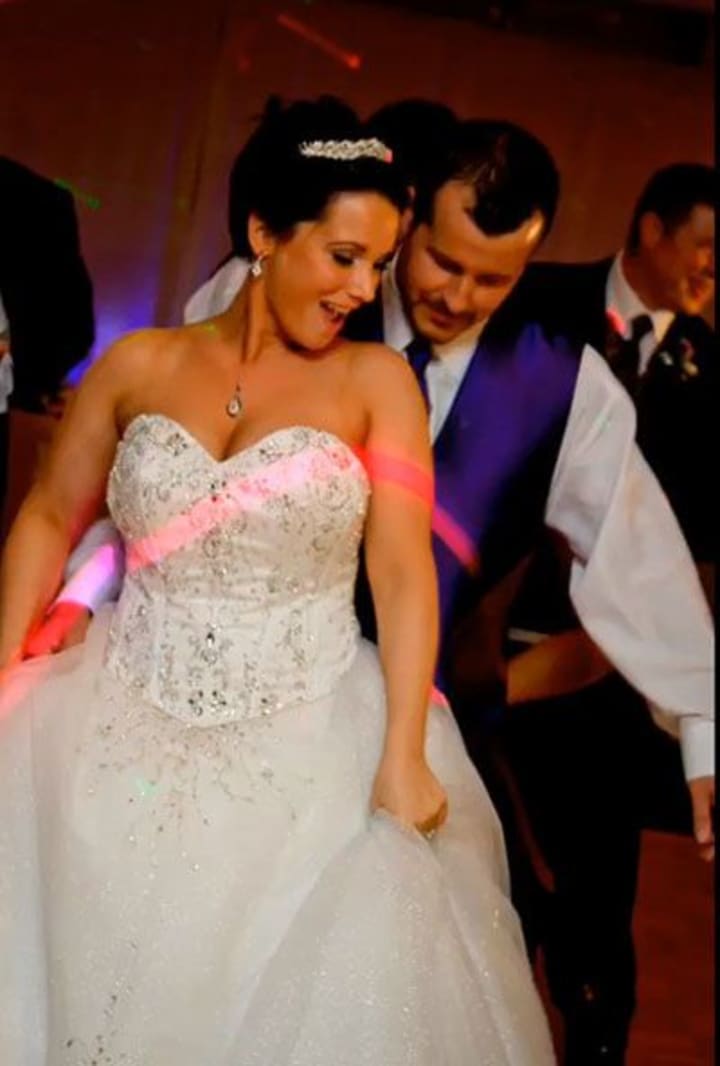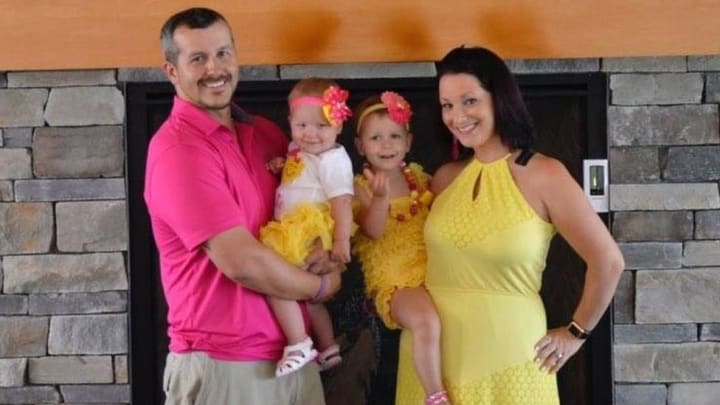 Throughout their marriage, Chris was employed by Anadarko Petroleum, while Shanann worked from home selling a product called Thrive for the multi-level marketing company Le-Vel. They had their ups and downs but Shannan couldn't figure out why. They had suffer financial issues during their marriage. Watts declared bankruptcy in 2015.
Tyler Tessier
I didn't find much research info on Tyler Tessier. All I found that this story was in Maryland (my hometown) and Tessier and his girlfriend Laura Wallen have known each other for 10 years and Laura works as a social studies teacher at Wilde Lake High School. According to family, friends, and classmates at Wild Lake, Wallen was hardworking and loves coming to her job. Wallen was expecting her first child (a baby boy) with Tessier were planning to name him Reid.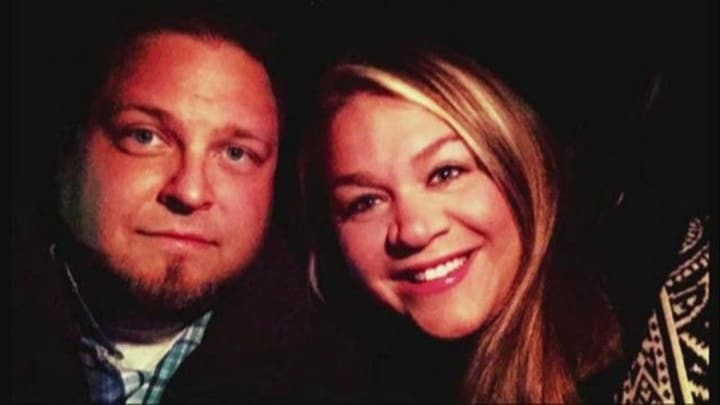 December 24, 2002
According to Scott, he was at fishing at the marina around the time of her disappearance. Laci was suppose to walk their dog until a jogger found their dog . The jogger knocked on the door but no one answered leaving the dog in the backyard. Scott arrived home eating a frozen pizza, drinking milk and then taking a shower. Scott calls Laci's mother asking where Laci is. Laci's stepfather calls the police. The police arrived at their Modesto home found no evidence or blood traces from Laci. Search team went on the search for Laci even her family and Scott were involved in the search.
August 13, 2018
Shannan was last seen on the door cam at after her friend Nickole dropped her off at 1:48am after returning from trip to Arizona. On August 13, 2018, after Shanann Watts missed an appointment and wasn't responding to text messages. Her friend Nickole Atkinson was so concerned she contacted the police. That afternoon, police conducted a welfare check in the Watts family home with the permission of her husband, Chris Watts. Shanann's purse containing her phone and keys, as well as her car were all found at the residence, but there was no sign of Shanann or the couple's two young girls.⁠⁠ Watts would plead on the news for the return of Shanann and the girls.
September 3, 2017
Tessier wanted to take his girlfriend Laura out somewhere. While in the car, Wellan was texting her sister that Tessier taking her out somewhere. Tessier shot her in the head and buried her in a shallow grave. On September 4, families grew concern and contacted Tessier on Wallens whereabouts. She was quickly reported missing after she neglected to show up for work and the following day her worried family made an appeal for her return on local news stations. Holding their hand and delivering a tearful speech was the missing woman's boyfriend, Tyler Tessier, who fought back tears as he pleaded down the camera lens for Lauren's swift and safe return.
The Mistresses
Throughout Scott and Laci's marriage, Scott was unhappy with his marriage he was starting to miss his single life. He started to have a conversation with a female friend about sex trying to get close with her but the female friend was already engaged, she later introduce Scott to Amber Frey, a blonde single mom masseuse. The two started to hook up and began a secret relationship. The two got so close that Frey thought Scott was serious about their relationship however a friend knew that Scott is married threaten to tell his wife. Scott met with Amber to tell her that he lost his wife not mentioning that he killed her or how she disappeared.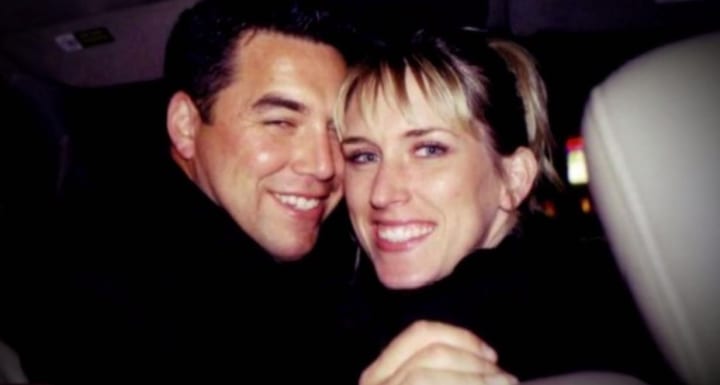 During Laci's disapperance, Amber heard the news about Laci. She calls the authorities to tell that she was having an affair with Scott Peterson. Detectives work with Frey by making her record phone conversation with Scott. Throughout their phone conversation, Peterson and Frey would later admit that Laci is his wife and she might be alive even though he said to her "he lost his wife".
Watts met Nichol Kessinger, a geologist met in June 2018 at the same workplace and started dating in early July of that year. According to Nichol's interviews with police, Chris told her that he and Shanann were separated and that he was towards the end of divorce proceedings. She said she had no idea that Chris was still with Shanann, or that the couple was expecting their third child. She also told law enforcement that Chris told her at the end of July that his divorce had been finalized, and he asked her to help him find a place for him and his daughters to live. According to her interrogation with the police, Kessinger had no idea that Watts is still married to Shannan also pregnant with his third child and never wanted Chris to harm his children. However, allegedly there were two other mistresses according to Inside Edition. Two People (another woman and a man) both claimed to have an affair with Watts. Amanda McMahon claims to met Watts on Tinder and started watching a movie called Shutter Island that starred Academy Award winner Leonardo Dicaprio which inspired him to murder his daughters to make it look like his wife murder them and he killed Shannan in self defense.
Another, Trent Bolte claims he met Watts on a MeetMe in 2017 and had a 10 month relationship with him. According to Bolte, they were solidifying their relationship and were planning to look for a home to live in until he found out his mistresses and that he was charged for murder on his wife and children.
As for Tyler mistress, she was engaged with Tyler, but remains anonymous and never made any news but I'm sure she has heard about it but doesn't want to seen.
After the Mistress Bombshell
Frey went on press conference telling everyone that she had an affair and had no idea that Peterson was married to Laci. The media gain alot of attention from Scott and Amber and believing Scott is the person of interest.
Without any evidence on what happened to Laci, authorities couldn't charge Peterson. Peterson would make an appearance on ABC interview with Diane Swayer playing the innocent victim pleading his innocence and begging the public to find his wife.
Watts was seen on police cam when they saw on the surveillance footage putting the bodies of Shannan, Bella, and Cece wrapped in sheet in the back of his trunk. Watts looking stunned placing his hand over his head. Watts was arrested on August 15, 2018. According to the arrest affidavit and footage from a security camera in the interview room, he failed a polygraph test and subsequently confessed to murdering Shanann. He asked to speak to his father before confessing. According to the affidavit, Watts was having an affair and claimed he asked for a separation from Shanann. During the investigation, he claimed Shanann had strangled the girls in response to his request for separation and that he had then strangled her in a fit of rage and transported the bodies to a remote oil-storage site leased by his employer, Anadarko Petroleum.
Shocking Discoveries
On March 3, 2003, a couple and their dog were on the San Francisco Bay where they found an unbelievable discovery and contacted the police. Remains of Laci and her childs fetus were found on the shore decomposed. Laci Peterson's head and parts of her limbs were missing and plastic tape was wrapped around the neck of her child, according to the full autopsy and coroner's photographs exclusively seen by ABCNEWS. Scott was arrested on with blonde hair with blonde beard outside of the golf course area. In the trunk of his car, the authorities found duct tape, rope, and the address to Frey's house. Peterson was charged for Laci's murder and her unborn baby and found guilty and was sentenced to death. Peterson would be later moved off death row and sentenced to life in prison at Mule Creek State Prison. On August 16, 2018, the authorities found the bodies of Bella and Cece in crude oil storage tanks both separated, while Shanann was buried in a shallow grave nearby. Watts was charged and found guilty for the murders of Shannan, Bella, and Celeste. He is now serving at the Dodge Correctional Institution for multiple life sentences without the possibility of parole for the murders of his pregnant wife Shanann, 34; and their two daughters, Bella, age 4; and Celeste, age 3.⁠ Authorities found Wallen's body laying on the swallow grave, police also noticed suspicious believing Tessier took her phone texting her sister about her ex "Antwan" but according to Wallen's sister in the text her ex name was spelled wrong and she hasn't spoken to her ex in a long time. Authorities assumed that Tessier took the phone to make it look like Wallen might have ran away with the ex and have "disappeared" with him. Tessier was arrested and charged for Wallen's murder until he committed suicide in his cell at Montgomery County Correctional Facility.
Source
https://www.cbsnews.com/pictures/scott-peterson-new-evidence/4/
https://links.discoveryplus.com/vswuaDoEFib
https://www.biography.com/crime-figure/scott-peterson
https://www.foxnews.com/us/tyler-tessier-charged-with-killing-pregnant-girlfriend-amid-love-triangle-found-dead-in-jail-cell
https://wtop.com/montgomery-county/2018/09/tyler-tessier-found-dead-in-rockville-jail-cell/
https://genwhypod.com/blogs/the-generation-why-podcast-blog/man-murders-pregnant-girlfriend-to-cover-up-affair
https://www.intouchweekly.com/posts/how-did-laci-scott-peterson-meet-147213/
https://www.chillingcrimes.com/blogs/news/laura-wallen
https://www.womenshealthmag.com/life/a34144626/chris-watts-girlfriend-nichol-kessinger-now/
https://wtop.com/montgomery-county/2017/09/pregnant-maryland-teacher-laid-rest/
https://www.wusa9.com/article/news/local/maryland/trial-delayed-for-boyfriend-of-pregnant-md-teacher/65-522554698
guilty
About the author
Hello, My name is Gladys W. Muturi. I am an Actress, Writer, Filmmaker, Producer, and Mother of 1.
Instagram: @gladys_muturi95
Twitter: @gladys_muturi
Facebook: facebook.com/gladystheactress
YouTube channels in the works
Reader insights
Be the first to share your insights about this piece.
Add your insights