Remains found confirmed to be that of two Missing Idaho Kids: Who on Earth would kill these two innocent Kids?
Idaho authorities have confirmed that the two Human remains discovered in a house yard were those of two missing Idaho kids, Joshua "JJ" Vallow, and Tylee Ryan. This case has received national attention when rumors began surfacing that this case is shrouded in mystery and cultish activity.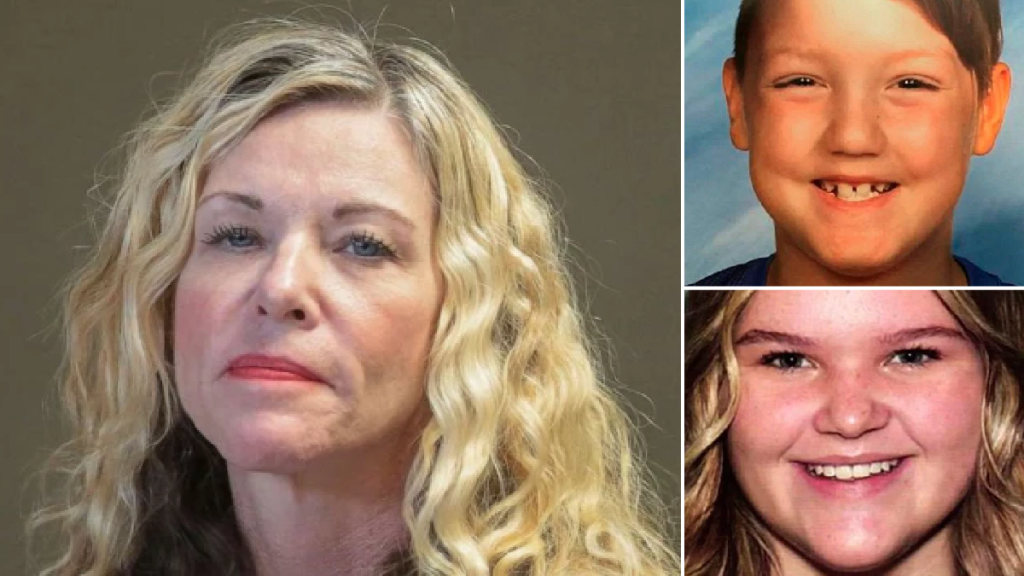 Mom, Lori Vallow with her two dead Kids Joshua "JJ" Vallow, and Tylee Ryan
Authorities in Idaho have confirmed that remains discovered last Saturday June 13 in a yard were those of missing Idaho Children, Joshua "JJ" Vallow and Tylee Ryan. The two children ages 7 and 17 went missing in September 2019. A frantic search for the children began shortly afterwards and last week human remains were found which authorities said were those of Joshua "JJ" Vallow and Tylee Ryan.
Police in Rexburg Idaho released a statement which said, "It is with heavy hearts that we now confirm that those remains have now been officially identified as those of JJ Vallow and Tylee Ryan".
The grandparents also confirmed the unfortunate news, speaking to NBC News they said "We are filled with unfathomable sadness that these two bright stars were stolen from us, and only hope that they died without pain or suffering, we have only just been told of the loss of our loved ones and need time to process."
The deaths of the two children have remained a mystery to Idaho authorities investigating this case, and now the discovery of their remains, will escalate this mystery and puzzle to the next level. Lori Vallow the mother of the kids along with her husband Chad Daybell have been arrested and charged in this strange and mysterious case.
Lori Vallow was previously arrested back in February and authorities charged her with two felony counts of nonsupport of dependent children and desertion, she was additionally charged with one misdemeanor offense of obstructing an officer.
Chad Daybell has been taken into custody following the discovery of the remains on the two children on his property. He is being charged with two felony counts of alteration and destruction and concealment of evidence. Both Lori and Chad are being held on $1 million bond each in Fremont County, Idaho.
The Police in Idaho said that Lori is not cooperating with their investigations and has suddenly moved to Hawaii with her new husband Chad. Speaking to NBC News correspondent Idaho authorities said, "It is astonishing that rather than work with law enforcement to help us locate her own children, Lori Vallow has chosen instead to leave the state with her new husband".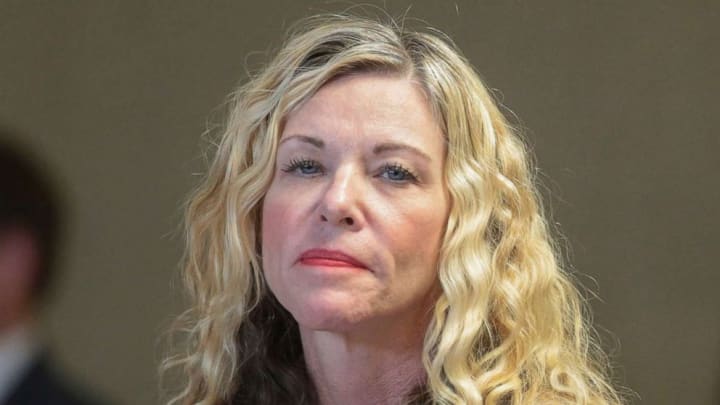 Lori was issued with an order to produce her Children while she was in Hawaii during her first one month stay there, but her failure to do so led an Idaho court to issue an arrest warrant against her. She was then arrested in Hawaii by the police and extradited to Idaho. Lori Vallow has pleaded not guilty through a statement by her defense attorney to the charges. It is expected that eventually the charges against Lori and Chad may be upgraded.
JJ as he is often called has the biggest heart according to reports, and her older sister is very protective of him. This case has received national attention when rumors began surfacing, that it is shrouded in mystery and cultish activity. The police in Rexburg first announced that both kids were missing in September. During that same period the Police said they exhumed the remains of Tammy Daybell, the previous wife of Chad Daybell who the police said died in October under "suspicious circumstances."
Just two weeks after her death, Chad married Lori Villow. According to reports, Lori live a normal life with the kids, and attended the Church of Jesus Christ of Latter-day Saints.
In 2019 Lori left for Hawaii with Tylee and became involved with a podcast group which focused on alternative and divergent views and beliefs. Soon Lori said she does not want anything to do with her previous husband Charles Vallow and JJ because she had a more important mission to carry out.
Her former husband filed for divorce, he said Vallow claims to be a god and was assigned to carry out the 144,000 work of Christ's second coming in July 2020. Lori also told Charles she would kill him if he got in her way and had an angel of God to assist her dispose his body after she kills him. Charles claims that Lori has "become infatuated and, at times, obsessive about near-death experiences and spiritual visions." Charles said he tried to get Lori to see a Doctor buy failed. he said he attempted to get her help; however, she refused to visit a doctor because "they would discover that she is a translated being," Charles Villow Lori's former husband died of suspicious circumstance too.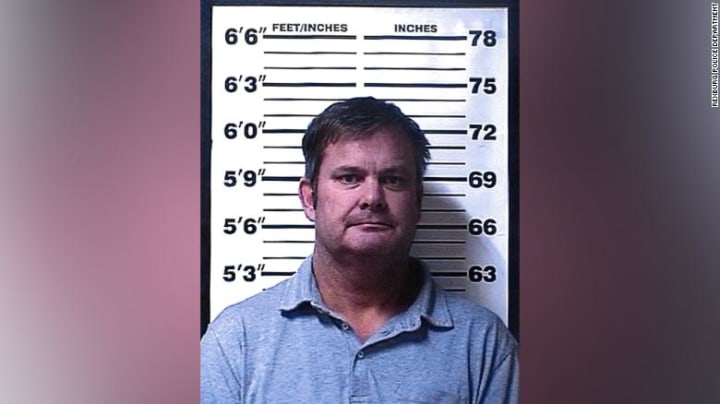 Chad Daybell a self-published author of dozens of books on near-death experience and apocalyptic books, said in one of his books that his near-death experience came during his high school days during a cliff-jumping event. He wrote that when he jumped from a cliff into the water, it appeared his head hit a concrete and his spirit departed from his body
In another book, Chad wrote "I don't know when an earthquake will come, but I have seen in vision the damage it will cause. I hope we still have a few years before it strikes, but it would be best to be prepared if it comes sooner."
Charles Vallow, Lori's former husband was also was a victim of suspicious death, and the police said they would revisit the circumstance of his death. These bizarre thoughts by Chad along with Lori's own bizarre thoughts have enabled cultish rumors to grow over this strange case of the killings of Joshua "JJ" Vallow and Tylee Ryan.