Reason Of Insanity
The Triple Murders Committed By Alexander Lewis-Ranwell.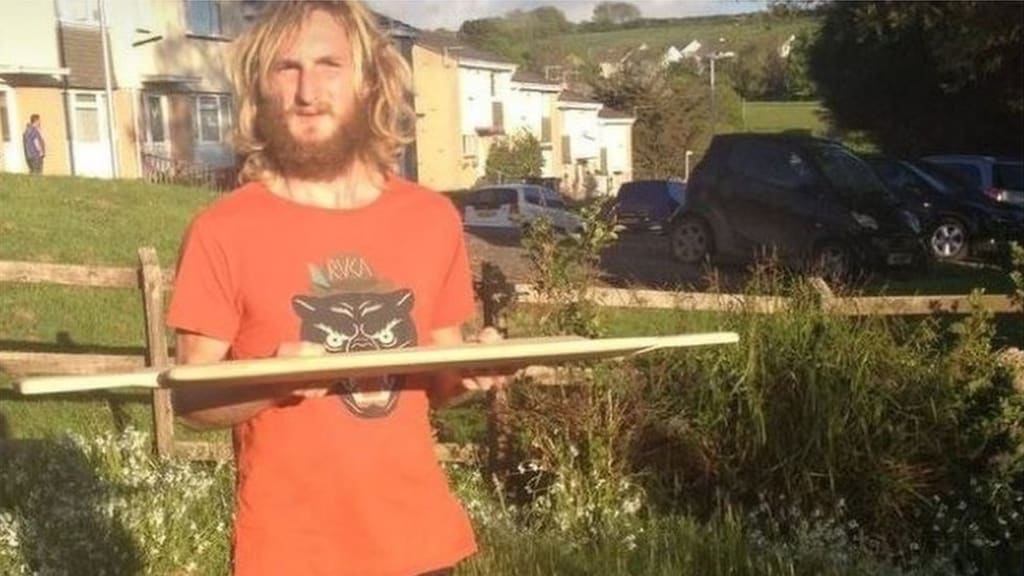 Alexander Lewis-Ranwell ,28, is a paranoid schizophrenic who was found not guilty for reason of insanity when he stood trial for the triple murder of three elderly men. In the day's leading up to the murders, he was held in custody and arrested multiple times. Sadly, this was an event that could have been prevented.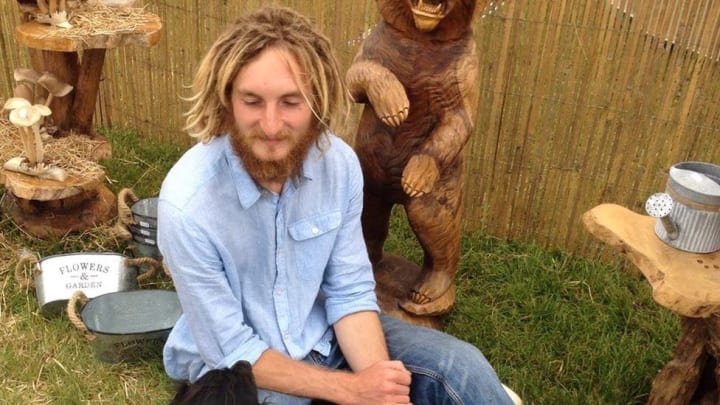 On Thursday February 7th 2019, Alexander went to Lee Meadow Farm in Ilfracombe, Devon and stole a bicycle and a drill. Later that night, he was in a pub, 9 miles away in Combe Martin, acting aggressively towards the people inside. Police spoke with him that night and offered him a lift which he refused. The next day, February 8th, he was arrested and charged with burglary after going to a farm and releasing a pony. Police say that he was exhibiting "bizarre behaviours" when at Barnstable Police Station.
The early hours of February 9th 2019, he was released and taken to a homeless shelter called The Freedom Centre. However, once police left, he started behaving erratically, spitting at newspapers, speaking about getting a gun and threatening to kill the staff members on duty at the time. Later that day, Alexander made his way to Silver Spring Farm in Goodleigh, 2 miles away, where he was spotted by the wife of the farmer, Mrs Elis, releasing the alpacas out of the pen. Once the farmer, Mr John Elis, was made aware of what was happening, he approached Lewis-Ranwell who had a 4ft double hand saw in one hand and a wooden pole in the other. Once Mr john Elis got close to him, he started swinging to attack. The farmer managed to fight him off but not without suffering a serious wound to his arm from the saw. Alexander Lewis-Ranwell was arrested again that day on the grounds of assault, whilst in custody for a second time in Barnstable police station he became violent. He managed to get a taser from the holster of a police officer but before he managed to discharge it, he was wrestled to the floor and disarmed. Once in his cell, he started to urinate on the floors and a doctor was called. He was then released on Sunday, February 10th.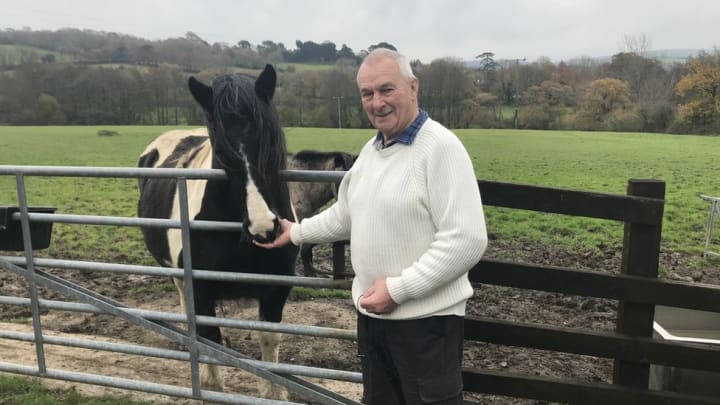 At 11am on Sunday the 10th 2019, Alexander Lewis-Ranwell started his journey to Exeter. He managed to get as far as Copplestone (23.5 miles away from Barnstaple) in a taxi before the driver started to become concerned by his behaviour and kicked him out. Alexander got a bus for the remaining 12 miles to Exeter. A short time after arriving, he came across Anthony Payne, 80, at his home and bludgeoned him to death with a hammer.
Nearly three hours later, he found twin brothers Dick and Roger Carter, 84, where he beat them both to death with a spade. He's seen multiple times on CCTV around the city after the murders. In the early hours of Monday 12th of February, he went to the Rougemont Hotel, 2 and a half miles away from his most recent crime scene, and attacked a night porter with a lamp stand after being refused breakfast. He also chased the chef and another member of staff across the carpark before finally being tasered and arrested by the police for the third time. While being held at Wonford Hospital, the three bodies of his victims were discovered and he was arrested on three counts of murder.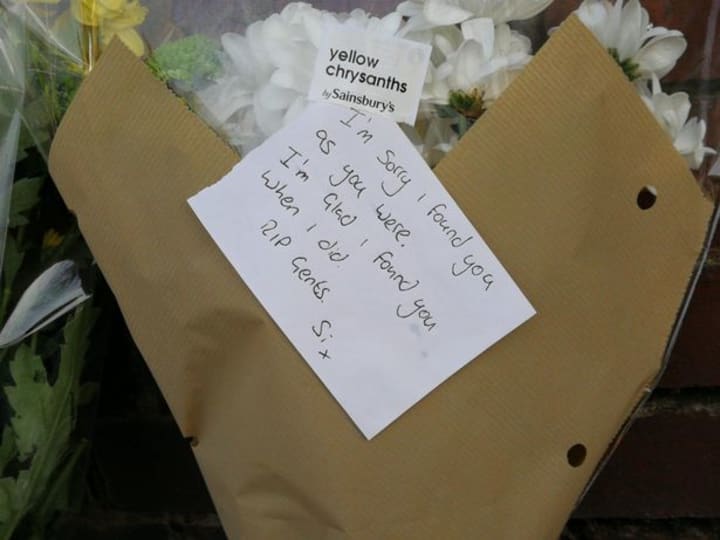 The delusions of Alexander Lewis-Ranwell were that he believed he was working for the police. He explained to the psychiatrist that he was being controlled by thoughts that he was helping police find a missing girl that was kidnapped by a paedophile.
He explains the day of the murders as this:
"I was walking down the street and I went to a house. There was a sign on the door about a man and a cat, something like that. I wanted to talk to the man but then I saw an outline of a dead dog on the carpet. It looked derelict like nobody would be in. It looked like the sort of place someone could be hidden and nobody would know. I thought the girl might be there at first. He came downstairs, he was drinking cider- I don't know why I added that in- I hit him in the head with a hammer."
He, then, walks around for three hours and comes across the house of twin brothers Roger and Dick Carter.
"There was something about this house and the state of derelict it was in. I saw it and thought there could be a cellar, basement or coal bunker where you could have someone without anyone finding out. I started off thinking there could be a high chance the girl was in that house. That's when I realised, I needed to go in and rescue her. I went inside and saw the two men. At first, I didn't say anything, I just went outside into the garden, looked around and picked up a garden spade before going back inside. You know the rest."
Alexander says after he visited the two men in their home and killed them, he visited three pubs called Twisted Oak, The Huntsman Inn and The Poachers in nearby Ide, before retracing his steps and heading back into the town centre. He was seen in several pubs in the town like The Hole in The Wall and The Stand Off. The defendant spent the night sleeping rough at Exeter Castle before making his way to the hotel where he assaulted the workers and was arrested.
Alexander Lewis-Ranwells' had no mental health issues linked to his childhood. He had a good childhood and was raised by two working professional parents. In his early adulthood he travelled to Australia and New Zealand. He also worked as a labourer. Instead, his paranoid schizophrenia is put down to his heavy cannabis usage and issues started to arise in 2016 when he was put in hospital and sectioned under the mental health act suffering delusions. After this was when he was diagnosed with paranoid schizophrenia, a mental health in which you typically suffer delusions. This is a belief held with complete conviction, even though it's normally mistaken, strange or an unrealistic view.
Police have come out with multiple statements, defending the actions of the multiple instances the days before the triple murders.
Devon And Cornwall Police Response:
"Lewis-Ranwell was released on police bail so additional inquiries could be completed in order to refer the case back to CPS (crown prosecution service). A decision to release the detainee on bail was not based solely on the classification of the offense but alongside, wider circumstances and information available."
"During his time in custody on February 8th and 9th, Lewis-Ranwell had a number of interactions with medical professionals, at the request of police, none of which resulted in a recommendation of a full mental health assessment."
"On February 9th, the duty custody inspector noted concerns of Lewis-Ranwell, and an NHS (National Health Service) liaison and a mental health practitioner was called. They conducted an assessment over the telephone and recommended he be seen by the emergency duty team."
"The team requested a mental health professional see Lewis-Ranwell but was not available until the following day so recommended that an alternative option was to wait for the forensic medical examiner to attend."
"The officers arranged for an assessment to be carried out by the forensic medical examiner- a qualified doctor. He observed no evidence of acute mental health issues warranting hospital admission."
"A custody pre-release plan was drawn up and on 10 February Lewis-Ranwell was provided with paperwork to enable him access to the Liaison and Diversion services after his release. We could not have delayed his holding time any longer as to have done such a thing would be unjustified and unnecessary based on the medical advice and custody time limits."
In my opinion, although the police have said that they did everything in their power to make sure he was mentally fit for release, they should have held him under the mental health act until a mental health professional was available to see him. Although he was seen by the forensic medical examiner, I do not think the doctor's decision in this case was justified and could have requested for them to wait until a full mental health assessment could take place. Releasing Lewis-Ranwell with paperwork, whilst he was having the delusions he was, was clearly not a sufficient enough way to get him the mental health help he needed. The triple murders of Anthony Payne, Roger Carter and Dick Carter could have definitely been prevented in this circumstance. Alexander Lewis-Ranwell is now being held in a high security hospital being treated by doctors until they see fit for his release, however, he will not be released for many years to come.
Want to add any other comments to this? Discuss it with me at on the facebook page Talk Of True Crime
For More True Crime Stories:
About the Creator
I like to write about true crime and do small investigations. I also write fiction sometimes
Reader insights
Be the first to share your insights about this piece.
Add your insights