Reason First: Who Killed James Brown?
Should Brown's death be viewed as a murder?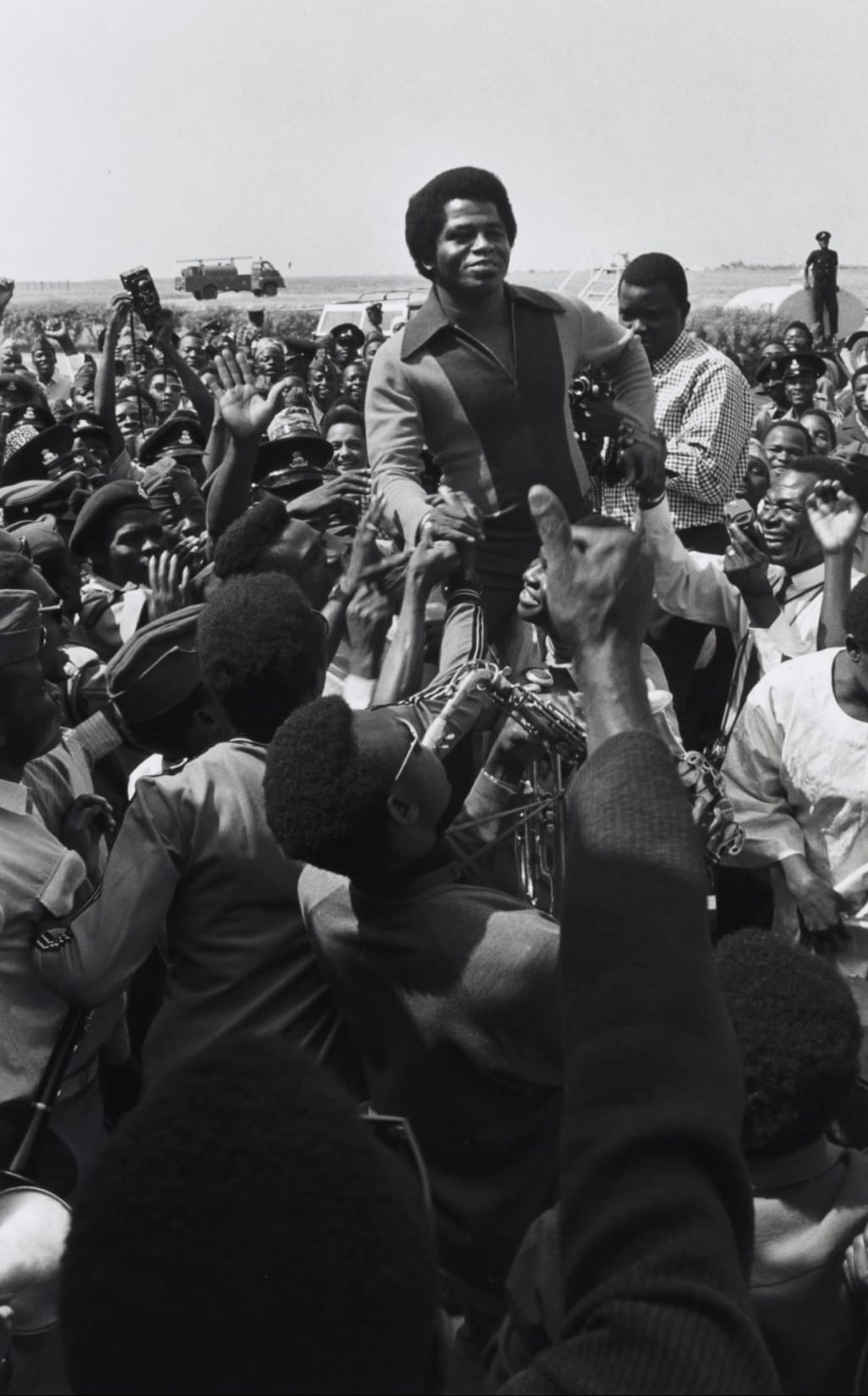 The Hardest Working Man in Show Business, James Brown, met his end in 2006. Now, new evidence suggests that someone murdered Brown. District Attorney from Atlanta Paul Howard, is determined to find facts sufficient enough to evaluate the claims. A woman says that the case should be re-examined. Jacque Hollander brought the idea of Brown being laid down by wicked hands to Howard. She also alleged that Brown's wife Adrienne had died under suspicious circumstances after a cosmetic surgery incident. Rumors had swirled like a tornado sweeping through the midwest but left only trails of misunderstanding and falsehoods. So, what does all of this mean? Most likely, people will not be as interested in an investigation as digging up old dirt will not bring Brown back to life. But with the Who Killed Malcolm X? Netflix special that shone a light on the assasination of the Muslim leader, folks, on the other hand, may crave clues as to the shady death of one of the world's biggest acts.
With messages and folders full of information regarding the case, there may be some traction involved. At the time of Brown's death, the report read that he had perished from pneumonia. New articles point to more nefarious actions. With the fact that Brown died over a decade ago, some may shriek that this whole affair should be left alone. But murder cases, if this is found to be one, never fall into the category of ending on account of a statute of limitations.
James Brown dazzled on stages all over the globe. For Hollander, she felt that it is necessary to honor The Godfather of Soul by remembering that he may have been slain. This is not a new inquiry. In 2017, Hollander, who also alleged that Brown raped her, said that she had extensive pieces related to Brown. In an exhaustive study by CNN, the news giant wondered about the final moments of Brown's life. Fifteen questions served as a basis for reporting alleged happenings that occurred in the entertainer's hospital room. A vial of blood remains in the possession of one of Brown's friends in an effort to demonstrate foul play. Some folks maintain that James Brown is no longer (or never was) in his crypt, fueling suspicions that the singer and dancer's body has vanished. This, obviously, would make an exhumation impossible.
But the real story here is what will happen if the fact is that Brown fell as a victim of murder? Will it bring closure to his family and friends? Hollander's stories, meandering, overlapping, and opaque at times still might have some credibility. If an investigator can decipher her rushed and almost incoherent ramblings, then there might be a case. But to trust this woman means that one must carry a boulder of salt regarding her word.
For all the intimations swirling about both the late James Brown and Adrienne Brown, it is possible that the truth may come out anyway. It will be a tough sell for those who only want to see that the two remain in their solemn states.
But with renewed interest in this investigation, there might be a chance for years of disinformation and misintegration to finally integrate. It would occur to the casual observer that Mr. Brown's death was just what his death report reads: fluid in the lungs and a heart attack. If there are any other findings that lead to what Hollander has said and the facts, then there must be a resolution to all of this.
If not, The Godfather of Soul will forever be shrouded in a dour sense of the unknown. A life full of motion and energy may be remembered for an alleged murky murder mystery. May that not happen.