Reason First: The Story of Selfless Murderer Albert T. Patrick
Along with accomplice Charles F. Jones, Patrick found self-destruction. How did that happen?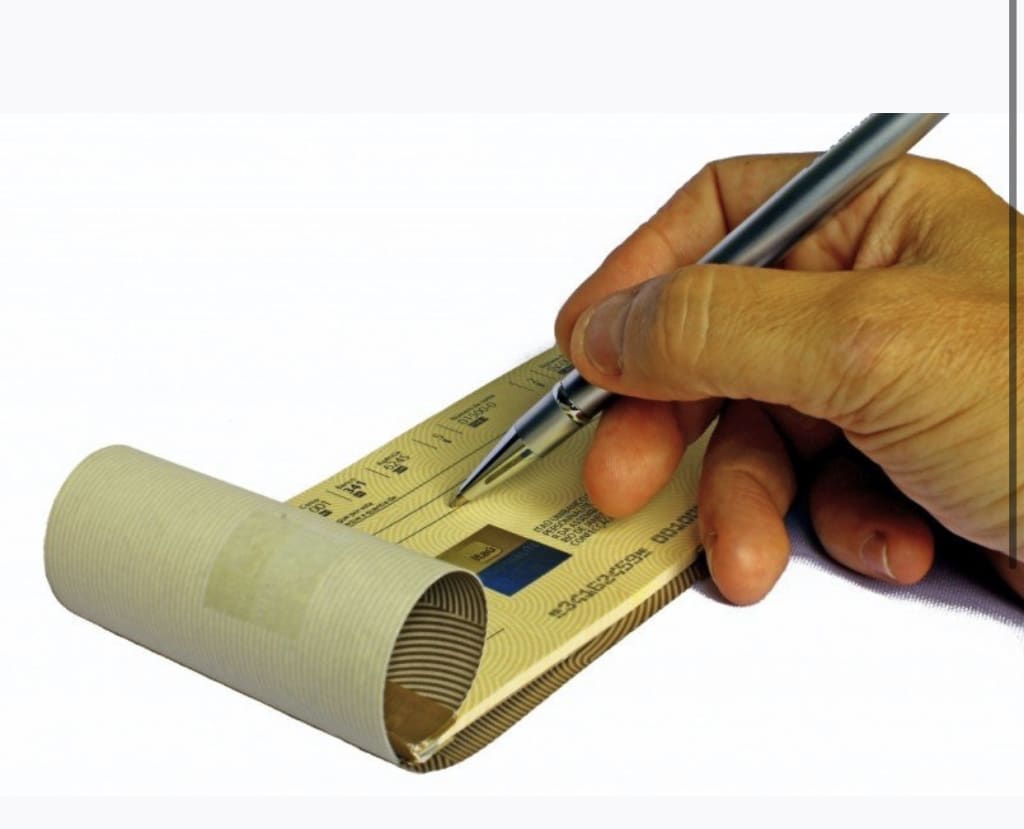 Greed did not drive Albert T. Patrick to commit murder. Greed is about producing and creating more and possessing ambition to always want more...morally and legally. With the aid of Charles F. Jones, Patrick defrauded and murdered cotton, land, and railroad tycoon William Marsh Rice.
Instead of going about making money these two shady characters busied themselves in taking money. A $25,000 check proved to be the downfall of Patrick and Jones. Jones had miswritten Patrick's first name as "Abert T. Patrick" rather than "Albert T. Patrick." This of course caught the attention of a bank clerk. The clerk spoke with Jones who tried to assuage the financial representative. He wanted to get in touch with Mr. Rice but was informed that the millionaire had died.
After Rice's cremation, the check still caused suspicions. Both Patrick and Jones found their wrists in the cold steel of justice in 1900. How did Rice die, though? Patrick insisted that Jones poison the entrepreneur with chloroform as he slept.
Jones flipped on Patrick and attested to how his partner in crime had wheedled him to dispatch Rice. Jones soon would attempt suicide but survived the
The jury found him guilty and Judge John William Goff sentenced him to die by electrocution. Later years saw Patrick's sentence commuted to life in prison. He caught another break in the process. In all, the state of New York pardoned Patrick. He received disbarment in his home state and fled to the south to continue his law career until he died in Tulsa, Oklahoma in 1940.
What should be the greatest takeaways from this entire situation are the facts that selfishness and greed had nothing to do with Patrick's and Jones' behavior. Their self-destruction and evil should be at the forefront of the case. When they saw dollar signs, they did not figure out they could produce a fortune like Rice. They did not say to themselves that they could make a killing by creating, making, building, and producing. They just wanted to commit a killing. They just saw a pile of cash and wanted to grab it. There is no moral ambition to be found in their actions. Their selfless devotion to palming dollars rather than to generating a fortune based on their virtues severely damaged their lives.
With Jones, his physical self harm resulted because of his ugly, unselfish soul. Patrick's mental self-harm tarnished his name and brought down his reputation forever.
Both men will be remembered for their vicious actions, Patrick will be the most infamous. His scheming, plotting, and decision to have Jones forge the check and murdee Rice all contributed to a disturbed person.
To not do the "dirty work" of killing Rice, Patrick evaded everything. He moved as if he could not be caught. He used his hubris not his ego to be attached to the murder. Patrick's actions spoke of a man unhinged from reality. And Jones served as a lackey who betrayed Patrick. This is the case for snitching. To go "ten toes down" and rat out your accomplice over a murder showed that being a stool pigeon is alright. Jones didn't want to just go against Patrick, he pursued a way to preserve himself. At least that was until he tried to slice his throat and still lived after that.
The concern for one's own self-interest is the definition of selfishness. But the moral injection requires the explanation of why one should care for one's own interests. It requires the understanding of one's own self-worth and esteem. That is earned through constant action and evaluation of one's words and deeds. Patrick was no mastermind. He took the idea of selflessness to new lows. Only the selfish know that money is to be made not attempted to be stolen and related to a murder.
Reader insights
Be the first to share your insights about this piece.
Add your insights