Reason First: Should Rapper Tay-K Serve over Half a Century Behind Bars?
The rapper is facing football numbers for his role in robberies and murder.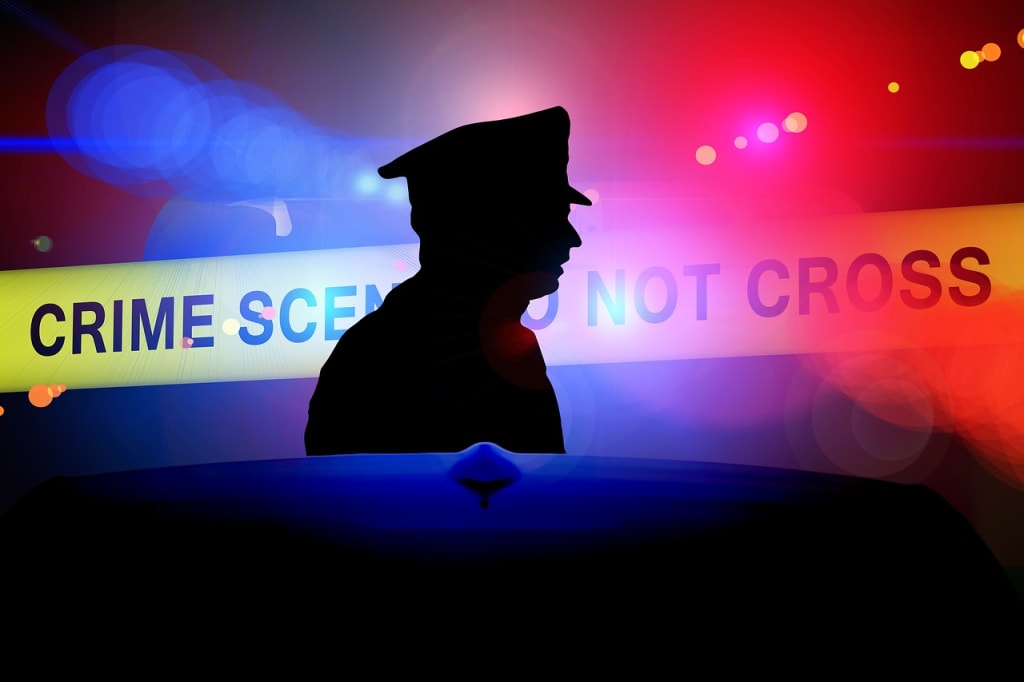 Fifty-five years. Fifty-five years can mean a lifetime of things. Graduations, promotions, weddings, births can all occupy this stretch of time. For rapper Tay-K, his version of 55 years will consist of one hour of physical training every day and the rest confined to a cell. It serves him right. This convicted felon will be looking down these 55 years for his role in robberies and murder. Now, there is a campaign to fill his prison commissary with books, letters, and money to help him "cope" with his time behind bars. Tay-K went on the lam before his capture by United States Marshals. He even released a song called "The Race" right before his capture. In that time, he took to Twitter to voice his "outrage" over being confined to his house.
What all of this spells is a generation of youths living on the wild side and the wrong side of the law. Without the faculty of reason fully employed, Tay-K, among others in the genre of hip-hop, have shown that thinking comes second to them. The power of thought seems to be a low flame rather than a raging inferno in the minds of these men and women. Tay-K just had to think about his actions before engaging or participating in them. He must serve at least 27 and a half years before he is eligible for parole. Those seconds, minutes, hours, days, weeks, months, years could have been filled with creativity and personal relationships with friends and romantic interests. Instead, Tay-K will have to fend for himself in the prison system where the times can be rather cruel.
But he deserves it. The victims that received death or became stripped of their belongings should be considered for books, letters, and money. The offender should be punished according to the fullest extent of the law. This young male had all the chops; he offered singles on the Billboard Hot 100 charts. He had just signed a deal with a record company worth over six figures. So why and how did this miscreant end up in the slammer? The emotion-driven attitude of today's culture (extending beyond the genre of hip-hop) is the root of all of this nonsense. Feelings supersede the ability to think through situations. Every ounce of thought that could have saved the lives of the people that Tay-K devastated would have been worth tons of regret, shame, and guilt.
Tay-K is just a symbol for the greater populace who commit crimes at such a young age. At just 19 years old, this rapper turned convict must face the reality of his situation. The bleakness and the dreariness all should fall upon his shoulders and invade his mind. He should be compelled to reimagine those vicious acts in which he involved himself. But truthfully, let's face it. He's going to be allowed food and clothing provisions, medical care, heat in the winter and air conditioning in the summer. He'll most likely pursue higher education and earn some kind of degree while behind the wall. He'll be given the greatest of care by physicians and psychologists and psychiatrists. But what about those who have been silenced or their life forever rocked by this louse? Shouldn't they be given free treatment and gifts and training and evaluations?
While Ethan Walker and Mark Saldivar will never breathe another breath of air, Tay-K might walk and talk and live out that 55 year prison term. But Saldivar will not be able to talk to his parents or his three brothers and sister. He will never snap another photograph. Ethan Walker will not have the opportunity to crack jokes with his parents, siblings, and friends. He won't be able to play hockey again. And for what? The unthinking, denunciation of the intellect?
Tay-K now will know the feeling of the loss of freedom. Let's see if he lasts at least until parole.