Reason First: Nan Patterson and the Case of the Murdered Lover
People accused the entertainer of murder. But did she fall in love just to kill Young?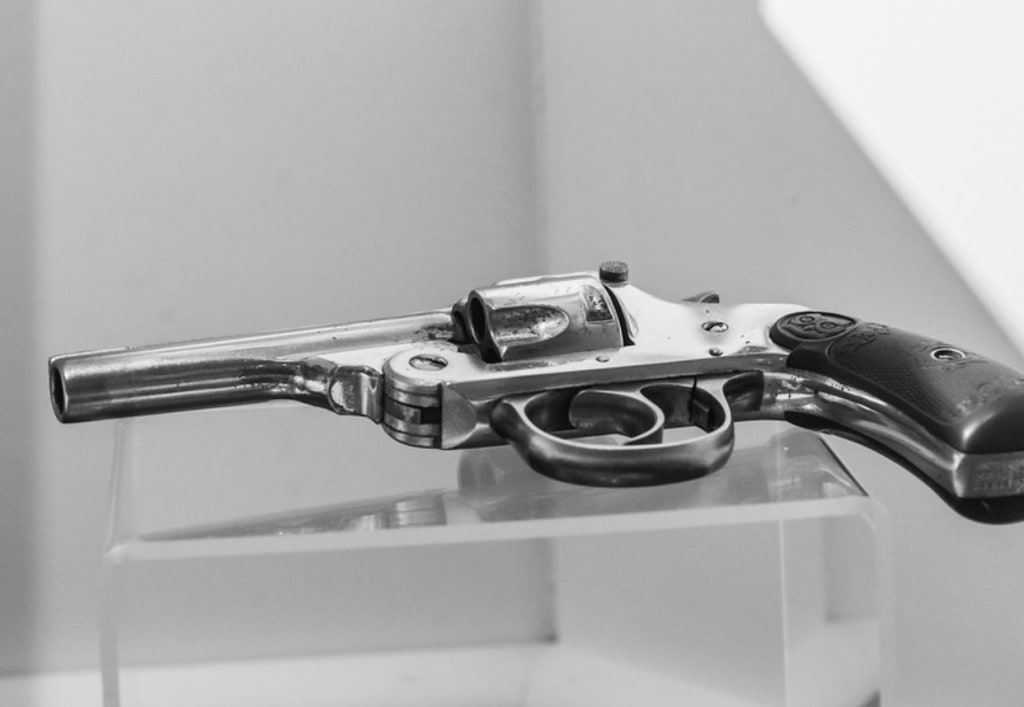 An actress and a dancer garnered 1904 New York City's attention for all the wrong reasons. She received accusations regarding the murder of Caesar Young, a married bookmaker. The actress named Nan Patterson had been married just as Young had a wife also. This didn't matter. The pair carried on a tryst. During a carriage ride down Broadway, Patterson and Young travelled to have him meet up with his wife at the docks. In time, Young would be shot dead with a firearm belonging to Patterson. The woman received the cold steel of justice around her wrists on the charge of murder.
At the initial trial, the jury remained hung. After much deliberation and courtroom spectacle including the state saying that Patterson gave a "silly story," the dancer and actress generated divisive statements. As the state claimed that "murder in her heart flamed" crowds outside of the courtroom were like patrons at bars and saloons shrieking, "Free Nan Patterson!...She's done nothing wrong!"
In all, the final trial led to Patterson's release from police custody. A liberated Patterson sent herself and her sister on a shopping spree replete with photographers taking puctures of her.
The essence of this story is love found in a precarious situation. Oscar Wilde once quipped that "Love is a misunderstanding between two fools." Maybe Patterson and Young had fallen out of love with their legally-bound lovers and found each other's company to be superb. Or they shared something of true substance. Regardless, the murder became sensationalized as publications across the nation picked up on the story.
Patterson would maintain her innocence to the grave. Again, what did she do to find the real murderer? Did she set up campaigns like a political party manager? So, she was found not guilty. In what ways did she search out and aid law enforcement in discovering Young's killer?
All signs pointed to Patterson but the state failed to sway the jury—thrice. For another murder trial that rocked turn of the century New York City, maybe the jury just wanted to see a comely young woman out on the streets. How much objectivity did the jurors inject into the case? Did they weigh the facts of the investigation which denied any indications of suicide? So, what did these people do? Did they allow a guilty woman to run rampant in the streets to further her entertainment career?
Patterson had her detractors amongst a sea of support. Armedi Beauparlar issued a scathing letter that claimed that he would have shot Patterson.
Apparently she walked away like a lynx who just avoided a trap in the mountains. Patterson's show biz background contributed to her high profile case. With her status as a liar and a cheat against her husband she could have been denied clemency in civil court, if her spouse was an upstanding gentleman. Legally, she could have been accused of adultery and her husband would have had solid evidence to divorce her.
Patterson lived the rest of her life in relative obscurity. Theories about how the weapon jostled in the carriage and how the incident actually turned out to be an accident. Other ideas involve the idea of Young attempting to kill Patterson and she shot him in self-defense.
Whatever the case, this situation should be regarded as a landmark case that should confound and stimulate conversation. Law schools must study this case for its peculiar nature and weird goings-on. Nan Patterson will forever go down in history as the woman who saw an acquittal in relation to her lover's death. But did she still have the misunderstanding after all of those years?