Reason First: Is It Proper for Rapper YG to 'Stay Dangerous'?
How long will gangs continue after the shooting of rapper Slim 400?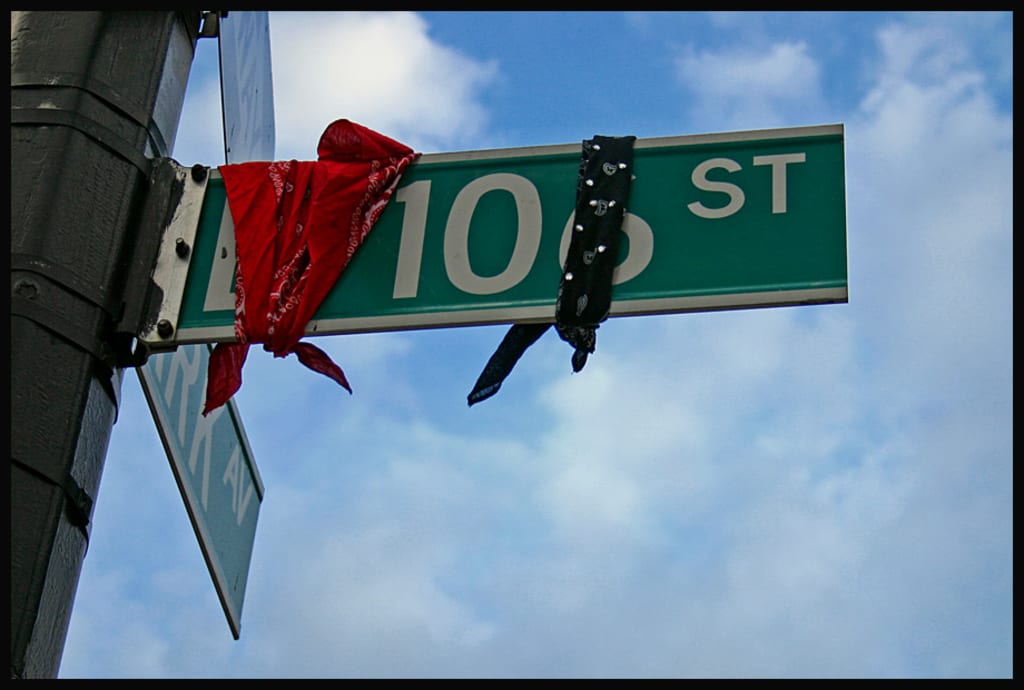 The bullets, gun battles, and animosity associated with the hip hop genre hinder it from being a culture. For rapper Slim 400, who survived over nine shots to his body, the whole gang mentality should be put to rest. As his associate YG has said that he will "stay dangerous" this only perpetuates the back and forth between gang members. With the shooting death of Nipsey Hussle, YG explained that the slain rapper was a "brother from another color," referencing the fact he is a Blood and Hussle was a Crip. But with Slim 400 expected to make a full recovery, the winds of vengeance may begin to blow. Hopefully, guns remain cold. When asked by a TMZ reporter if he has "any message for the people that did it" YG just waved off the question with a "C'mon man."
While the marathon may continue, YG is mum as to what might happen to the attempted murderers. He's a smart man. An allusion to retaliation would place a target on YG's back. Slim 400's shooting is just among the hundreds of shootings that have taken place in 2019 in Los Angeles County. His fortune lies in surviving this attempt on his life with another chance to experience the world. Maybe it is time for all of the gang affiliations and activities to cease. Thousands have been killed or wounded because of an alleged code of honor, discipline, and camaraderie.
What Slim 400's shooting should announce is the end to gang violence in the streets of America and the world. As close to death as Slim 400 came, he should be on the frontlines for the disintegration of the gangster lifestyle. YG's wisdom should guide him to the point where he can no longer accept a friend being shot or killed. He ought to have a contingency plan for preventing future strikes that remain gang related. For far too long, these kinds of crimes have plagued cities large and small. Why does this happen? Irrationalism, tribalism, and unreason remain the culprits. The idea that the gang life purports are not worth the bullets that threaten and take the lives of so many. Cut down in their youth, usually these people never get the chance to experience life fully.
If they are only wounded, some possess horrific scarring or paralysis. In Slim 400's case, while he is expected to return to some sense of normalcy, his body will never be the same. In addition, and more important, he may experience post traumatic stress disorder (PTSD).
While for the most part the "bangin'" has subsided from the insanity of the mid 1980s into the 1990s, there still exist factions who wish to do opponents harm. The proper movement to unite Crips and Bloods after so much bloodshed has seemingly been set to the wayside. Red and blue used to be enforced by the respective color wearer in a particular neighborhood. Now, the Crips and Bloods in certain instances can connect, console, and champion the cause of fraternity, allegedly. The truth is that the lack of rationality has led to the breaking up of families and apparent, endless turmoil.
What YG, Lil' Wayne, Chris Brown, and Snoop Dogg ought to know, as just a few names in entertainment who have had in the past connections to gangs or are still affiliated, should realize is that they're continuing the false narrative that gangs are cool. Though they may view the gang idea to be benign, it is in fact a malignant tumor on the healthy cells of society. Slim 400 didn't dodge a bullet, he took multiple shots. But he will continue. The same cannot be said for those mowed down by the muzzle of a gun. The proper thing to do is to institute reason, individualism, and capitalism to reach some sort of sanity.