Ramadan Abdel Rehim Mansour: The Express Train Killer
The life and times of a child rapist, gang leader, and serial killer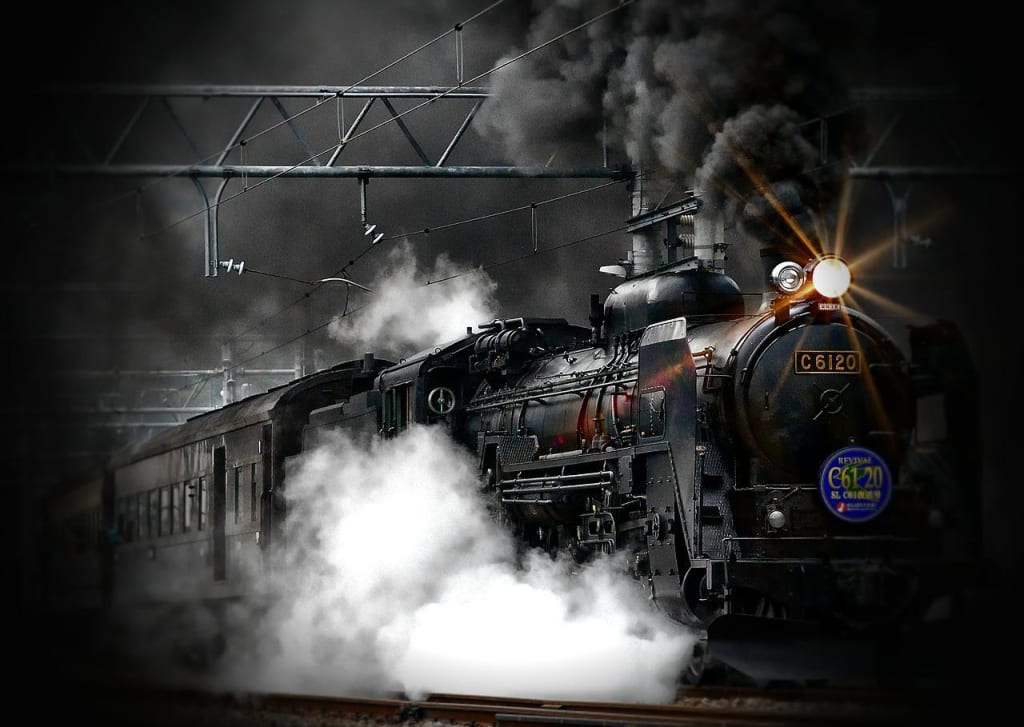 Image by Brigitte Werner via Pixabay
Ramadan Abdel Rehim Mansour, also known as "Al-Tourbini" (Express Train), was the leader of an Egyptian street gang responsible for the rape, torture, and death of at least 30 children during a seven-year period. His victims were predominantly young boys around 10 to 14 years old.
A Difficult Beginning 
Born in 1980, Ramadan Abdel Rehim Mansour was originally from the small Egyptian village of Tanta, located just north of Cairo. 
At the age of 12, Mansour began working at a small café at the local railway station to help support his family, returning home at the end of the day to hand over his meager wages to his parents.
Unfortunately, the young boy was bullied mercilessly by a neighborhood gangster. The young Mansour was weak, too little to fight back, and too poor to quit his job, making him the perfect target. Mansour bore the regular beatings and the theft of his hard-earned money at the fists of his tormentor for as long as he could.
Eventually, the bullying took on a far more sinister tone.
According to Mansour, he was raped by the thug, then tossed off of a moving train. The brutal fall left Mansour with severe injuries, including lifelong damage to his right eye and other ailments that required him to stay in the hospital for a month following the accident. 
Understandably, Mansour's life was irrevocably altered due to this encounter.
A Life on the Streets 
When Mansour was released from the hospital, he chose to flee his past rather than return home. 
With his pockets empty and his heart devoid of emotion, Mansour decided to head to Cairo. This move found him alone for the first time in his life. He was destitute and hungry, making him a prime candidate for the local street gang, which welcomed him with open arms.
Unsurprisingly, life in a street gang was not smooth sailing. Their indoctrination process included more beatings and brutal lessons in survival, with any mistakes being rewarded with a swift slice or two from a razor blade.
However, Ramadan Mansour was a quick learner. He absorbed the anguish inflicted upon him, proudly showed the scars, and acquired the lessons. All while simultaneously harboring emotions of vengeance towards those who ritualistically and joyously tormented him.
A Deadly Leader 
Mansour proved himself to be a born leader in the ensuing years, and he quickly progressed through the gang's ranks. Soon, he was the one in charge. 
No longer a victim. 
Not long after his rise to power, the killings started. 
Under the guise of a free excursion, Mansour and his accomplices would lure the victims, primarily impoverished street children, onto the carriage roofs of the Express Trains (Al-Tourbini), hence Mansour's sinister moniker. Once on top of the train, gang leader Mansour and his group would rape and torture the children, usually with razor blades.
After performing such brutal acts, the gang would dispose of their victims in several heinous ways. Their most common method was to toss the young children, who were either dead or barely alive, onto the tracks of impending trains. The trains would do the dirty work for them and obliterate the tiny bodies as they lay on the railroad. Mansour would also claim that he threw some of the victims into the Nile and that others he buried alive. 
Being poor unfortunate runaways, they had no one to report them missing. 
However, it was not just homeless children that were his target. With a memory of hatred, Mansour would torture and kill those street gang members who had plagued Mansour as he was rising through the ranks. Their bodies were thrown away in the filthy alleyways like rubbish.
Ahmed Nagui, a 12-year-old member of Mansour's gang, was another one of his victims. Mansour attempted to rape him, but Nagui escaped Mansour's grasp and reported the attempted rape to the local police station. Mansour was arrested and interviewed but later released due to a lack of proof.  
Once free, Mansour got his twisted revenge. The monster raped Nagui before murdering him and tossing Nagui's dead body off a moving train.
In 2006, police uncovered three abandoned remains next to the railroad tracks. This led to an investigation and brought the seven-year murder spree to an end. 
Trial 
In the end, 32 rape and murder charges were brought against Mansour, but only 15 bodies were ever found. 
The judge was appalled to the core, and he sentenced the perpetrators accordingly. In 2007, after the conclusion of the trial, five of the conspirators were sentenced to prison terms ranging from three to forty years. Mansour and Farag Samir Mahmoud, his right-hand man, received the harshest sentences.
 Death. 
Three years later, on December 16, 2010, in Burj Al Arab Prison, Mansour and Farag were executed by hanging.
Reader insights
Be the first to share your insights about this piece.
Add your insights