Racism's Ugly Face will Continue to Haunt Us.
How Racism has Continued to threaten World Peace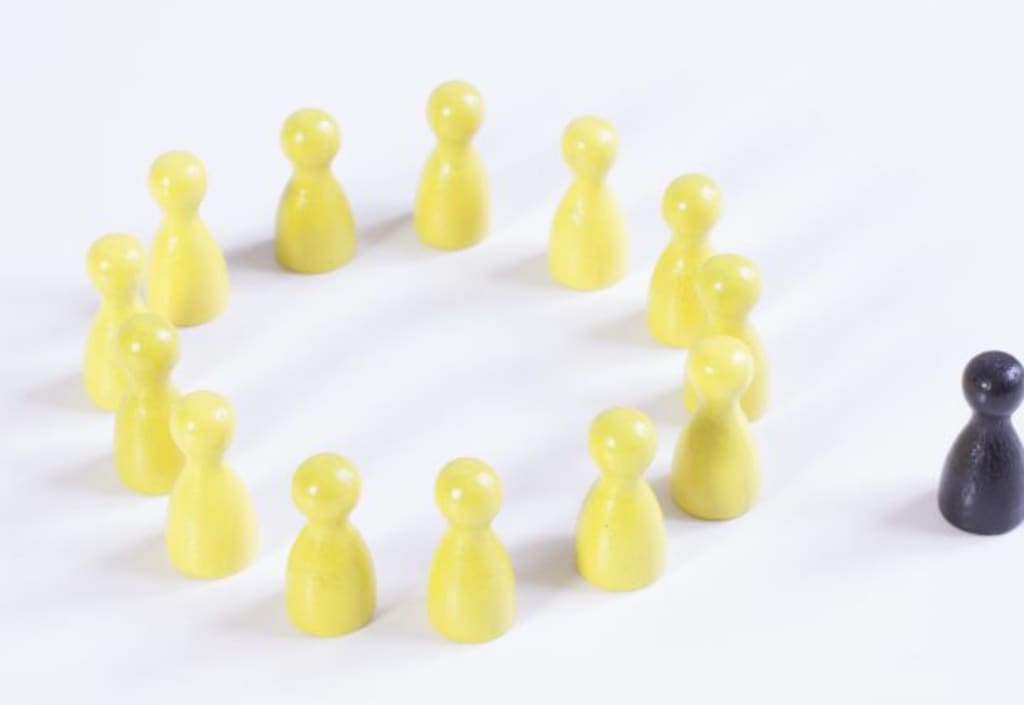 See what discrimination can do to a society
Racism comes in many forms, can happen in many places as well. Racism includes prejudice, discrimination or hatred directed at someone because of his colour, ethnicity or religion. It can also be directed at you due to your national origin. It is not acceptable for a company, a person or an agency to treat you differently based on your race, religion, ethnicity or national origin. It amounts to crime prosecutable by law. For example, there are reports on record of landlords who denied tenancy to prospective clients because they were black.
It is a criminal offence to subject a person to a bias of any form due to colour, national origin or ethnicity. Take the example of an employer who decides not to hire you because you are black. Such acts are uncalled for and should be prosecuted and be subjected to a heavy penalty.
Some illegal discriminations are much subtler and hard to detect through legal channels. For instance, some companies can adopt policies that cause unjustified and disproportionate harm to people of a particular race, national origin or ethnicity. Others do demand that you produce a certificate of good conduct from anti-crime bodies to facilitate consideration for hiring. Should you have a criminal record you will risk not being hired. This amounts to discrimination more subtly since it will hurt black and Latin job applicants who are more likely to have criminal records than the white.
No matter what past convictions are in the record, they will have nothing to do with an applicant's ability to do the job if you are to go with the current criminal justice system. To formulate policies and regulations to deny others their rights to fair hiring according to their qualifications is a criminal offence punishable by law. To be exact, this policy was formulated and adopted to exclude people of colour with criminal records and therefore was intentional and illegal. It was driven by wrong desire and motives and no matter whether it passed into adoption, it is still illegal and ill-meant.
Indeed, racism can take even much more subtle forms like acts of abuse or harassment. It may not involve violent or intimidating behaviour but so long as it causes injury to personal feelings or abuse to the person that you are or attempt to deny you service due to your colour, origin or ethnicity. There are racial name-calling and jokes to hurt or be excluded from groups or activities because of where you come from or your skin colour.
People's attitudes and actions will reveal if they are racist or not. As a matter of fact, one's attitude is likely to show what you are how you take others due to their colour, national origin or ethnicity. Attitudes can be very aggravating to the increase of racial barbs and acts directed at others who are claimed to be disadvantaged due to their colour or ethnicity.
It is imperative to understand your rights to stand up strong and protect yourself and others who are subjected to the same abuse. And how will you do that unless you know your rights?
Know Your Rights
Federal laws prohibit discrimination in housing, credit, employment and public accommodations like restaurants, theatres, parks and trains. That means you are protected by the law to exercise your full access to these entertainment spots and travel with a curtailment of any sort.
No one should deny you a home, a job or service at a business that is open to the public because of your colour, ethnicity or national origin neither should you be charged different price on the same account. Though such crimes do occur so often, you should know it is wrong and if it happens to you, you should raise the alarm.
Many constitutions of different countries prevent governments from subjecting you to bad treatment because of your race, colour or national origin. No one or authority has the right to mistreat you simply because you belong to a different culture or colour.
Do not hesitate to take the appropriate steps if your rights to free and fair, non-discriminatory treatment is abused. Take the following steps if you believe your rights are being abused.
Put together all the documents that will support your case. This may include emails, text messages, and application forms and to locate the people who made those discriminatory remarks.
You can prove you got discriminatory treatment by pointing to those of a different race, ethnicity or national origin who got treated better under the same circumstances than you. Equally, you can point out landlords who denied you home but gave out to others because they of another race.
Find out the right government agency that will take your complaint and act on it appropriately. You must engage the right authority with the mandate to carry out the investigations to their conclusive end and bring the needed justice.
File a lawsuit if necessary and on the advice of your lawyer or any state agent.
Should your landlord or employer, after learning that you have raised a complaint, take any action perceived to threaten you, you may file a separate complaint with the appropriate agency or body. The law protects you in this regard from scrupulous landlord or employer.
About the Creator
I write as a hobby, I write for money, I write for the community; to instill integrity and save our environment. As you read this short bio, I want you to know that my reason for excelling as a writer is because I'm nuts about knowledge;
Reader insights
Be the first to share your insights about this piece.
Add your insights