Rachel Joy Scott
This is story of Rachel Joy Scott, the first student of Columbine to be killed in the Columbine shooting.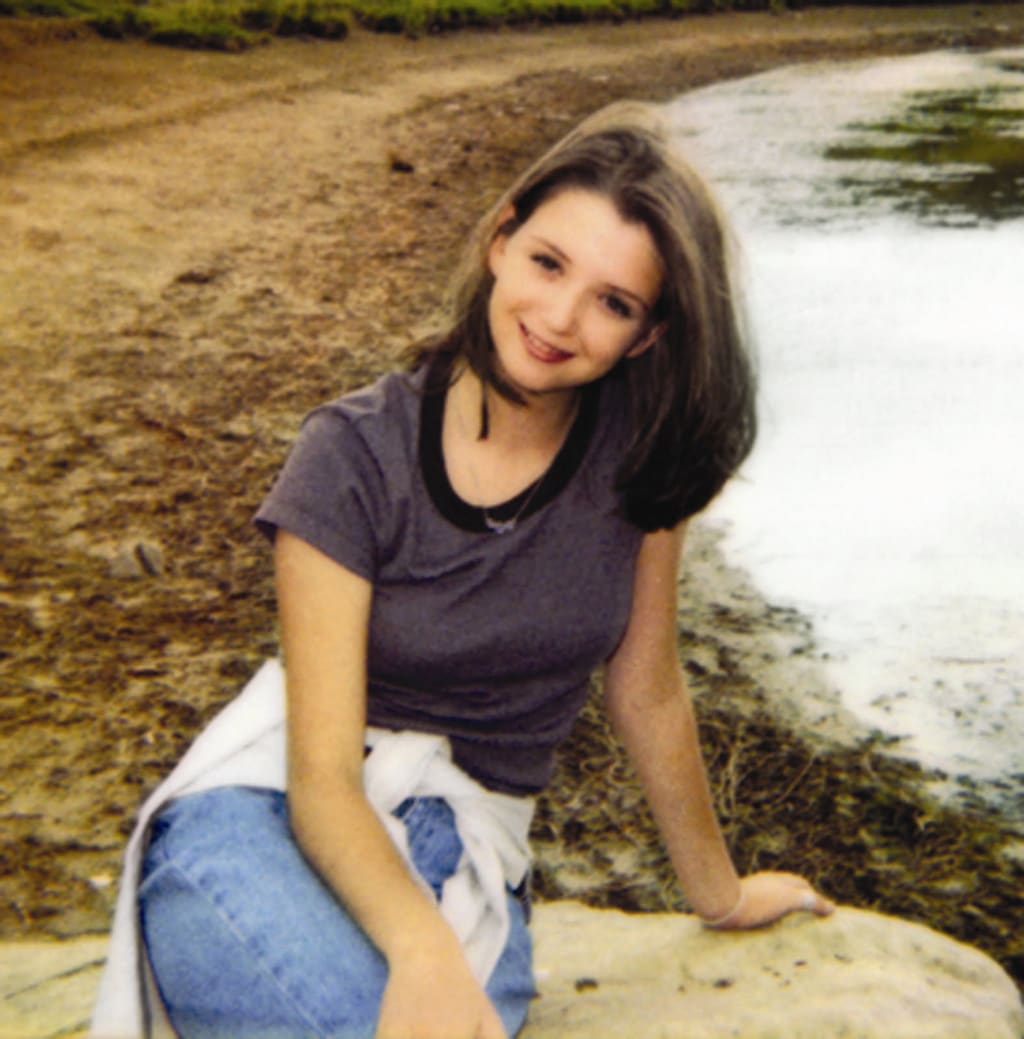 Rachel Joy Scott
Rachel Joy Scott was a smart, vibrant God fearing student at Columbine High School. She dreams of becoming a writer, actress, or a Christian missionary until April 20, 1999 her life and 13 other lives were cut short by two students. This is the story of Rachel Joy Scott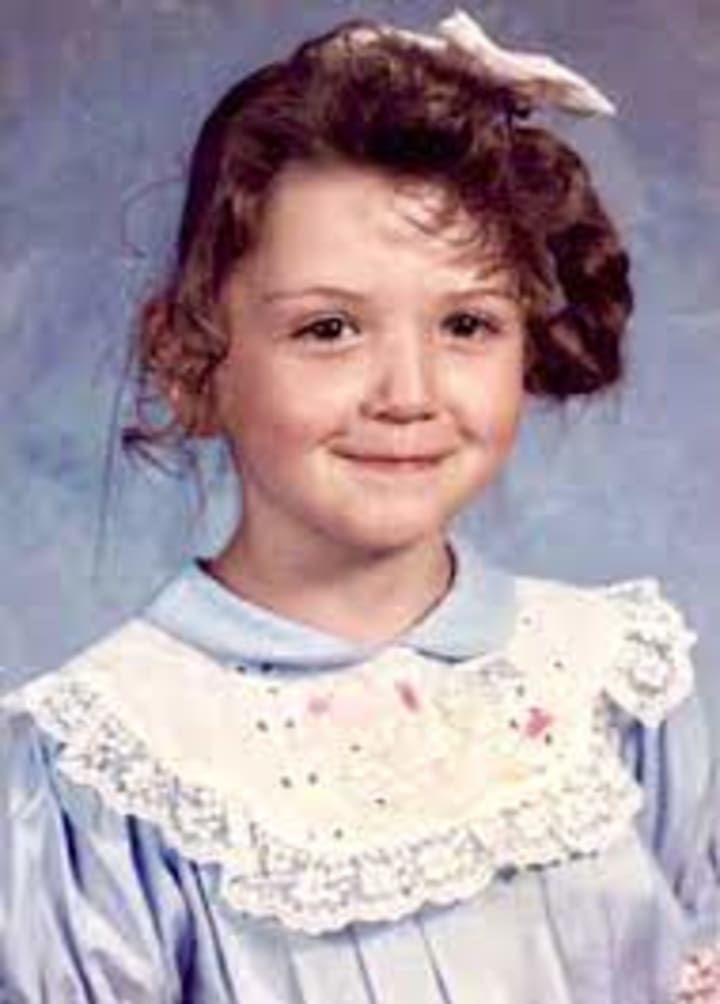 Scott was born on August 5, 1981 in Denver, Colorado to her parents Beth Ninmo and Darrell Scott. She was the middle of five children; she had two older sisters: Bethanee and Dana; and two younger brothers: Craig and Mike. When Rachel was seven, their parents divorced but maintained a friendship for the sake of the children. Scott's families are devouted Christians. Her father is a pastor at Lakewood, Colorado while working as a sales manager and her mother working as a homemaker. After her parents divorce, her mother, her and her siblings relocated to Littleton, Colorado, where she remarried in 1995. Rachel attended Dutch Creek Elementary School and Ken Caryl Middle School before she enrolled in Columbine High School in the ninth grade. When Scott was 11 in March 1993, she visited the church that her aunt and uncle attended in Shreveport, Louisiana and gave her life to God. At Columbine, Scott was popular among her peers, she was the member on the debate and drama clubs. Rachel would lose some friends because of her faith in God and those friends were mock her and were the type that goes partying and drink alcohol. She had a boyfriend but dumped him after he tried to get "physical" with her.
At 17, Scott was working a part time at Subway and was an attendee of three churches: Celebration Christian Fellowship; Orchard Road Christian Center; and Trinity Christian Center, where she choreographed dances at Sunday service. She was also an active member of church youth groups; at the Orchard Road Christian Center, she attended a youth group named "Breakthrough", where she displayed a passionate interest in both evangelism and discipleship. Scott wrote in her journals that her spiritual awareness developed greatly through attending this youth group, and she became known as a leading advocate within it.
April 20, 1999
The morning of April 20, 1999, Rachel was driving her and her brother to Columbine. Rachel and her brother Craig got into an argument then drops him off at the library, which would be the last time he would see Rachel alive. At lunch, Scott met with her friend Richard Castaldo at his locker. They went outside to eat lunch and have a conversation until two students from Columbine: Eric Harris and Dylan Klebold dressed in dark large jackets carrying guns. A pipe bomb was flung at them but never exploded. Castaldo saw the boys and their guns drawing at them thought it was some kind of senior prank. Harris and Klebold shot at Scott four times and Castaldo shot eight times leaving him and Scott shot dead.
She was 17.
Shortly after Rachel was murdered, Harris and Klebold went on a killing spree around the school killing 12 students and 1 teacher until the two shooters committed suicide.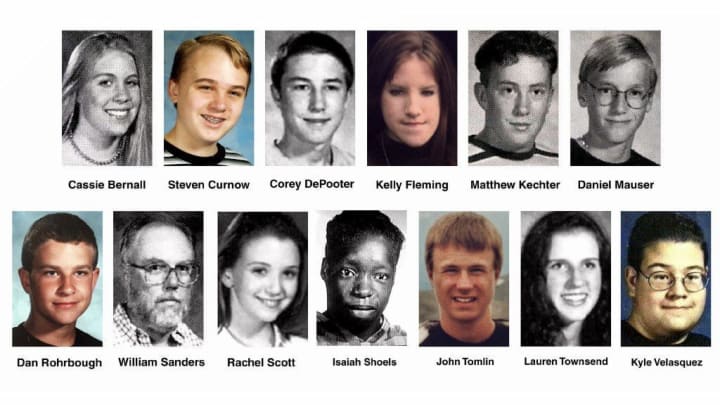 Rachel's family found out about the shooting from her sister until authorities confirmed her death to the family.
After he found out Rachel was one of the Columbine victims, Scott was expressing his regret having an argument with Rachel before she was killed. Her friend Richard who was shot next to her remains paralyzed from the gunshots. After the killings, Scott's car was turned into an impromptu memorial in the adjacent Clement Park after being moved from the school's parking lot by grieving students. A chain-link fence was also installed around the vehicle for mourners to attach their tokens of grief such as flowers, crucifixes, teddy bears, and letters of condolence. The car was ultimately covered by the objects left upon it by mourners.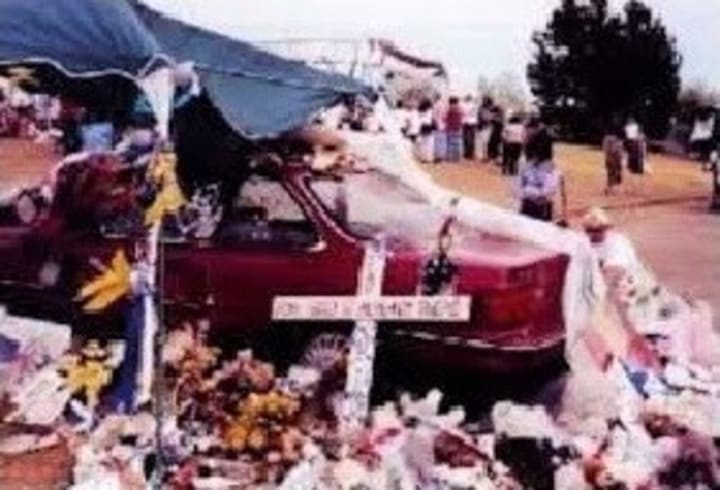 At her funeral, her casket was a blank ivory white, Rachel's classmates and friends who attended her funeral signed on her casket like a yearbook signing.Her funeral was televised on CNN and MSNBC.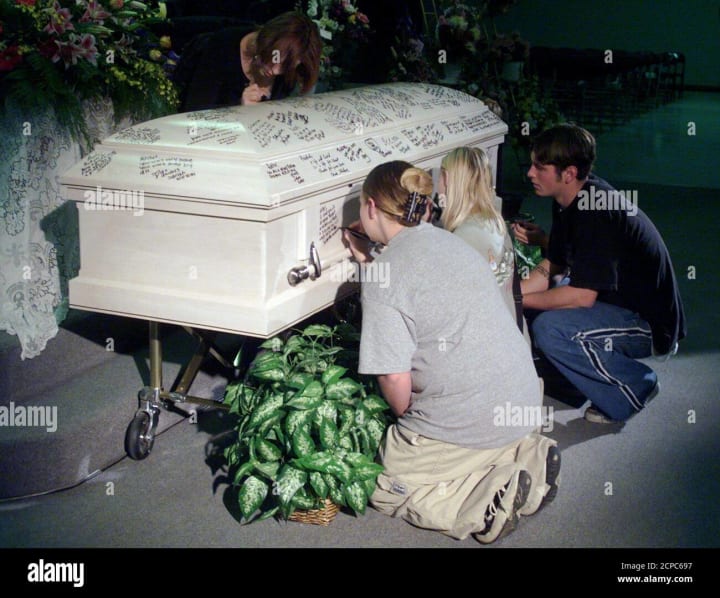 Rachel's families have continued on Rachel's legacy telling her story, her journals, her poetry, and talking at schools dealing with bullying and school violence. They published her journals and started the Rachel's Challenge founded by her father to get schools to advocate a safe and positive environment against violence, bullying, and discrimination. Her life has been into a Christian biopic faith film "I'm Not Ashamed", actress and singer Masey Mclain portray as Scott in the film. Beth, Rachel's mother was the executive producer of the film. The film was received negative reviews but honestly it could have been done better on Hollywood budget however critics praised Masey's performance as Scott.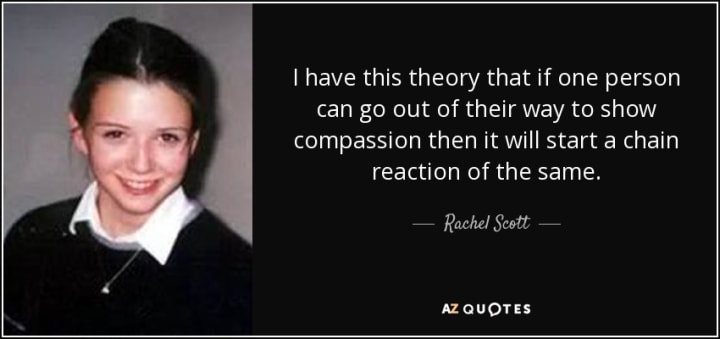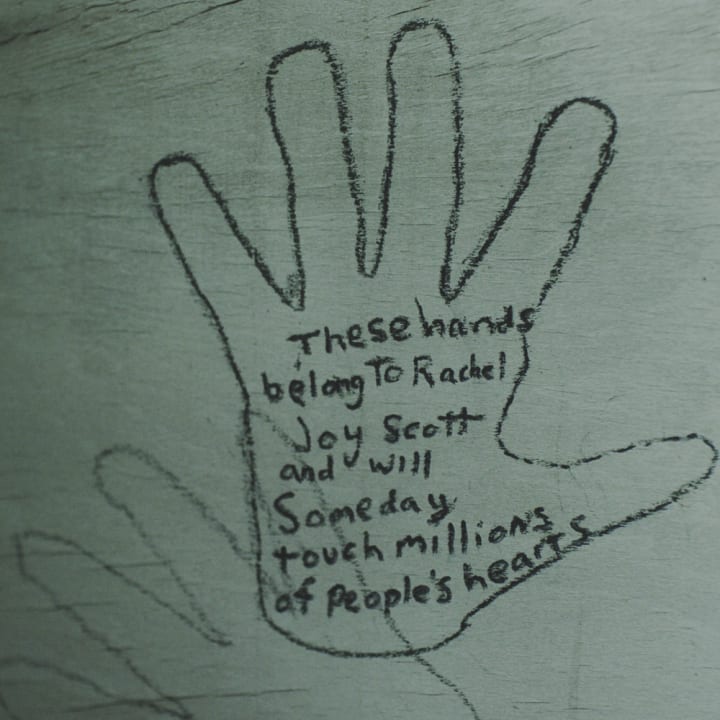 Source
YouTube
Wikipedia
https://www.latimes.com/california/story/2020-02-15/column-hed-like-to-get-past-the-columbine-high-shooting-but-life-has-been-a-struggle
https://rachelschallenge.org/our-story/about-rachel/
About the Creator
Hello, My name is Gladys W. Muturi. I am an Actress, Writer, Filmmaker, Producer, and Mother of 1.
Instagram: @gladys_muturi95
Twitter: @gladys_muturi
Facebook: facebook.com/gladystheactress
YouTube channels in the works
Reader insights
Be the first to share your insights about this piece.
Add your insights