Police Crack Decades-Old Cold Case of the Murder of 15-Year-Old Julie Ann Hanson
Using genetic genealogy, police found a suspect for the killing of Julie Ann Hanson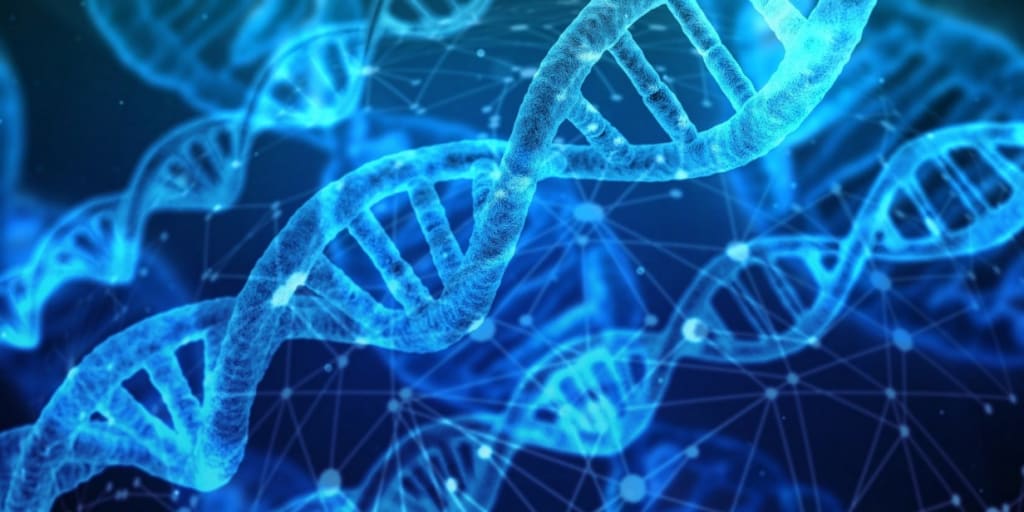 Image by Gerd Altmann from Pixabay
On a summer day in 1972, in the Chicago suburb of Naperville, 15-year-old Julie Ann Hanson borrowed her brother's bike to go to a baseball game and never came home. Her body was found later that day in a nearby field, with multiple stab wounds.
There were no suspects at the time, but that didn't stop police from searching for Hanson's killer for almost five decades.
According to Naperville Police Chief Robert Marshall,
"This was never a cold case for our police department. We were all conscious of Julie's murder looking for the killer, and we had Julie's picture on our desks and investigations for all these years."
On June 2, 2021, police took Barry Lee Whelpley, 76, of Mounds View, Minnesota into custody for the killing of Hanson. Whelpley, who was 27 at the time, is facing three counts of first-degree murder. He was arrested in Minnesota and is being extradited to Illinois.
Police discovered Whelpley through the use of DNA and genetic genealogy analysis.
"This horrific crime has haunted this family, this community, and this department for 49 years," Police Chief Marshall said during a press conference. "The investigation and resulting charges were truly a team effort that spanned decades, and I could not be more proud of the determination and resourcefulness of our investigators, both past and present, who never gave up on Julie."
What is genetic genealogy, and how did it lead police to solve Hanson's cold case?
Authorities can't go into details at this time about how they cracked the case using DNA to avoid risking the prosecution of the case.
Will County State's Attorney James Glasgow told reporters, "We can't go into the specifics. I think probably everybody in the media is aware of this procedure, and these detectives used it with great expertise, and resulted in the charges being filed here today."
Genetic genealogy is the practice of tracing a family tree using traditional methods, like birth records and land deeds combined with direct-to-consumer DNA tests, such as Ancestry.com and 23andMe.
You may ask why would a murder suspect provide DNA to a genealogy company, but the suspect is generally not who offers up DNA. All it takes is for a distant relative, like a cousin, to do so.
When police find enough of a match to determine the DNA came from a cousin or other relative of the suspect, they then turn to traditional genealogy searches.
Everyone shares about 12.5% of their DNA with their great-grandfathers. For example, if police find a 3% match for DNA, they can assume they have probably found a second cousin of the suspect.
Police then turn their search to traditional means to find relatives of the person with the DNA match. This can include looking up land deeds, birth certificates, death certifications, and searching social media.
Once the police find a suspect that fits: someone who was in the area of the crime at the time and someone who was the right age (not too old or not too young to commit the crime,) they zero in on a suspect.
It can be a long process to comb through someone's entire family, possibly spanning months.
How do police get DNA results?
Most genealogy websites do not provide their DNA data to police departments, citing privacy concerns. But, GEDMatch is a website where people can upload their DNA to find missing relatives. Once uploaded to a public space, police can search these databases for a match.
Though genetic genealogy can lead police to possible suspects, police then need to confirm a suspect's DNA for a match. They also need to build a traditional case against the suspect.
Most likely, someone in Whelpley's family, perhaps a cousin, uploaded their DNA to a public database, where police found it. From there, they could have traced the family tree back to Whelpley.
And finally, (if he's found guilty) after almost 50 years, the man that cut a young girl's life short in such a cruel manner will pay for his crime.
(Note: this story was originally published on News Break.)
About the Creator
Writing my life away. Runner/mama/wife/eternal optimist/coffee enthusiast. Masters degree in Psychology.
Reader insights
Be the first to share your insights about this piece.
Add your insights