Parents Who Kill Their Children
The Sad Truth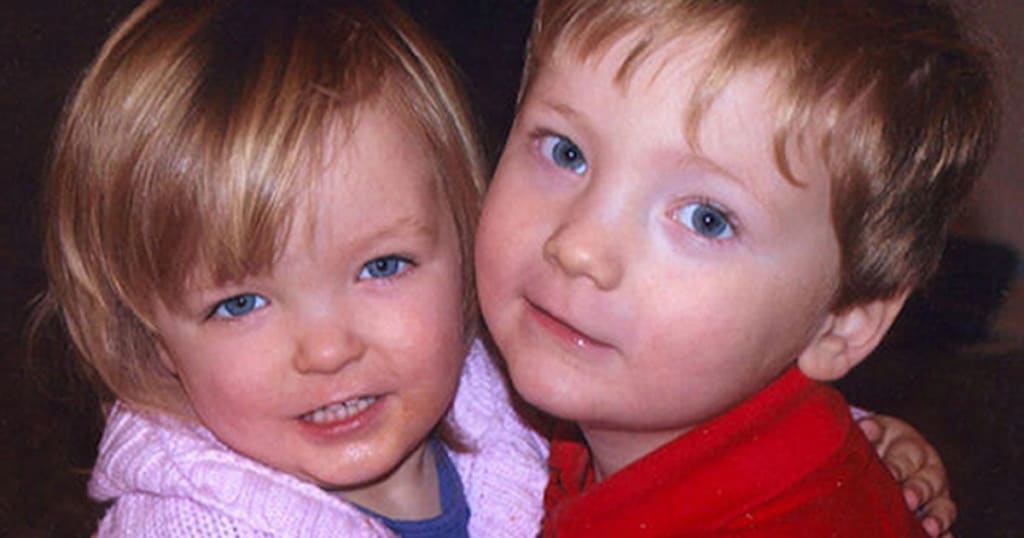 Elise, 2, and Harry Donnison, 3 were killed by their mum 
Elise and Harry Donnison were murdered by their mother, Fiona Donnison, in 2010. She smothered them while they were sleeping with their own pillows. The reason? To get back at her husband for leaving her and starting a new relationship. Forensic Science International published a study based on three decades of filicide (child killing) events between 1976 and 2007. In the United States, these crimes occur at the rate of 500 a year. Victims of parental murder were usually under six years of age (72 percent). One-third of those cases were babies under a year old. In fact, a baby is in the greatest danger of being killed on the very day it is born. There are five recognized motives behind filicide:
Suffering a psychotic break.
Altruism—the parent thinks he is saving the child from a fate worse than death.
Revenge against a spouse or partner.
An unwanted child
Neglect or reckless behavior.
Fathers and mothers kill differently and for different reasons. Mothers tend to kill newborn infants because they can't adjust to the needs of an infant, or because they are suffering from postpartum depression/psychosis. The FBI study on filicide shows that mothers kill on impulse and tend to be 20-22 years of age. Fathers who kill their children tend to be around 30 years of age, and they plan the murder(s). Fathers are apt to kill the entire family and then kill themselves. Their actions can often be tied to a serious life event such as losing a job or divorce. When a mother kills her child, it is big media news. In actuality, women are responsible for about 40 percent of child murders, fathers account for 57 percent. Boyfriends or stepfathers are the most violent killers of children. They throw or jump on a child. He produces abdominal, head, and spinal injuries, and usually chooses one child who has already been a recipient of his abuse. However, it is the married father who is most dangerous, because he tends to kill the entire family, including the mother. They claim to believe their families are better off dead than suffering impending poverty. The separated father tends to kill multiple children and relishes his revenge on his former wife, She has usually left due to his abuse.
Joel and Heather Smith and Kids
Joel Smith killed his wife and three children in 2014 in Saco, Maine. He then killed himself. Smith had been seeking treatment for severe anxiety and depression for several years, but the medication that helped him was dropped from his insurance coverage. Joel was suffering from panic attacks, insomnia, and obsessive worrying in the days before the killings. His crime was apparently a response to his wife hanging out with friends until 10:30 PM. The family was dead within an hour of her return.
Megan Hunstman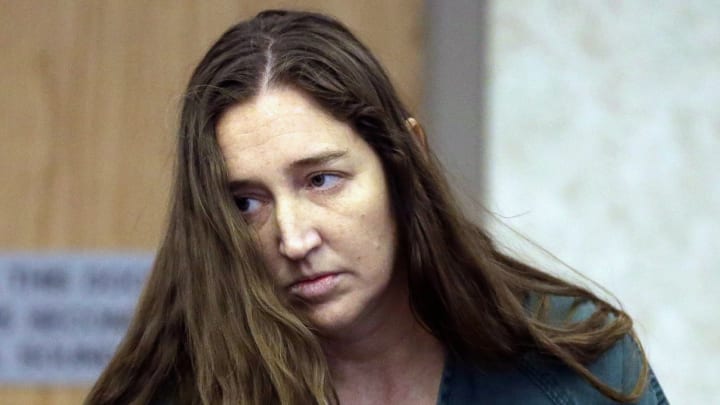 In Utah, Megan Huntsman killed six infants by suffocation or strangulation. Arrested in 2011, the babies were killed between 1996 and 2006. Her husband found one infant wrapped and packaged in a shoebox as he was cleaning out the garage. Apparently clueless about Megan's pregnancies, there were seven corpses found in total by the police. One was stillborn. Megan blames her addictions for the killings. She couldn't afford the children and pay for methamphetamine. When she eventually gave up meth, she became an alcoholic. You may ask how we can turn these statistics around, and there is only one answer. People must become more aware of the problems other parents display, and be proactive by reaching out to distressed parents reporting dangerous family situations to the authorities.