Netflix Assembled a Solid Crew of Reliable Wiseguys to Bring 'The Irishman' to Life
Scorsese, De Niro, Pacino, and the return of Pesci… Netflix has made audiences an offer they can't refuse!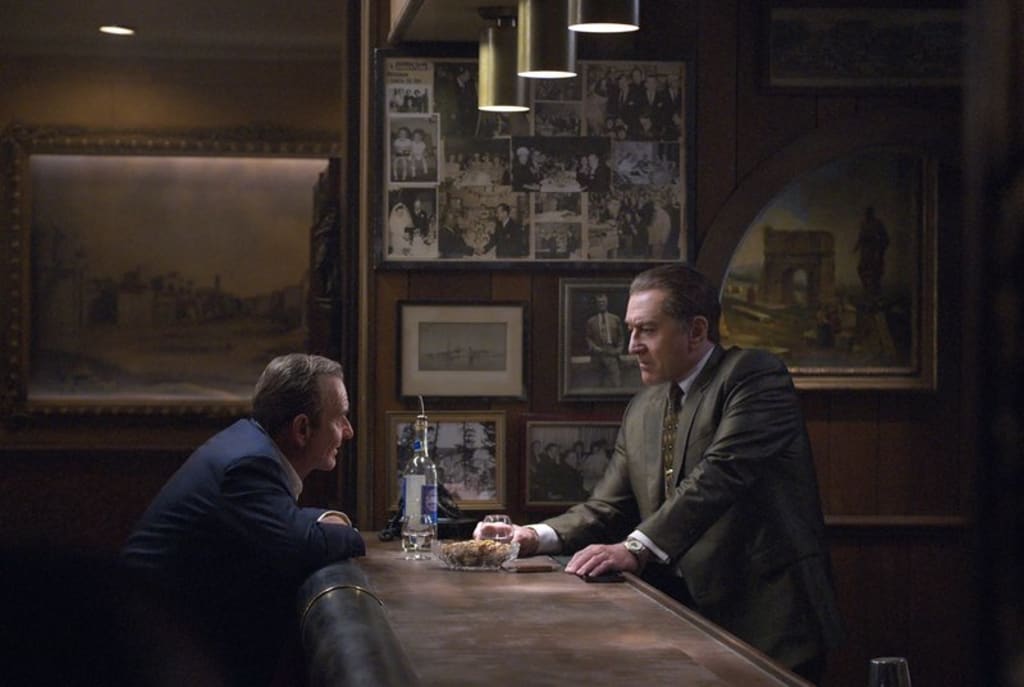 Goodfellas and Casino are arguably two of the best gangster films of all time. These two are classics most people have on their list of greatest of all time. They set the bar so high that one would assume the days of these caliber films releasing is probably at an end. On the contrary, Netflix, the streaming giant home to over 100 million subscribers, has set its sights on Oscar gold, and to accomplish their ambitious goal, they're bringing in the right Wiseguys for the job. That is right, director Martin Scorsese, Joe Pesci, Al Pacino, and Robert De Niro are joining forces to bring audiences The Irishman this fall. This momentous occasion also marks the first collaboration between Scarface's Pacino and the Wolf of Wall Street Director. And it marks the return of Pesci who has been in retirement for some time. After years of resisting the infamous auteur's offers, he finally gave in for what one can only be described as destiny, given all the parties involved. All of these individuals have some serious street cred when it comes to these types of films, so odds are this one will most likely stick the landing. And from the looks of this latest glimpse into the dark corridors of organized crime and political corruption, all signs point to this master plan going off without a hitch.
The Irishman chronicles one of the most famous unsolved mysteries in American history. That, of course, is the disappearance of a particular union boss that went by the name of Jimmy Hoffa. According to the book, I Heard You Paint Houses, Frank Sheeran unveiled things about being a hitman for the mob and claimed to know what actually happened to Hoffa. The infamous Teamsters boss disappeared one day in July of 1975. He has never been seen since, and most assumptions point to him being whacked. With him having a pension for hanging around with legitimate members of the criminal underworld, it is no surprise this is the general consensus as well as the basis of Sheeran's unproven claims. But one thing that we do know for sure is that Frank, who sometimes went by the nickname The Irishman, worked for the Pennsylvania based Buffalino Crime family after he served in World War II. He ended up being a good fit for that lifestyle and the dirty work it entailed. This all leads to the allegedly true story which the film is based on, which will bring the audience closer to the mystery than ever before, as well as provides an intimate look at all the players involved. It's a world built on favors, trust, and corruption. And when someone gets out of line, there is only one way to fix the situation; you use the right tool. And according to Sheeran, he knows which tool was used when it came to dealing with Hoffa.
Al Pacino plays Jimmy Hoffa and Robert De Niro plays Frank 'The Irishman' Sheeran.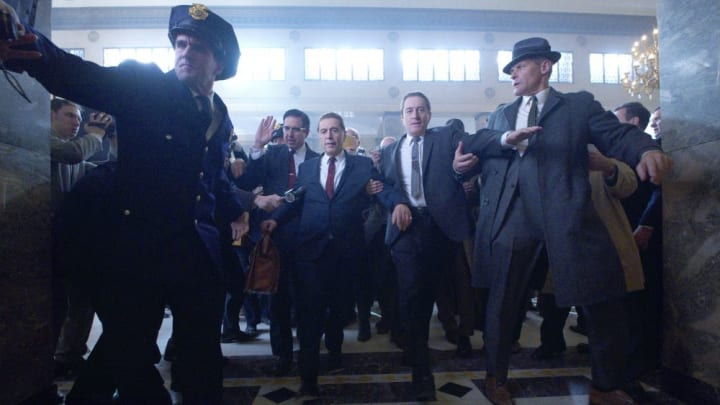 Scorsese will be employing a substantial amount of VFX work to de-age the actors involved. We get a glimpse of that handy work in this trailer, and while I'll admit that it looks a little off here and there, it's not distracting nor does it seem like anything but a work in progress. Martin is known for being very precise in the post-production process, so it's not hard to believe there is still a substantial work left to be done in this particular department. The film is set to premiere at the New York Film Festival later this fall, and it would seem the promotional run needed to kickoff before everything is up to the Scorses standard. So rest assured what we're seeing now will be much different and perfected in the film's final form. The estimated budget on Netflix's big gamble is estimated to be somewhere in the $160 million range, and the streaming giant is hoping it will result in some Oscar glory. No doubt they will be campaigning hard for awards like Best Actor, Best Director, and Best Picture. But if they nail the CGI stuff, they may pull a substantial upset in an Avengers: Endgame year and take home the trophy for best VFX.
Robert De Niro is Frank 'The Irishman' Sheeran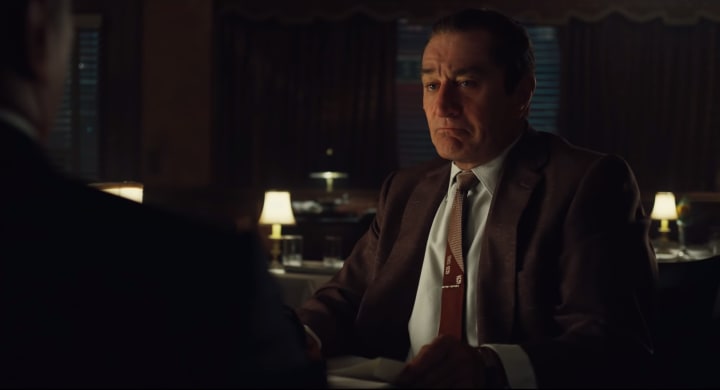 The boundary-pushing director has assembled the right crew to pull off this epic endeavor. Pacino, Pesci, and De Niro are some of the best the game has ever seen, and it is a wonder this hasn't happened several times before now. Especially Pacino working with Scorsese. How has that never happened? We honestly live in a bizarre world. But now that the planets have aligned and the prophecies have all come true, audiences everywhere will now get to see these talented heavy hitters finally come together to create another instant classic with The Irishman. Alongside these legends of the silver screen bringing this highly anticipated crime drama to life are Harvey Keitel, Ray Romano, Bobby Cannavale, Anna Paquin, Stephen Graham, Stephanie Kurtzuba, Jack Huston, Kathrine Narducci, and Jesse Plemons. This is a momentous occasion, and not seeing it could be seen as a failure to show appreciation. Everyone should get their affairs in order because The Irishman will arrive this fall.
Reader insights
Be the first to share your insights about this piece.
Add your insights