Murderer Chris Watts Says He's "A Changed Man"
Chris Watts Speaks Out Since Being Locked Away In Prison For Murdering His Family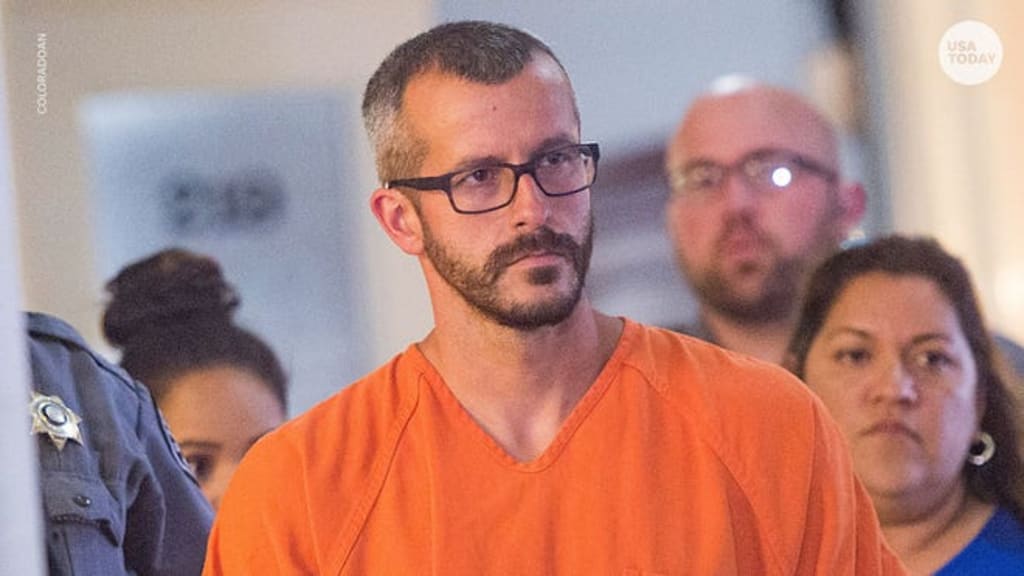 Netflix came out with a True Crime Special that captivated everyone. The true story of an All American Family in the state of Colorado. Shanann and Chris Watts looked like your everyday happy couple with two little girls.
Shanann would frequently keep her Facebook friends and family updated with what was going on their happy family with videos, posts, and pictures. But nobody expected what was happening after the camera was shut off.
Shanann and Chris's marriage was far from perfect. Chris's parents did not like Shanann from the beginning. It's reported that his parents did not even attend the wedding. They always believed that Shanann was not good enough for their little boy.
Reportedly before the murders, Shanann had a falling out with her mother in law and refused to allow her to see her two grand daughters. Chris was beside himself because he wanted his parents to know their grandchildren.
Along with this problem, reports state that Chris had stopped having sex with his wife. That's when she was starting to catch onto things. They would fight constantly. She believed if she took the two girls on a trip to her parent's house in North Carolina for six weeks. She stated that Chris would join later.
She had a hard time getting ahold of Chris after her arrival. He wouldn't contact her back via text or call. She was furious that he would go over 8 hours without contacting her. He would apologize and state he was busy or he's working out.
Little did Shanann know, she was on the right path of figuring out the truth. She would text her relatives and state she believes that Chris is having an affair. He will go hours without talking to her and doesn't even want to touch her. After he arrived in North Carolina, he had no interest in having sex with his wife he hasn't seen in six weeks. She stated it's unlike him.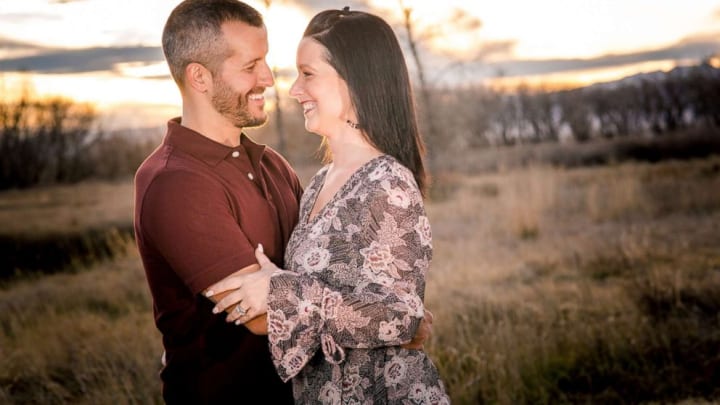 They arrived home, but shortly after their arrival, Shanann had to go on a business trip to Arizona. She left her two girls behind with their father. While in Arizona, Chris stated to her that he was going out to a bar. Shanann noticed by her bank statement that he had spent more than just for himself.
Her colleague stated Shanann was distraught when she dropped her off around 2am back at home after the trip. Reports say that morning is when she confronted Chris about the bar. He told her that he didn't want to be together anymore. This is when he came clean about the affair. He was seeing a girl while she was in North Carolina and Arizona. He had fallen in love with her.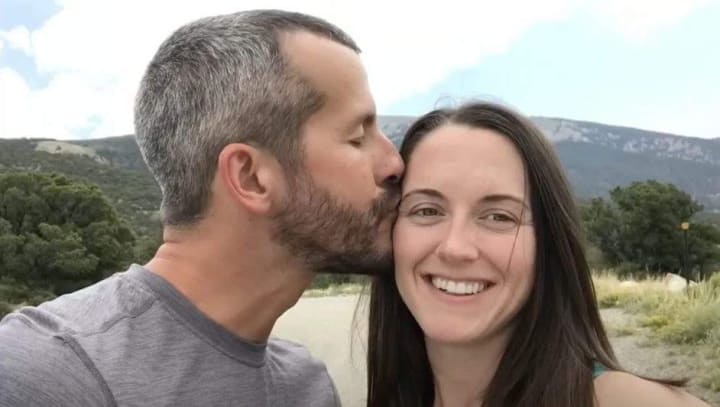 Shanann being fifteen weeks pregnant with a son, did not prevent Chris from smothering her that morning. In that process, not only did he kill his wife, he killed his unborn son.
He wrapped his wife in a sheet and put her on the floor of his truck. He took his two girls who each had a blankie and set them in their car seats above their mother. They were asking him, "Is mommy okay?"
He drove them out to where he works in the oil fields. He dumped Shanann's body and the sheet before he did something even more despicable. He took his two little girls, smothered each one as they kept saying, "Daddy No!" Then he dumped his two daugthers into the large oil tanks.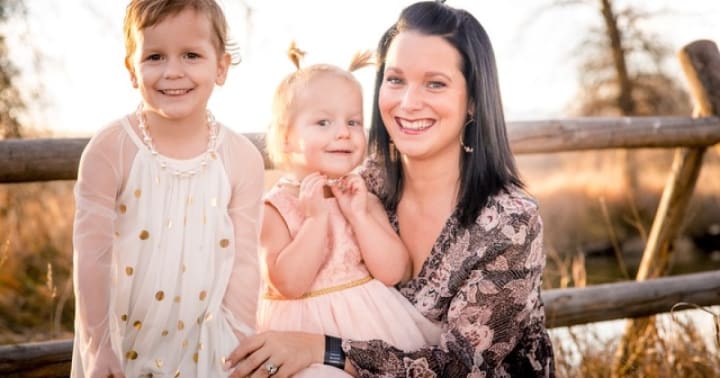 The next morning, her friend was trying to contact her for the whole day, but couldn't get through. She had a feeling something was wrong. She called the police and the police showed up to the Watt's residence. They waited until Chris came off of the job and opened the door. Police searched and came to no avail.
His neighbor who was present stated to the police that Chris was acting strange and out of character. Police brushed it off as he was just in shock over the disappearance.
They took Chris downtown to interrogate him. He was sticking to his story that he didn't know what happened. The police asked for a lie detector test and he obliged. The lie detector test read that he was being untruthful.
The police really leaned into him on what happened. He asked to speak to his dad. The police brought his dad in where Chris gave his confession. He stated he had an affair. He told Shanann he wanted a divorce and he said Shannan smothered the two girls, so he killed her. The police knew it was partially true. They later found out he is the one that killed all three. Reason being, he wanted a new life, so he killed his family.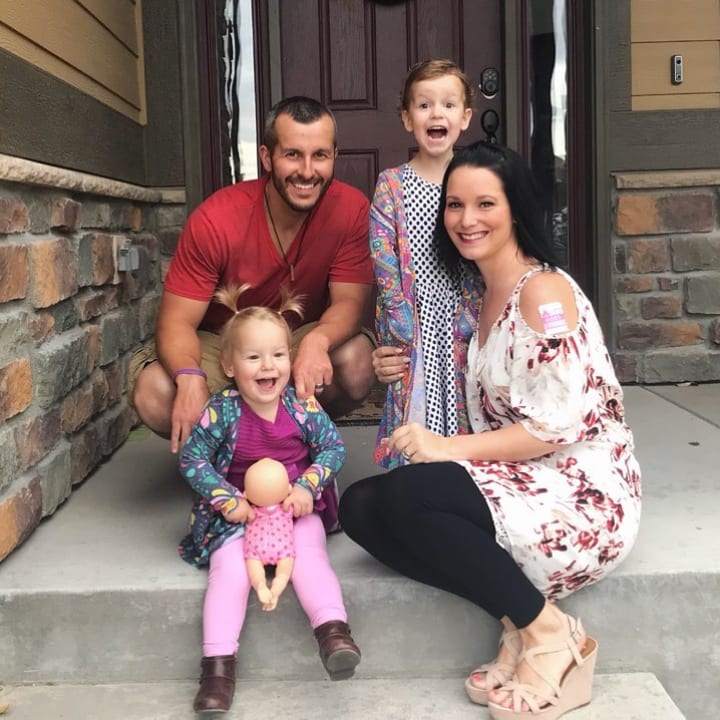 Chris was convicted of first-degree murder, including an additional one count per child cited as "death of a child who had not yet attained 12 years of age and the defendant was in a position of trust", unlawful termination of a pregnancy and three counts of tampering with a deceased human body. Watts was denied bail at his first court appearance. At a later hearing, his bail was set at $5 million, with Watts being required to put down 15% to be released. On September 1, Watts posted $750,000 and was released pending legal proceedings.
Watts plead guilty to murder November 6th. He would have received the death penalty, but Shanann's family stated they didn't want any more death. He was sentenced to life in prison.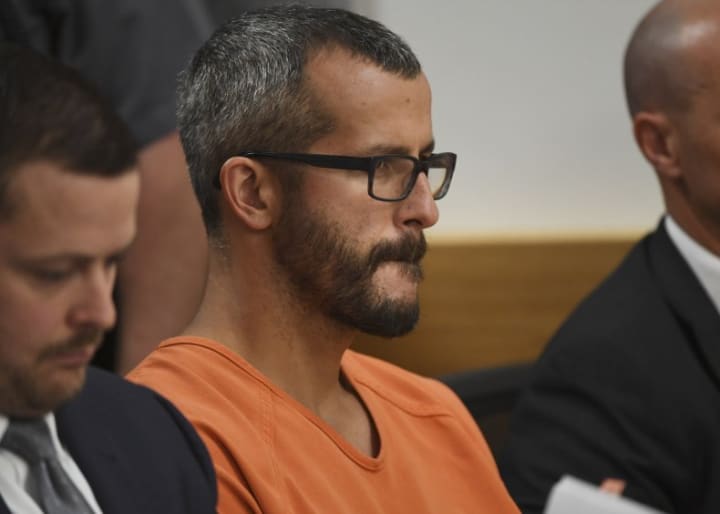 He's been in prison for over a year now. He wrote his family and stated he's "A Changed Man." He has been moved from a Colorado prison to a Wisconsin prison where convicted murderer from the Netflix Special "Making of a Murderer", Steven Avery is held.
Chris Watts is in isolation for 23 hours a day. He says he has a lot of time to think about his life and his actions. He is tormented about what he has done.
Watts writes his mother regularly. He states to his mother in a letter, "I'm still a Dad! I'm still a son! No matter what. Now, I can add servant of God to that mix! He has shown me peace, peace, love and forgiveness, and that's how I live every day."
Although he is in jail, on November 18th, 2019, A Weld county judge ordered Watts to pay Shanann's parents $5 Million in a civil lawsuit.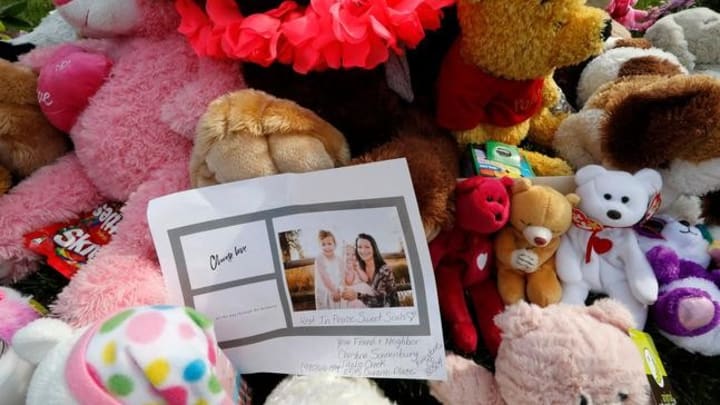 Reader insights
Be the first to share your insights about this piece.
Add your insights