Murder He Wrote, And Murder He Committed
Vlado Taneski: The reporter who knew too much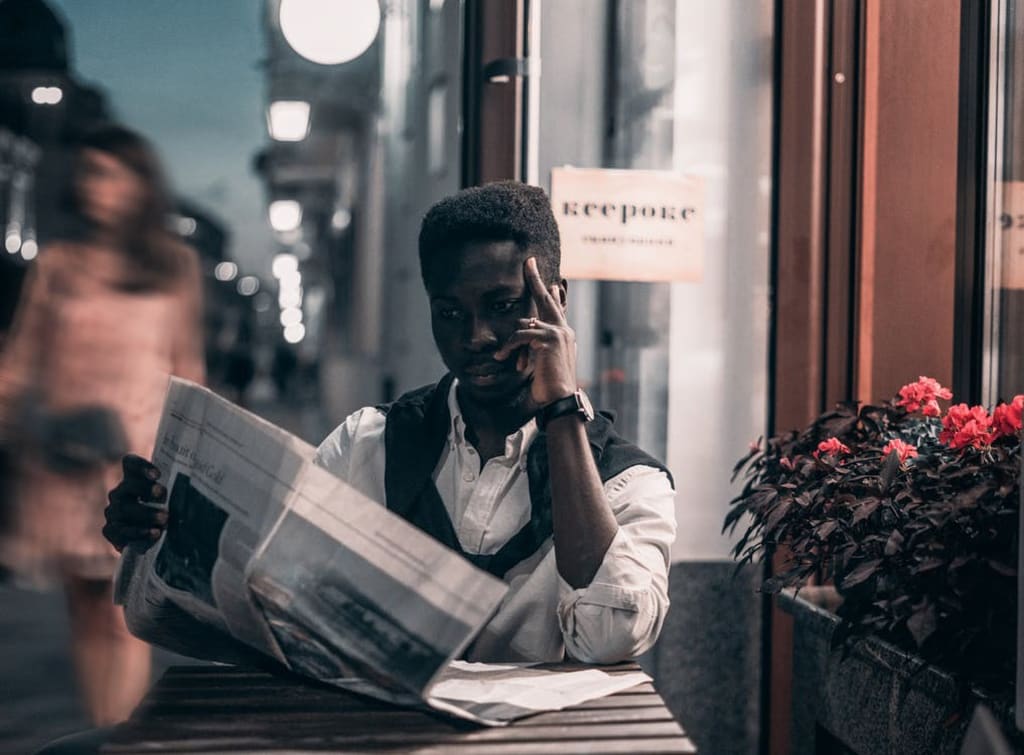 Source: Elijah O'Donnell via Pexels
News reports of a serial killer gripped the remote Macedonian town of Kicevo, but the local journalist covering the case appeared to know just a tad too much. It turns out it's true what they say; reality is stranger than fiction!
The Crimes
It simply read: "I did not commit these murders."Mitra Simjanoska, 64, went missing on 16 November 2004; after going to the market, she was found on January 12, 2005. She'd been dead for less than two weeks when she was found.
Ljubica Licoska, 56, went missing in early November 2007 after grocery shopping; she was discovered on 3 February 2008. She, too, had only been dead for a few days when her body was discovered.
Zivana Temelkoska, 65, went missing on 7 May 2008. Tragically, she had been lured out following a hoax about her son being hospitalized. Zivana was found on May 16 of that same year.
All three victims met the same frightful ending, tortured, raped, beaten, and bound with phone cords. They were discovered wrapped in plastic bags and dumped around Kicevo, a sleepy Macedonian town with fewer than 30,000 people.
Eerily, each of the deceased had a common background as cleaners, a job Taneski's deceased mother had held for many years. And, according to police, all three bear a striking resemblance to her. He is thought to have had a strained relationship with his mother, which deteriorated significantly after his father committed suicide in 1990.
The journalist to the rescue
Mummy issues aside, Vlado Taneski knew it was his duty to warn the citizens of Kicevo of this threat to the public.
When Vlado Taneski wrote about the serial killer stalking his hometown in Macedonia, his attention to detail was impeccable, and the story quickly captivated readers. It was almost as if he had the inside scoop!
He even went to the homes of grieving relatives to inquire about the victims and who might have killed them.
His undoing
In the absence of solid leads, investigators re-read Taneski's stories about the spate of killings that had gripped Macedonia. Only then did they realize that, despite his accomplishments as a career journalist, this man simply knew too much.
Like many writers before him, Taneski struggled with the concept that less is more. And it would be those few extra words on the page that caused his downfall. His articles, according to police, contained information that had not previously been made public. For instance, unlike any of his journalist rivals, Taneski knew the type of phone chord the killer used as his "signature weapon," even reporting that the cord was used to strangle as well as tie up the bodies of the women.
Taneski was apprehended on 20 June 2008, after his DNA linked him to the murders. And true to serial killer form, a cache of pornographic material, ropes and cords matching those used to bind the victims, and items belonging to the victims were discovered in the Taneski family's rural cottage.
Taneski had been charged with the murders of two of the women, and police were preparing to charge him with the murder of the third. On June 21, details of the case were published, and police also planned to question Taneski about the 30 May 2003 disappearance of Gorica Pavleska, a 73-year-old retired cleaner.
The death of a serial killer
Unfortunately, they never got the chance. Taneski died less than three days after being arrested and only hours after being taken to jail for pre-trial detention. According to a police spokesman, "[Vlado Taneski] committed suicide. He put his head in a bucket of water. It is unclear how none of his cellmates or guards noticed while he was doing so."
A final note discovered under the pillow on his prison bunk shed no light on Vlado Taneski's mysterious life and death.
It simply read: "I did not commit these murders."