Movie Review: 'Downeast'
Downeast is an authentic Maine set crime drama.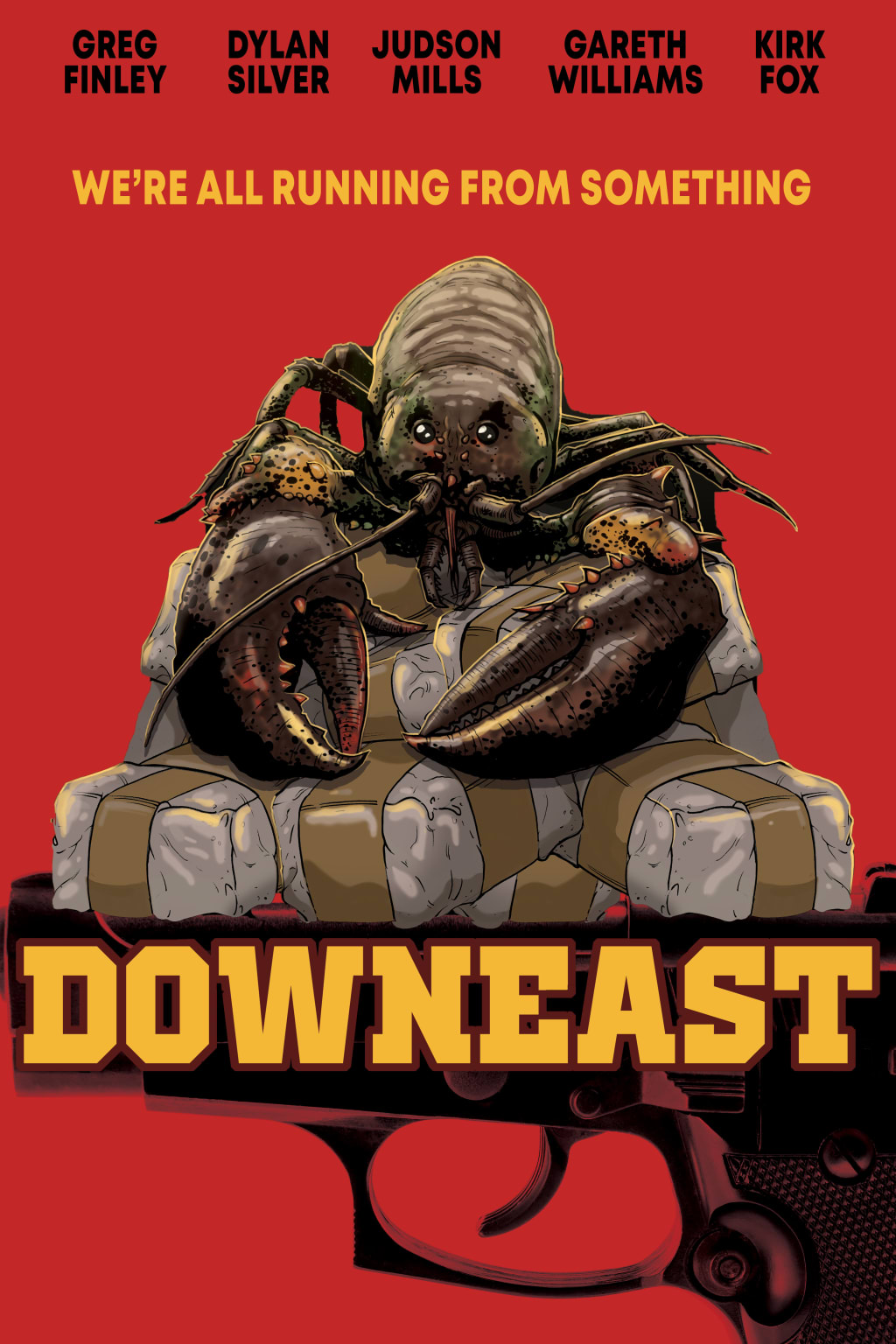 Downeast is a rarity in this modern movie world. It's a tiny, independent, gritty crime thriller that doesn't feel as if it is recycling every crime movie cliche. Sure, the characters and the situation are familiar but the setting is new and the characters are authentic and charismatic. Written and directed by Joe Raffa, Downeast is a smart crime drama pitched at a perfect moderate pace that allows the characters to breathe and lets the story to settle into a lovely rise and fall.
The stakes are set early on in Downeast. In a monologue that, at first, feels out of place, the villain of the story, Kerrigan (Judson Mills) sets the scene. In a lobster fishing town in Maine, Kerrigan and his muscle run the town through violent intimidation and corruption. The monologue is delivered in an odd fashion, actor Judson Mills doesn't have the kind of voice you expect in a voice-over. As it lingers however, and you think about it, the monologue carries a tone that is reminiscent of a Shakespearean character setting up a tragedy.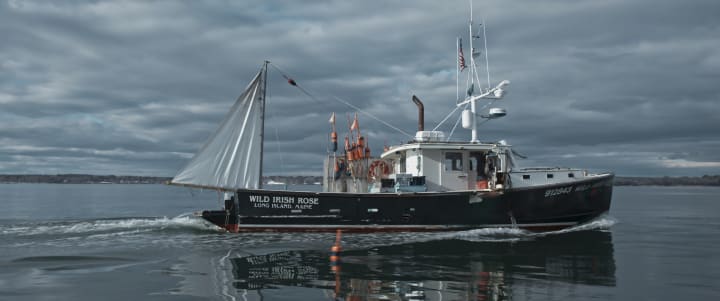 Kerrigan is the villain of the story and he's not really in the movie all that much. He's a looming specter over the rest of the story. Greg Finley is the star of Downeast as Tommy, a former boxer who now works for his father, George (Gareth WIlliams), on the family lobster boat. There he lives a very quiet life working alongside his pal Marty (Kirk Fox) and making just enough money to pay off his father's gambling debts. Debts owed to Kerrigan.
Tommy's life is changed forever by the return to town of Emma (Dylan Silver), the little sister of Tommy's late best friend, Mikey. As kids, Tommy and Emma were nearly a couple until she moved away to attend boarding school and Mikey ended up getting killed. It's been nearly a decade since Mikey's death and Emma has returned home to care for her ailing mother. While she's here, she has questions about Mikey's death that she wants answered.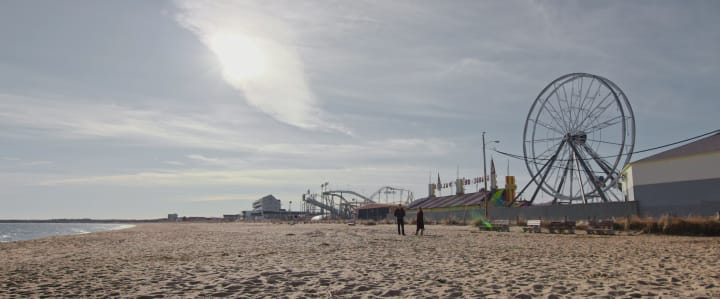 Naturally, these are questions that no one in this small town, even Tommy, want her to ask. Everyone knows how Mikey died except for Emma and her questions threaten to tip the delicate balance between the town living in fear and getting by and an all out violent chaos that could ensue if Kerrigan finds out that anyone has been talking about Mikey's death. This sets the stage for our tragedy though I won't spoil anything by telling you what form this tragedy takes.
Downeast feels authentic even as it plays out a story with familiar elements. Anyone who has seen a crime film has seen a small town run by one corrupt gangster. You've also seen movies where a rough and tough underdog stands up to the town gangster. These are familiar tropes to the point of unending predictability. And yet, I was legitimately thrilled and surprised by Downeast. Writer-Director Joe Raffa doesn't take easy ways out, he doesn't lean too heavily on the familiar, the key to Downeast is a commitment to these characters and allowing their genuine nature to push the plot forward.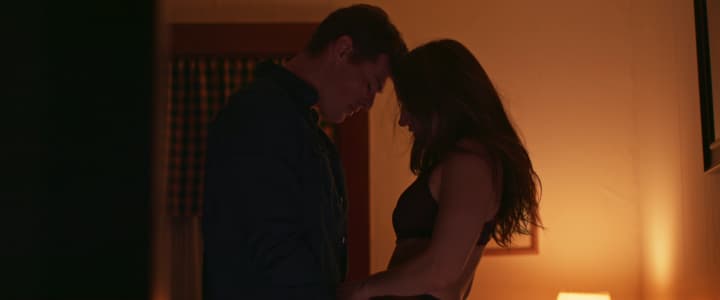 Greg Finley reminds me of a slightly beefier Josh Hartnett. The two actors share an intensity in their stare that I find deeply compelling. Finley looks and talks as if he had worked on a lobster boat his entire life. He sounds like a townie who, if you were in from out of town, you'd ask him for the best place to get oysters and he could tell you several local spots from memory without hesitation. His accent is deep and worn and his manner is soft and broken in the places you'd expect from a man tormented by a town like this and a gangster like Kerrigan.
For his part, the villain doesn't make many appearances in the movie but he's used effectively. Another smart thing the director and script capture is how tenuous Kerrigan's grasp on power is. He's a man with a sadness about him, he appears confident and unafraid but Judson Mills gives the character a resigned quality, a weariness that such a business would undoubtedly cause. It's never stated that Kerrigan feels weak or vulnerable, it's revealed by his actions. It takes a confident script and director to allow an actor room to bring these qualities to life rather than having dialogue underline every detail.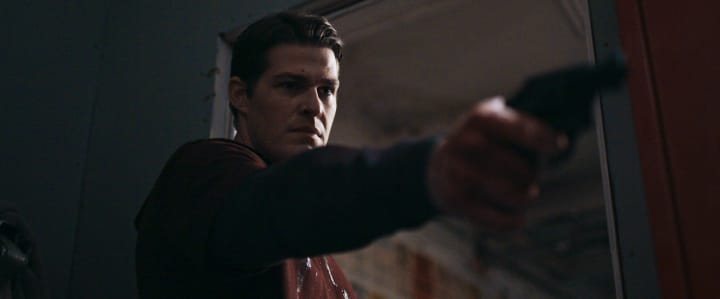 Downeast is a terrific crime movie. It has rich characters well performed by actors who are deeply invested in their performances. Writer-Director Joe Raffa knew he had something with this group of actors and smartly focused on delivering a crisp visual palette, a strong Maine aesthetic, and a solid, moderate pace. The Maine setting is a strong choice. It's an area of the country that doesn't get a great deal of attention and the seaside setting feels fresh and alive.
Downeast will be available for On-Demand rental on Tuesday, July 13th.