Missing or Murdered? (Part 2)
Lauren Spierer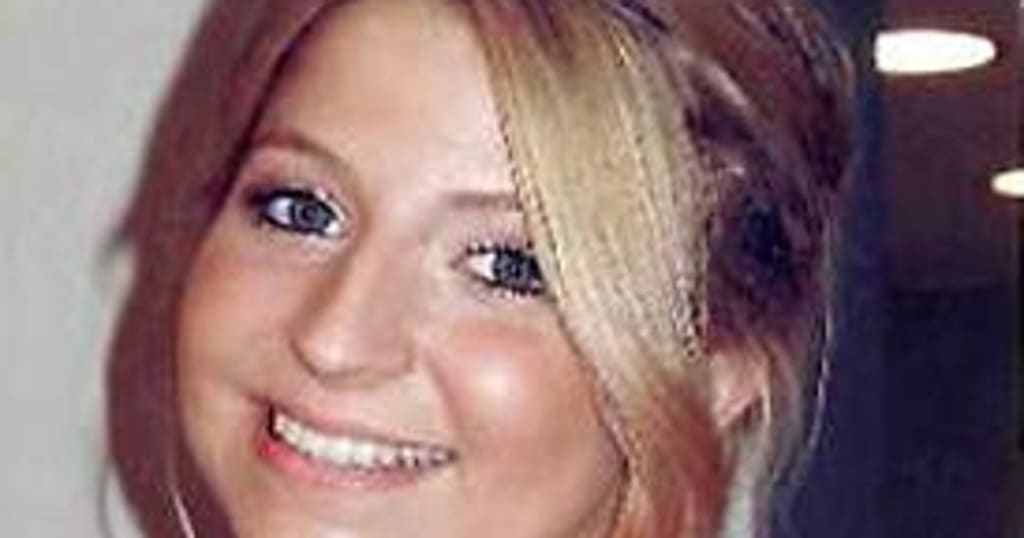 Lauren Spierer disappeared from Bloomington, Indiana in 2011.
There are thi ngs that you know if you are from Bloomington, Indiana. You know Mama Bear's Pizza. You know the best spots for the adrenaline rush that comes with cliff diving. You know the architecture rivals that of "Hogwarts" on the campus of Indiana University. You know exactly what it takes to "Sink the Biz." You know basketball, and you speak the name of Bobby Knight with almost reverence (At the risk of having a chair thrown at you, do not speak ill of "The General"!). You know the best live music can be found at The Bluebird or The Bishop. You know the best cuisine from throughout the world can be found in Bloomington. You know all four seasons intimately, and you know Kilroy's Sports Bar.
Bloomington has secrets, though. Did you know that until 2008, the Dalai Lama visited his brother in Bloomington yearly? Did you know that Bloomington hosts the largest state park in Indiana? Did you know that Bloomington literally wrote the book on sex? (Kinsley Institute is an Indiana University research center for all things sexual, gender and reproductive-related.) Did you know that Lauren Spierer disappeared from Bloomington, and although there are 33,766 households in Bloomington, not one of them witnessed a thing?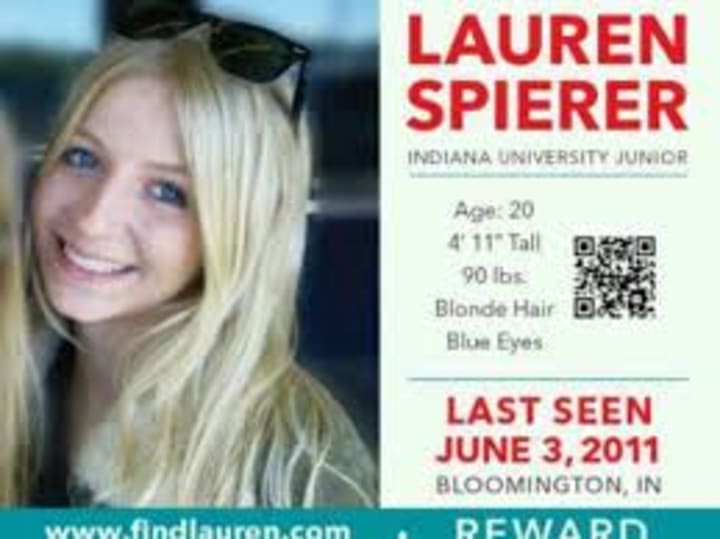 Eighteen-year-old Lauren Spierer left her Scarsdale, New York, home to travel to Indiana University in pursuit of a degree in textiles merchandising in 2009. For two years, Lauren studied hard and made friends all over the campus and into the homes across the city of Bloomington. It was with some of these friends that Lauren set out on a night of partying, drinking, and doing drugs that would find the sun rising with everyone wondering what, exactly, happened to Lauren Spierer?
The party started in the early morning hours of June 3, 2011 at around 12:30, when Lauren left her apartment with friend, David Rohn and walked to the apartment of a mutual friend, Jay Rosenbaum. There, the trio was also joined by Jay's neighbor, Cory Rossman. The group walked to Kilroy's Sport's Bar, where surveillance video picks up Lauren's entry into the popular bar at 2:00 AM that morning, and then her exit thirty minutes later. Lauren left the bar without her shoes or cell phone, assisted by Cory Rossman. Lauren and Cory were noticeably intoxicated as they arrived at Lauren's apartment complex, Smallwood Plaza Apartments, and were noticed by neighbors, who spoke to the pair. The neighbor was unhappy with the way Cory was handling Lauren, and when Cory responded in a rude manner he was punched in the face by the neighbor. The extremely high level of intoxication, it is believed, was brought about by not only the alcohol Lauren ingested that evening, but also the cocaine and crushed Klonopin pill she snorted earlier in the evening. At about nine minutes before three that morning, Lauren and Cory were seen on surveillance video exiting the alley that runs between College Avenue and Morton Street, where Lauren's purse and keys were later found. Upon arriving at the apartment of Cory Rossman, they were greeted by Cory's roommate, Michael Beth. Beth explained that Rossman was extremely intoxicated and had vomited on the carpet on the way in to the apartment, and he promptly helped Rossman to his bed. Beth attempted to talk Lauren into staying at the apartment for the evening and sleeping it off, but she insisted she wasn't finished partying yet and wanted Beth to accompany her home to continue drinking. He declined and called his next door neighbor, Rosenbaum, to ask him to take care of Lauren at about 3:30 AM. Lauren did go to Jay's apartment and stayed about an hour. Rosenbaum noticed a bruise underneath the eye of the under five-feet, ninety pound girl, although Lauren was unable to remember where it had come from, speculating that a fall earlier had been the culprit. At four-thirty, Lauren made two calls on Jay's phone. One was to her friend David Rohn and the other to an unknown person. Neither person answered the phone and no voice mails were left. Jay Rosenbaum saw Lauren at the intersection of 11th Street and College Avenue at four-thirty when Lauren insisted that she could make it back to her apartment on her own.
Lauren was last seen wearing a white tee shirt, black leggings and was barefoot.
"The most important thing I learned was that bigotry and hatred are not the most urgent problem. The most urgent, the most disgraceful, the most shameful, and the most tragic problem is silence." -Dr. Joachim Prinz
Someone knows something. Someone saw something. Someone heard something. Speak up and give the family of Lauren Spierer some peace. Feel free to contact me at 812-250-1231, on Facebook messenger, or by the Facebook group, Something Wicked Evansville. You may also contact Detective Rogers with the Bloomington Police Department with any information about the whereabouts of Lauren Spierer.