Missing or Murdered?
What happened to Amiah Robertson?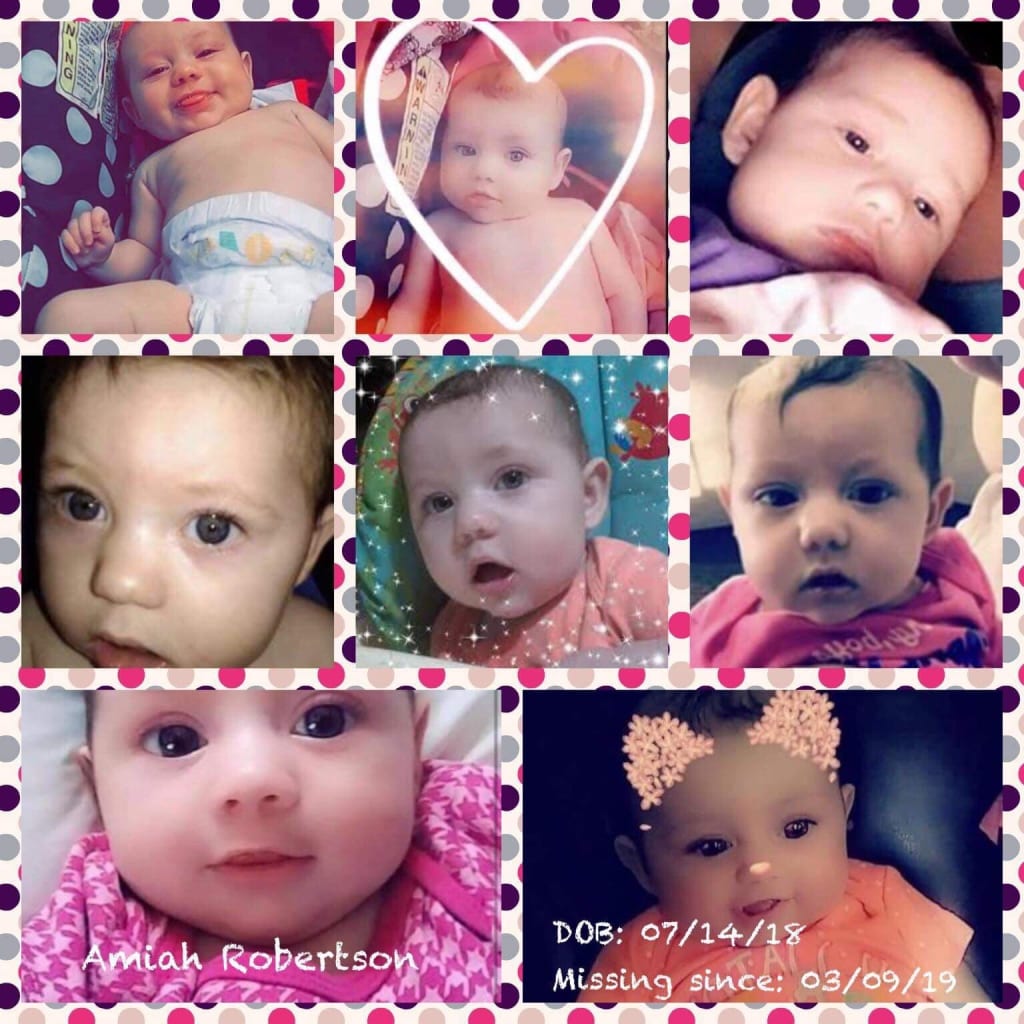 Every forty seconds a child goes missing in the United States. Most of the time, that missing child isn't missing after all, but has made his or her way to a friend or relative's house without the knowledge of the parent or guardian. Sometimes though, the unthinkable happens, and despite all of the precautions that may be in place, a child disappears. It is especially troubling when a child that is unable to care for themselves goes missing. Such is the case of eight-month-old Amiah Josaphine Leann Robertson from Indianapolis, Indiana.
According to records, Amber Robertson, mother of Amiah, reported the toddler missing from the home of Jeanette Browning in the 200 block of South Holmes in Indianapolis. The call came in to the Indianapolis Metropolitan Police Department (IMPD) March 16, 2019 and responding officers immediately felt there was something off with the story. According to Amber, she handed Amiah to her boyfriend, Robert Lyons, on the 9th of March, and Amiah had not been seen since. Amiah Robertson is officially listed as a victim of homicide while the investigation is ongoing. If you have any information concerning the location of Amiah Robertson, please contact the IMPD at 317-327-3811, 317-327-6160 or you can call the Something Wicked Evansville Hotline at 812-250-1231.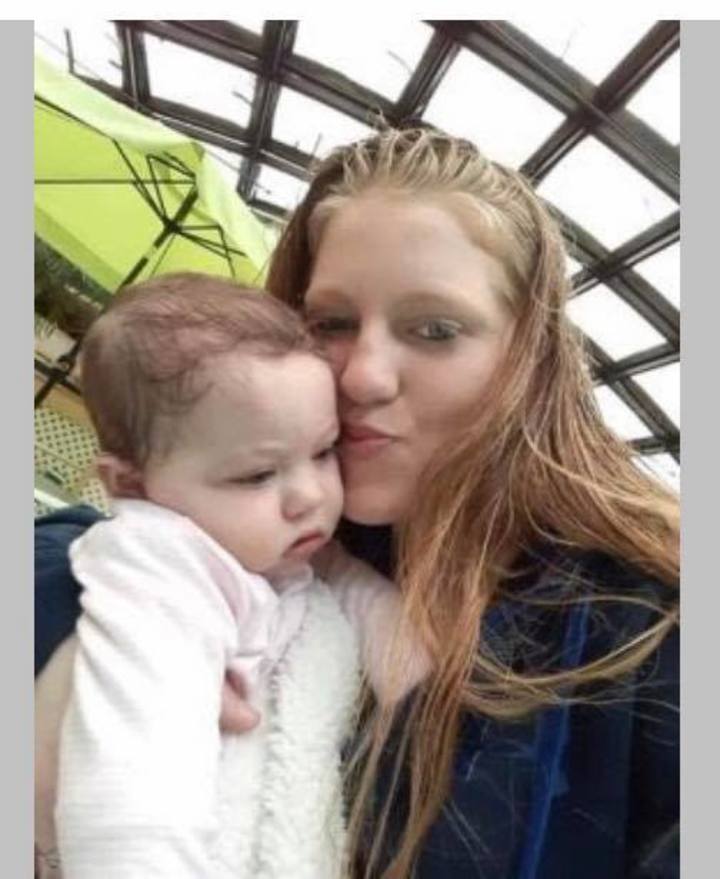 Amber Robertson called 911 to report Amiah missing a full seven days after her disappearance. The initial story was that just after one o'clock in the afternoon she handed Amiah to then boyfriend Robert Lyons, who was supposed to take the toddler to Jeanette Browning, the babysitter of Amiah. At ten o'clock that evening, Robert finally showed, sans Amiah. Amber explained that she had given permission for Amiah to spend the night at the babysitter's house and thought nothing more of it. Other than saying she had no reason to believe Amiah was in any danger, she had no excuse for waiting an entire week to report little Amiah missing, and only then at the urging of someone with common sense. Since reporting her daughter missing, she has changed her story several times. She is seen in a news broadcast standing on her front porch, hands in the pockets of her hoodie, crying and attempting to explain what her daughter even looked like. In several different interviews, I have heard her describe her daughter as anywhere between twelve and twenty-six pounds with hair color changing from brown to black and blue, then hazel, then blue eyes again. The reporter that was interviewing Amber was doing so almost in a childlike manner. Using a sing-song voice and over-friendly tactics, he painstakingly walked her through her version of what happened to Amiah. Amber added that Robert knew where Amiah was and had said as much. She went on to explain that Robert had offered to take her to Amiah if she went alone, but she refused, saying she was afraid to be alone with him. Although it is Amber's claim that she doesn't have any idea what happened to her daughter, it was she that found Amiah's carseat and some other belongings of Amiah's on a riverbank that had already been searched on a few occasions.
If you see Amber, please ask her to contact Phoenixx Fyre Dean at Something Wicked Evansville on Facebook. I'd love to help her find her daughter.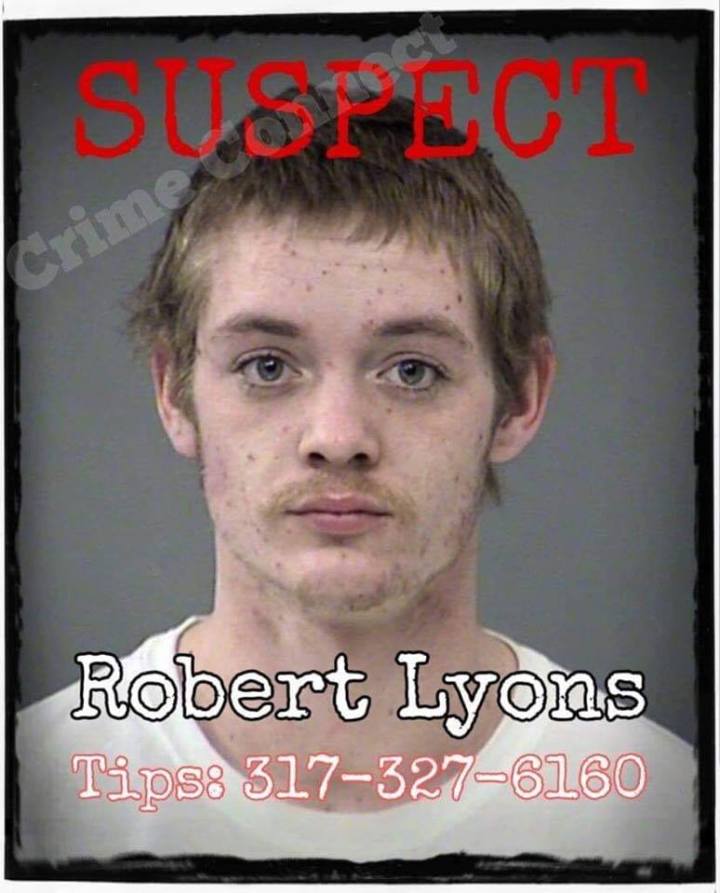 Robert Lyons is a methamphetamine-addicted monster. He has spent the weeks and months since the disappearance of Amiah Robertson torturing ex-girlfriend and mother of Amiah, Amber Robertson. He has told Amber and several other people that he knows where Amiah is and has sent police to several places that not only didn't hold the body of Amiah, but that didn't even exist. He has told people that he threw Amiah in the trash. He has told people he rubbed heroin on her gums to soothe the pain from the tooth she was cutting and she overdosed. He has told people he threw her over a bridge. There is speculation that he sold Amiah into the sex trade industry. Of course, it doesn't take long during the course of investigation to establish that Robert is also a liar and a thief. Just after the disappearance of Amiah, Lyons was implicated in a check cashing scam where two different checks stolen from Charles Williams III were verified through a phone number handwritten on the checks. Those checks were returned to the bank and it was then discovered that the phone number used to verify the checks belonged to none other than Jeanette Browning, babysitter for Amiah and purportedly one of the last people to see her alive.
If you see Robert Lyons, please tell him to contact me at Something Wicked Evansville on Facebook. I'd like to help him clear his name if that is his stance.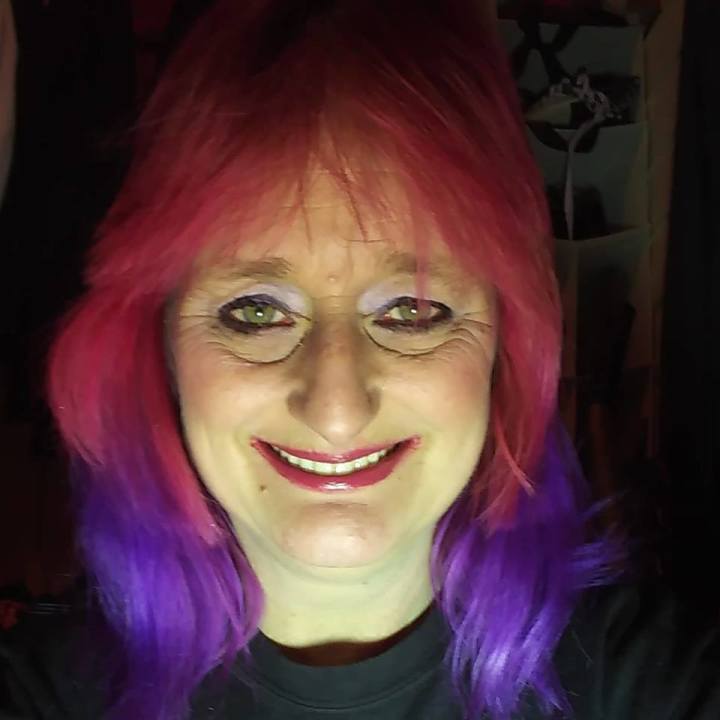 Jeanette Browning denies being a babysitter for Amiah Robertson. It is her assertion that she had only known Amber and Amiah for about a month and she was NOT Amiah's babysitter. She does admit that she had babysat Amiah while she and Robert "went to the gas station" about three times. Although neither she nor her husband, Barry, has an extensive criminal record, it is common knowledge that she is affiliated with the Outlaws Motorcycle Club. It also appears to be common knowledge that she is a firebug and often gets revenge by setting homes and garages on fire. Charles Williams III fell victim to Jeanette when she attempted to forge documents that would have allowed her to take possession of the home Mr. Williams lives in, ultimately stealing the checks from the bedroom of Mr. Williams that was used in the check fraud case against Robert Lyons.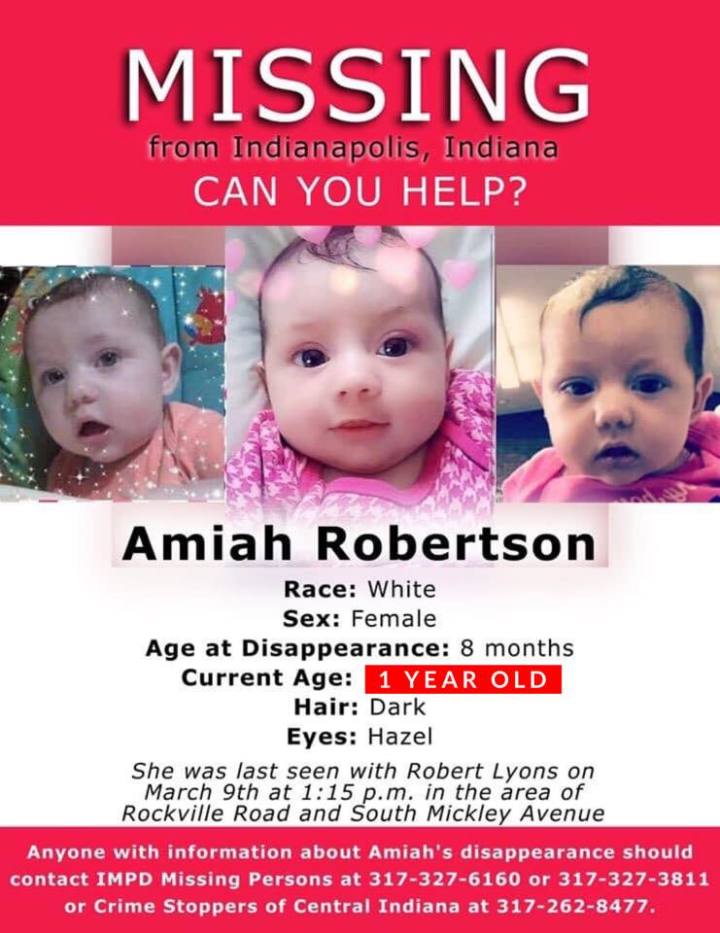 If you see Amiah, please call 911 immediately. If you remember seeing Robert, Jeanette or Amber during the week on March 9 to March 16, please give us a call at Something Wicked Evansville at 812-250-1231, we have questions!