Mindblowing Books For Anyone Who's Slightly Obsessed With True Crime
From murder trials to serial killers to unsolved crimes of passion, the accounts recorded in these mindblowing books will feed your addiction to true crime.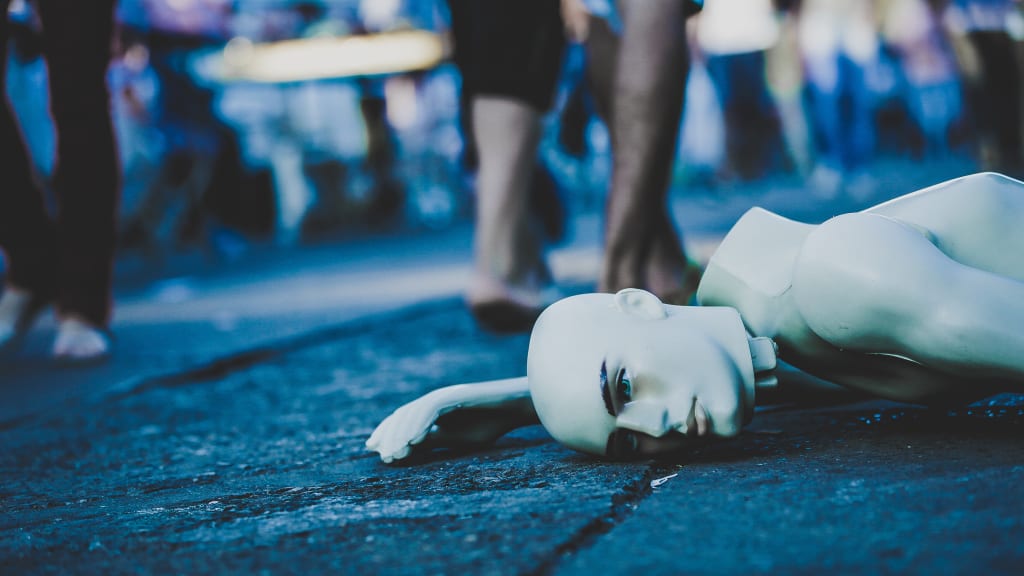 You are on a true crime binge. No further investigation needed: there is hard evidence for that. You found your way here, after all. Now, you are in search for your next kill, your next victim. A new true-crime book to feed your addiction.
What sets good crime stories apart from the best crime stories? The truth. Through truth, we see our reality in true-crime, mirrors of ourselves, and proof that life can take extreme turns. Thus, the times of us reading true-crime in solitude may be the best, most serene times of our lives. Because clearly, we never know what could happen next.
The gory and nightmarish parts of a true-crime bestseller may be why you're so interested. These books tell the stories of real serial killers obsessed with blood. But, presenting the stories of serial killers and their respective backgrounds does more than entertain. They also inform us about how to identify problems in the world around us, red flags that could eventually help us prevent future murders and tragedies.
From cold-blooded murder to serial killers and unsolved crimes of passion, here are some books to feed your new true-crime addiction.
This is one of those true-crime gems that provides genuine insight into the nature of American violence.
In Cold Blood sets itself apart because there was no known motive for the crime. There were practically no clues. It involved four members of the Clutter Family who were savagely murdered after being shot with a shotgun at point blank range. The book propels its audience forward from the point of a horrifying unsolved murder as it logically pieces together clues.
The author, Truman Capote, breaks down the details of both the murder and subsequent investigation that eventually led to the capture and execution of the killers.
Everybody thought this was a string of random murders, not the work of serial killers. Everybody was wrong.
The tracks were followed and seemed at first to lead nowhere. The meticulous detective work eventually led to Charles Manson, a small time pop singer living in the desert with a cult-like following he called his "family." Yeah, strange cat.
Helter Skelter: The True Story of Charles Manson was authored by Vincent Bugliosi, who was able to successfully prosecute Charles Manson and three other members of his "family" for the killings.
This book presents the excruciating details of the trial, which took place over a period of seven months. The murders and trial were said to have defined an entire era.
True crime in the form of school shootings has been on the rise for a while now. From Newtown to Virginia Tech to Columbine we are led to wonder when these tragedies will end. The horror that occurred on April 20, 1999 left a deep scar. For America, it meant taking a second look at disturbed individuals and their propensity to be killers.
Why trust Dave Cullen's account of the events of the Columbine High School massacre? Dave Cullen was one of the first journalists on the scene, and this book is a collection of his thoughts. He also presents loads of true evidence, including what the killers said that day.
Cullen provides intensive detail to address every aspect of the shooting. It is truly one of the few five-star books in the true-crime genre.
Every one of us likes to say that our family is dysfunctional, right? Well, despite how true this may actually be, nobody can argue the dysfunction of Mikal Gilmore's family.
Mikal is the younger brother of notorious murderer Gary Gilmore. In this story, he tells the dark tale of his entire family and presents their backstories. His mother was the daughter of a group of ruthless Morman farmers; his father, a swindler and a thief who drowned himself in the bottle.
Shot in the Heart provides insight into deeply corrupted childhoods and families, and helps us understand a life surrounded by abuse. Mikal says that the nature of his family and his home was how this murderer was born.
The Devil in the White City is one of those books that you've likely heard of or read in the past. But it is also one that can be read over and over.
Talk about a nightmare. The tale of the 1893 World's Fair is so unbelievable that it doesn't sound true, at first. The now-infamous serial killer was a young doctor named Henry H. Holmes who used the fair to lure his victims to their death.
As if that wasn't nightmarish enough, Holmes had the young women enter his "mansion of torture" that housed a gas chamber, a dissection table, and a crematorium to burn the evidence. Eric Larson's journalistic talent stretches beyond his storytelling skills to present legitimate research.
Midnight in the Garden of Good and Evil by John Berendt sheds light on a classic debate in criminal courtrooms: murder versus self-defense. These days, all it takes is a superior lawyer to determine whether it is one or the other.
It all started with a shooting in a Savannah mansion in 1981. The way the events of this book are presented will make you question whether this is fiction or true-crime. In essence, it engages its audience like a fiction novel. It is also a first-hand account of a man living in the remnants of the Old South.
Part of why you will lose yourself reading Midnight in the Garden of Good and Evil by John Berendt is because of the nature of his characters. From the comedic drag queen to the voodoo priestess, it is insane to imagine that these characters existed in real life.
These are not normal Mormons. They are isolated, fundamentalist Mormon polygamists who defy civil authorities and the standard rules of their religion. A story of a twisted, violent faith.
This true-crime diamond follows the events surrounding brothers Ron and Dan Lafferty, who believe they received an order from God to kill an innocent woman and her newborn.
In Under the Banner of Heaven, JonKrakauer investigates and juxtaposes two histories: the origin and the evolution of The Church of Jesus Christ of Latter-day Saints. Much of the book goes into depth on the rapid growth of the Mormon religion itself.
The Other Side by Lacy Johnson is a true-crime memoir that chronicles what was undeniably the worst time of the author's life. It tells of her brutal kidnapping and imprisonment at the hands of her ex-boyfriend and the miracle of her recovery from that horrific episode.
Imagine yourself, being involved in a relationship that went from bad to worse, and ended with you being tied up and abused. Left for dead by what you had assumed was somebody with a dangerous nature and deadly intentions.
Lacy includes in this memoir a full and detailed account of what happened, psychological records, neurological experiments, and reports from the FBI.
Finding a solid real-life old West murder mystery is usually a challenge these days. Luckily, Justin St. Germain wrote Son of a Gun, which was named one of the Best Books of the Year by Publishers Weekly.
This true-crime story tells of the mysterious murder of Justin's mother, Debbie St. Germain, by her fifth husband. In searching for clues about his mother's killer, Justin St. Germain was also looking to put together pieces about her life. Years later, he still sleeps with a loaded rifle under his bed.
This book is likely not what you think it is. It has a hopeful tone and is a work of art; it is not nearly as depressing as one may expect. The events are so raw and so real, and his feelings so clearly expressed, that it is impossible not to relate to Justin as a person.
What is one of the most pressing issues in society today? It may be hard to pick only one, but morality in journalism is certainly up there.The Journalist and the Murderer is a study by Janet Malcolm with this exact theme: the ethics of journalism.
Malcolm questions the works of Joe McGinniss, who authored his own piece on murderer and Special Forces Captain Jeffrey R. MacDonald.
The Journalist and the Murderer ranks 97th on the Modern Library's list of the 100 best non-fiction works of the 20th century.
Killings by Calvin Trillin tells the tales of lives that ended too early. This collection focuses and reports on the lives of the victims as much as, if not more than, their deaths.
For this reason, it is usually described as a unique work of art in the true-crime genre that is essentially half reporting and half master narrative.
The vivid journey of American life before sudden death. Expect a multitude of riveting tales about murder and killers. The stories themselves are unforgettable and brilliantly written. More importantly, they will satisfy your true-crime addiction and obsession on so many levels.