Military injustice: Part 3 of 3
Gone too soon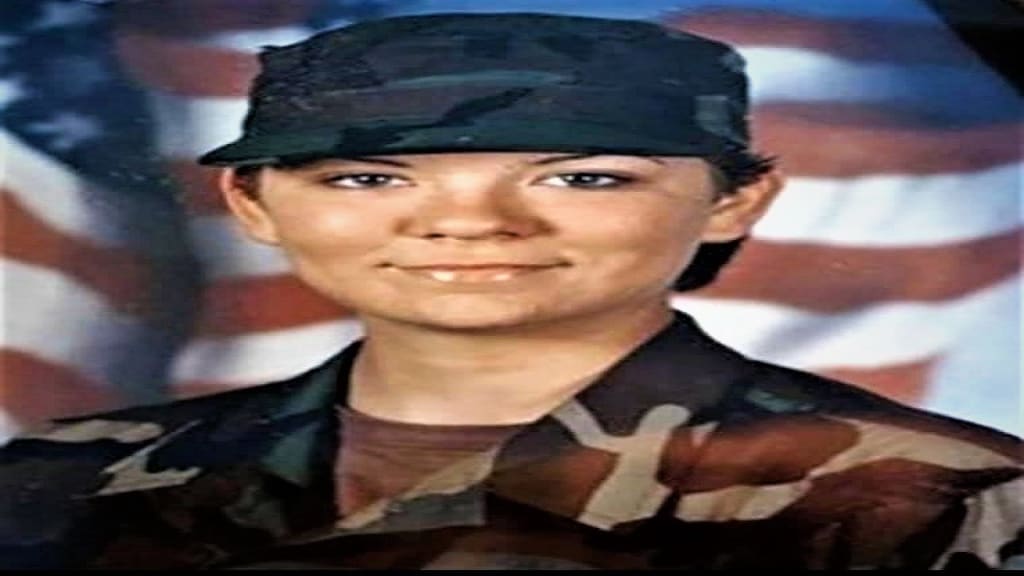 Kamisha Block was murdered in 2007.
For the past two weeks, I have written about soldiers who were murdered or died under unusual circumstances. What I find disturbing is that so many soldiers would still be alive had they just avoided the military. And I am not talking about soldiers who died on the battlefield. I am referring to soldiers who died stateside. Unfortunately, many are now deceased because they didn't receive help from their superiors. For the last part of this story, I will profile three female soldiers who were failed by the military.
Kamisha Block: Specialist Kamisha Block and Staff Sgt. Paul Brandon Norris were both in the 401st Military Police Company. They were from Fort Hood and had been deployed to Iraq. Although Norris wasn't divorced, he pursued a relationship with Block. However, the Uniform Code of Military Justice prohibited this relationship because Norris was an NCO (non-commissioned officer) and he was legally married.
While in Iraq, Norris had become abusive and possessive of Block. She no longer wanted to be involved with him. She attempted to place distance between herself and Norris. But he refused to accept her decision to end the relationship.
On August 16, 2007, Norris entered Block's living quarters and ordered her roommate to leave. Norris Shot Block five times. She died immediately. He then committed suicide by shooting himself in the head. Kamisha's family then got documentation through the Freedom of Information Act. They learned Kamisha's superiors turned a blind eye to her and Norris. Several people who knew Norris said he had a bad temper and anger issues. Although Kamisha felt concerned for her life, no one protected her from Norris, who ultimately killed her.
Vanessa Guillen: The U.S. Army previously claimed they didn't find any evidence of anyone sexually harassing Spc. Guillen. However, before her death, the military changed their original findings and discovered Guillen was sexually harassed twice. After learning about the abuse, her superiors did nothing with the information. It never made it up the chain of command.
Guillen vanished on April 22, 2020 and was later found murdered. When law enforcement tried to detain fellow soldier Spc. Aaron Robinson about his involvement with Guillen's death, he killed himself.
Although it's not believed Robinson harassed Guillen, he had allegedly sexually harassed another female soldier who had reported him. Guillen had a large family and a fiancé who loved her. Their dreams of a future together died after her death. One of Guillen's friend's told the media she kept to herself and was a fitness fanatic. Robinson's girlfriend, Cecily Ann Aguilar, faces criminal charges for her alleged role in helping cover up Guillen's death.
Nicole Burnham: After joining the Minnesota National Guard, Nicole joined the active duty Army. After being deployed to Camp Casey, South Korea, she experienced many hardships that would lead up to her death. After arriving in South Korea, she severed a finger. Fortunately, medical staff reattached it back to her hand.
Afterward, a group of soldiers held her down, assaulted her, and then took photographs of her. Another soldier assaulted her with a wrench. Nicole went to her authorities and reported the abuse. Instead of receiving compassion and support, she became a pariah. She requested an emergency transfer back to the United States. After 82 days, she finally returned to the states. Unfortunately, by this time, she felt suicidal.
She returned home to Minnesota before reporting to Fort Carson in Colorado. When she reported to Fort Carson, she discovered they weren't informed of her sexual abuse in South Korea. She learned she may have to return to South Korea and testify against her attackers. Her family said she didn't want to return to where she was tormented.
Nicole told a fellow soldier he would no longer be hearing from her. He soon learned what she meant. On January 26, 2018, Nicole committed suicide. Afterward, her family learned Nicole had expressed suicidal thoughts to a superior who never reported it. This goes against U.S. Army guidelines that require action be taken if any soldier discusses suicidal thoughts. Had this superior officer reported Nicole's suicidal thoughts, it's possible someone could have intervened and helped her. Sadly, this was another instance where the military failed to protect one of their own soldiers.
So why do these incidents keep occurring? Why are women still being sexually assaulted and mistreated? Unfortunately, I don't have the answer. However, if the military would take sexual assault complaints more seriously, it could lead to some necessary changes.