Living With A "Convict"
The Difference Between Having previous And Not.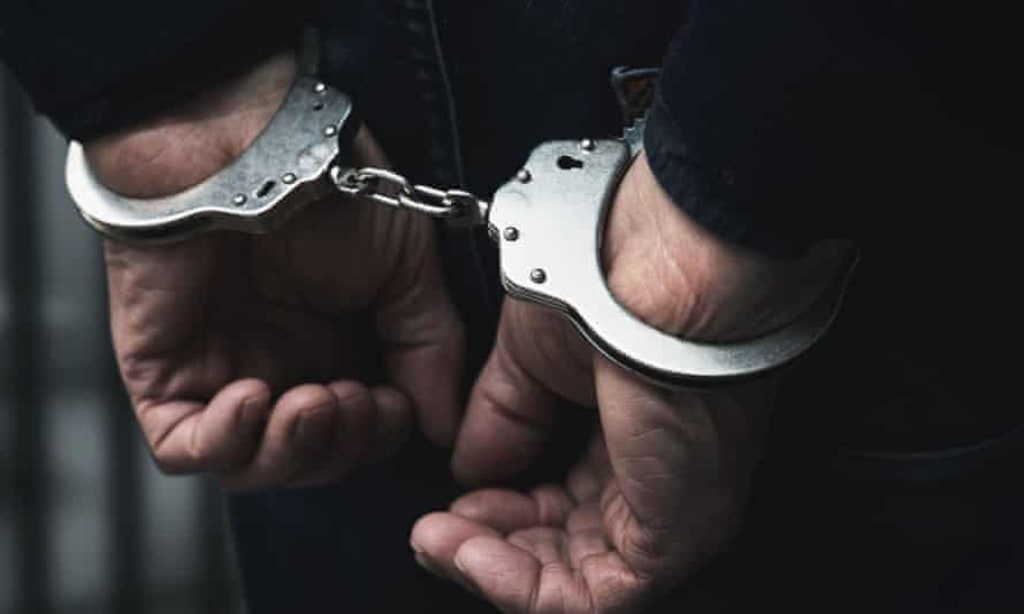 In today's society, more and more young people are finding themselves in trouble with the law. Growing up, I was always taught to stay away from those who have broken the law. However, being an adult now I realise it's never as black and white as people make it out to be.
Around three years ago I met my boyfriend and things moved pretty quickly. Within two months of being together he'd move into my mums house with me and was a perfect tenant. Although he struggled to find a job because of his record, he did everything he could to make my mum's life easier. He painted the garden fences, looked after and cared for the animals and would even cook dinner for the whole family. I was really happy because my mum seemed to really like him. However, one day it all changed like a flip of the switch.
One day my mum questioned why he was finding it hard to find a job and he had a lengthy conversation with mum about his criminal record and laid it all out on the table. At the time mum seemed very understanding and even gave him a hug and told him she knows people make mistakes. Over the next few days we had come to realise that her opinion of him had completely changed and she was being very two-faced towards us. She set a date for him to move out amd would remind us everyday what the date was.
When we finally moved out, mum made things very difficult for us. She would text me very manipulative things and ended up convincing me that I was in a bad relationship and I ended things. I put Liam through a lot the first year of us being together because I was so scared of losing my mum even though she hadn't been the greatest. It was a big change for me and I'm always going to be grateful to Liam for helping me figure things out.
One night, I had gone out and met my friends. As I was waiting for a taxi back I ended up bumping into Liam and went home with him. We talked things out and stayed up until 6am drinking. 9:10am *BANG BANG BANG* someone's at the door. We ignore it because we have just woken up. Again *BANG BANG BANG* this time it was followed by a voice "we know you're in there." Liam rolled out of bed and put the chain over the door because whoever was on the other side of it didn't sound friendly. He looked through the peep hole and saw it was the police. He opened the door and we were immediately separated. They arrested him for kidnap because my mum had reported me missing to the police and told them that I was most likely at the property because I have been kidnapped and held against my will. The officer didn't listen to me when I said I was on the tenancy agreement and I lived there. They drove me to the police station and went through my phone to see if I was lying about being there through my own choice. Around midday my mum came to pick me up and on the way back to her house she proceeded to tell me that I was in danger and was trying to put nasty thoughts in my head. That night at 11pm I got a phone call from the police telling me they were going to let him go as they have questioned him and nothing has come up. I was so relieved that I would be able to go home. The next day Liam got hold of me on a new number because the police had taken and kept his phone as evidence so he had to buy a new one. I immediately got on a bus to go home and when I got there I saw they had taken everything. His laptop, an old broken phone, his Xbox and his actual phone. They had tried to say they heard him locking me in when he put the chain over the door. I couldn't believe the lengths my mum had gone through to stop me from being with someone who had done nothing but help the both of us and treat him like he was the worst person in the world. That was the day I realised that he was treated differently, not just by my mum but by the police.
This isn't the only incident I can recall from being treated differently because of his past. I called the police because we had one of our neighbours friends outside trying to kick our door down threatening to murder Liam and rape me in front of him. I called the police crying and the only response I got was a phone call back by two officers an hour later saying they weren't going to turn up because they believe that I am safe. Even though this occurred on a daily basis and he had been trying to break into our house. No further inquires were made and nobody came round to take any statements or evidence of the crime. I have reported multiple domestic violence incidents from the same neighbours for the police to turn up for a couple minutes, get kicked out and physically pushed out of the property and nothing happen. However, when a bogus phone call about Liam and I from those neighbours saying we were having a domestic we had an armed response unit in our house and even they could see that we were just about to sit down and have a glass of red wine, our dinner and had a movie paused. Even though one officer was apologetic to us for ruining our date night, the other kept a hand on his gun at all times and was keeping an eye on Liam the entire time. I have called the police for the neighbour threatening me with a knife outside the property and when the police turned up they saw him sat outside the property drinking with the knife sat next to him and they told him to stop drinking in public and not to have a bladed article outside and left. I then received a phone call to see if either of us had aggravated him for him to do this. Every police incident I have experienced since being in a relationship with Liam I have felt let down and even blamed for crimes that have happened to us completely unprovoked because they see Liam has a record and label him as the instigator or the problem.
How are young people supposed to turn their life around when they are treated so differently by the police if they have a record? The people we are supposed to call when we are danger but proceed to put the blame on you. In the UK 75% of ex-inmates proceed to reoffend within 9 years of their release and I'm starting to understand why. It's not just the police who treat ex inmates differently too. I have witnessed Liam go through multiple job processes and interviews and be completely open with them the whole way through the process for them to turn around on the first day of work and send him packing because the manager says he can't work there due to his criminal record. One delivery company even stated to him that his criminal record shouldn't be a problem when he told them, they sent out the bag and equipment he was going to need. Only for him to go in and do the paperwork for his bank details and legal policies to start work that day to get told to leave because he has a criminal record. How are people supposed to make a living like this? When you research what jobs you can get with a criminal conviction the first thing they tell you is that honesty is the best policy and you have to convince the employer that you have moved on from those bad times so why is it when Liam has done exactly that every job has told him no even with the promises of getting work? Liam is now working endlessly every day to start his own business in clothing and e-sports and he has dreams of starting his own charity to help people in the UK so they don't have to go through the same thing he has. UK prisons aren't good for helping inmates rehabilitate. In fact, every ex-inmate has horror stories from being treated horrendously and coming out with mental health issues they didn't have when going in. I feel the UK justice system needs a real looking at but I'm just one woman who has witnessed the indifferences of society towards ex-convicts.
To help out the dream go over to:
https://www.mychroclothing.shop/
About the Creator
I like to write about true crime and do small investigations. I also write fiction sometimes
Reader insights
Outstanding
Excellent work. Looking forward to reading more!
Top insights
Compelling and original writing

Creative use of language & vocab

Easy to read and follow

Well-structured & engaging content

Excellent storytelling

Original narrative & well developed characters
Expert insights and opinions

Arguments were carefully researched and presented

Eye opening

Niche topic & fresh perspectives

Heartfelt and relatable

The story invoked strong personal emotions

On-point and relevant

Writing reflected the title & theme
Add your insights