Life and Tragedy of Amina and Sarah Said
Two young Texas teens wanted to live a normal teenage lives until their lives were taken away by the hands of their father.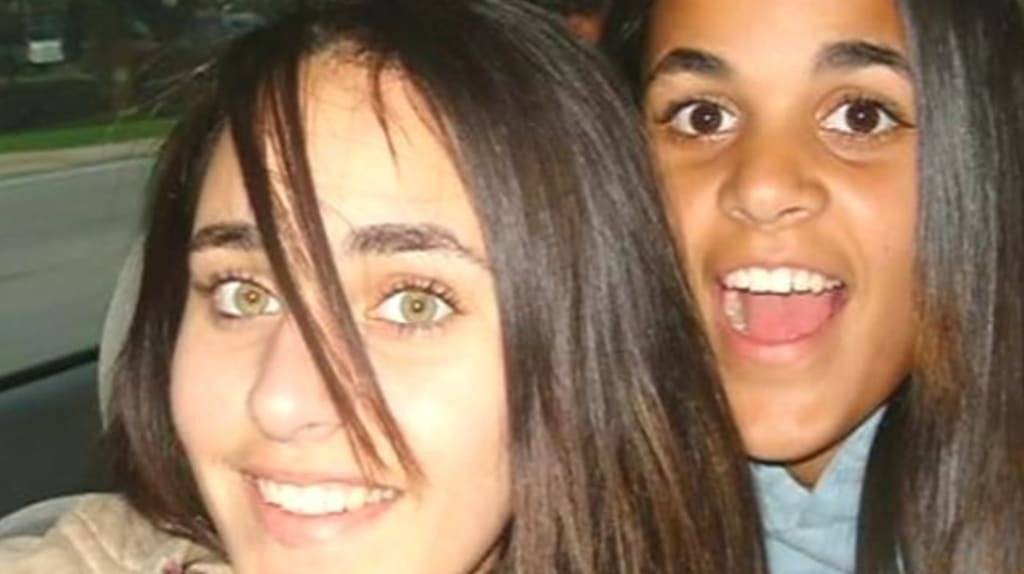 Amina Said (18) and Sarah Said (17)
This is a story of Two young Texas teens: Anima Said, aged 18 and Sarah Said aged 17. Both are Sisters have their whole lives ahead of them. Amina and Sarah were athletic, intelligent, well manner and had dreams of becoming doctors. Until in January 2008, their lives were taken by the bullets of their abusive controlling father. Sarah called 911 moments before her last breath. The manhunt was on for the search of the murderous father who killed their daughters as a way of a "traditional Muslim honor"killing.
This is the life and tragedy of Amina and Sarah Said.
Yaser Abdel Said was born in Sinai, Egypt. He came to the U.S. in 1983 on a student visa. Their mother, Patricia Owens was a teenager when she met their father Yaser Said who was 30 at the time. Owens was dating his brother at the time but would break up then date Yaser. Her family wasn't pleased that she was seeing Said. Yaser pleads with Owens father for the blessing to have her hand in marriage, he claims his family is rich, and promises he would take care of her. Eventually, Patricia's father approves of them being married. They were married in 1987.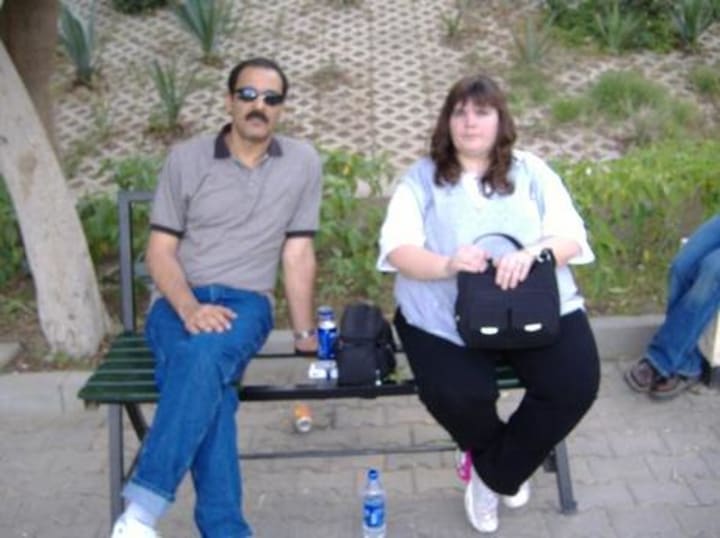 After they got married, Yaser worked as a full time taxi cab driver. Yaser was abusive towards Owens physically, mentally and emotionally. He would constantly cheating on her, keeps saying he regrets marriage with Owens and posed unbelievable photos with him but Owens continued to stay with him instead of leaving him. Amina Said was born on 1989, one year after her older brother Islam was born in 1988 and her sister Sarah was born in 1990.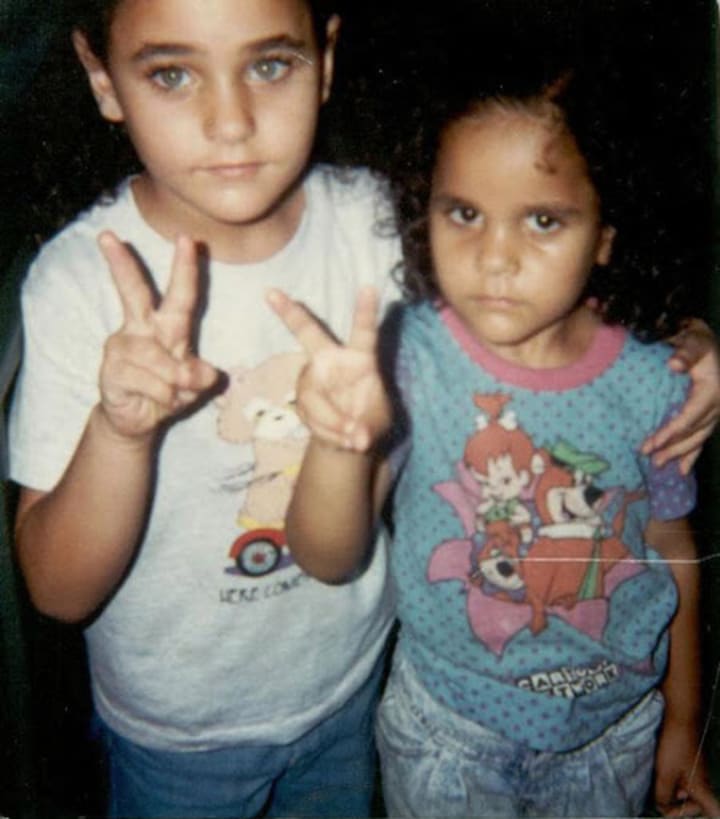 The two sisters became inseparable, they were each other playmates, and couldn't live without each other until Yaser demeanor started to change for the girls. According to sources, in 1998, Owens even filed a complaint with the Hill County Sheriff's Office, in which she accused Said assaulting their daughters until both girls recant their stories and later dropped the charges however it was later reveal that they were forced by Patricia and Yaser to say they made it up so Yaser doesn't end up in prison. Fast Forward, their teenage years, he continues to abuse and filming them. Said would often spy on his daughters by video or audio-taping them without their knowledge. For instance, Said would film Amina and Sarah in their bedroom laying in their bed filming their feet in a creepy pedophilia way, film them outside and films Sarah while she working at with Amina by her side.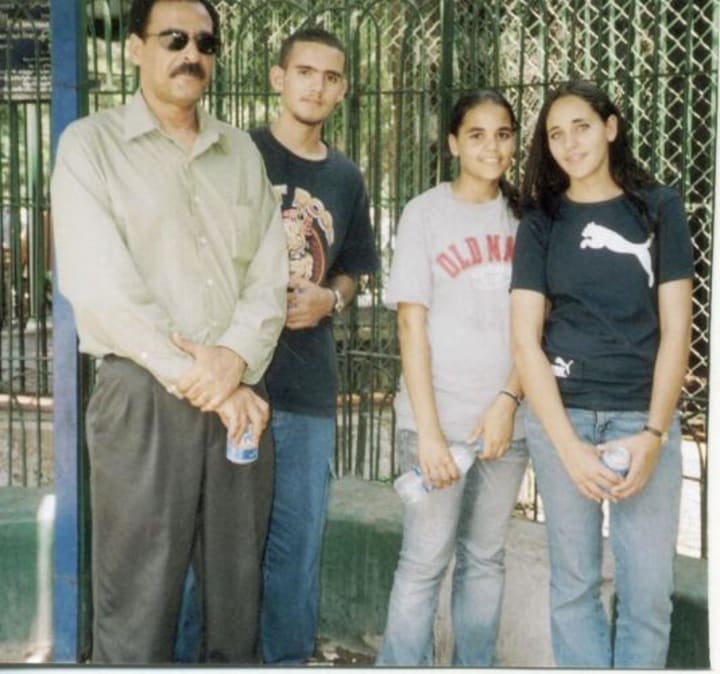 As for Islam, Yaser allows him to be himself and command to take control of his life not Amina and Sarah. Yaser would strictly prohibit them to date American boys he even threatened them if he finds out. The girls had fears that their father would kill them. Yaser had plans for the girls over the summer. He planned to take them to Egypt for them to marry so they wouldn't establish the American lifestyle or marry an American. Amina would date Joseph Moreno, a boy whom she met at her karate class. The two would secretly date for four years even his mother Ruth approved of her even treated Amina like her second mother. Though she was happy and in love with Joesph aka Joey (which Amina calls him), she had fears about their relationship being seen by her father. Amina told Moreno not to call or text her if she sent a code word to him because she was afraid that her father would go through her phone. Eventually, Said found a note that she had written to Moreno. Amina told him that these notes were to an imaginary boyfriend. Amina would get secret cellphone so she can text Joseph and his mother. Sarah would date a boy she knows in school but kept it secret away from her dad Yaser.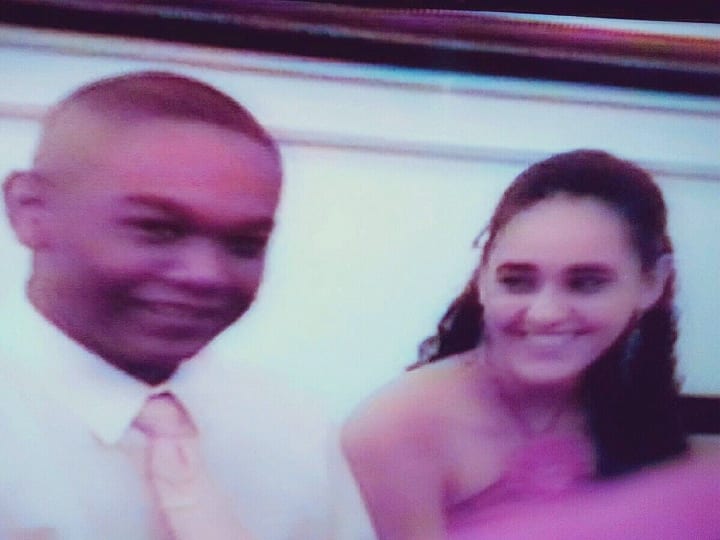 When Yaser found out about Amina's relationship, he kept physically hitting Amina after she refused because she feared Yaser would kill Joey. After he f, the whole family moved to Irving, Texas further away from Joseph. The girls had enough with their father's abusive ways decides to run away. After Christmas in 2007, Amina and Sarah ran away with their mother Patricia to Tulsa, Oklahoma, where Amina's boyfriend had relatives. They had lived there and changed new phone numbers. Amina would call Joseph aka Joey. She and Joey had discuss a plan to run away to Las Vegas, get married, dropout of high school, get a job and start a new life together that was until Yaser calls Patricia begging her and the girls to come back to Texas. Both girls told their mother Patrica not believe him and refused to see him. Eventually, Owens tell her that December 31 was her mother's death anniversary and that she wanted to drive to East Texas to put flowers on her grave. So they went until she tells Amina and Sarah the changed of plans and that they were going to see their father. Amina text Joseph that her mother tricked him to see their father. Owens convinced that Yaser was apologetic and wants to see them. Sarah agrees to see him but Amina refused. Amina decides to stay at a friends house not see Yaser. Patricia drove to the friend's house and pounded on the door, starting an argument with Amina to try to convince her to return to Said. Amina still refused to go. Patricia insisted and stood unmoved in the doorway, saying that her father had forgiven her and would like the girls to return home.
January 1, 2008
Yaser Said took Amina and Sarah from his taxi saying he wants to take the girls out to eat, he stops at Irving, pulls out a gun at Amina and Sarah. He shot Amina two times and shot Sarah times. Sarah survived by the gunshot wound calls 911. In the 911 call, she yelps:
"Help, my dad shot me! I'm dying, I'm dying!"
She continues to scream "Stop it! Stop it!" , the dispatcher tries to hear Sarah, she takes her final breath until nothing. Police tries to track the phone call until their bodies were found in their fathers taxicab after a person contact police outside of the hotel. Yaser was not found at the scene.
Aftermath
After their deaths, the funeral was arranged at Texas, families, friends including Joseph were in attendance. Their brother Islam who was in attendance explodes at Amina's boyfriend Joseph blaming him for their deaths. Police and Muslim Community believed the Said sisters murders were part of a cultural Muslim Honor Killing.
Definition on Honor Killing👇👇👇👇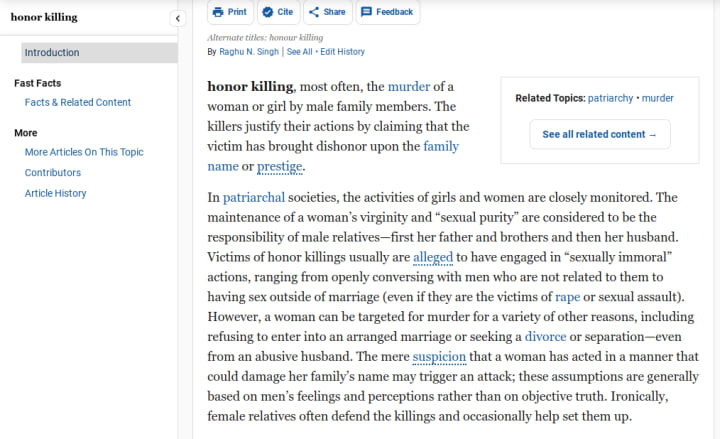 In the United States, honor killings and serious assaults are usually prosecuted, and the perpetrators held to account. That is important, but it is not sufficient. Addressing pervasive low-level violence and intimidation can help prevent more serious crimes from occurring in the first place. A manhunt was on the search for Said in Texas and New York after reports said he was seen in New York. The reward was $100,000. Owens filed for divorce in 2009. Alleged sightings of Said driving a taxi in New York City and in Newark, New Jersey, prompted the FBI to issue a statement suggesting he could be in the area. Years after their deaths, a break in the case came on August 14, 2017, when a maintenance worker at an apartment complex in Bedford, Texas, where Yaser's son, Islam Said, rented an apartment, reported seeing a man matching Yaser's description inside of Islam's apartment. When detectives showed him a picture of Yaser Said, the worker identified him as the man he had seen in the apartment. At approximately 6:30 p.m. that evening, an agent came into the apartment to interview Islam. He was upset and allegedly refused to cooperate. Said was captured and arrested on August 26, 2020 at Texas. His son, Islam , and Said's brother, Yassein was also arrested for aiding a fugitive. Yaser Said was convicted of capital murder Tuesday in the 2008 fatal shootings of his two teenage daughters, 18-year-old Amina Said and 17-year-old Sarah Said. After hearing closing arguments and deliberating for three hours, the Dallas County jury reached the guilty verdict. Judge Chika Anyiam sentenced Said to life in prison without the possibility of parole. Prosecutors did not seek the death penalty in the case. Said would claim that he is "innocent" that someone was following them and threatened them. Said leaves them behind while the supposed "gunman" shot them to death.
Hmmm.....Then, Why did Sarah say to the dispatcher that "my daddy shot me"?
Makes no sense!
A crime documentary, The Price of Honor, directed by Neena Nejad & Xoel Pamos was before Yaser was captured. While I was watching the documentary film The Price of Honor, I noticed something pretty suspicious about their mother has been changing her story but I want you guys to see for yourself. The documentary film is now YouTube.
Hopefully, there will be a sequel to the documentary since Yaser has been captured and maybe it will documents how he has been captured after years killing his daughters.
Justice has been served for the Said sisters! Rest in Peace Amina and Sarah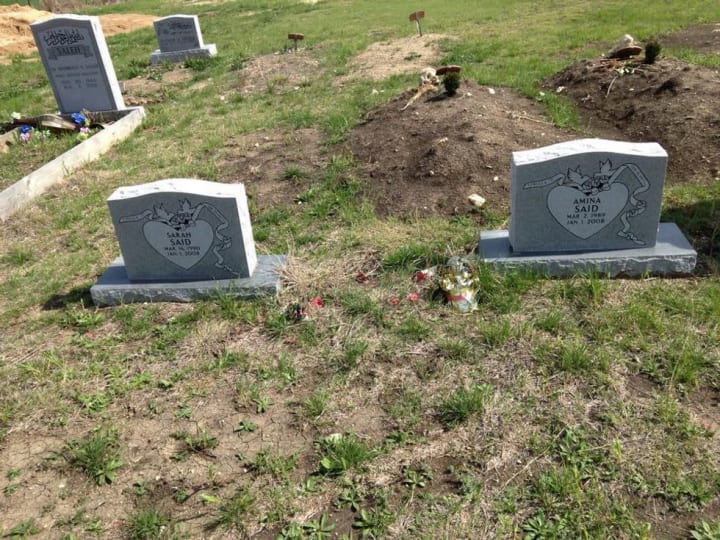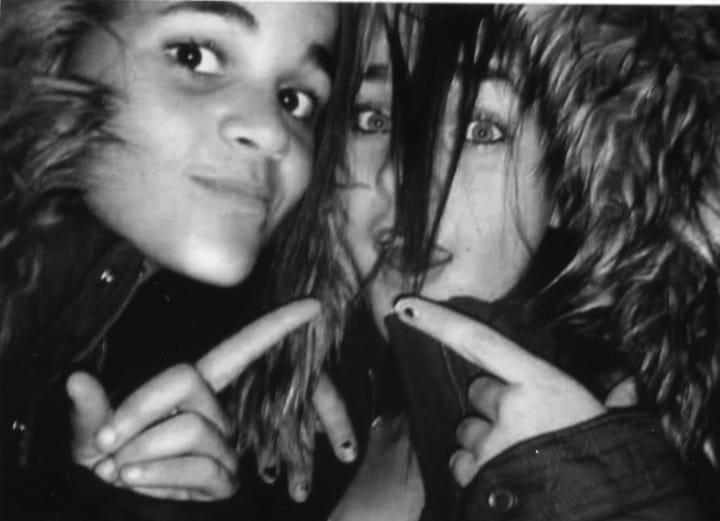 Source
https://lawandcrime.com/crime/texas-man-convicted-of-fatally-shooting-his-daughters-in-obsessive-honor-killings/
https://abcnews.go.com/US/yaser-said-guilty-of-capital-murder/story?id=88110253
https://www.theatlantic.com/politics/archive/2015/04/honor-killings-in-america/391760/
About the Creator
Hello, My name is Gladys W. Muturi. I am an Actress, Writer, Filmmaker, Producer, and Mother of 1.
Instagram: @gladys_muturi95
Twitter: @gladys_muturi
Facebook: facebook.com/gladystheactress
YouTube channels in the works
Reader insights
Be the first to share your insights about this piece.
Add your insights