Leave it to the Amateurs
Some mysteries are better left unsolved.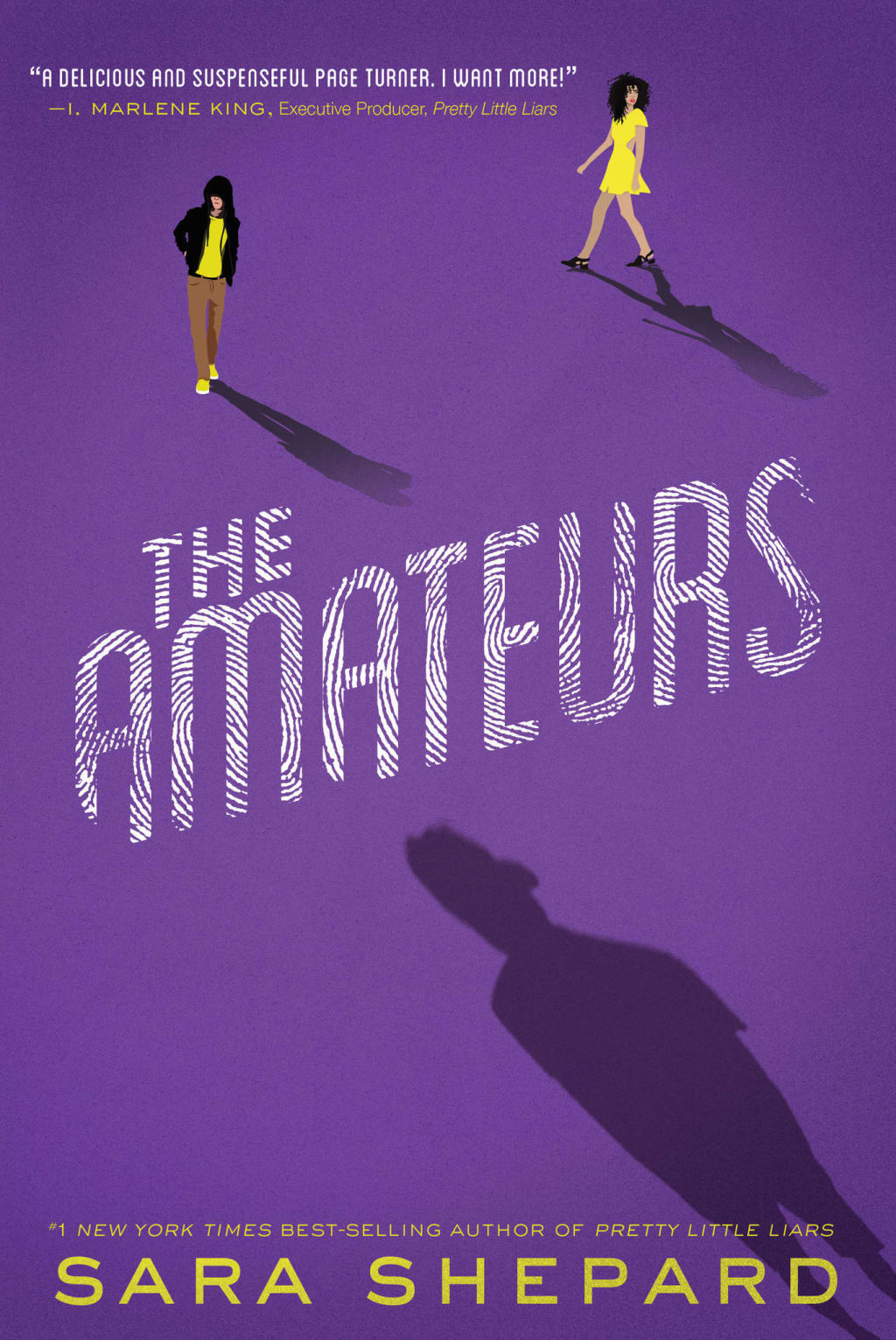 This was a random find for me. During one of my many forays through the bargain stacks at the bookstore, I found myself picking this book up off of the shelf. I have always loved a good mystery, and when this book was touted as a modern day Nancy Drew, I figured I would have to give it a try. It wasn't until I got home that I realized why the author's name, Sara Shepard, had seemed so familiar to me; I had never read the books, but I did watch the first few seasons of the television adaptation of Shepard's series "Pretty Little Liars". Now, this may be an unpopular opinion, but I was never really a huge fan of the show, so after I made this connection I was apprehensive to crack open this book.
It took me a while to find my rhythm when I began reading. When I first started, I felt like there were too many things that just didn't add up and too many things that just didn't seem realistic. As I continued to read, I eventually found myself continually turning the page to find out the next major plot twist.
"Amateurs" tells the story of Seneca Frazier, an eighteen year old girl who solves crimes on a virtual cold case message board as a way to work through the unresolved murder of her mother. When Seneca comes across a post by Aerin Kelly, the sister of Helena Kelly, who was abducted from her backyard and killed, she feels compelled to travel to Dexby, Connecticut, and see if she can figure out what really happened.
Seneca meets up with Maddy, a fellow poster from the cold case message board, but to her surprise Maddy turns out to be a boy. As Seneca navigates her confusion surrounding the realization that the "girl" she assumed she was opening herself up to is actually a boy that she finds quite attractive, she stumbles upon eerie connections that force doubts into her mind that Maddy might not be as innocent as she thought.
As a small, ragtag team of amateur sleuths begin to unravel the mysteries of Helena's disappearance, they start realizing that someone is going to great lengths to keep them from uncovering the truth. As they get closer and closer to bringing all the pieces of this case together, it becomes clearer that they are putting themselves in grave danger. As details of Helena's life surface, Aerin realizes that her sister wasn't the girl she thought she was. The team finds themselves traveling the streets of New York City attempting to uncover Helena's secret life.
Although I ended up guessing the ending, this story did have quite a few unexpected twists and turns. Sara Shepard did create an engaging mystery, but I wasn't as intrigued as I was originally hoping I would be when I bought this book at the store. I was hoping for it to hold up to its reputation as a modern Nancy Drew, but it didn't quite get there for me.
For me, the character development was lacking. All of these characters seemed too one dimensional and there wasn't any display of real growth as they navigated the events of the story. I felt like all of the characters were written to fit this stereotype of a rich, preppy Connecticut culture.
I felt as though a lot of the dialogue was forced and there really wasn't a lot of buy-in when it came to building an attachment to the characters. Putting all of that aside, I did find myself getting sucked into the story, and I did find myself wanting to know how this all ended. If you are looking for a light, easy read to indulge your craving for a mystery then I would recommend giving Sara Shepard's "Amateurs" a try.
3.5 out of 5 stars.