Lady Justice Smiles for Kathleen
Kathleen has spent the last 20 years in prison after a jury found her guilty for the deaths of her four children. Today, 5th June 2023, she has been finally pardoned.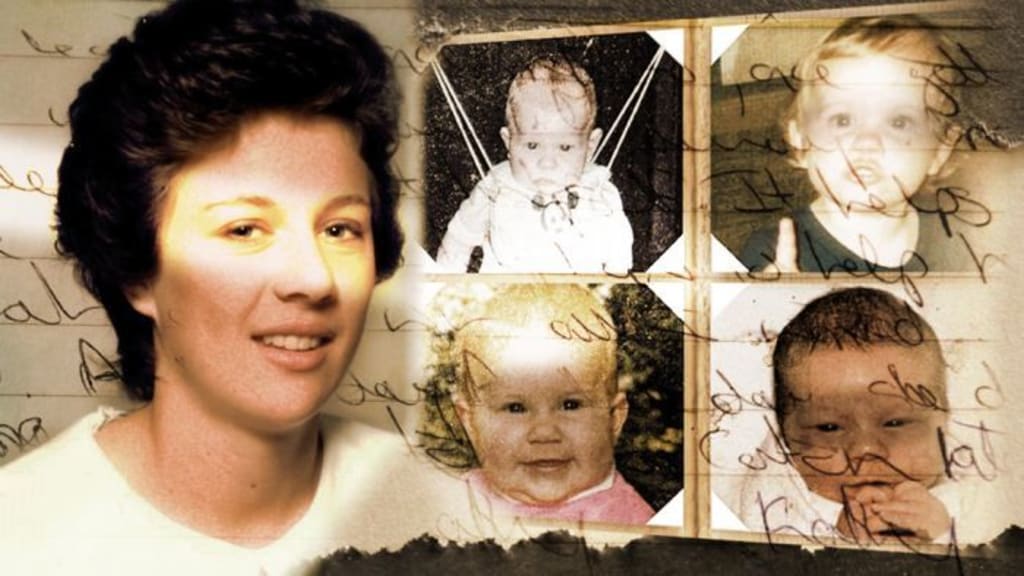 Image Courtesy of Justice for Kathleen Folbigg
Kathleen Folbigg was once known as Australia's worst serial killer. On 23 May 2003 she was found guilty by jury for the murder of her children Patrick, Sarah and Laura, and the manslaughter of Caleb. There was no physical evidence that the children were murdered. The prosecution relied heavily on circumstantial evidence. Kathleen has always maintained her innocence. In June 2015, three Newcastle-based barristers petitioned the New South Wales governor to review Kathleen's case. The petition included fresh and compelling evidence consistent with Kathleen's innocence, including a report from one of Australia's leading forensic pathologists who concluded that there is no basis in forensic pathology that any of the children were smothered.
It wasn't until 2019, after medical and legal experts put pressure on the NSW attorney-general, a judicial inquiry was held into her conviction. As part of the inquiry it was requested that independent genomic studies were to be performed to to determine if a previously undiscovered genetic cause could explain the deaths of the children. Unfortunately, the inquiry was concluded before the genomic evaluations could be completed. So without the evaluations in July 2019 the judge concluded there was no no natural cause for the deaths of Caleb, Patrick, Laura, and Sarah. It wasn't until May 2020 that the findings from the genetic studies were published. (You can read more about the findings in my previous article: Justice for Kathleen Folbigg)
A second inquiry led by NSW former Supreme Court Chief Justice, Tom Bathurst KC began in 2022 to review the new research into a gene variant called CALM2-G114R, which possibly caused Sarah and Laura's deaths. The "G114R" variant which may cause lethal cardiac arrhythmias and sudden death in children. DNA sequencing determined the girls, Laura and Sarah, had inherited this from their mother, Kathleen. This inquiry was abruptly adjourned only two days in after the two Danish genetic experts, Professors Michael Toft Overgaard and Mette Nyegaard told the inquiry they had made a "significant discovery" regarding the gene that carried the mutation, called calmodulin. The inquiry also heard that Patrick might have died as a result of an underlying neurogenetic disorder such as epilepsy. Chief Justice Bathurst adjourned to allow both parties to process the new evidence the calmodulin mutation. The second inquiry resumed in February 2023 and by April the New South Wales Director of Public Prosecutions had conceded there is 'reasonable doubt' in Kathleen's case, as Tom Bathurst KC was about to hear closing submissions.
In a memorandum outlining his findings, Bathurst stated he had reached "a firm view that there was reasonable doubt as to the guilt of Ms Folbigg for each of the offences for which she was originally tried."
Based on these findings, NSW Attorney General Michael Daley made the recommendation of a pardon this morning (5th June 2023) to the NSW Governor, Her Excellency the Honourable Margaret Beazley AC KC which was accepted.
Key Points of the memorandum prepared by the Hon Thomas Bathurst KC to the Attorney General:
There is a reasonable possibility that three of the children died of natural causes.
In the case of Sarah and Laura Folbigg, there is a reasonable possibility a genetic mutation known as CALM2-G114R occasioned their deaths.
Bathurst was "unable to accept… the proposition that Ms Folbigg was anything but a caring mother for her children."
In relation to the death of a fourth child, Bathurst found that "the coincidence and tendency evidence which was central to the (2003) Crown case falls away."
In relation to Kathleen's diary entries, evidence suggests they were the writings of a grieving and possibly depressed mother, blaming herself for the death of each child, as distinct from admissions that she murdered or otherwise harmed them.
Due to the volume of submissions and evidence in this inquiry, his Honour Tom Bathurst KC is continuing to finalise the final report pursuant to s82 of the Crimes (Appeal & Review) Act 2001 NSW.
However whilst Kathleen has been pardoned it doesn't mean that her convictions have been quashed. The effect of the pardon means that she will not have to serve the rest of her sentence. The only authority within Australia that can do that is the Court of Criminal Appeal. Only time will tell what the next step is for Kathleen.
"Our fight for justice continues, but we are thrilled that she finally has her freedom."

Supporters' Website : Justice for Kathleen Folbigg
About the Creator
Running on coffee and true crime. Understanding human behaviour and psychology is a hobby of mine. I would describe myself as an armchair alienist.
Reader insights
Be the first to share your insights about this piece.
Add your insights