Knives out: near events, distant eyes
Spoiler alert! Hang tight you will love this.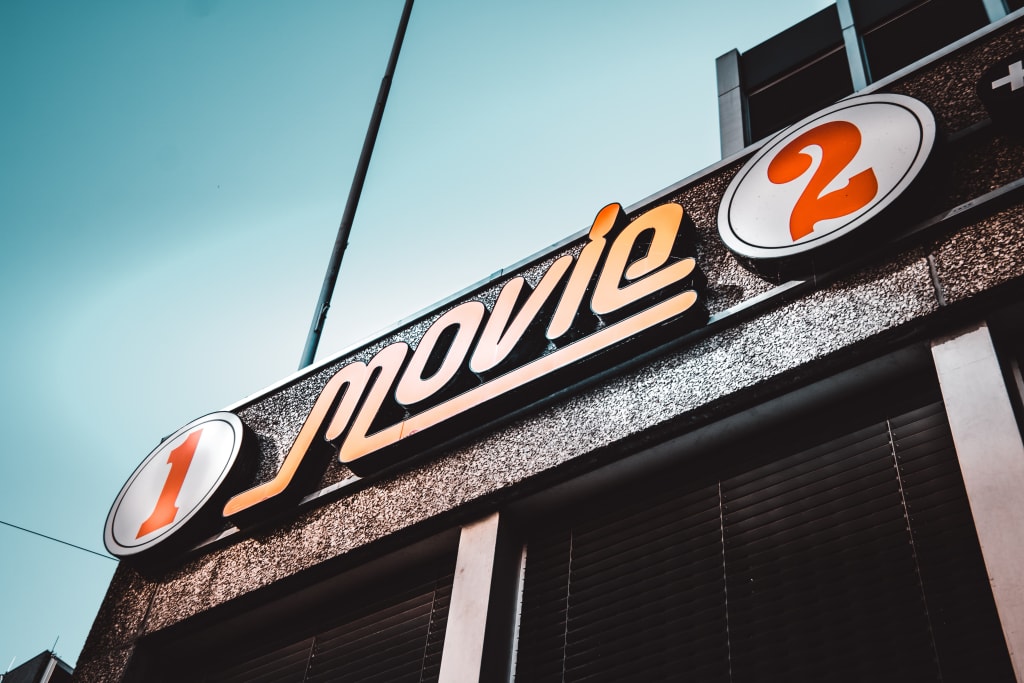 Movie/Film
Whodunnit! The term is mainly used for detective stories or crime thrillers. The word is not very old, the term was used to describe the type of detective fiction in the post-World War I era. Reading the word, it seems that the meaning of the word is same. A fiction or movie written about who actually committed a crime or murder is called by this name.
The movie 'Knives Out' is also a modern "Whodunnit!" We have no way of knowing that, who the culprit is without going to the very end. As viewers we may be guessing one by one, going through one formula after another to make guesses, but to unravel the mystery we have to sit through the tension until the end of the movie.
Let's begin
Knives out begins with a suicide. Harlan Thrombi died on November 8. As the story of the movie progresses, the question grows in our minds — well, it can be murder instead of suicide. It seems more likely to be killed. If the murder was not suicide, then who did it!
Harlan Thrombie is a mystery novelist. Each year he gives his youngest son, Walt, two books to publish. They have a publishing company whose CEO is Walt. By publishing these books of his father, this publishing house has spread quite a reputation. Mystery novels written by Harlan Thrombi have sold more than 60 million copies and have been translated into 30 languages.
Walt always wanted to sell film and TV rights to these books. After offering to buy the adaptation rights of these books from Netflix, Walt informed his father at his father's birthday party. He continues to urge with his father, Harlan, to reconsider his offer to Netflix at least once. Netflix will pay a good amount of money, he asked Harlan to make a decision after seeing the amount with his own eyes. Harlan was not willing to sell the film adaptation rights to his book. He told Walt during the discussion that, the books in question were owned by Harlan himself. Not the whole family, not Walt's. Therefore, Harlan's words regarding the adaptation of the book are final and since then, the responsibility of Harlan's publishing company is no longer with Walt. Upon hearing of this decision, Walt went silent, and somehow spent the rest of the party in silence.
Harlan's eldest daughter is named Linda. Linda's Husband Richard, and their son Ransam (Chiris Evans). Ransam is young, but he doesn't have a job. On the night of the birthday party, Ransom had a big fight with Harlan Thrombi. The rest of the family did not know much about the quarrel as the door was locked in a separate room. At that time Walt's son Jacob was in the bathroom next door, he could only hear a line or two of their quarrel. Ransam leaves the party long after a quarrel with Harlan.
Richard also arrived shortly before the birthday party. Harlan also had a minor altercation with Richard before the party. The reason for the quarrel was that Richard was having an affair with another woman, and Harlan found evidence of that affair. Harlan showed Richard several pictures as proof of his affair and asked him to tell Linda about it. If Richard does not tell Linda about the affair, Harlan threatens to let Linda know. He showed Richard an envelope and told him that he would tell Linda everything if he had not told her before. One of the party caterers heard about the quarrel between the two.
Another person had already come to attend the birthday party. Harlan's son Neil's wife Johnny Thrombi. Neil died about 15 years ago. Johnny owns a skincare and lifestyle brand. Her daughter Meg attends a liberal arts college, where grandfather Harlan pays tuition fees. He also pays an annual allowance to his son's wife, Johnny. Harlan recently noticed that Johnny was stealing money from Harlan in the name of her daughter's tuition fees. Realizing this, he stopped paying Meg's tuition fees. Johnny came to see Harlan earlier in the day to discuss the matter. Harlan told Johnny that this was the last time he was writing a check for Meg's tuition fees. Then he will not be able to give them any more money. It's like suffering, but he thinks it will be good for them in the end. At this point, viewers may assume that Johnny was taking twice as much money from Harlan in the name of her daughter's tuition fees as she was spending for her lifestyle brand 'Flame', or to maintain her social influence.
Also present at Harlan's 75th birthday party were Walt's wife Donna, Johnny's daughter Meg, Harlan's nurse Marta Cabrera, house caretaker Fran and Harlan's mother, Great Nanna — Wanetta Thrombi. At the end of the birthday party, at around 11:30 pm, Marta took Harlan to his office on the third floor of the house to give him medicine. Johnny was sitting in her room meditating. Johnny's daughter Meg had just left the party to join her college friends. Upon hearing a loud noise upstairs, Johnny worried about Harlan and went to Harlan's office to check on him. After knocking on the door, Harlan opened the door and told Johnny that he was playing a board game called 'Go' with Marta. The sound came as the boards and cocoons overturned on the floor. Johnny heard this and returned to her room in peace. As Johnny climbed the wooden stairs, there was a noise because the stairs were shaky. Linda, who was sleeping downstairs, was awakened by the sound. Linda was sleeping with Richard. Linda's sleep was quite light, so the sound of the stairs woke her up. But it's not that Linda's sleep that night was broken only once by the sound of stairs. Broke twice. Once in the middle of the night Marta leaves their house after work, and the second time Harlan comes down the stairs from his room to have some breakfast. At this time Walt and his son Jacob were in front of the house; Walt was smoking a cigarette, Jacob was busy with his phone. Meg then returned home at about 12:30pm and went to bed. After a while, Walt and Jacob go to bed.
The next morning, housekeeper Fran went to Harlan Thromby's office for breakfast and found Harlan's emaciated body lying on a sofa, blood on the sofa, blood on the floor below, and a blood-stained knife downstairs. Fran's hand tray almost fell over. Anyway, the police are informed, the police come home. A local police detective, a state trooper. They questioned family members about Harlan's death. But at the beginning of the movie, we see that a week after the death of Harlan Thrombi, the two of them are questioning each other again. There is a new character with them in this phase - Detective Benoit Blanc!
After the 'Knives out' began, while the members of the house were being questioned one by one, at first Blanc was sitting quietly in a chair at the back. Suddenly he heard the answers of some members of the house and was pressing the piano key next to him, and it was ringing. As spectators, we still do not know who this man is in the back of the room, sitting in a corner, and why he or she is quietly listening to everyone as he or she turns a coin in his or her hand, and what the piano is playing. After a while, of course, we get to know him. He is a famous detective, an article about him has been published in New Yorker magazine, he has solved several difficult cases. Respectful, quiet and passive observer of the truth!
There are two main characters in the Knives Out movie — Harlan's Nurse Marta and Detective Blanc. Marta last saw him before Harlan's suicide. The most sensitive character we see throughout the movie is Marta. Literally she has a problem with lying, we see it in a strange way, over and over again. So Marta was somehow certain that the mystery of Harlan's death could be revealed by questioning her. But as the story of the movie progresses, the mystery becomes darker instead of being revealed to us. The reason behind this is Detective Blanc. He himself does not know who hired him. The day before, an unnamed envelope arrived at his apartment. Lots of money inside and paper cutting of Harlan Thrombie's death. Meaning, someone wants that let the famous detective Benoit Blanc unravel the mystery of the death of Harlan Thromby. Even if everyone else assumes that it was a suicide, in fact it is suicide or murder, it will come out only if Detective Blanc investigates.
That investigation gives us a chance to see a gruesome murder-mystery in front of us. With one twist and turn after another coming and going, you will never feel that the story hangs while watching Knives Out. Nathan Johnson's background score and Steve Yedlin's cinematography deserve special mention. Ryan Johnson's screenplay presents the events in front of us in such a way that the viewer may think at one point that he knows the whole story, but the next moment a new twist questions the viewer's idea. As a result, the game of guessing continues till the last moment in the mind of the spectator. It must be an ideal Whodunnit, isn't it!
If you want to know the end of this mystery, you will have to watch the movie. You can download it from Pinterest, the link below and if you like this article you can give me a tip for inspiring me. Thanks